VSU caps 117th PH civil service anniv with fun run, employee awards
Details

Written by Kim Roca

Published: 03 October 2017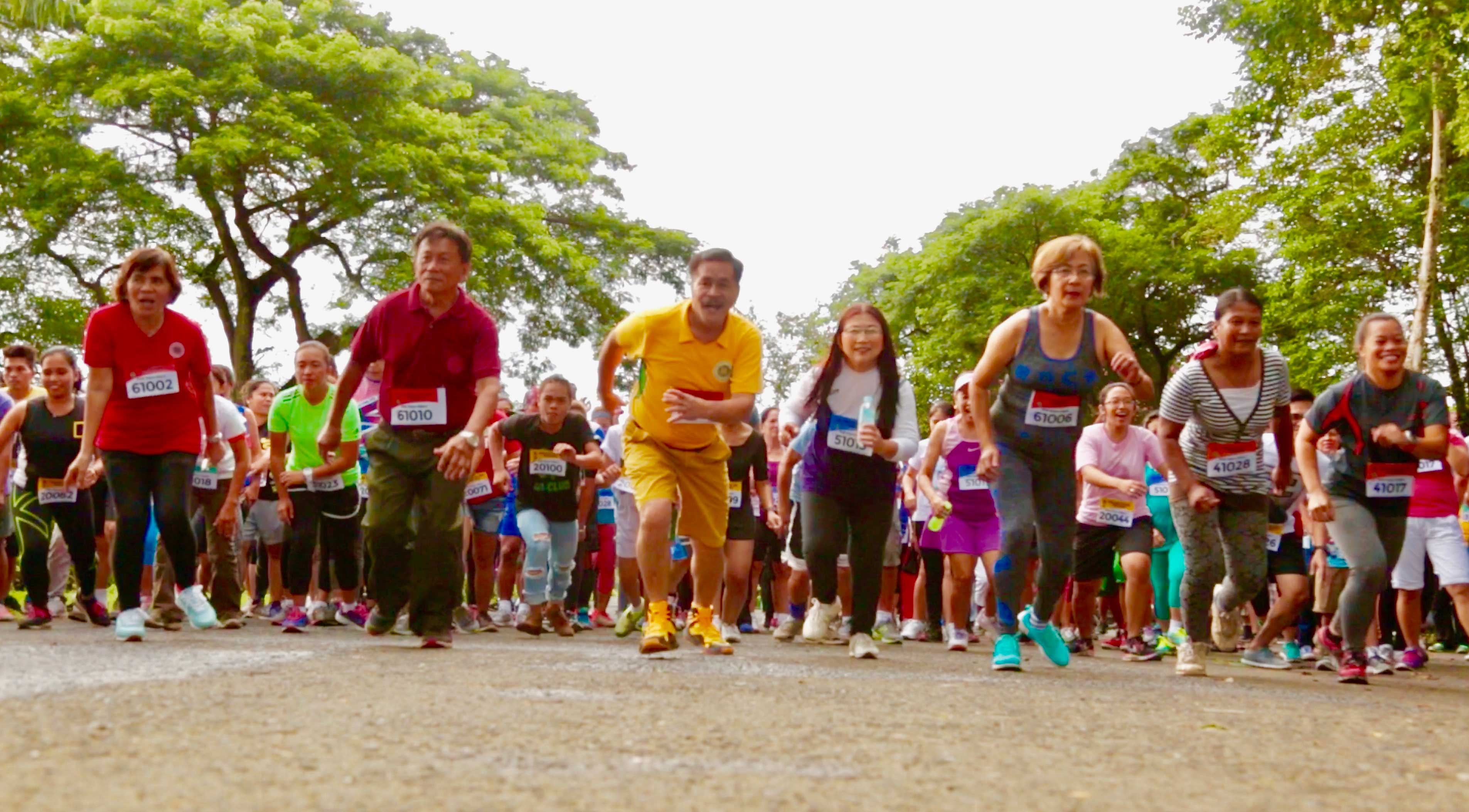 The 117th Philippine Civil Service Anniversary celebration at VSU culminated in a two-kilometer fun run around the VSU Upper Campus, Friday, September 29.
In-line with the celebration of the CSC anniversary month, the Heroes of VSU Run 2017 was participated in by more than 160 university faculty and staff members.
Despite the sudden downpour, the runners completed the full route which concluded at the VSU Gymnatorium where the awarding ceremony was held. The event was officiated by the Institute of Human Kinetics.
Director Rey Albert Uy of CSC Region VIII graced the culmination program, also held at the gymnatorium.
"Today is but a fitting day to recognize your [faculty and staff] achievements [as public servants]. Thank you for being a part of this occasion…I would like to encourage everyone to live up to the brand of VSU; relevance, integrity, truth, and excellence," told the CSC director.
Loyalty awards were accorded to faculty and staff members of the university who have rendered their service to VSU for ten to 35 years.
The finalists for the regional CSC Lingkod Bayan and Pagasa awards were also given plaques of recognition and cash prizes during the program.
The 117th anniversary celebration is centered on compassion as an answer to the challenge of change, Tugon sa hamon ng pagbabago: Malasakit ng lingkod bayani."
During the celebration's Opening Program, September 4, VSU President Dr. Edgardo Tulin had compassion in government service interpreted thus,
"For me, compassion is not about treating everyone equal and forgetting each other's differences. It is about understanding that our differences should not matter. As a university whose ultimate collective aim is the search for truth, let us all continue to look for ways to practice impartiality and equity. Let us allow ourselves to always be guided by the laws concerning gender and development, persons with disabilities and other minorities, and human rights in order for us to be truly sensitive towards others."