#PaskosaVSU: Spend time with family, do something you love – Dr. Tulin
Details

Written by Kim Roca

Published: 05 December 2018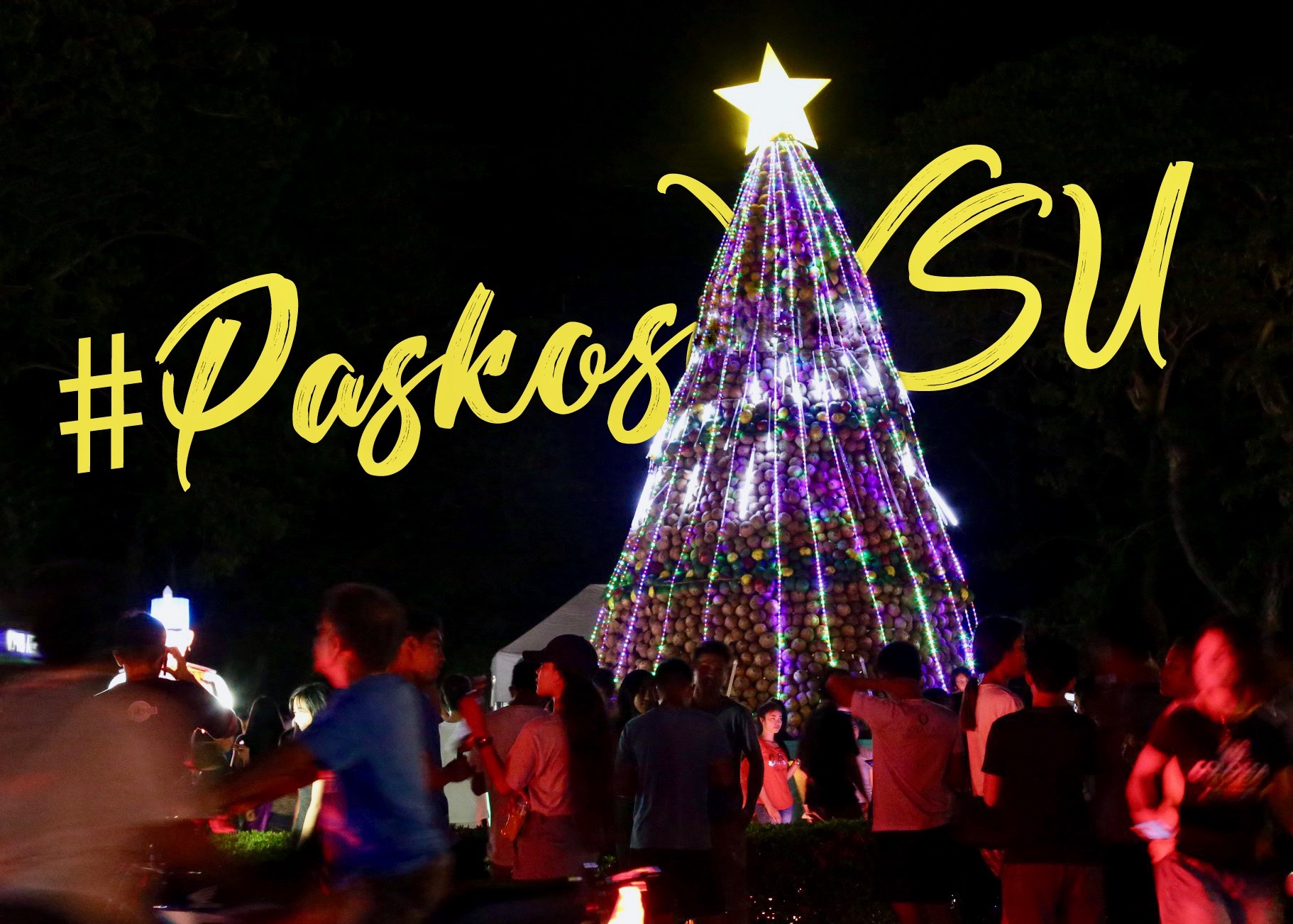 Christmas season at Visayas State University has officially started.
VSU kicks off the Yuletide Season with the annual Christmas Lighting Ceremony at the main campus entrance on Tuesday, December 04, 2018.
VSU President Edgardo E. Tulin spearheaded the lighting of the university Christmas tree adorned with coconut shells and the Belen built from plastic bottles.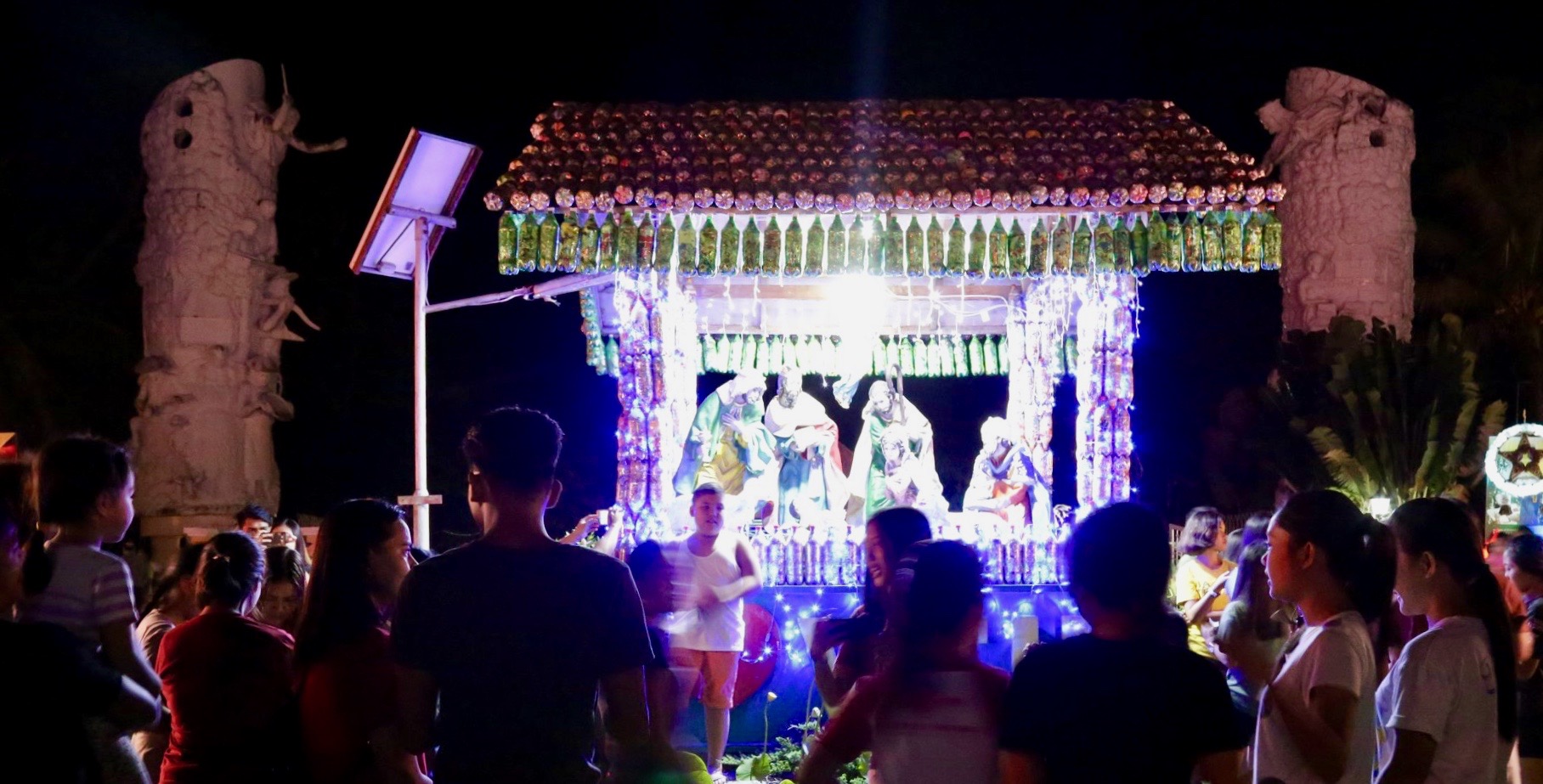 In his Christmas message, Dr. Tulin reminded everyone to give love and spend more time with loved-ones amidst the busy schedules.
"This is an ideal time to show love, care and generosity to the people around us especially to our respective families. May we be reminded to share quality time with the people who really matters – our families and loved ones, amidst our busy schedules," he told.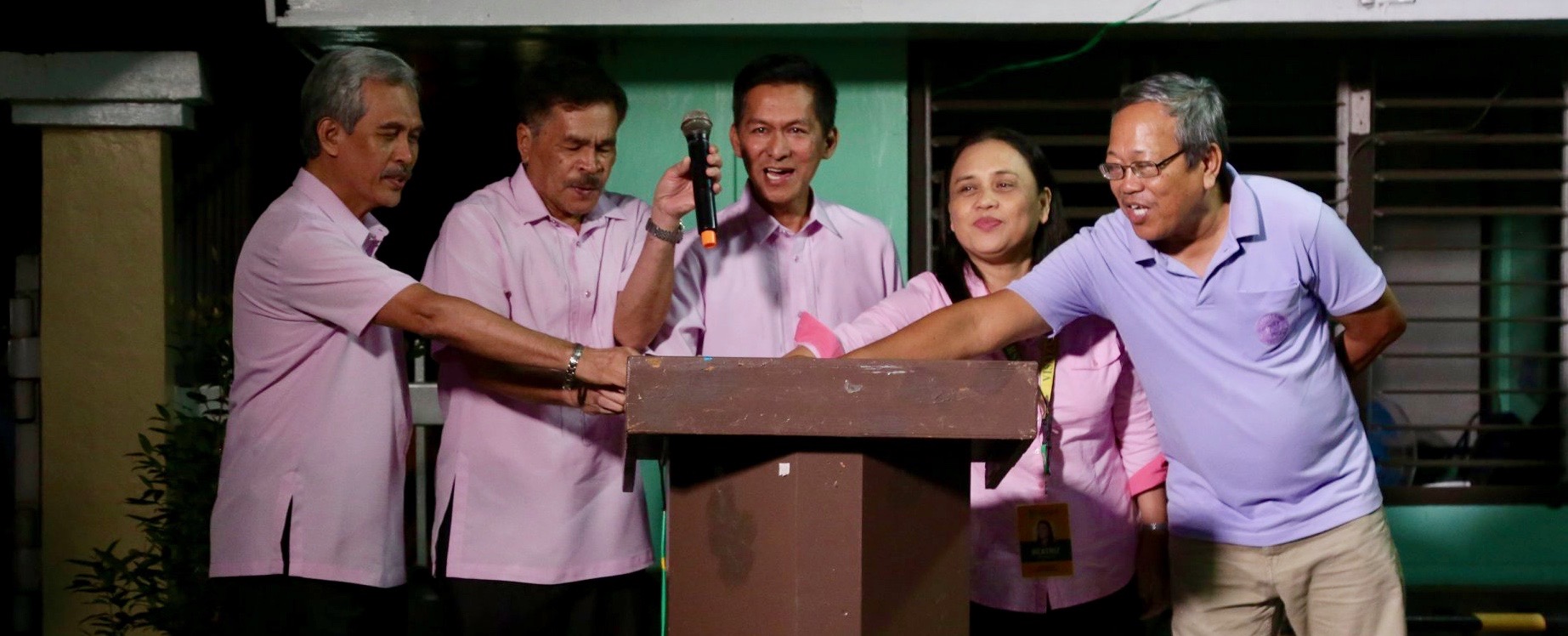 Dr. Tulin also encouraged everyone to spend the holidays doing worthwhile endeavors.
"I encourage our faculty and staff to spend more time doing something you love, including visiting the sick and elderly or doing some charitable works. To our students, invest time in bonding with your families or do some household chores," the President added.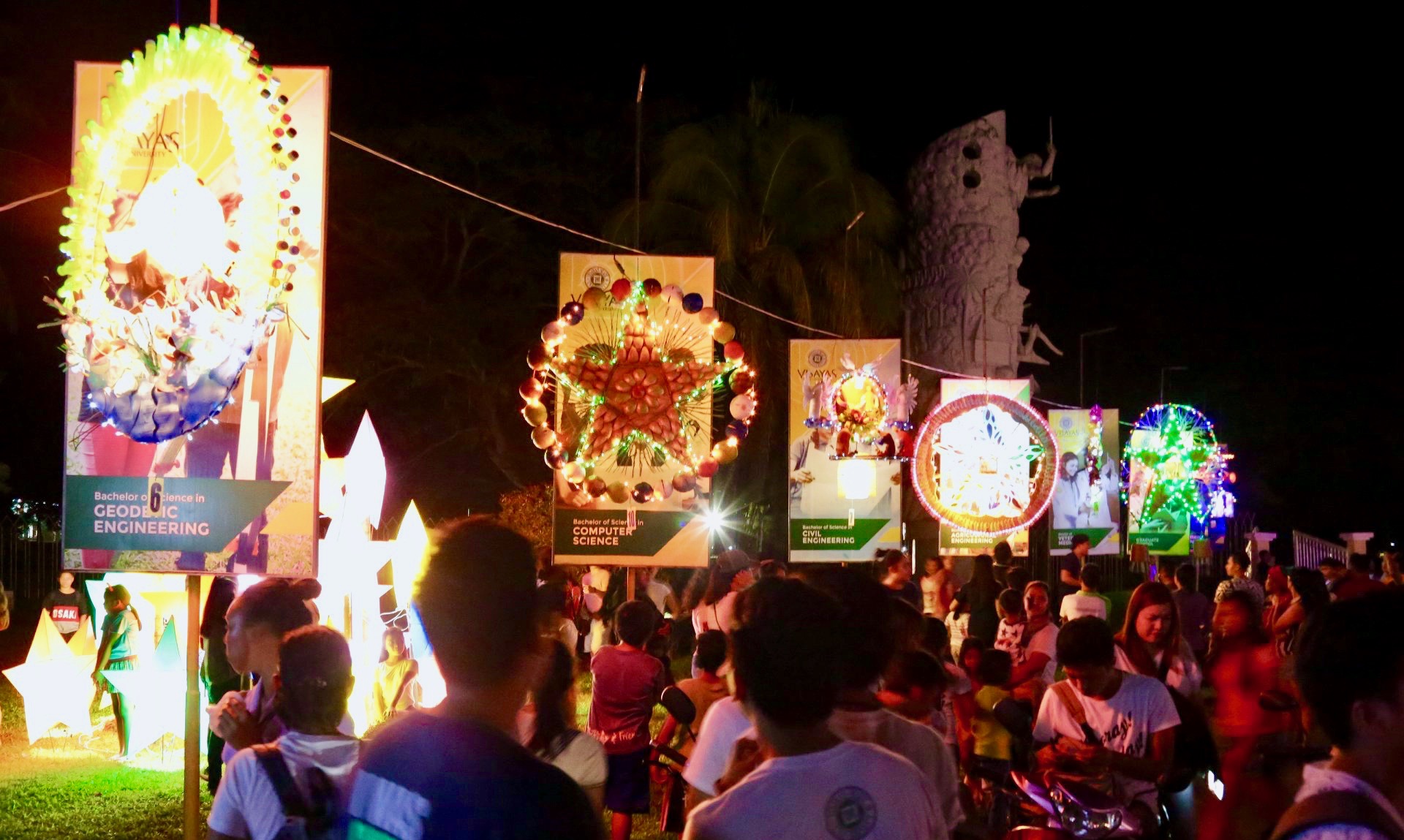 One of the highlights of the activity is the Christmas Parol Contest participated by VSU administrative, academic and research offices, dormitories, and student organizations. Winners will take home a cash prize of Php5,000.00 each for the Most Symbolic and Most Environment-friendly Parols, and the Parol of the Year.
The Tau Omega Mu (TOM) fraternity and sorority also organized a raffle draw giving away Christmas bundles to some lucky Viscans.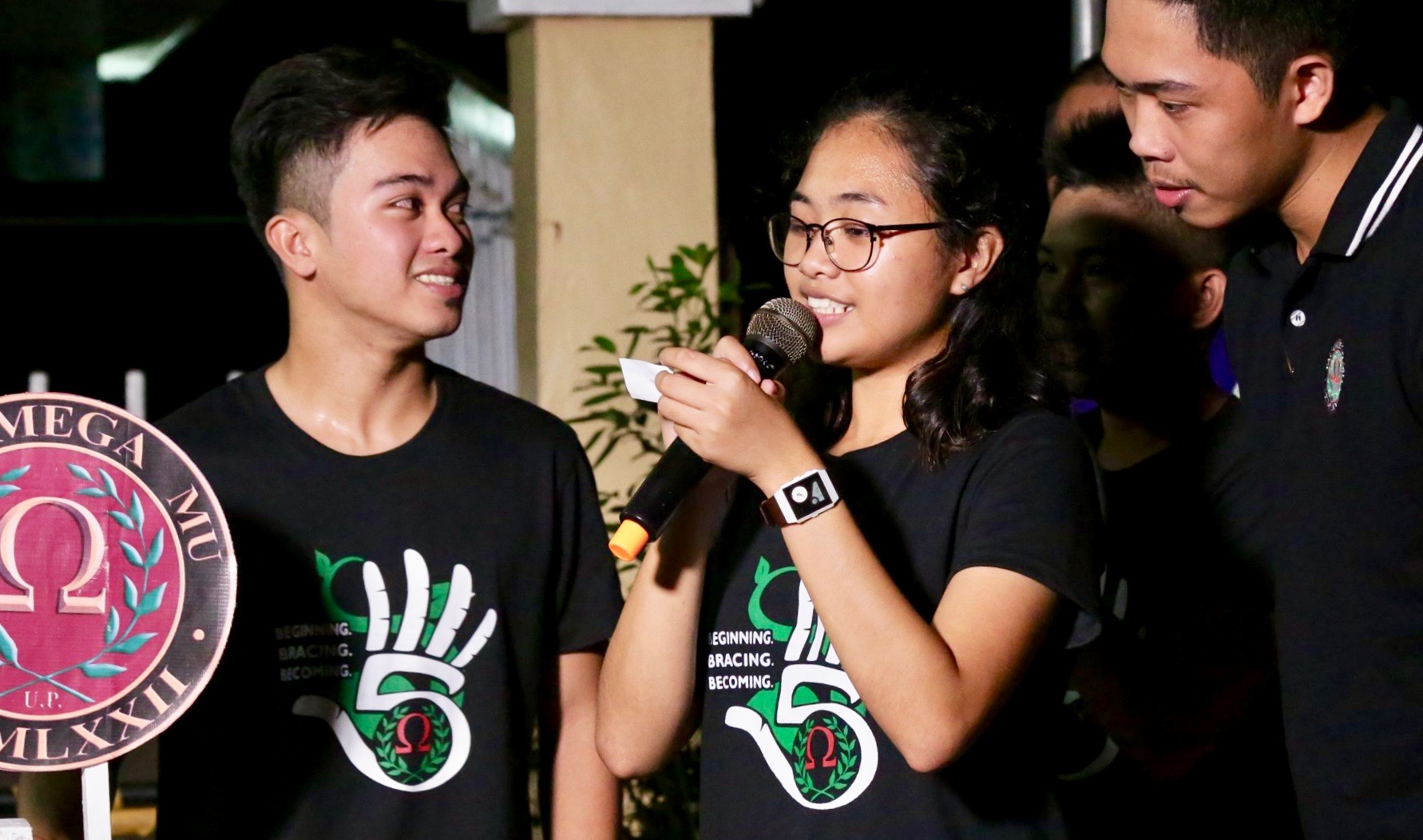 Unlike the previous opening ceremonies, this year's ceremony was decided to be kept solemn as respect for the victims of the fire incident that occurred a day before the lighting activity.
(Amaranth's story: Fire razes Bernardo-era apartment; 20 families displaced)
The VSU President, in a Facebook post, expressed his sympathy to the affected families and encouraged the VSU community to work hand in hand to help the victims.
"I opted for a more solemn commemoration, keeping in mind our fellow Viscans whose units were consumed in the Warner Apartment fire earlier this morning. So we will not have the fireworks and band performance during the Christmas Lighting. I hope and pray that the spirit of giving this Christmas will manifest in all of us in light of this tragedy," Dr. Tulin said.
The lighting ceremony has been a university tradition to mark the start of the Christmas season. Started in 2007, the annual activity is one of the most anticipated events in campus.
For interested Viscans, the University Supreme Student Council (USSC) is now accepting donations for the fire victims. Dropping points are at the council offices of your respective colleges.