#VSUCineEuropa19 | Filmfest Entries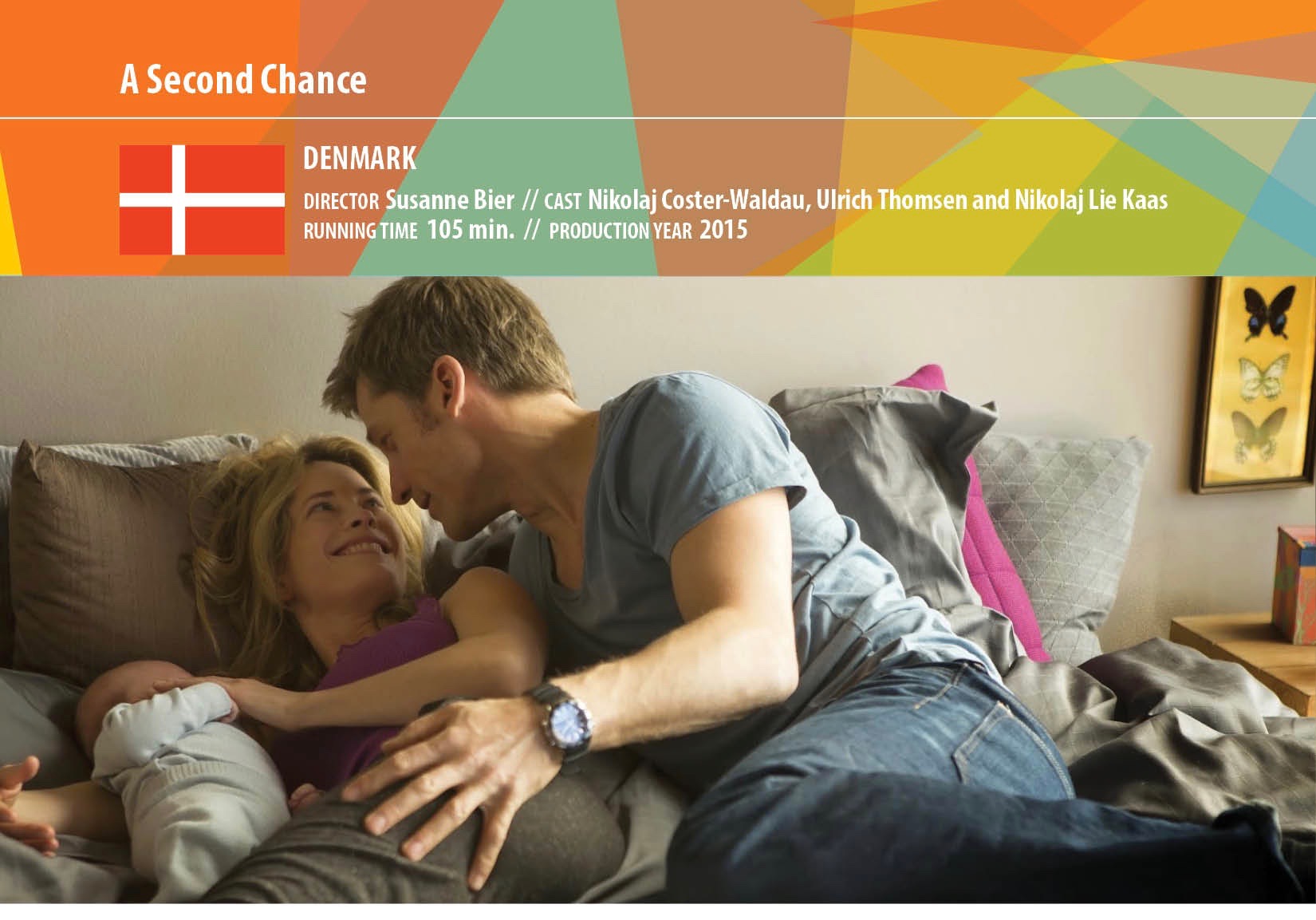 Detectives and best friends Andreas and Simon are leading vastly different lives. Andreas has settled down with his wife and son while Simon, recently divorced, spends most of his waking hours getting drunk. But all the changes when the two of them are called out to a domestic dispute between a junkie couple. It all looks very routine- until Andreas finds the couple's infant son, crying in the closet. The usually collected policeman is shaken to his core. As Andreas slowly loses his grip on justice, it suddenly becomes up to the unruly Simon to restore the balance between right and wrong.
Between February 1929 and October 1931 Peter Kurten killed at least eight people and attacked numerous others. When The Vampire of Düsseldorf, as the dreaded serial killer was dubbed, voluntarily turned himself over to the authorities, another horrifying chapter of his story began. An ambitious young lawyer named Justus Werner took up the murderer's defense with the aim of demonstrating that Kurten was mentally deranged, hoping that he would end up in a psychiatric institute rather than on the gallows. In studying the case and meeting with the intelligent, cold-blooded manipulator, the young idealist's values become warped.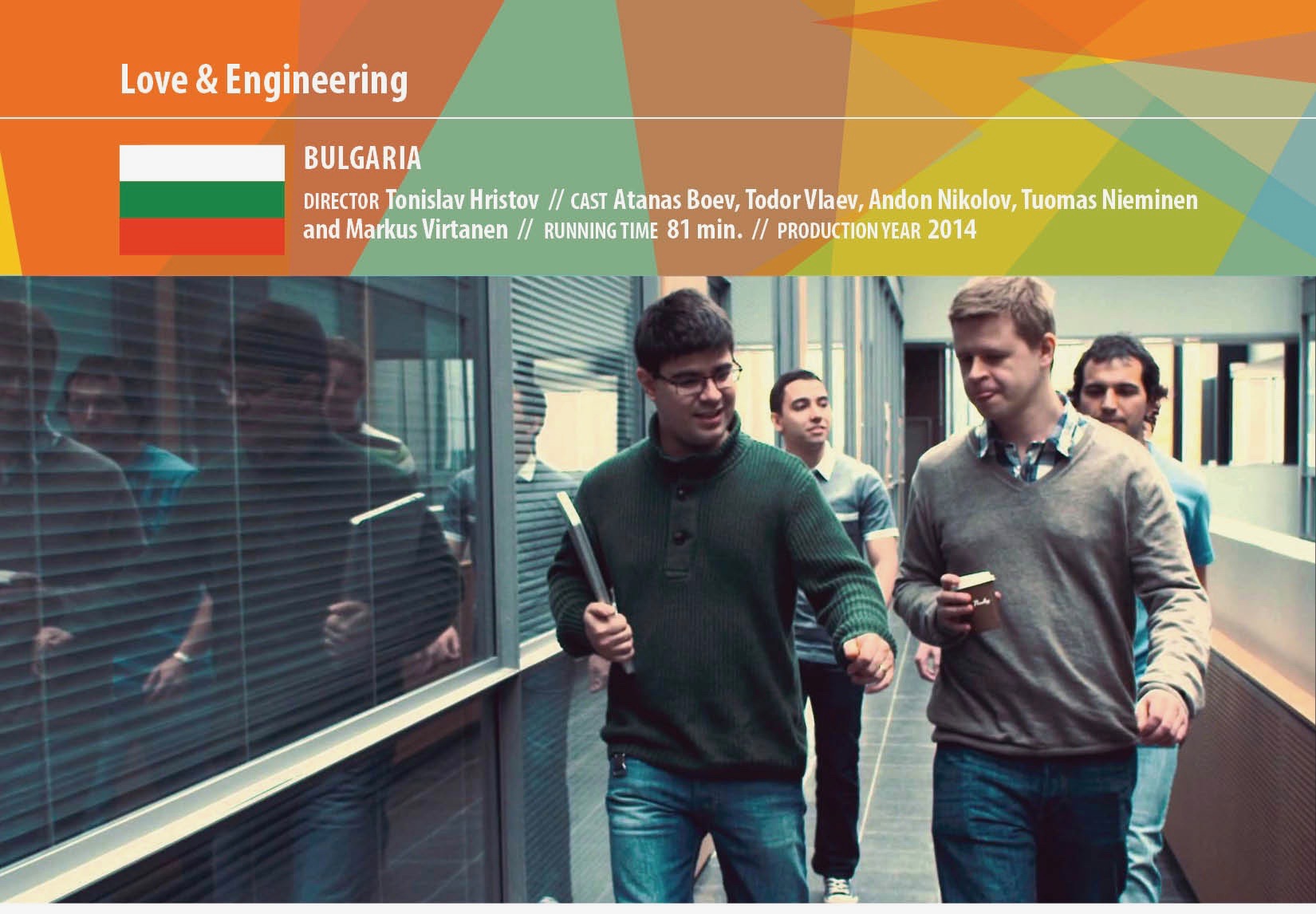 Atana, a Bulgarian computer engineer, develops a formula to find the perfect wife. He uses other engineers as guinea pigs and sends them out to test his theories in the real world.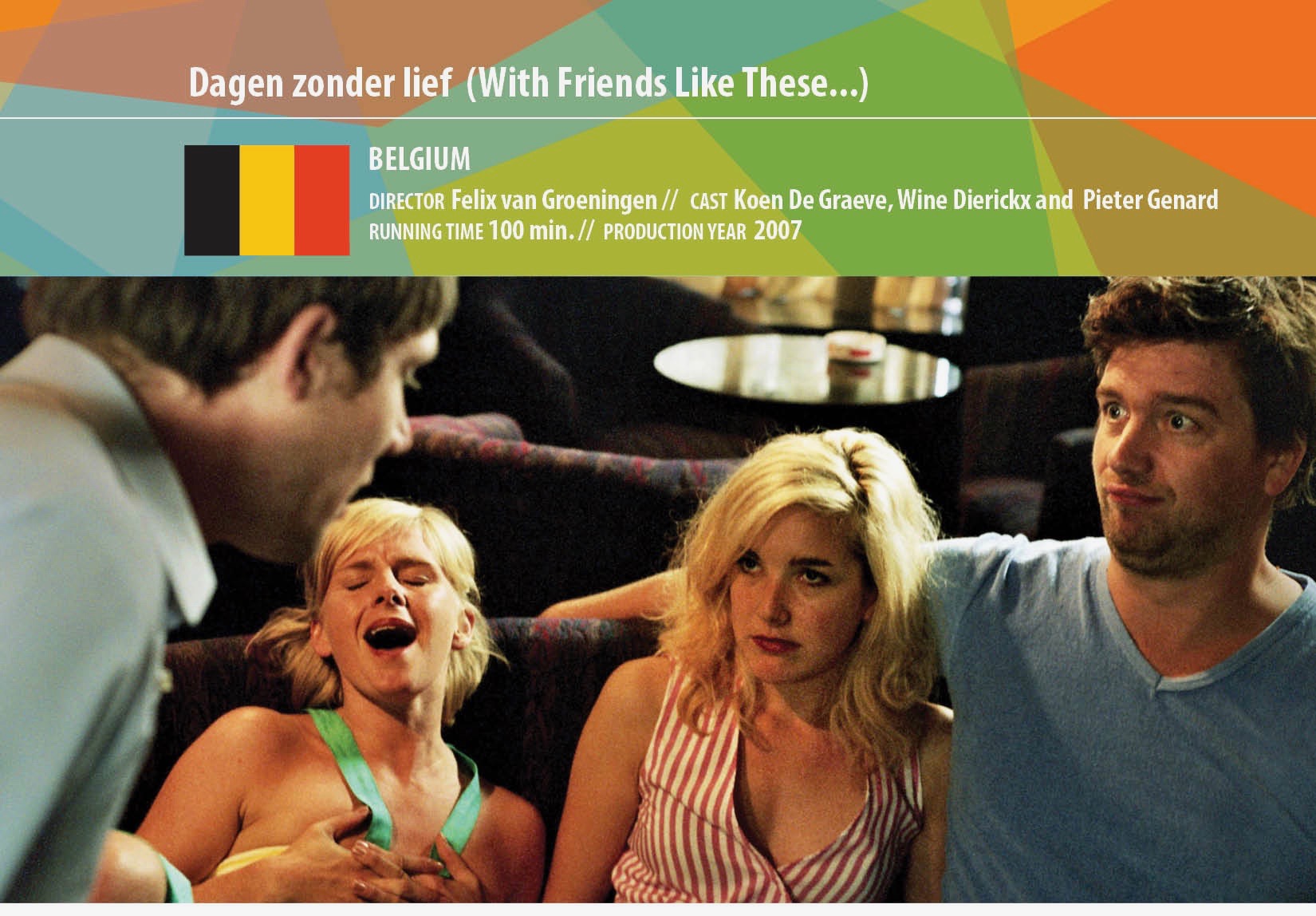 When Black Kelly gets back from New York, she discovers that more has changed than just her hair colour while she's been away. Frederic found himself a girlfriend and plans to move. Kurt and Blonde Kelly live together with their one-year-old child. And Patrick's gone. Reunited with the old gang, Black Kelly realises that life went on during her absence and that things will never be the same.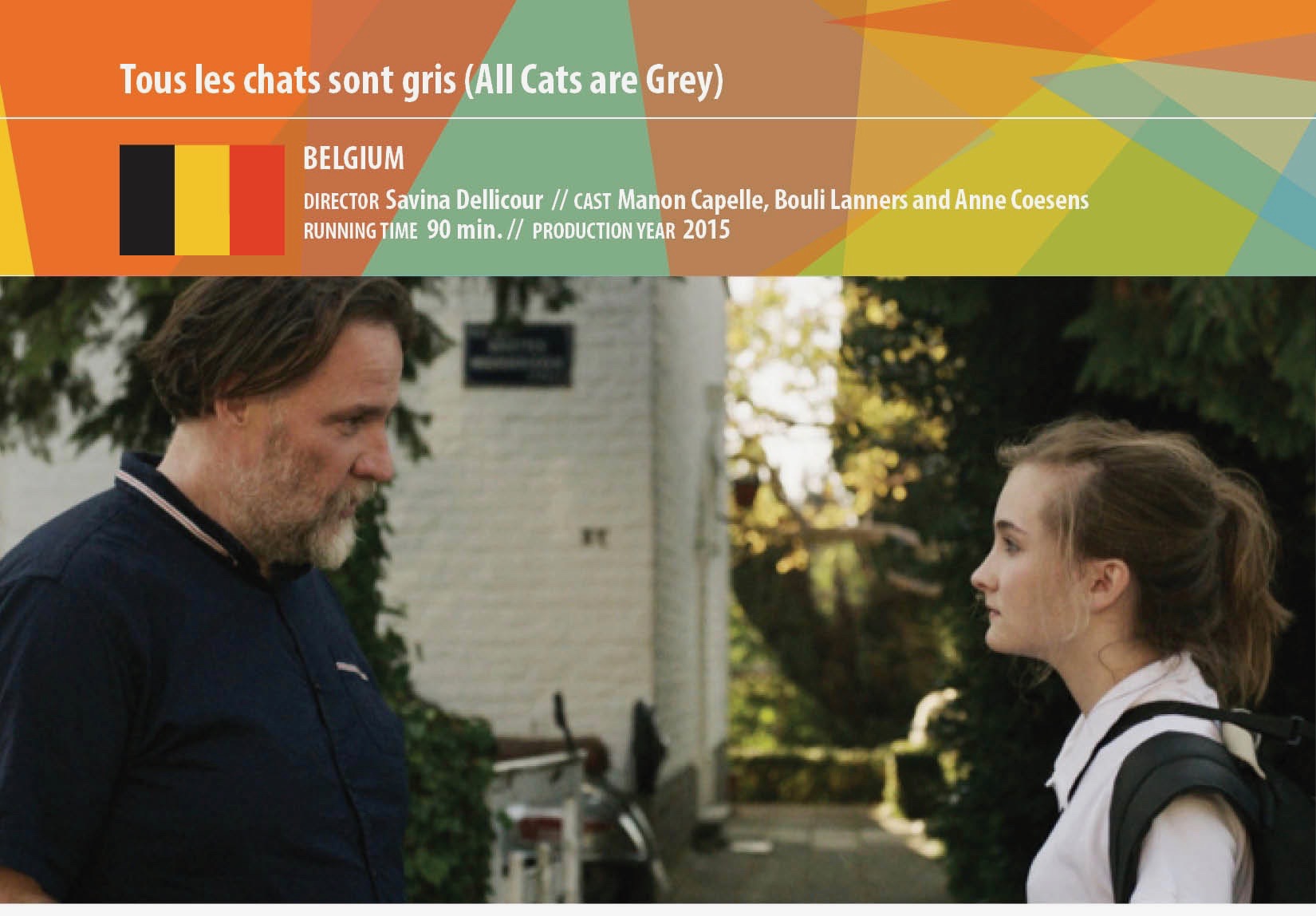 Paul is a detective in his forties. Dorothy, almost 16, is going through a serious identity crisis. Paul lives on the fringe of Brussels' self-righteous society, while Dorothy has grown up in its heart. What connects them? Paul knows that he is Dorothy's biological father. Over the years, away from Dorothy, Paul has always lived with this secret. Now back in Brussels he has been watching her from afar, without ever daring to approach her. And they most probably never would have spoken if Dorothy hadn't decided one day to come knocking at his door. She's heard he's a detective and she wants him to help her find her biological father.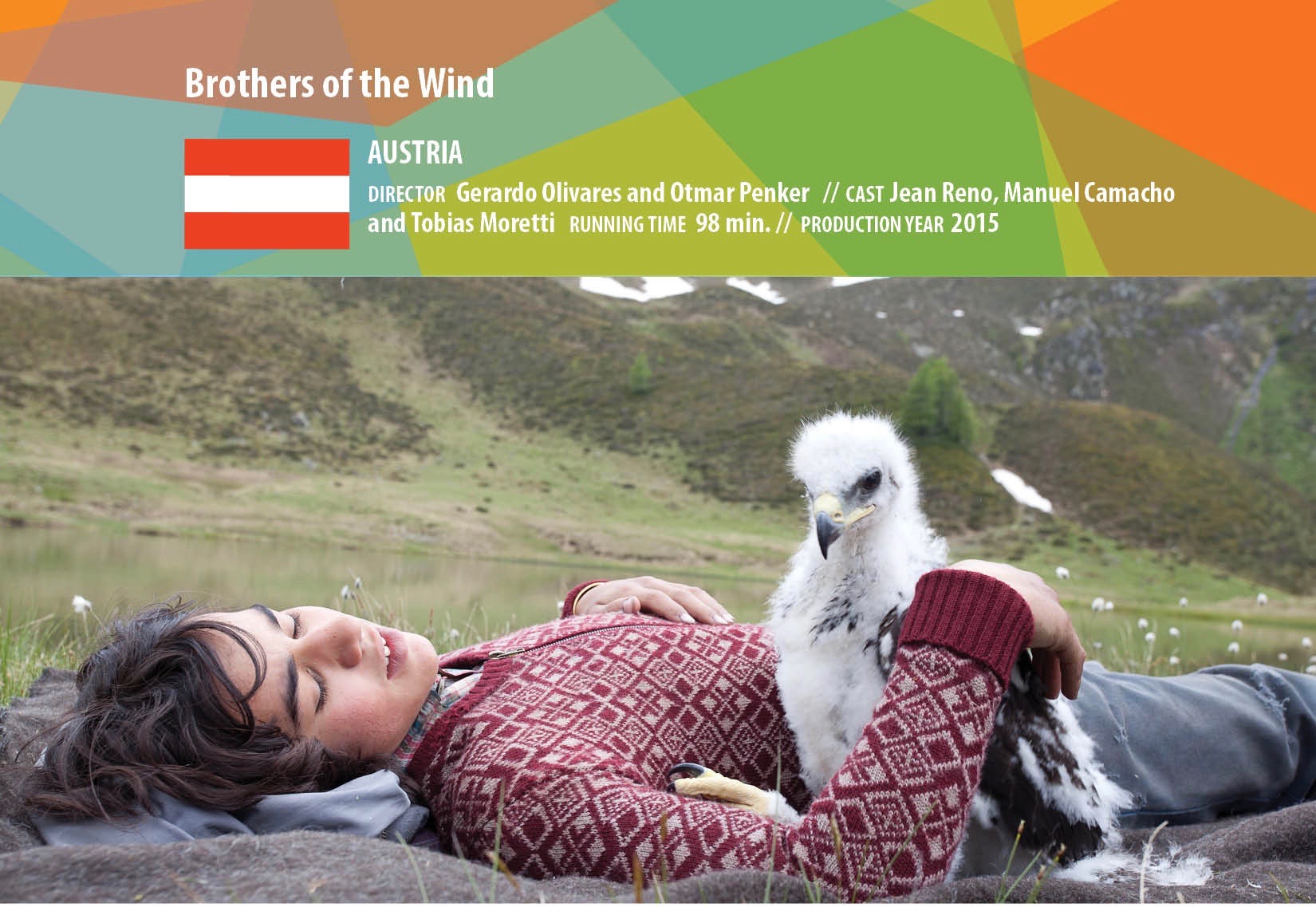 The way of the eagle is to raise two chicks. The stronger is destined always to throw the weaker from the nest. Man also has his ways, often to hurt those closest to him. Lukas suffers at the hands of a father who has withdrawn since the loss of his wife. Killed whilst rescuing the infant Lukas, the boy now carries the burden of her death. Our eagle's story begins in the nest. The first-born chick pushes his weaker brother to a certain death on the forest floor. But fate intervenes and the chick is found by Lukas. Naming him Abel, Lukas cares for the creature in secret, finding a love and companionship denied to him at home. But when the day comes to release Abel back into the wild, will Lukas find his own release into a new life? BROTHERS OF THE WIND is a powerful tale of hope and discovery.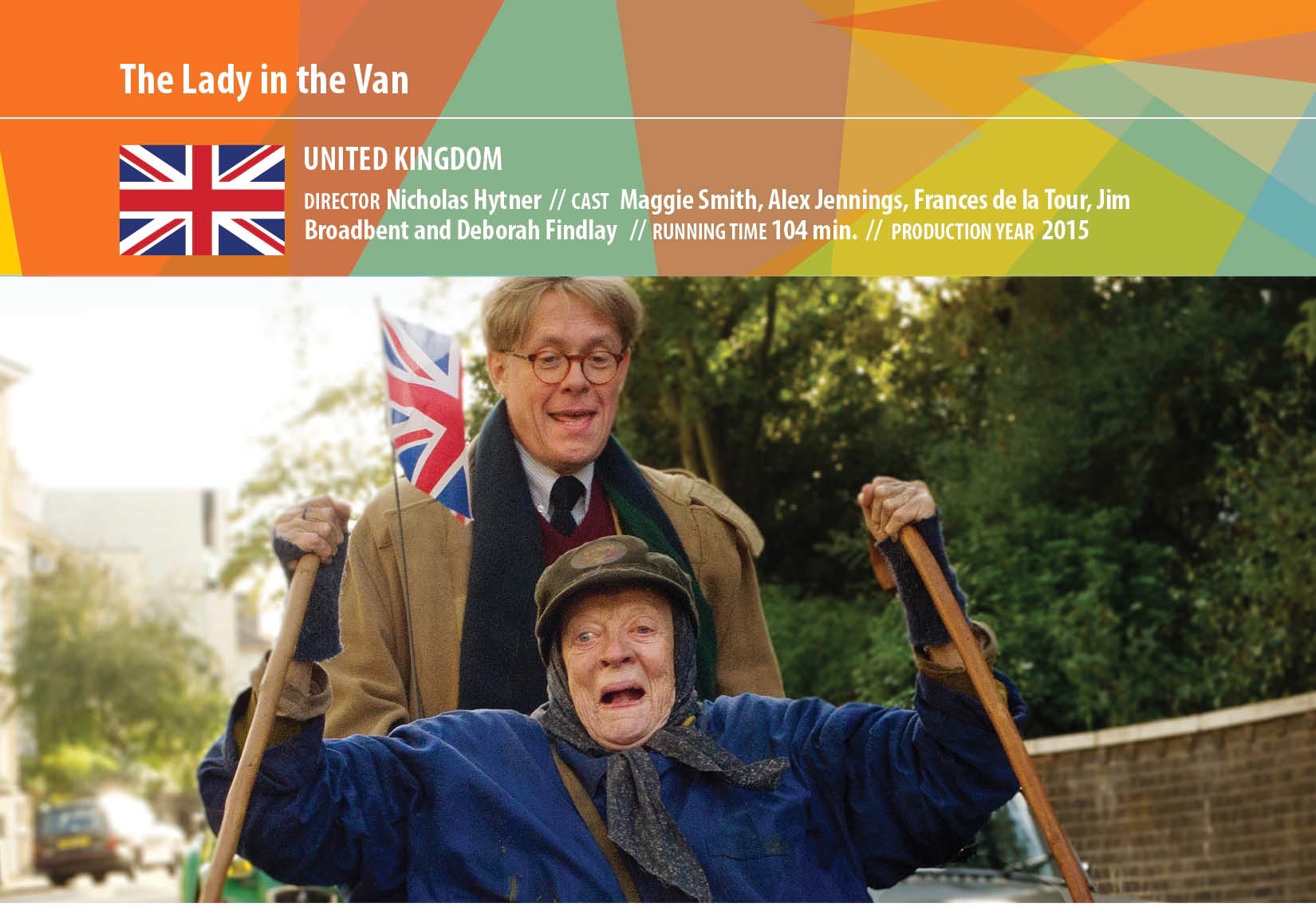 The Lady in the Van tells the true story of Alan Bennett's strained friendship with Miss Mary Shepherd, an eccentric homeless woman whom Bennett befriended in the 1970s before allowing her temporarily to park her Bedford van in the driveway of his Camden home. She stayed there for 15 years. As the story develops Bennett learns that Miss Shepherd is really Margaret Fairchild, a former gifted pupil of the pianist Alfred Cortot. She had played Chopin in a promenade concert, tried to become a nun, was committed to an institution by her brother, escaped, had an accident when her van was hit by a motorcyclist for which she believed herself to blame, and thereafter lived in fear of arrest.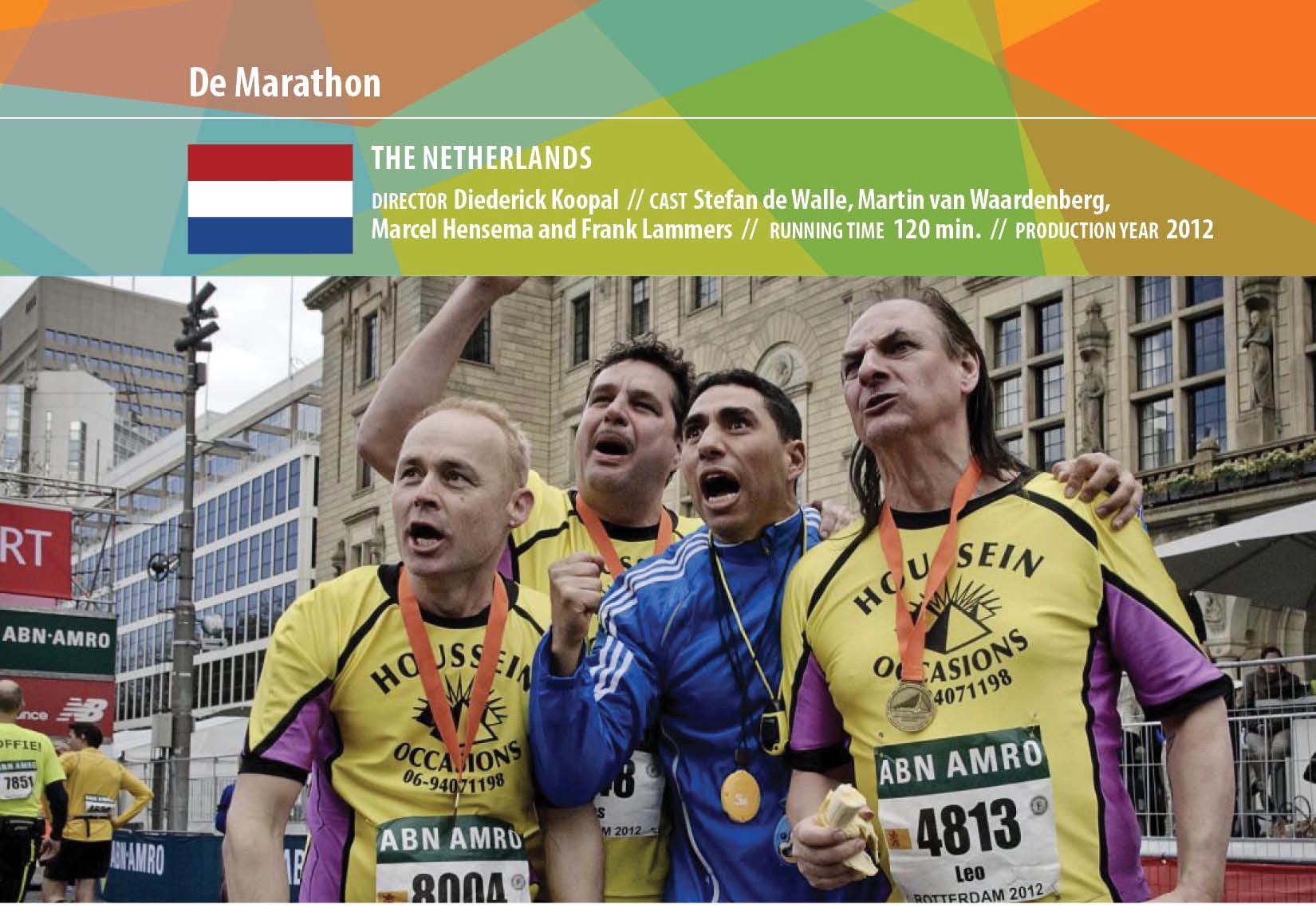 For four disillusioned men there is more at stake than merely finishing the Rotterdam marathon. Gerard, Leo, Kees and Nico are four best friends who work together in Gerard's garage. But the business isn't going all that well, so the four friends come up with the brilliant idea of finding a sponsor who will pay them to run the Rotterdam marathon. In this way they can save the garage from bankruptcy. For the four friends however, there is a lot more at stake.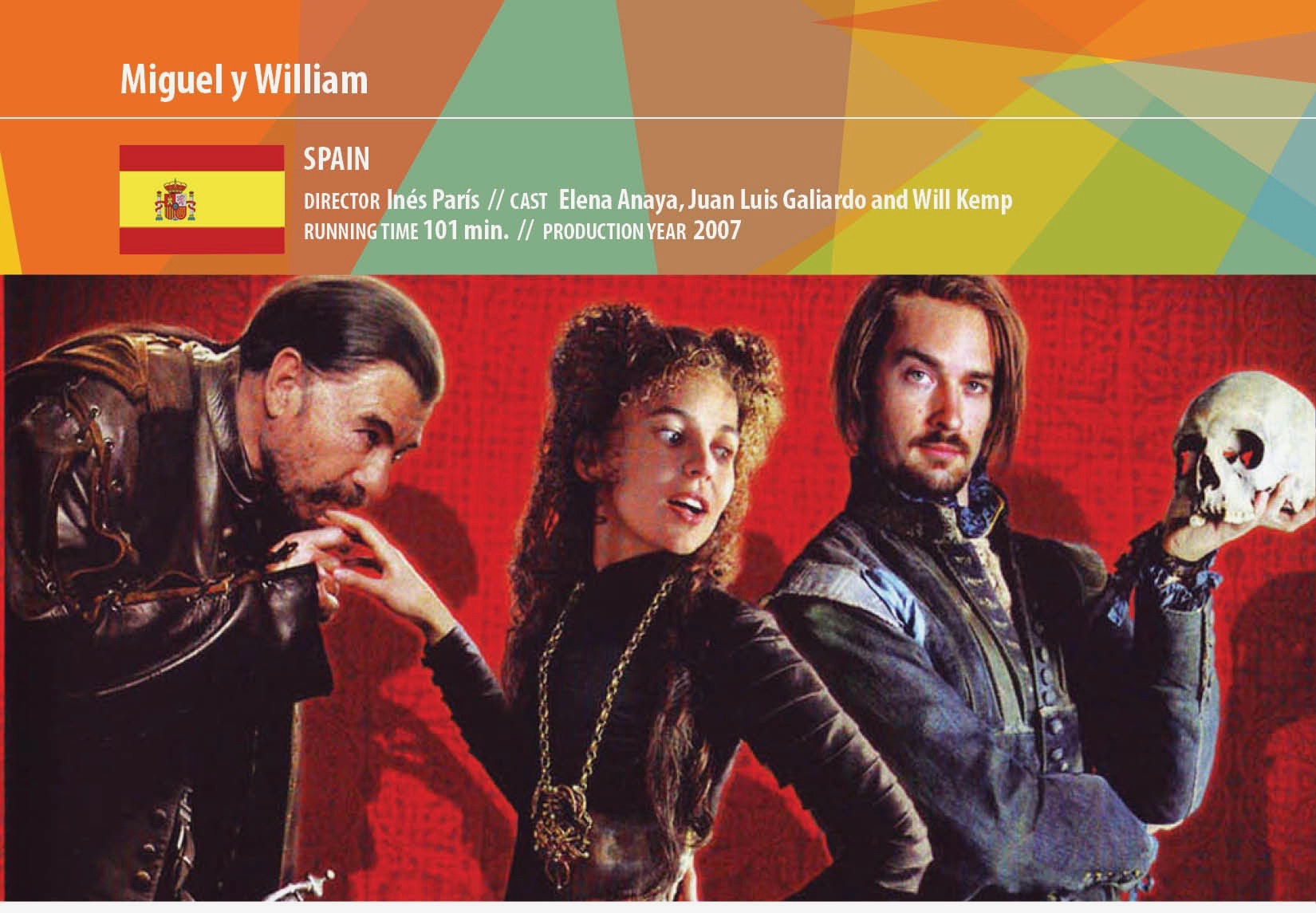 Leonor de Vibero, the daughter of a commercial agent living in England and a keen theatergoer has to leave London and return to Castile to marry a rich, widowed duke. Leonor leaves an inconsolable lover, William Shakespeare, in London. He I a promising playwright who enjoys the pleasures of the flesh as much as the applause of the public. When she is in Spain, Leonor meets Miguel de Cervantes, a former soldier man letters who has lost confidence in himself and faith in his talent. Shakespeare arrives in Spain to prevent the marriage age between his beloved and the duke so Leonor sees the chance to bring together the talents of the two writers to obtain a unique work.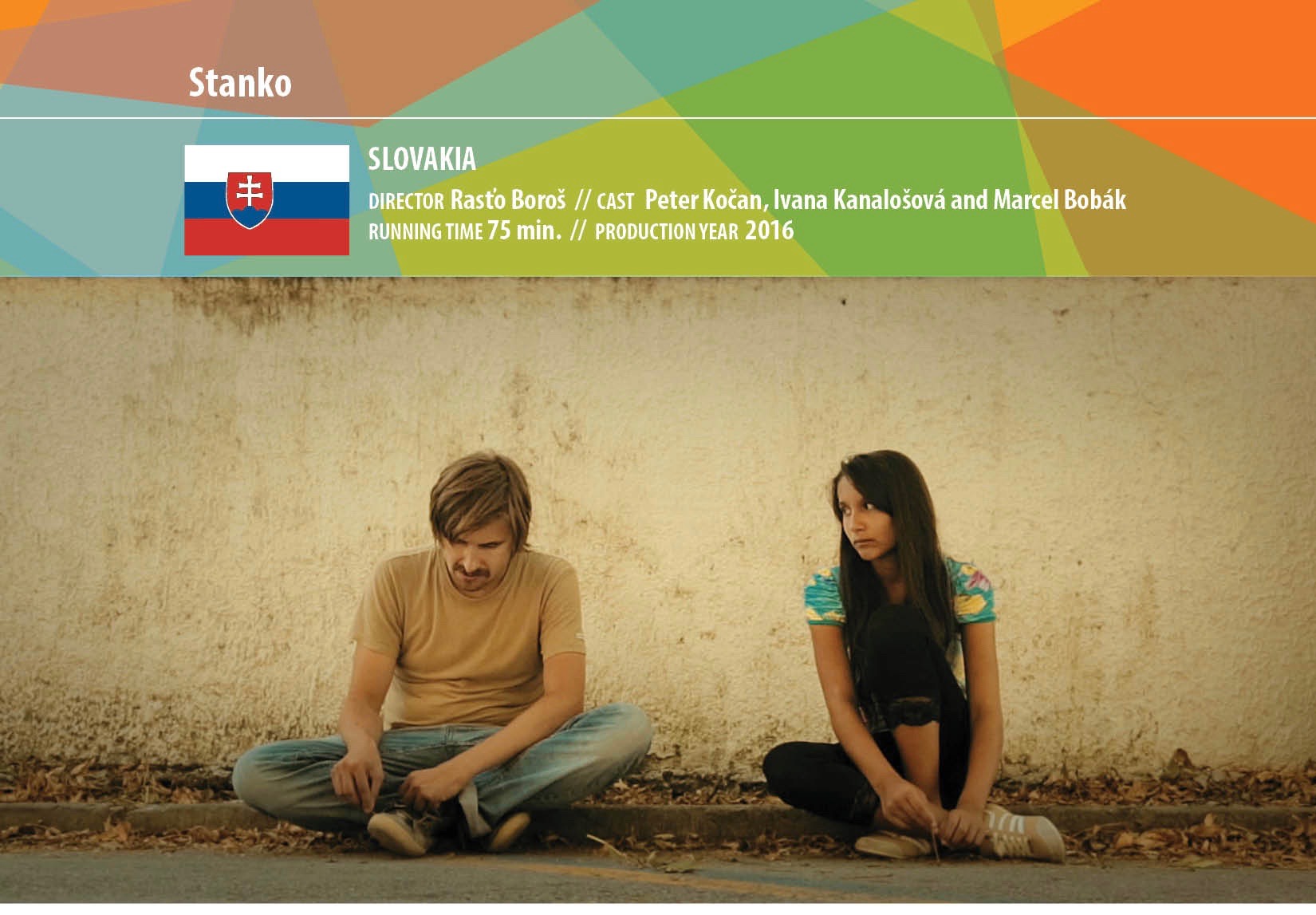 Stanko, a loser, get his last chance to fulfill a task. The movie deals with the theme of girls trafficking, but tells a first of friendship and universal bonds between two people on the margin of society.
Stanko has lived on Italian farms for years. Because of lies and unkept promises, he find himself unable to find anyone to lend him any more money. He gets his last chance when his boss Paolo ask him to drive a girl from Slovakia to Italy.
Stanko has no idea what the girl is up to end, in fact, is not really interested. He is determined to get his job done. He wants to do something right, at last. The Journey, however, gets unexpectedly complicated. The girl, who at first was nothing but means of getting out of trouble, becomes his friend.
Stanko is a story of a civilian, taking place in the present, in non-stylized environments, with non-actors, the genre is tragicomic road movie. The story's theme deals with girls trafficking, but starts as a tale of friendship and universal binds between two people on the fringes of society, whom no one needs, and who are, because of their mental state, permanently, vulnerable and threatened.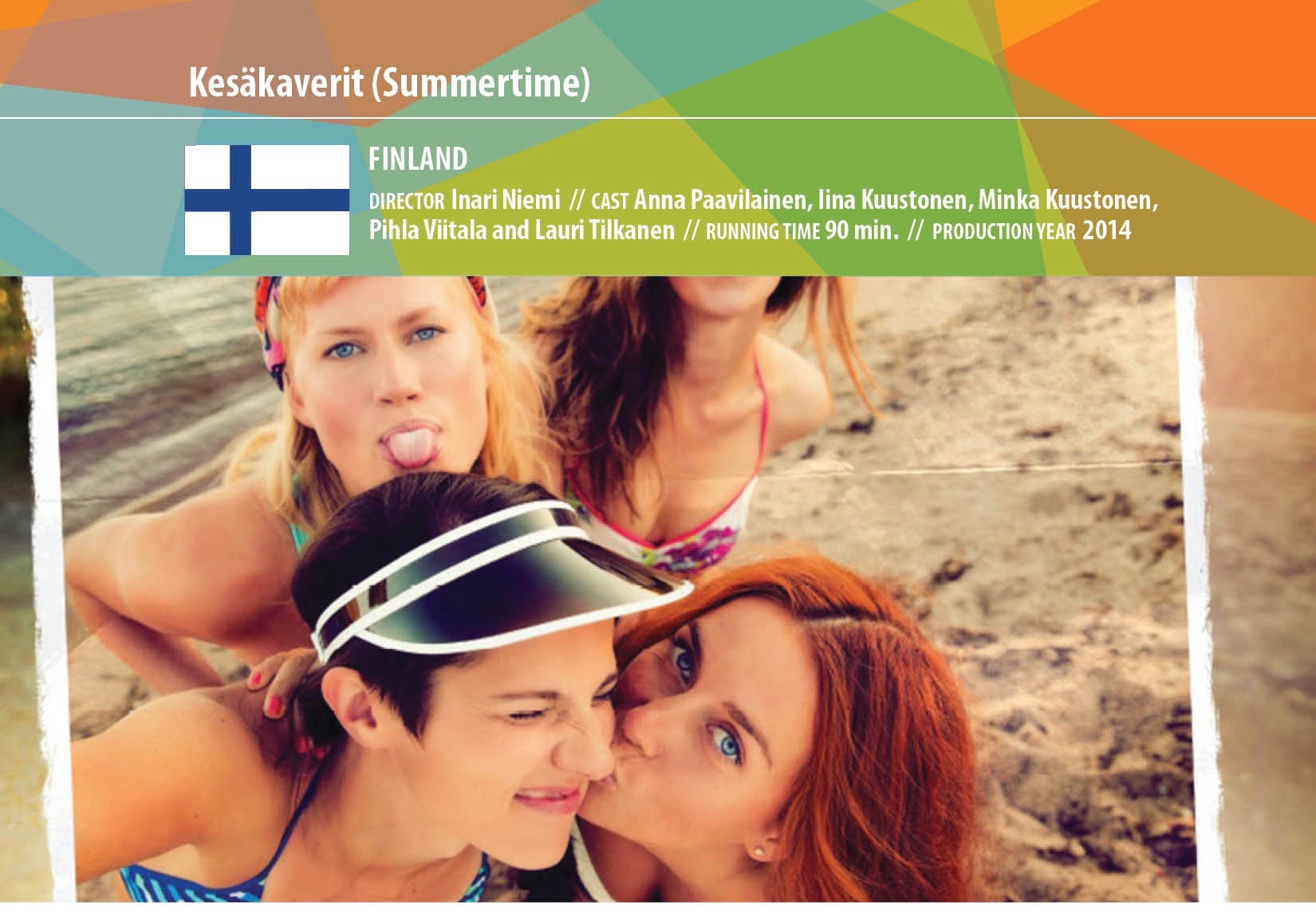 "Summertime" is a warm-heart, touching and funny movie about growing up, friendship and, despite all the hardships, "the best summer ever".
25-year-old liris and Karoliina are the best of friends. liris has been travelling and doing odd jobs abroad for some years now, but is coming back home for the summer as Karoliina has gotten them jobs as waitresses in Hanko, the best summer city in Finland. The plan is to spend one more care-free summer together enjoying life. When the girls make friends with their slightly odd workmate Eeva and move into her aunt's villa, the makings of a perfect summer seem to be in order.
But there are clouds over total freedom and ease. Iiris has crisis in growing up, Karoliina is tempted to do something that is morally suspicious and Eeva is once again struggling to get into university. As the summer goes on, all three girls have to accept hard facts about themselves and their lives- and admitting these to others is not easy. Luckily the summer is hot, the girls are not quite thirty yet and friends stand by each other all the way to the end.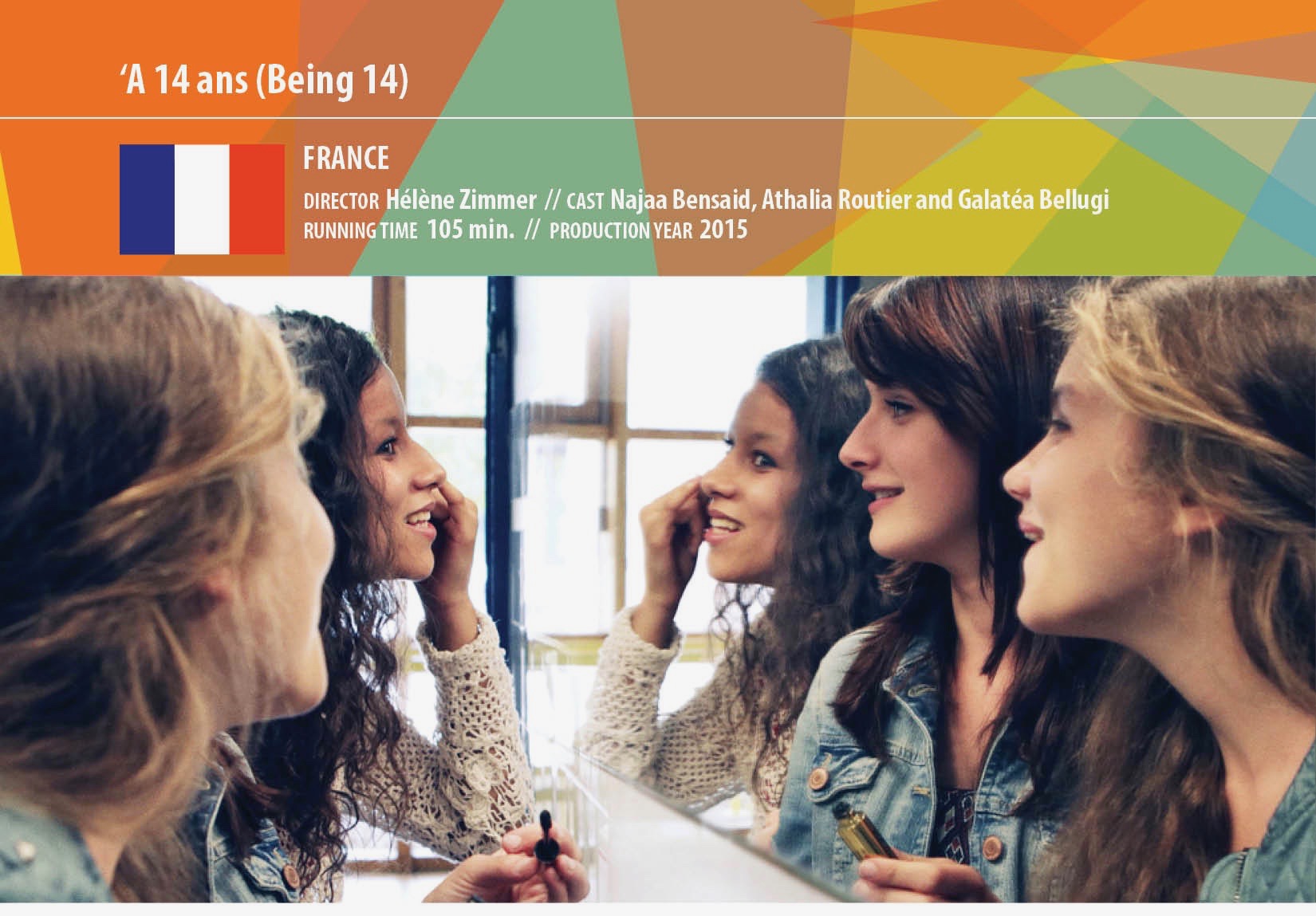 The new school year has begun. Sarah, Jade and Louise are back together for their final year in the high school. Between euphoria, rivalties, rebellion and seductions, they deal with the torments of adolescence in order to find their place.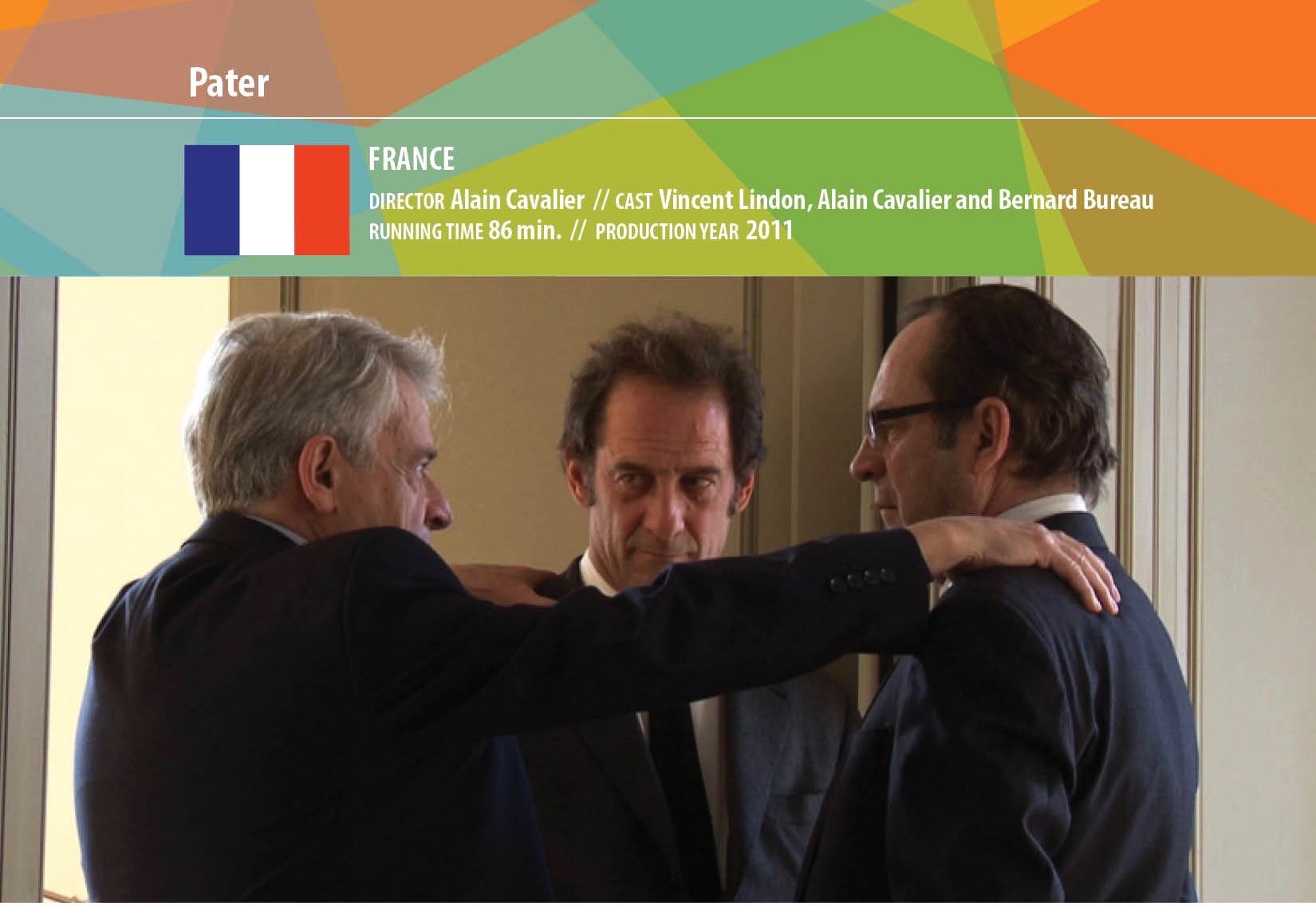 During a year, they would meet and film each other. The filmmaker and the actor, the President and his Prime Minister, Alian Cavalier and Vicent London. In Pater, you will see them in real life and in the fiction that they invited together.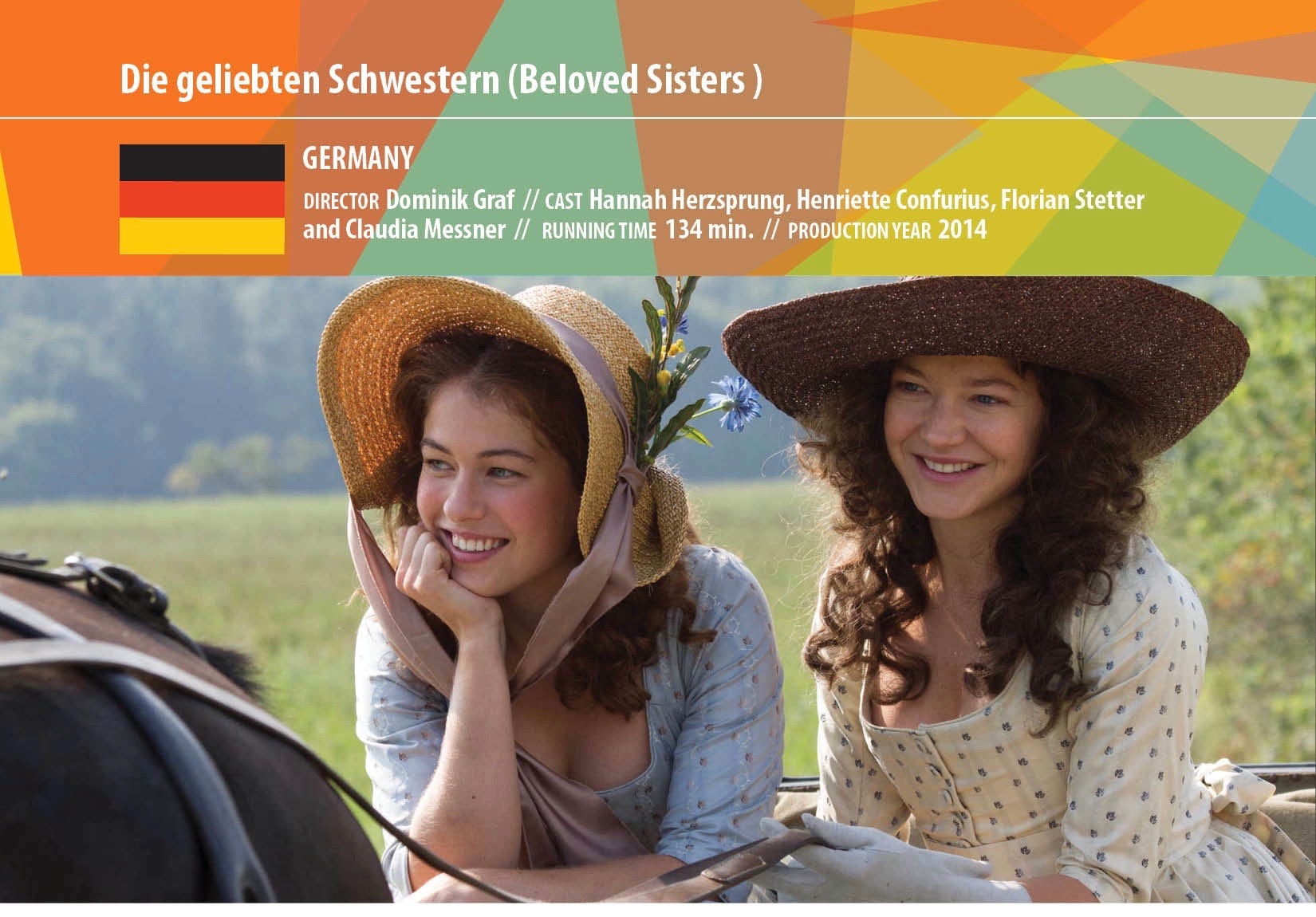 The aristocratic sisters Charlotte and Caroline both fall in love with the controversial young writer and hothead Friedrich Schiller. Defying the conventions, the conventions of their time, the sister decide to share their love with Schiller. What begins playfully, almost as a game among the three of them, soon turns serious as it leads to the end part.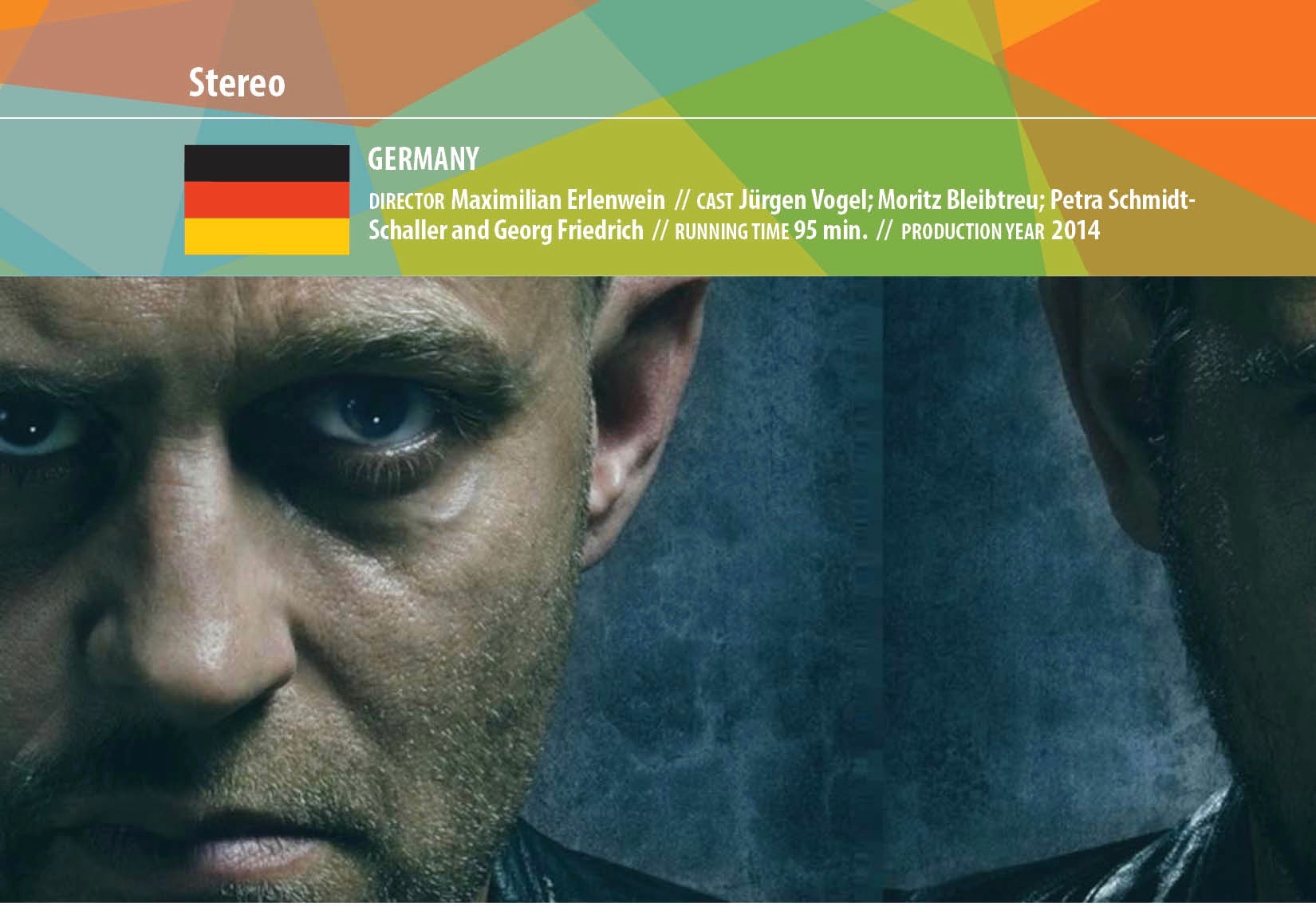 Erik has his own motorbike workshop in a sleepy little town. He may have the telling word 'scoundrel' tattooed onto his lower arm but he nonetheless creates an impression of a well-behaved average Joe. His relationships with his girlfriend Julia is going well and her daughter Linda is very fond of her new Dad. But then all of the sudden the mysterious Henry appears and begins following him about like sinister shadow. The more Erik tries to shake off his diabolical guest the more Henry intrudes into his life. But then when a violent gangster named Keitel enters the fray and threatens not only Erik but Julia and Linda, Erik's seemingly ideal world begins to run off the rails.
After his prize-winning debut "Schwerkraft", director Maximilian Erlenwein serves up a mystery-cum-thriller that is as absorbing as it is philosophical. When repressed, hidden past rears its ugly head, the characters find themselves confronted with fundamental conflicts. The leading roles are played by JÜrgen Vogel and Moritz Bleibtrue, both of whom make excellent use of their full-on physicality, ensuring a sensual but far from bloodless adventure.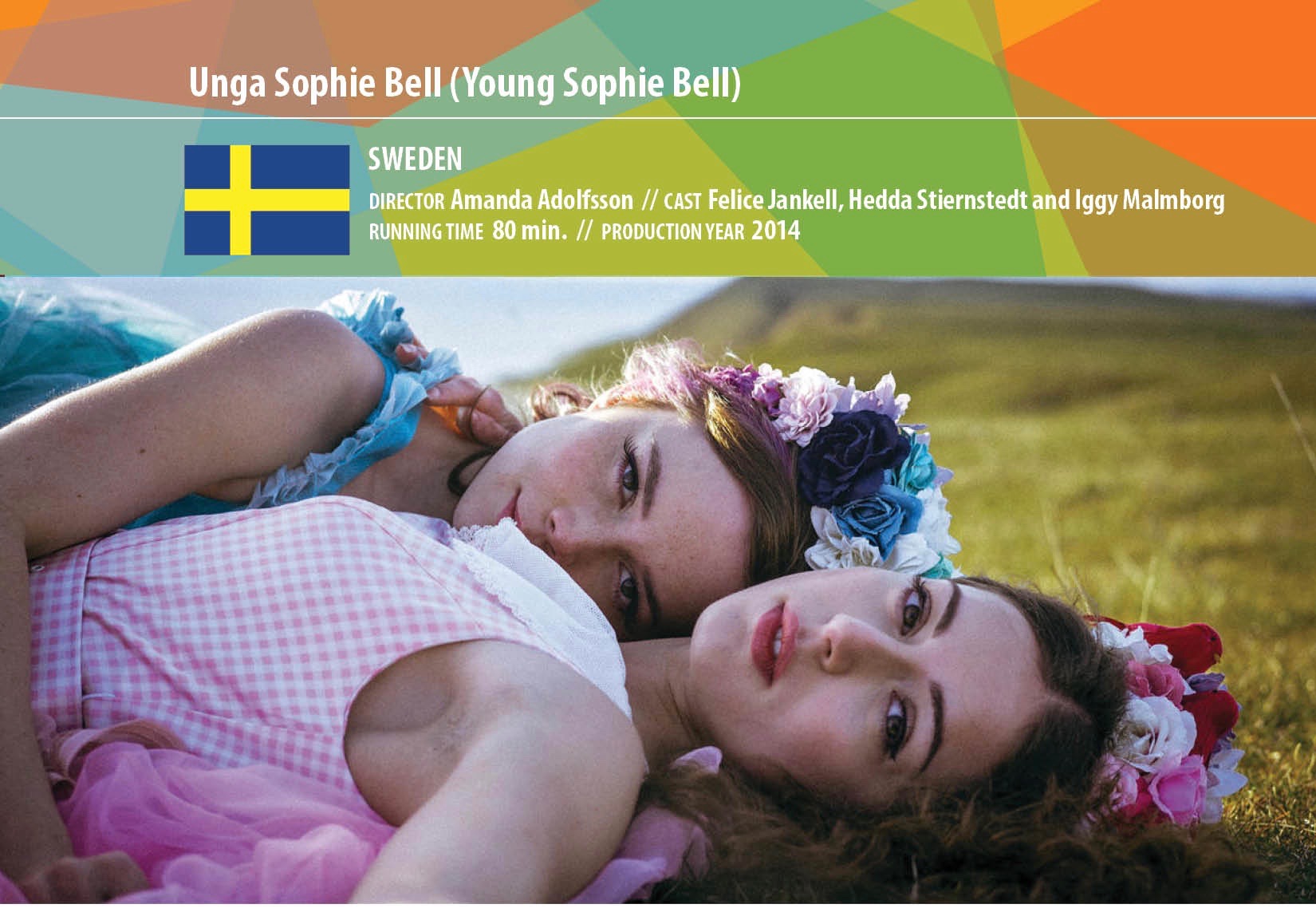 After high school graduation, life is finally going to begin for real. At least that's how best friends Sophie and Alice feel about upcoming move to Berlin. But their plans are crushed when Alice disappears in Berlin under unclear conditions. Sophie ends up on a life-changing journey that will bring a taste of the exuberant parts of life.
Like in many other Monicelli movies, the maintheme of Amici miei is friendship, seen from rather bitter point of view. It tells the story of four middle-aged friends in Florence who organize together idle pranks (called zingarate,"gypsy shenanigans") in a continuous attempt to prolong childhood during their adult life.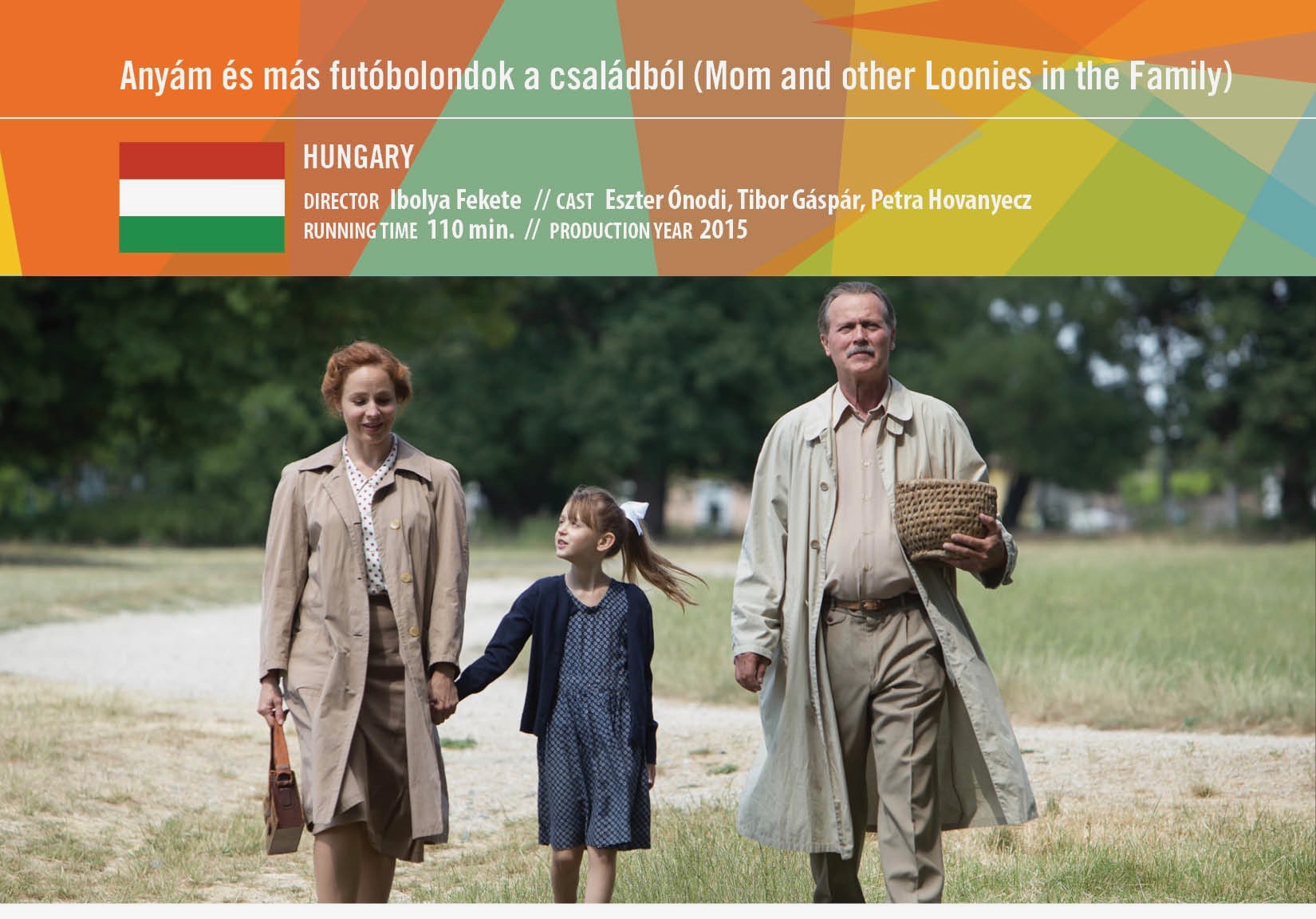 This is a story of an odd family during the 20th century. Four generations of "crazies" led by the character of Mum who lived 94 years and moved 27 times in her life. Moving was her only way of confronting troubles, dangers and conflicts. In reality, it was History that chased her throughout the country and made her go through a terrible century. At the incredible age of 94, Mum tells the story of these events to her daughter, nearly 100 years of often mischievous and heart-warming but also sometimes painful episodes.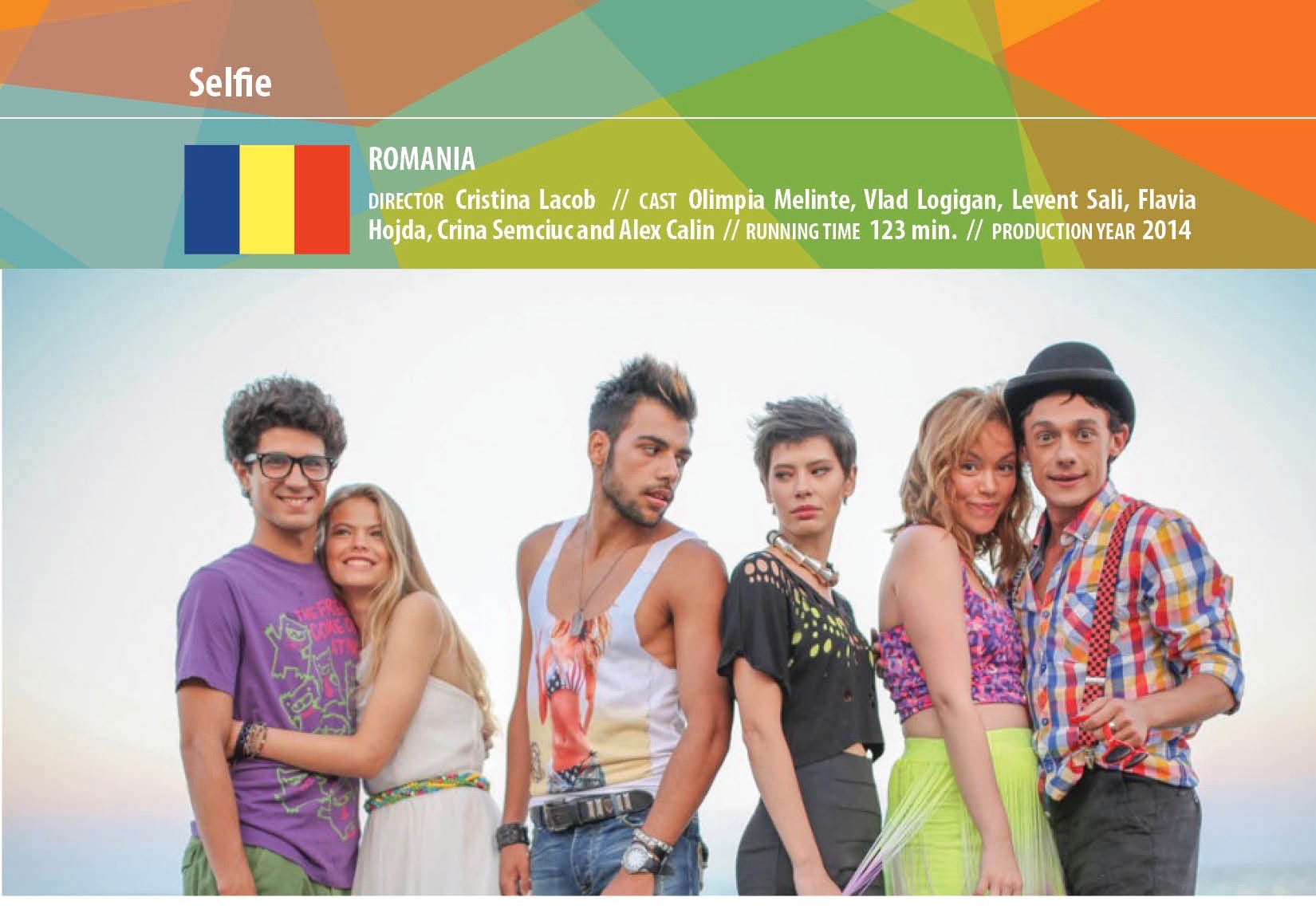 Instead of staying home and learning for their final exam, three fresh high-school graduates decide to go to the seaside and end their teenage in a rebellious style! Yasmine, Roxi and Ana are determined to have fun and forget about all responsibilities just two days before the final exam and that means breaking every rule and doing everything they want without thinking about the consequences. They're looking for freedom, adrenaline, summer love and the three young men with whom they cling at the seaside seem more than willing to offer them whatever they can imagine.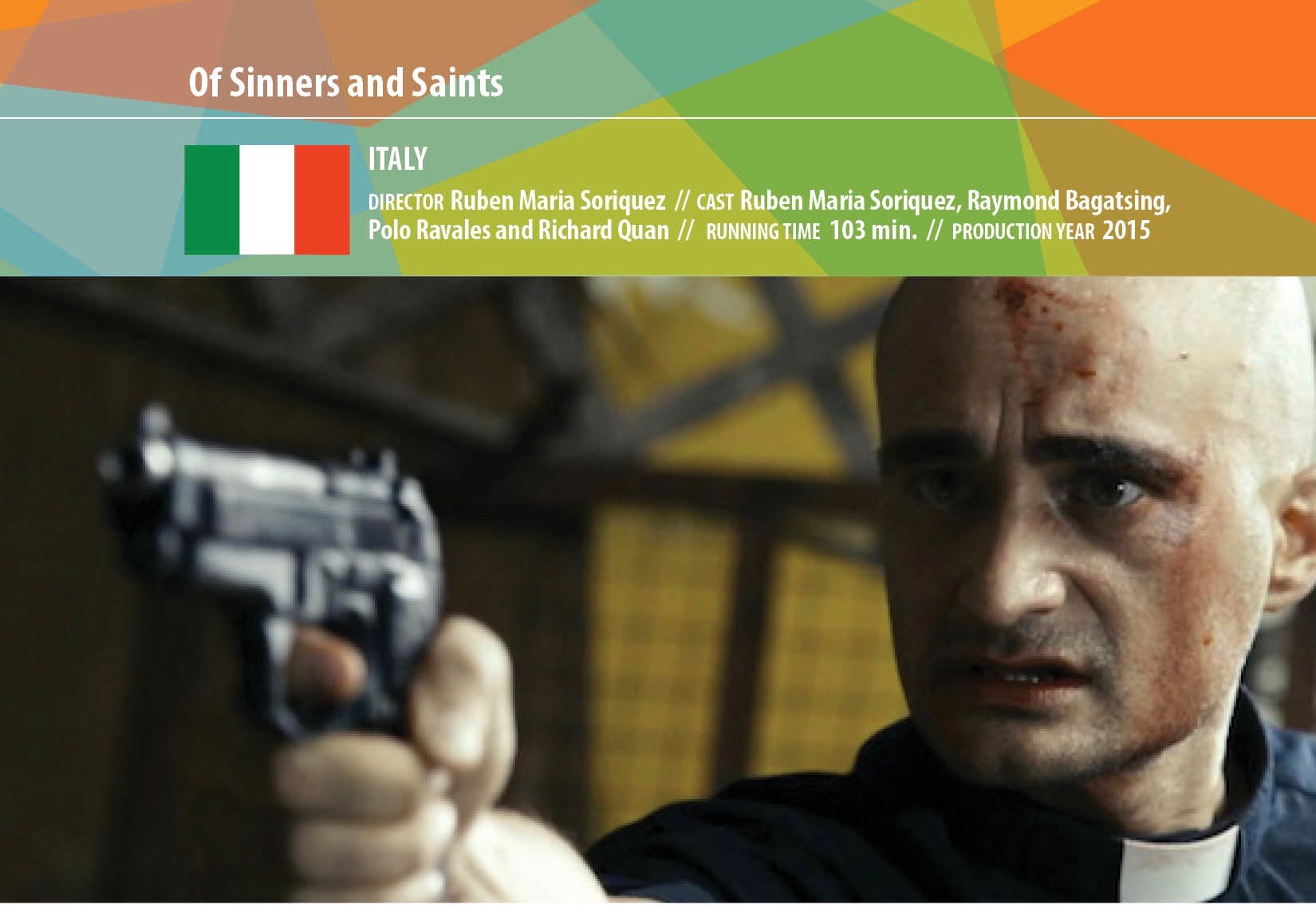 Leonardo Rossellini is a young Italian priest from Rome. He is assigned to a parish in Payatas, headed by a courageous Spanish priest. Payatas is one of the poorest areas of Metromanila, Philippines, where all the urban wastes of the metropolis are dumped and processed: a place where every day children are exposed to violence and dangerous diseases. Leonardo's mission is to counsel battered women and teach poor children English and catechism. But soon Leonardo's peace of mind is distraught by the encounter of Merinda, a young and charming woman he used to love when he was still a seminarian. Merlinda is now married to Franco, and has 6 years old son. But Franco is a violent husband involved in illegal activities, and her son Alejandro is now missing. Merlinda asks for Leonardo's help. The latter decides to do his best to solve her problems.The reason? Leonardo still have feelings for Merlinda. But Franco doesn't like an Italian priest to mess with his family's life and Carlos, the Spanish head priest is worried about it: he knows dangerous Franco is. But Leonardo is even more determined when Merlinda reveals to him that Alejandro is not Franco's son: he is their son. Leonardo becomes an 'action priest': he protects Merlinda from Franco's violence and is able to find and recue his son, who was in the hand of a syndicate of which Franco is a member. But now Franco plans to kill the Italian priest.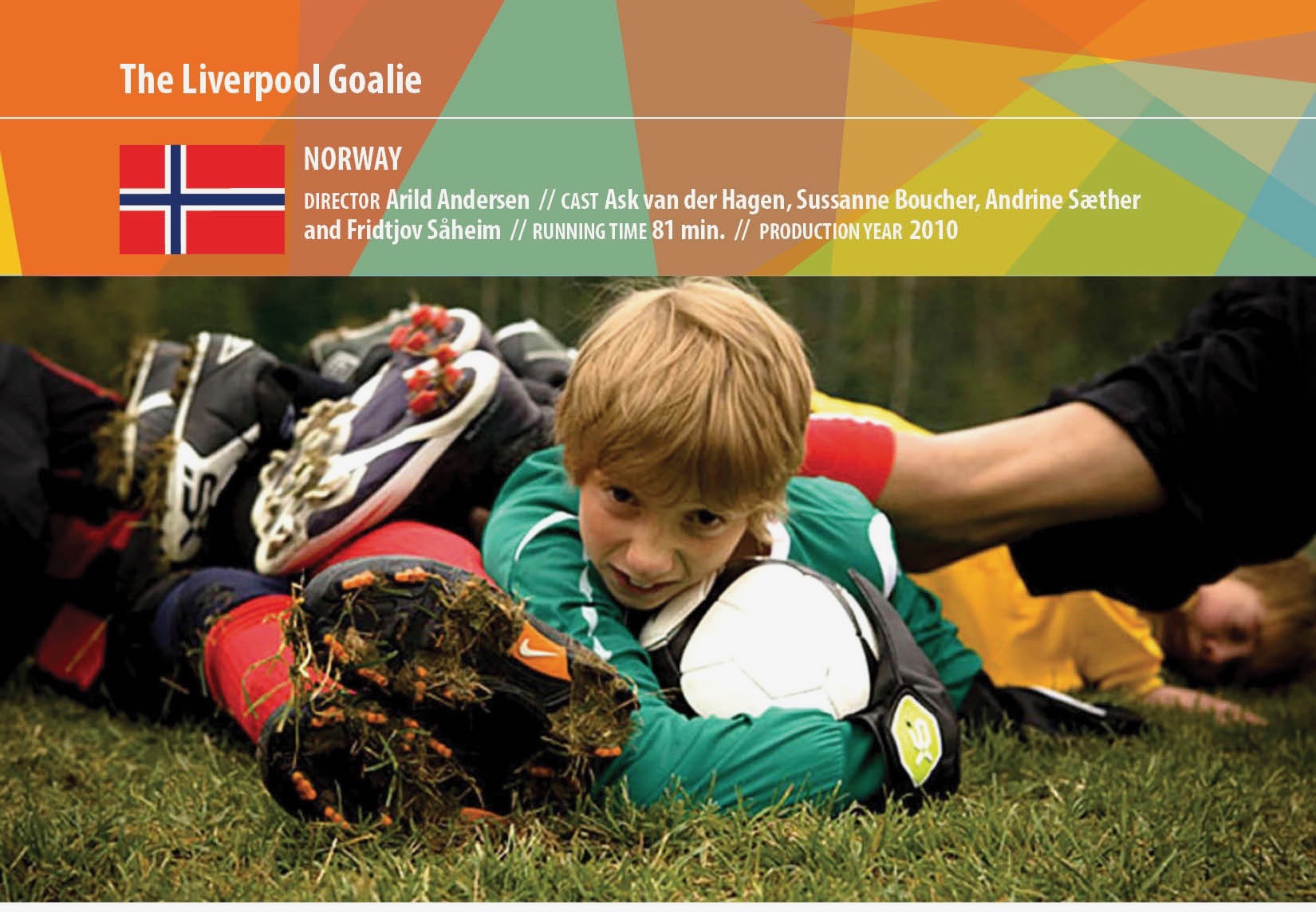 The Liverpool Goalie is a warm comedy, in which both girls and boys football, worship their idols, and are frustrated by complicated friendships, young love, anxious mothers and overambitious football coaches. At the heart of the events, we find twelve-year-old Jo. Jo tries to avoid both potential girlfriends, mothers and football coaches, as he is hunting desperately for a rare football card which he believes will solve all his problems. Jo has smart head, but a weak body. Even so, he gets by relatively well – until Mari throws him a glance, and he acquires the title "The Liverpool Goalie".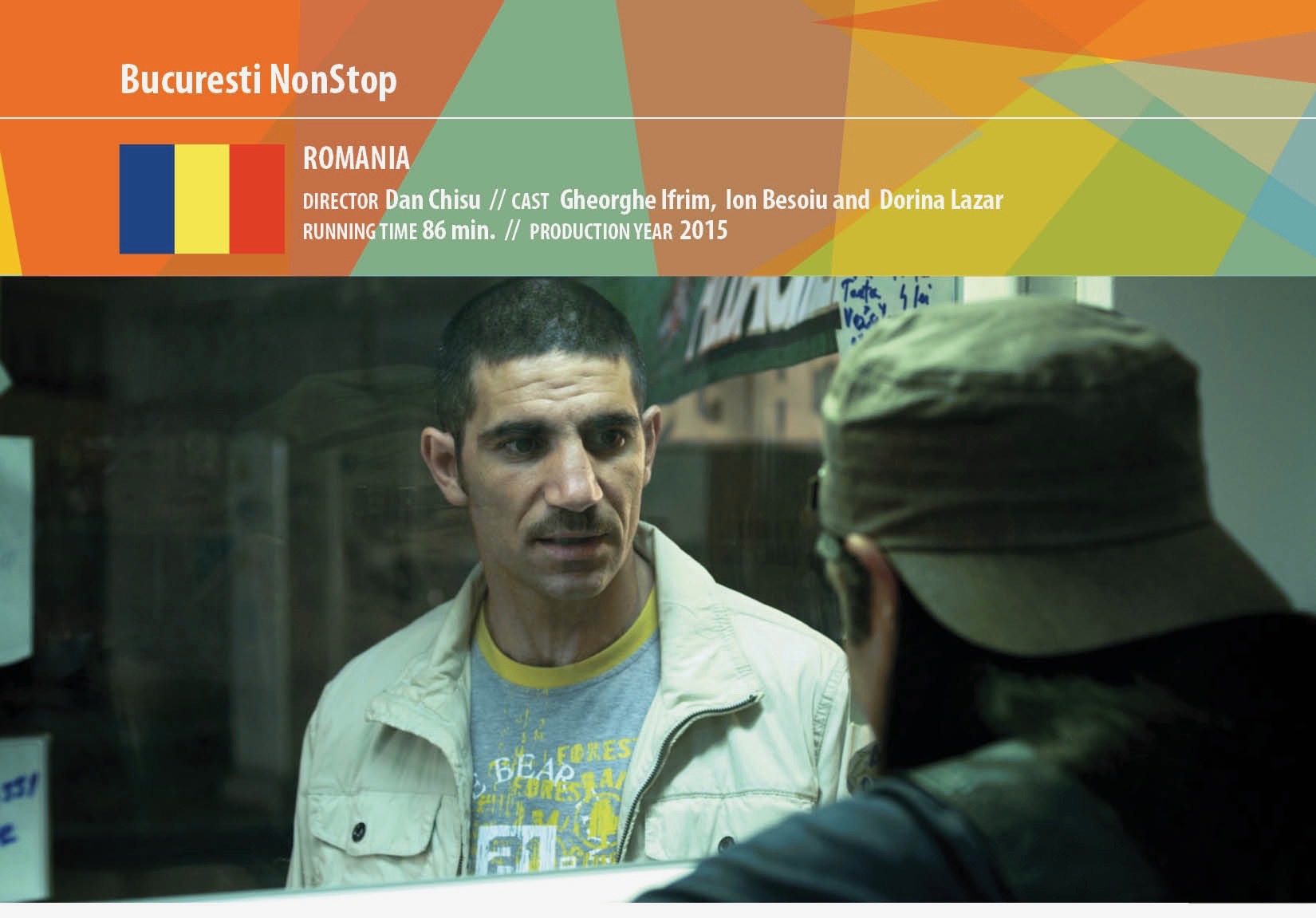 Bucharest NonStop presents a regular night of a 24/7 neighbourhood store. Achim, the owner of the store, represent the connection between four stories of ordinary people caught in extraordinary situations. No matter how different they are, the taxi driver and hooker, the elderly couple, the lovers and the neighbourhood con men have one thing in common: Achim's nonstop store.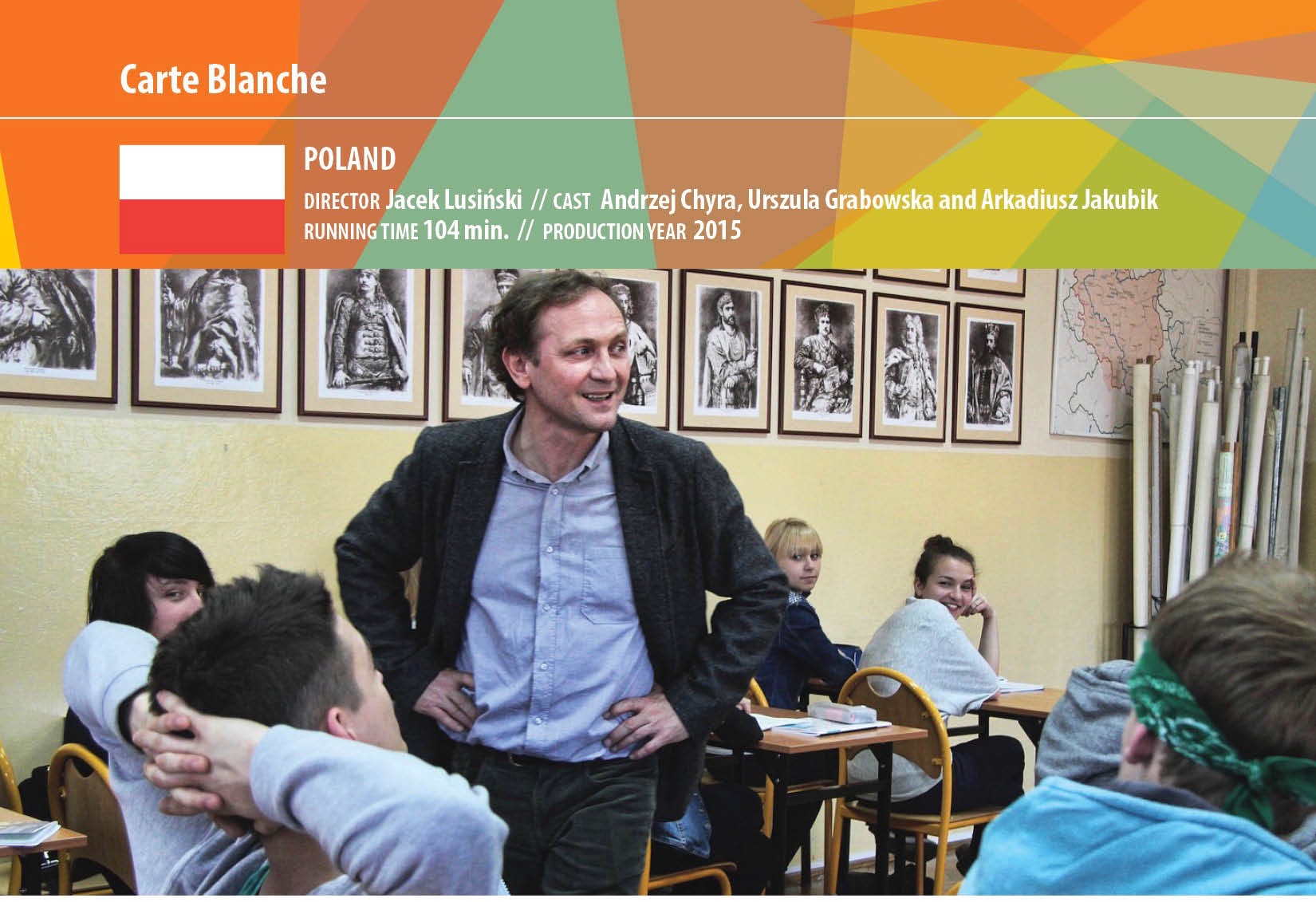 Inspire by an incredible true story "Carte Blanche" is ailmeel-good movie about high school history teacher who – fearing he might lose his job and dignity – decides to hide the fact that he's losing his sight.
Kacper, a beloved history teacher, begin to lose his sight. The medical diagnosis leaves little hope; due to a genetic disorder, chances are high that he's facing permanent blindness. Initially heartbroken, he attempts to hide his health problems from his bosses. His only desire is to keep his dream job and to help his students prepare to the final exams. The only person knowing about Kacper's problem is his best friend Wiktor. Fighting his dreary fate, Kacper becomes very close with co-worker Ewa, and at the same time he tries to help a rebel student Klara, who hides a secret of her own.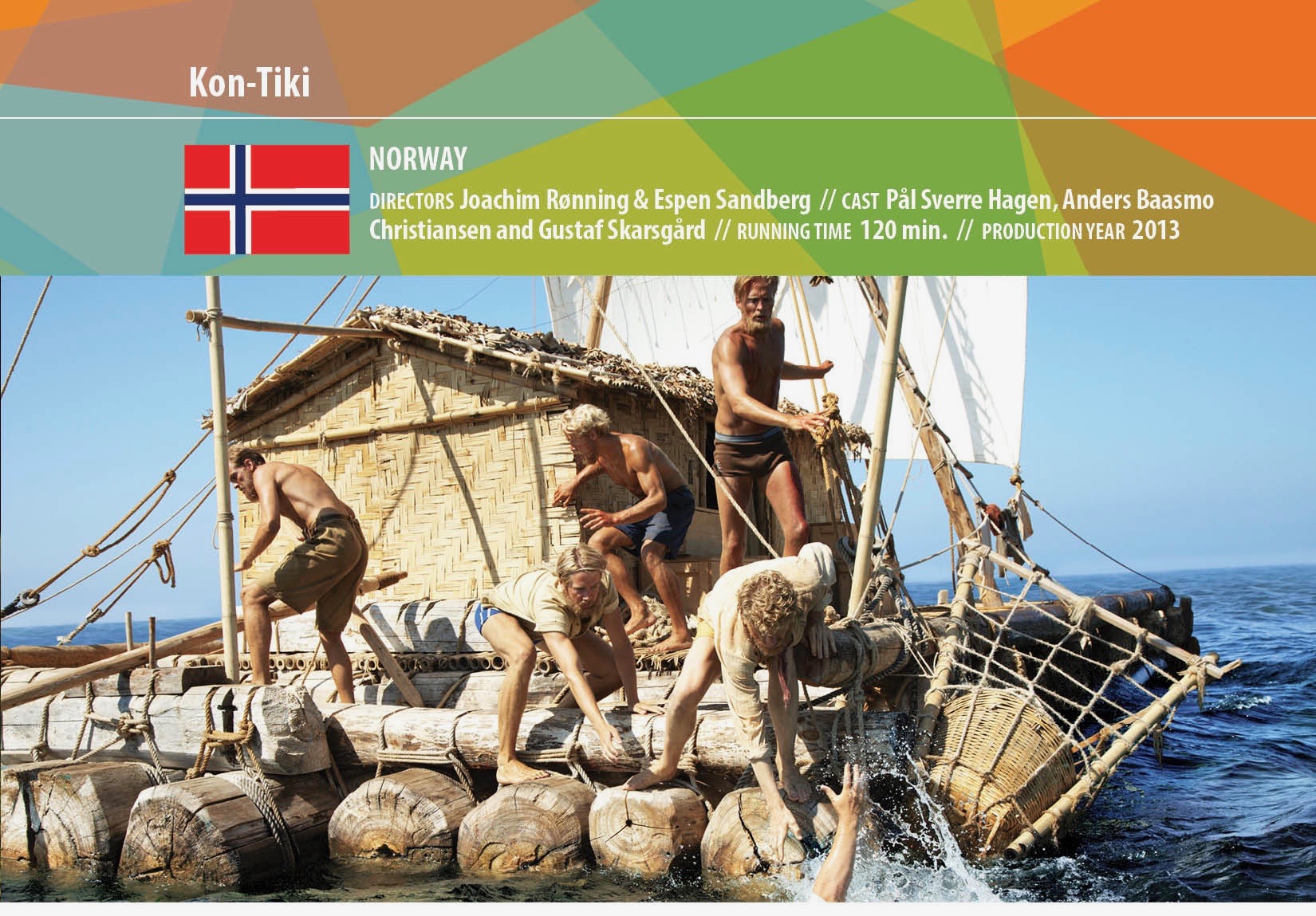 In 1947, the world was gripped with excitement as the young Norwegian adventurer Thor Heyerdahl embarked on an astonishing expedition - a journey of 4,300 nautical miles across the Pacific Ocean on the raft "Kon-Tiki". From his days living in the Marquesas with his wife Liv, Thor suspected that the South Sea Islands had been settled by ancient South Americans from thousands of miles to the east. Despite his inability to swim and his fear of water, Thor decided to confirm his theory by sailing the legendary voyage himself.
After replicating the design of an ancient raft in balsa wood, thor and five fellow adventurers set sail from Peru. Their only modern equipment is a radio, and they take a parrot along for company. A natural leader, Thor uses the stars and the oceans current to navigate the raft. After three dangerous months on the open sea, encountering raging storm, sharks, and all the dangers the ocean can muster, the exhausted crew sights Polynesia and makes a triumphant landing.
Having sacrificed everything for mission, even his marriage, the success of the Kon-Tiki expedition proves to be bittersweet for Thor.
---