VSU to hold Christmas lighting, Viscantahan live jam on Dec. 1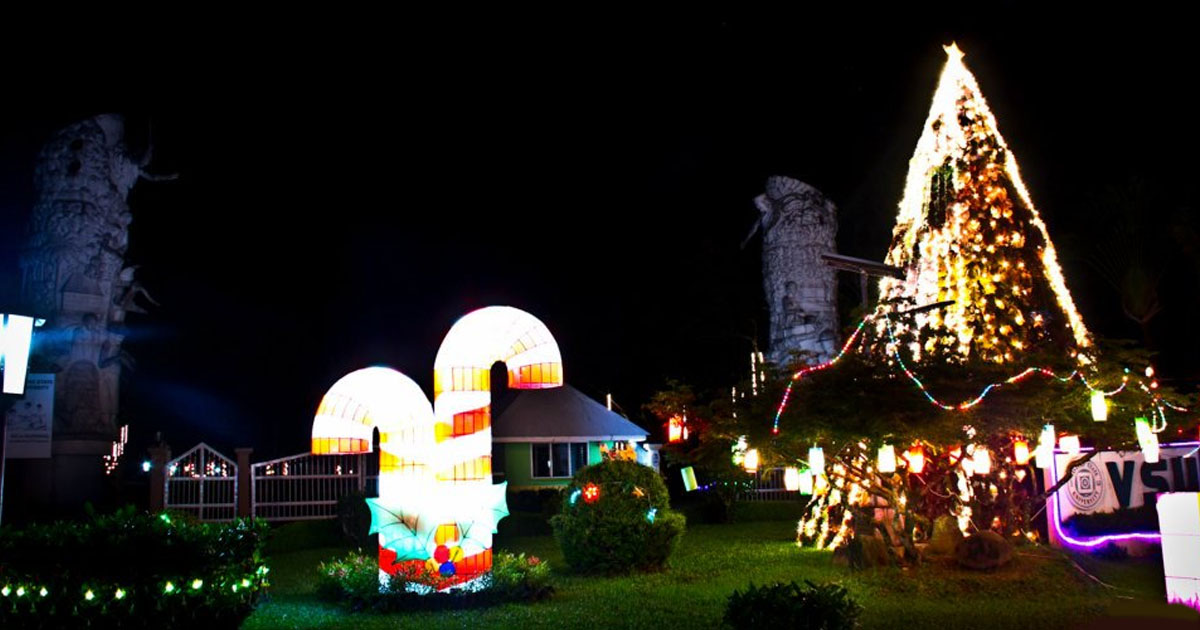 On Thursday, December 1, 2016, the VSU community will gather once again at the university's main entrance for the Christmas lighting ceremony. An annual tradition since 2007, the ceremony marks the start of the Yuletide season at VSU, with Christmas symbols like the Belen, Christmas tree, Santa Claus, and other figures gracing the campus gate. Christmas lights will also light up the university mall, both at the lower and upper campuses.
VSU President Edgardo E. Tulin will deliver his Christmas message during the 5PM program. The ceremony will feature special performances by a student choir and dance group. VSU officials will lead in the ceremonial lighting, which will be followed by a fireworks display.
After the lighting, the Grand Viscantahan Live Jam will follow to entertain the crowd. A portmanteau of Visca (VSU's old name) and Kantahan (singing), the jam is a mini-concert that features campus singers and musicians performing both popular and original songs.
The VSU Web Team will livestream the Christmas lighting ceremony and the Viscantahan Live Jam on December 1.