VSU faculty-researchers reap reg'l, exceptional alumni awards
Details

Written by Isabelle Amora

Published: 25 October 2018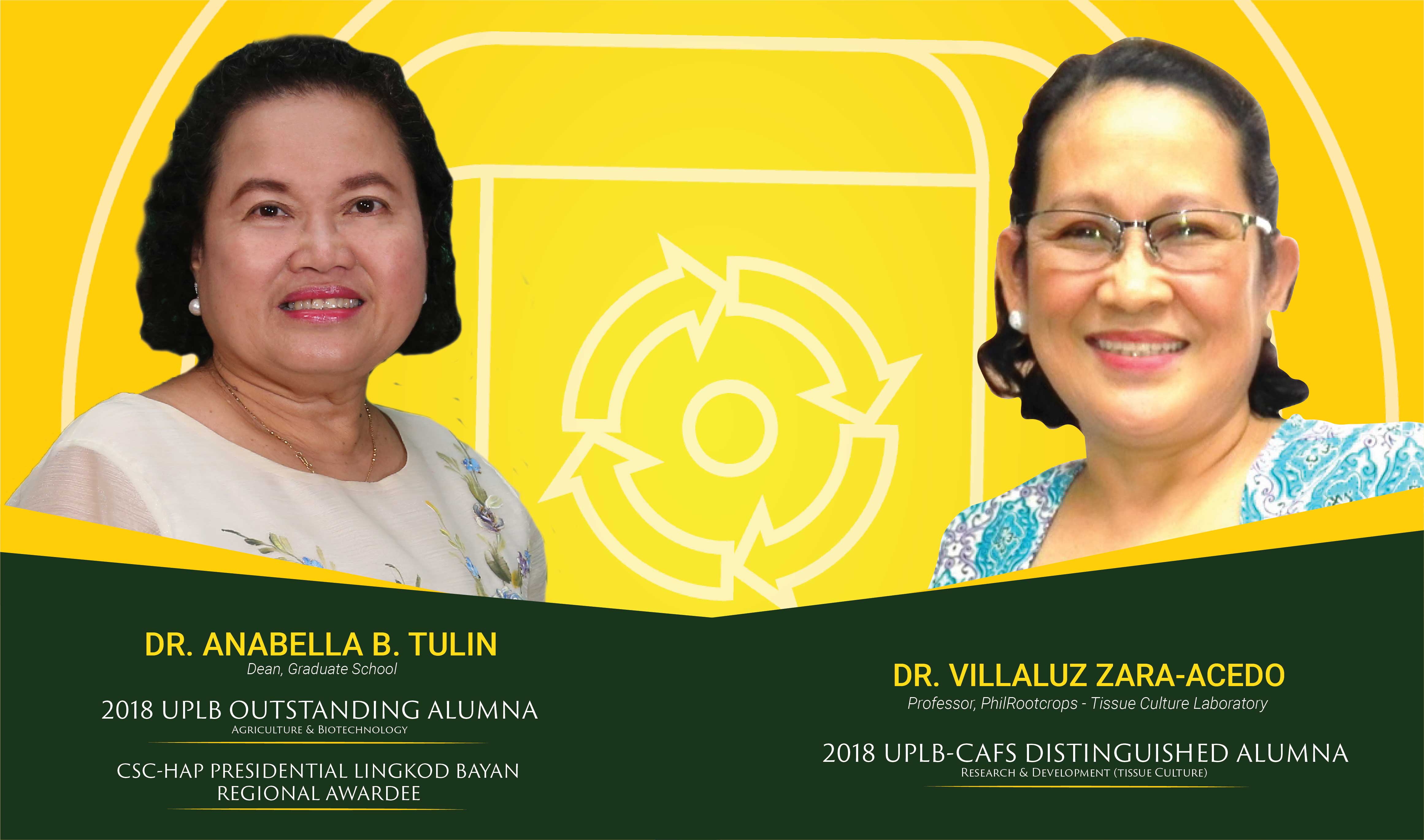 Two faculty-researchers of the Visayas State University (VSU) recently gained distinct recognitions from the region and from the University of the Philippines- Los Baños.
Dr. Anabella B. Tulin, VSU Graduate School Dean, is hailed the 2018 Presidential Lingkod Bayan Regional Awardee of the Civil Service Commission (CSC) in Eastern Visayas.
The Presidential Lingkod Bayan Regional Award is annually conferred to public officials who have made relevant contributions to their respective regions.
The regional awarding ceremony will be held at Tacloban City, October 25.
Tulin was also a finalist for the Outstanding Public Official or the Dangal ng Bayan Award. This national award is conferred to an individual for his/her performance of the extraordinary act or public service and consistent demonstration of exemplary ethical behavior.
The University of the Philippines Los Baños also recognized Dean Tulin as one of its Outstanding Alumni for 2018.
The award is in recognition of Tulin's valuable contributions in the fields of agriculture and biotechnology. The awarding ceremony was held at UPLB, October 9.
In the same ceremony, Dr. Villaluz Zara-Acedo of the Philippine Rootcrops Research and Training Center (PhilRootcrops) was recognized by UPLB's College of Agriculture and Food Science (CAFS) as Distinguished Alumna for Research and Development, particularly in the field of tissue culture.
The UPLB Outstanding Alumni Award is given to deserving alumni who excel in their disciplinary fields of expertise and made significant contributions over the past five years to address issues such as in agriculture and biotechnology, engineering, environmental protection and natural resource management, among others.
Meanwhile, the UPLB College Distinguished Alumni Awards are conferred on alumni who have demonstrated exceptional achievements and outstanding contributions in their chosen field of endeavor that impact the community and bring about substantial benefits to the society, giving distinct honor to the College of the University.