VSU alumna in back-to-back win for social entrepreneurship initiatives
Details

Written by Aliana Gene E. Sarmiento

Published: 11 November 2016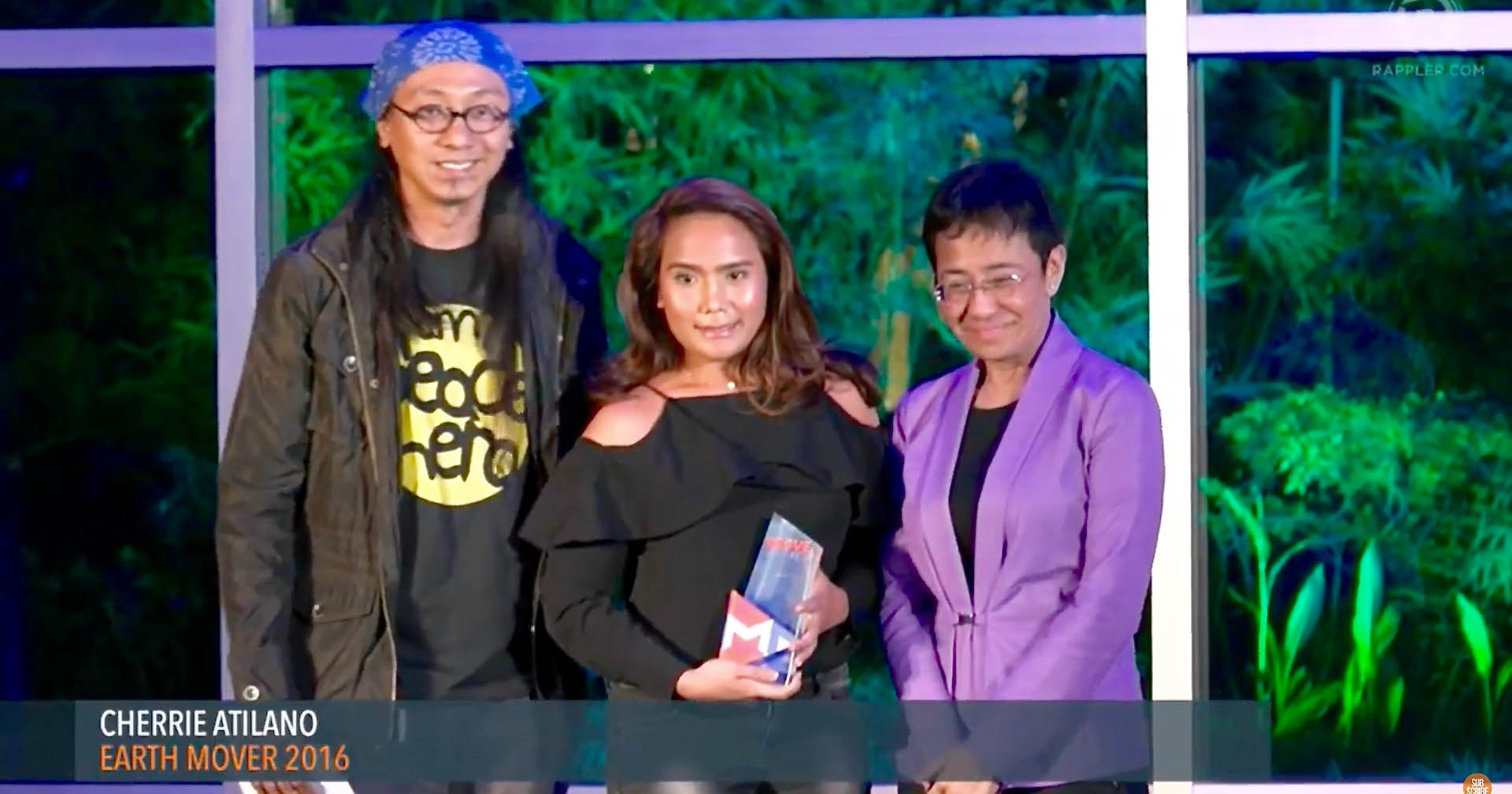 Cherrie Atilano, VSU alumna, and social entrepreneur was awarded as Rappler's Earth Mover of 2016 on November 11, Friday, a day after she was also recognized as one of The Outstanding Women in the Nation's Service (TOWNS).
Rappler's Earth Mover Award is given to someone who has dedicated significant efforts to promote environmental sustainability and protection.
Atilano, a graduate of VSU's highly regarded agriculture program, was awarded for her work in founding an agriculture business startup she named AGREA, a portmanteau of "agriculture" and "Gaea" (Gk., Mother Earth).
"I'm making farming, cool, smart, sexy and humane. I'm actually so happy that we have events like these, because most of the time I'm barefooted, farming. Now, I can wear my heels," said Ms. Atilano.
"I started (my advocacy) since I was 12 years old. When I started AGREA, I was so quiet. No media exposure … because I was deeply rooted in just farming every day," she added.
"Our vision is to create one island … that is sustainable in terms of food. Like in Marinduque, the island is importing 91% of rice from Vietnam, but they have more than enough land to plant rice that they can be a net exporter in the future. So, what we're doing right now is to work on what they are importing and plant it on the island."
Cherrie is also dedicated to teaching the youth to start loving farming, with her projects with ASEAN countries that aim to "encourage young people to go back into farming because farmers are endangered species like our Eagle," explained Cherrie.
She said she needs to work double time, since "all love to eat" but only a few actually farm, an industry that feeds 100% of the population.
Cherrie graduated Magna Cum Laude in 2007. Yesterday, she officially received her award from TOWNS.