Nat'l S&T academy awards VSU grads
Details

Written by ELTBestil

Published: 22 June 2016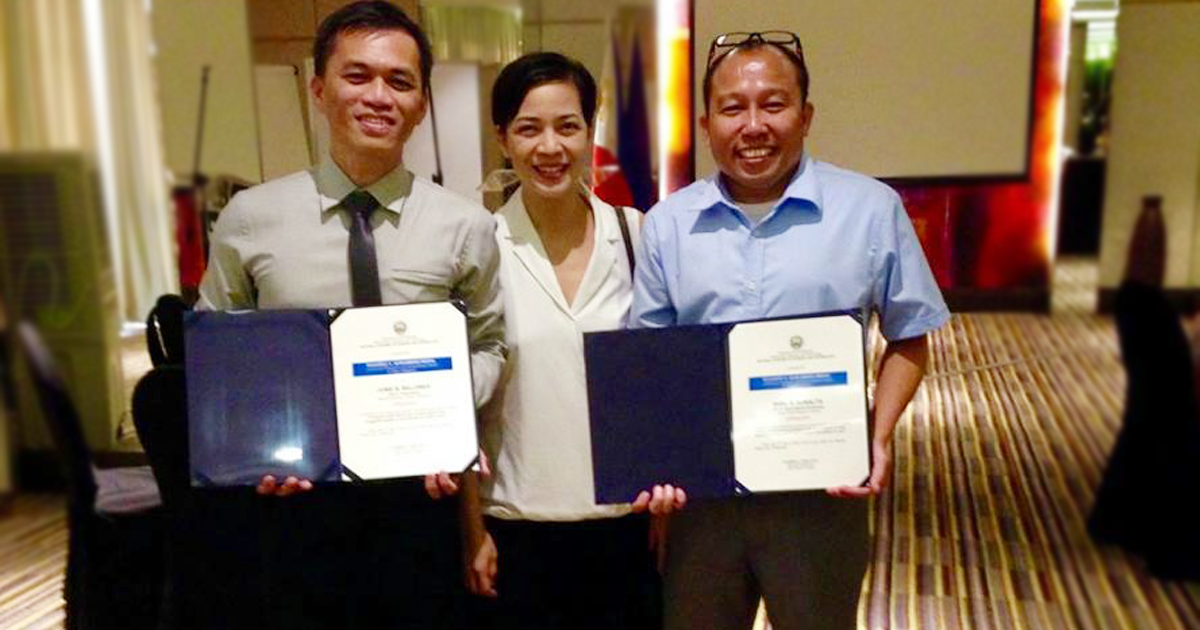 The National Academy of Science and Technology (NAST) grants the Eduardo A. Quisumbing Medal for 2016 Outstanding Research and Development Award for Basic Research to two VSU alumni.
Dr. Roel R. Suralta was recognized for his paper Development and quantitative trait loci (QTL) analyses of root plasticity in response to soil moisture fluctuation in rice published at the Philippine Journal of Crop Science.
Owing to Dr. Suralta's research, breeding of high-yielding rice varieties with root systems adaptable to rainfed lowland soil environments is made quicker and efficient.
The supervising science research specialist at the Philippine Rice Research Institute has been involved in root plasticity research in rice under drought and water stresses which are causes of low rice yields.
Dr. Suralta graduated from VSU in 1994 with a Bachelor of Science degree in Agriculture major in Agricultural Botany. He obtained his Ph.D. degree in Agricultural Science from Nagoya University in Japan.
Meanwhile, NAST also grants the prestigious medal to Dr. Junie Billones for his research Computer-aided discovery of leads against druggable targets in mycobacterium tuberculosis. Dr. Billones is now an associate professor in Chemistry at the University of the Philippines Manila.
In an FB post, Dr. Billones' wife, Ms. Liza Tybaco-Billones who is also an honor graduate of VSU, said Dr. Billones' research was aimed at discovering a quicker and cost-effective way to treat tuberculosis which is highly prevalent in the Philippines.
Dr. Billones' study has provided an efficient solution to multi-drug resistance to TB through the aid of computers.
Dr. Billones is a BS Agricultural Chemistry magna cum laude graduate who topped the graduating class of 1990. He obtained his Ph.D. degree in Chemistry at UP Diliman under a straight Ph.D. program under the UP and Ateneo DOST Consortium. He conducted his dissertation in Australia.
The Eduardo A. Quisumbing Medal is given to individuals whose basic research created an outstanding impact in the fields of mathematical, physical, and life sciences. The award is given in honor of Dr. Quisumbing, a Filipino botanist who had a significant contribution to the field of systemic botany.
Dr. Suralta and Dr. Billones will receive the award on July 25.