#ProudViscan: Atilano recognized as outstanding woman entrepreneur in Southeast Asia
Details

Written by Aura Shaznay Tumulak

Published: 04 May 2018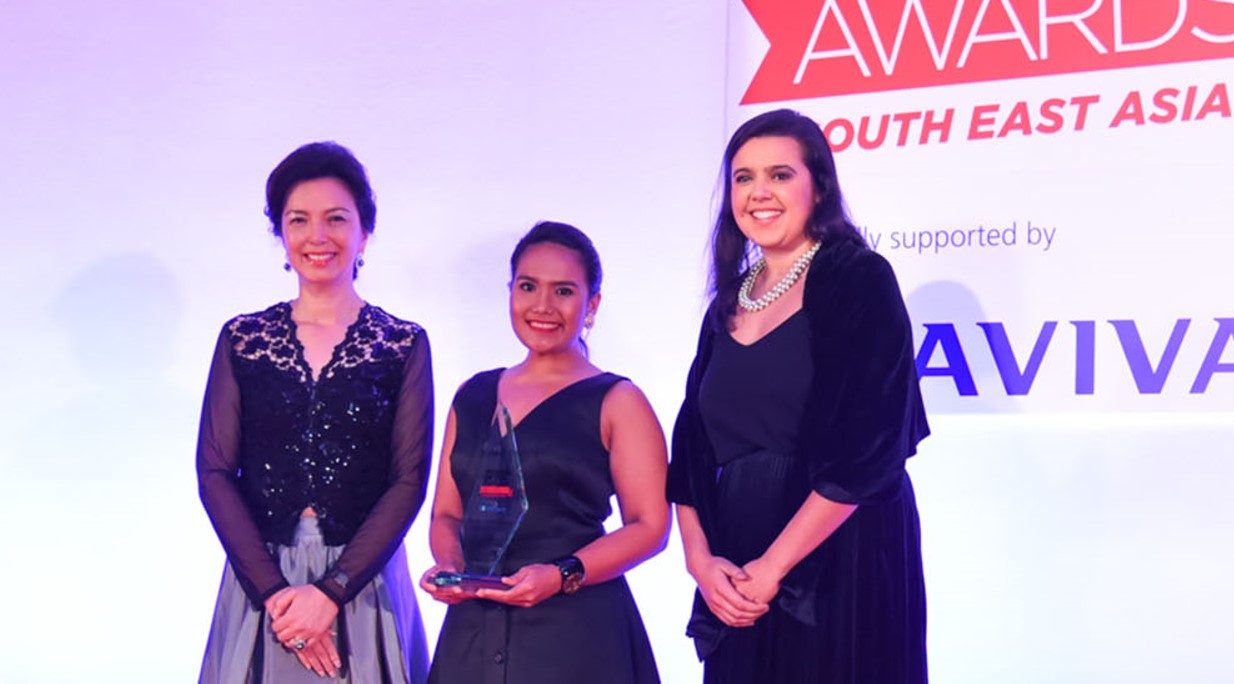 VSU's homegrown agriculturist and social entrepreneur Cherrie Atilano bags another feather in her cap. This time as Outstanding Woman Social Entrepreneur in Southeast Asia given to her during the first ever Women of Future (WOF) Awards for Entrepreneurship held in Hilton Hotel Singapore on March 20, 2018.
The judges commended Ms. Atilano mainly for her work on the first and only working one-island economy framework in the world. For the judges, her initiatives are commercially savvy and a scalable solution that could help boost the local economy of many island countries.
The next day following her win in the WOF, Ms. Atilano's founded firm called AGREA was also chosen as one of the Top 3 winners of the Inaugural ASEAN Social Impact Awards in Singapore.
A compound of the words 'Agriculture' and 'Gaea' (Greek for Earth or Mother Earth), AGREA is an agriculture and fisheries focused social enterprise and foundation based in Marinduque island located in the Southwestern Tagalog Region in the Philippines.
Since its establishment, AGREA has been mobilizing communities, businesses, academia, local and national government, international partners, and keen individuals, in bringing an 'Ecology of Dignity' to farming and fishing communities.
Ms. Atilano's work in AGREA has been first lauded internationally with her making it to the 2017 roster of Asia 21, the foremost network of young leaders curated by New York-based international educational non-profit organization Asia Society.
She has also been reaping national awards here in the Philippines because of her work for AGREA via The Outstanding Women in Nation Service (TOWNS) recognition and the Rappler Earth Mover award. She also received in 2017 an award called Inspiring Filipina Entrepreneur conferred by the Philippine Center for Entrepreneurship.
Ms. Atilano was last year's guest speaker of the 64th Commencement Exercises of VSU.