Children with disabilities spend day camp at VSU
Details

Written by Sab Amora

Published: 04 May 2018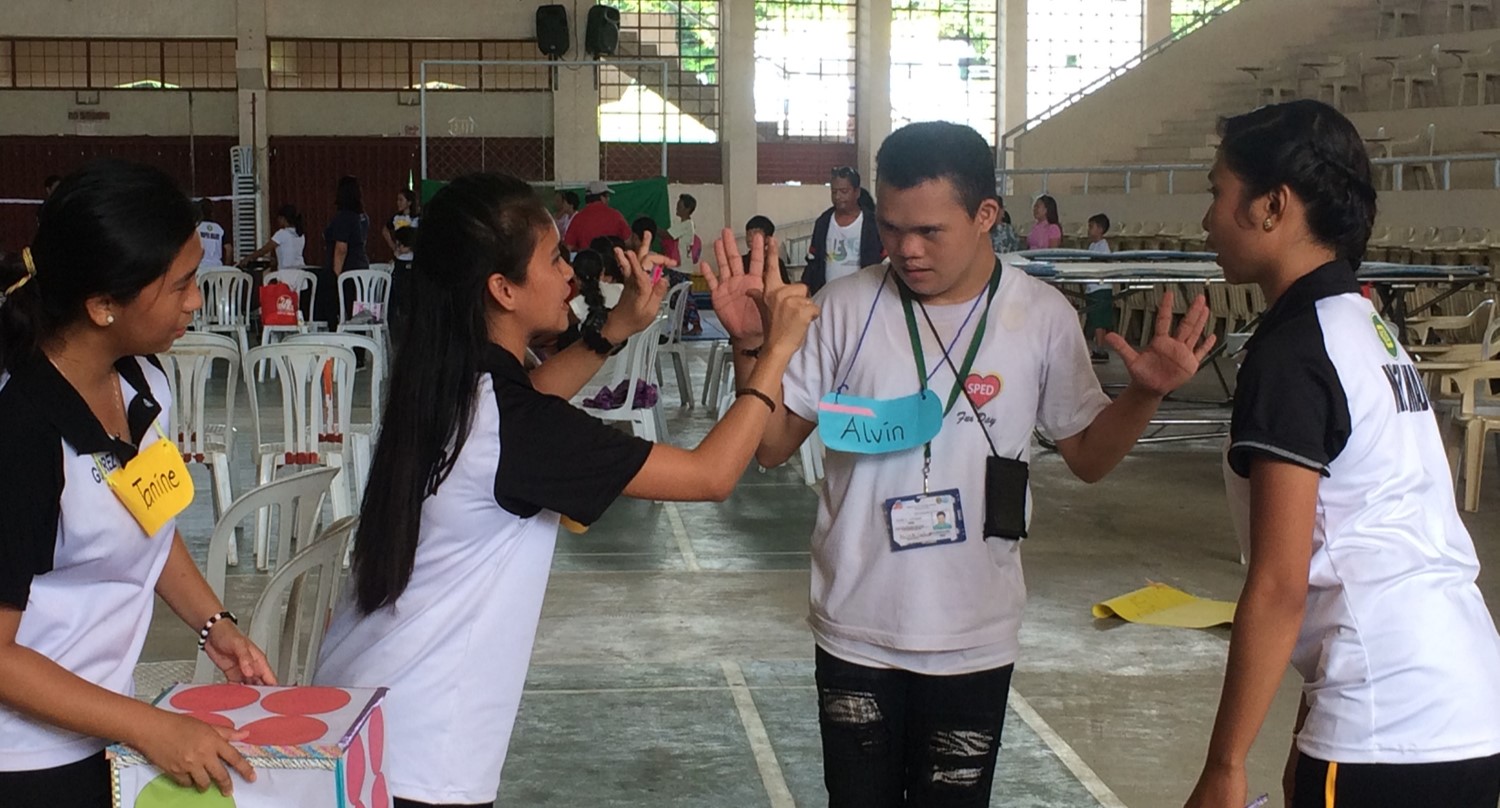 Over 60 children with exceptionalities joined together for a Special Education (SPED) Day Camp organized by MAPEH 119 students on March 20, 2018 at the VSU Gymnatorium.
Among those who participated in the event were children with disabilities from the Baybay City North SPED Center. They were accompanied by both of their teachers and parents.

The one-day event involved music, arts, dance workshops and games which allowed the children to exercise while having fun.

Dr. Aleli A. Villocino, College of Education (CE) Dean and subject professor, said that aside from building the confidence and self-acceptance of special children, the said activity also aims to create an awareness in VSU that there is a need to advocate for the protection of children with disabilities.

"They [VSU] should be aware that there are this kind of amazing people who [also] need love and special services, and not only focus on developing regular students," the Dean said.

Furthermore, Dr. Villocino said that she pushes the MAPEH 119 students to organize and facilitate this kind of activity so that they can experience how equally challenging and fulfilling it is to serve children with special needs.

Dr. Nilda T. Amestoso, faculty member of the Department of Business Management (DBM), served as the camp's inspirational speaker. She talked about patience and unconditional love that should be afforded to children with disabilities.

Dr. Amestoso, who has a child with cleft palate and who went through three surgeries, shared her personal experiences in bringing up her own son.
"Eating was a real challenge. After surgeries, he couldn't eat solid food, so he just cries and throws tantrums," the speaker quipped.

Now, Dr. Amestoso's son is already 17 years old and in his 10th grade. Despite the challenges, Dr. Amestoso encouraged the parents of special children to see this as part of God's plan for their family.

"Our children are blessings from God that we need to love them unconditionally despite of their condition. To parents, don't think that you are punished, instead think that they are given to you because God sees that you are extra strong to handle and take care of such an amazing gift from the Lord," Amestoso added.

The speaker also acknowledged the importance of conducting similar activities for the growth and welfare of special children where they can develop their personality, social behavior and their psychomotor skills.

The activity concluded with a campus tour and awarding of prizes with each child receiving a special medal courtesy of the Institute of Human Kinetics (IHK).

The SPED Day Camp is an annual activity of MAPEH 119 subject which is running for more than ten years now.