5 years from now, IHK aspires to be an independent college
Details

Written by Aura Shaznay P. Tumulak

Published: 19 March 2021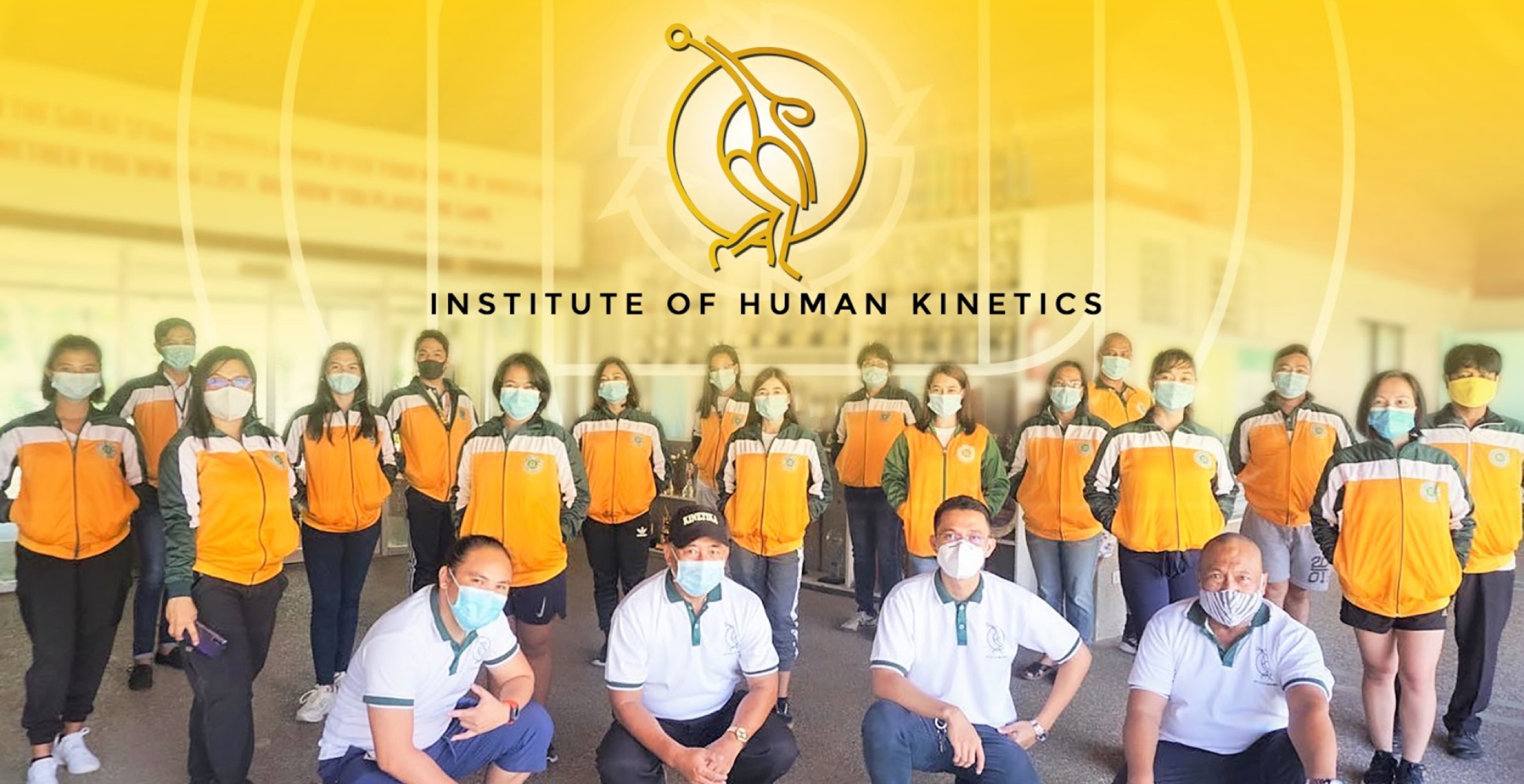 In a virtual convention of former directors of the Institute of Human Kinetics (IHK), one aspiration echoed among all the attendees—that the institute becomes a full-fledged college in its golden year.
This March 2021, IHK is holding a month-long celebration for the institute's 45th founding anniversary.
Among the notable events lined up for this celebration was an online Kapihan among past and present IHK directors wherein they revisited their humble roots, the challenges they went through including their long-term vision for the continued growth of the institute.
IHK's history goes a long way since 1976 when it was founded as the Department of Physical Education (DPE) by Dr. Fernando A. Bernardo, former President of the then Visayas State College of Agriculture (ViSCA).
DPE was renamed IHK in 2002 during the term of Leyte State University President Dr. Paciencia P. Milan.
For 45 years, the institute's mandate has always been about ensuring the health and physical wellness among VSU students, faculty, and staff by offering physical education courses, organizing local and regional sporting events, staging socio-cultural activities, and also engaging in research related to sports science and physical wellness.
From a small department only offering a major for education students, IHK has already grown to offer standalone curricular programs in physical education, and culture and arts education that are already separate from the course offerings of the Department of Teacher Education (DTE).
It has produced several graduates who are now regional leaders in physical education, sports, and socio-cultural affairs in Eastern Visayas.
The online Kapihan was aired live via VSU Radio DYDC-FM and was also live-streamed via VSU's official Facebook page. Ms. Sheena B. Tabudlong and Mr. Dennis L. Cerna, who are both IHK faculty members, hosted this event.
Attending the Kapihan were Vice President for Student Affairs and Services Dr. Aleli A. Villocino who served as IHK Director for a decade, Prof. Thelma C. Zafra who served for 5 years, Prof. Vicente B. Antipaso for 3 years, Prof. Ricarido Nanggan for a year, and Dr. Charis B. Limbo who is the incumbent director of IHK.
Each of these directors was able to share the challenges and the victories they experienced during their headship.
But when asked about their vision for the institute in time for their 50th founding year, Prof. Zafra provided a response that reverberated among all the former and present directors of IHK.
"During the golden anniversary of IHK, I hope we will no longer be called the Institute of Human Kinetics but the College of Physical Education. That has always been my dream and I hope it becomes a reality very soon," exclaims Prof. Zafra.
Aside from serving as IHK Director, Prof. Zafra was the founding mother of the VSU Folkloric Dance Troupe (now the VSU Dance Company), and the VSU Culture and Arts Center (CAC).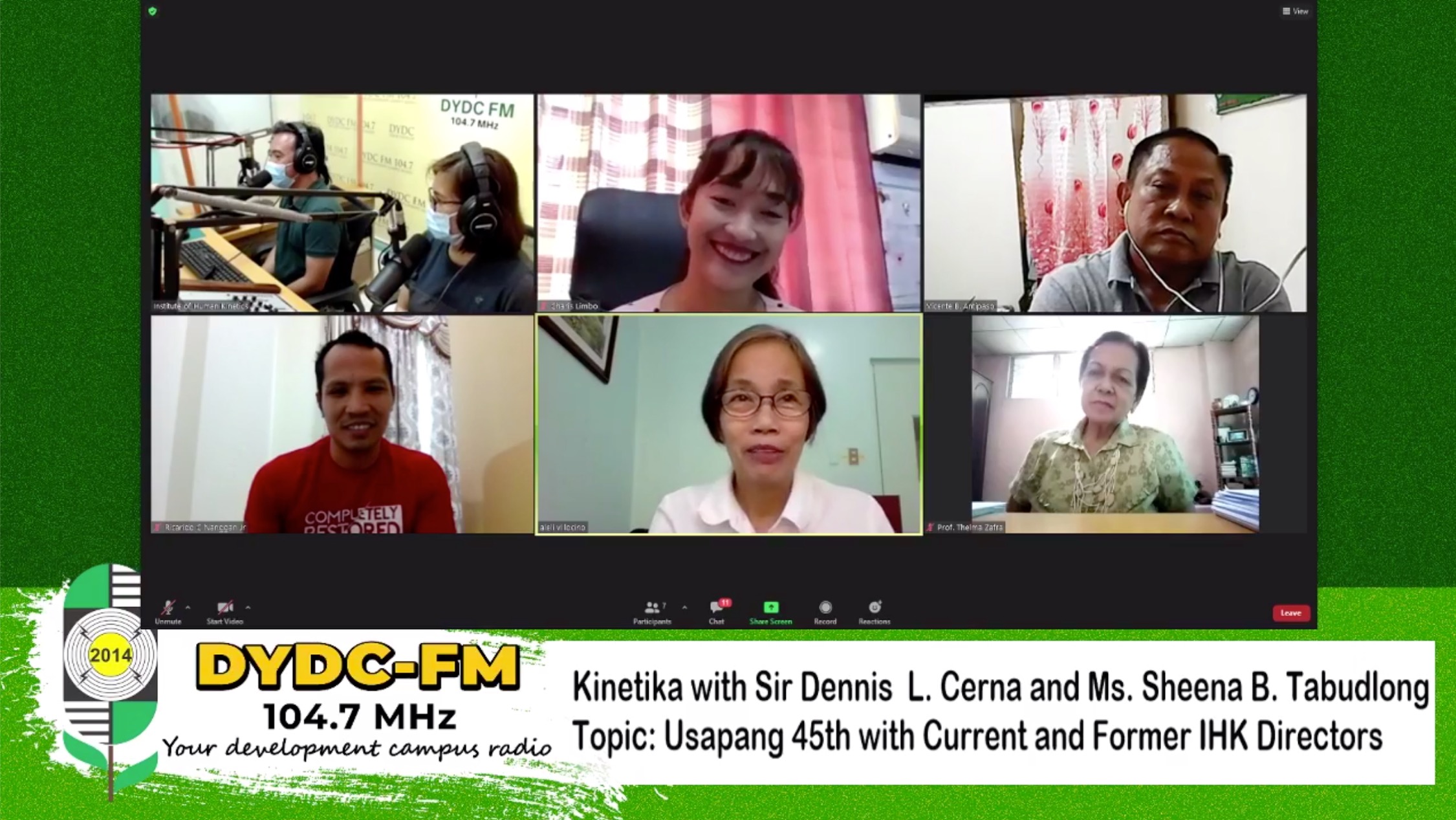 Aiming to be a Center of Excellence
Other directors shared their own dreams for IHK, too.
Dr. Limbo, current IHK Director, shared that she wanted the institute to apply for a Center of Excellence (COE) status of the Commission on Higher Education (CHED). She enumerated some steps towards achieving this goal.
"I hope for IHK to be able to produce board topnotchers of physical education and culture and arts education in the future. I also hope that we can expand the programs we offer here in the institute while strengthening our current faculty profile through graduate scholarships and research opportunities," Dr. Limbo concluded.
IHK lined up fun-filled and educational activities for the entire month of March. In fact earlier today, March 19, the institute spearheaded virtual varsity awards and alumni Kamustahan.
They will conclude their 45th-anniversary celebration with the 'Paligsahan sa IHK' event to be held on March 26, 2021.