LNU President Aguirre: #ProudViscan and a Normalista at heart
Details

Written by Ulderico B. Alviola and Aura Shaznay P. Tumulak

Published: 22 March 2021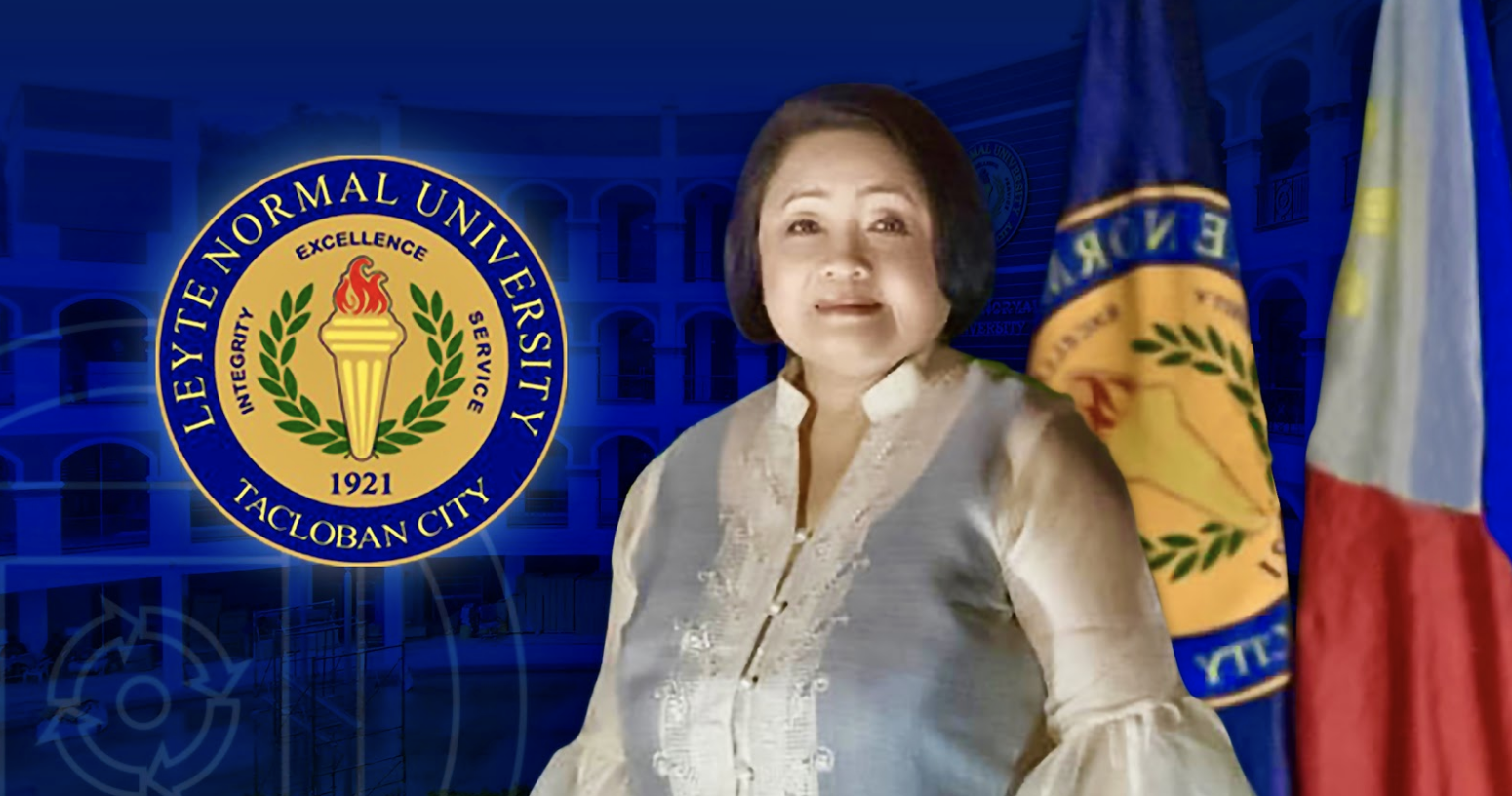 Even Viscans can be dual citizens.
Such is the case for the newly appointed State University President, Dr. Evelyn Bernal-Aguirre, who was first trained here at Visayas State University and was later sharpened, honed, and tested both as a faculty member and an academic administrator at the Leyte Normal University (LNU).
President Aguirre finished her Bachelor of Science degree in Agricultural Development Education major in Development Communication at the then Visayas State College of Agriculture (ViSCA) in 1980.
After she graduated, she taught at Cavite State University (CvSU) for five years, which initially honed and nurtured her love for teaching. She then returned to her home province in 1990 to devote the rest of her professional career to serve LNU.
The new LNU President obtained a Graduate Diploma of Arts in Media Studies from the Edith Cowan University based in Perth, Australia, and completed her Master of Science degree in Development Communication from the University of the Philippines Los Baños (UPLB).
While working at LNU, she also managed to finish her Doctor of Arts in Language Teaching degree to be vertically-articulated to some of the language teaching courses that she was handling.
Dr. Aguirre held different top management positions including Chairperson of the Department of Communication, Director of various offices namely Management Information System, Community Extension, External Affairs, and International Linkages, and Center for Teaching Excellence, Dean of the College of Management and Entrepreneurship, University and Board Secretary, and as Vice President for Academic Affairs and Services, for Administration and Finance, and for Research and Extension.
These experiences gave Dr. Aguirre an insider perspective of the university like no other candidate among the five equally distinguished academicians and LNU alumni who vied for the Presidency.
Coincidentally, Dr. Evelyn B. Aguirre is the wife of outgoing President of the Eastern Visayas State University (EVSU) Dr. Dominador O. Aguirre, Jr. who served LNU's neighboring university for two terms from 2013 to 2021.
Dr. Dominador O. Aguirre, Jr. was also the former President of the Philippine Association of State Universities and Colleges Regional Chapter 8 (PASUC-8) who recently turned this over to VSU President Edgardo E. Tulin (see full story here).
Good old ViSCA days
Dr. Aguirre revisited her college years in ViSCA as a development communication student and as a pioneering scholar of the Philippine Coconut Producers Federation, Incorporated, dubbed as COCOFED.
"ViSCA provided excellent and high-quality education in my field of expertise and even in general education courses. They developed me holistically and taught me to always settle for the best," the LNU president shared.
She was thankful that despite the lack of technology in the 1980s, ViSCA was still able to provide quality education to its students because of the presence of high-caliber professors who were trained overseas.
This kind of learning environment, according to her, encouraged healthy competition that built her formative years for her future professional growth.
While Dr. Aguirre credited her formative years to ViSCA, she attributes her current leadership achievements to LNU.
"For me, LNU is still the best teacher training university in Region 8. I have learned my utmost dedication, upscaled and upskilled my teaching competence at LNU and I'm proud and thankful to my predecessors because they have been excellent educators of my life," she said.
All of Dr. Aguirre's years of learning in ViSCA molded her to be a servant leader of LNU who values hard work, perseverance, commitment, and dedication to service. She brought with her not only technical knowledge but experience from being a Viscan and later on applied these at LNU.
Because of her extensive leadership experience, she has developed her own mantra that serves as the guiding compass in her work.
"Stay focused and always execute your job with passion," Dr. Aguirre shared.
Dr. Aguirre believes leaders do not only steer their domain but mold other leaders as well.
"It is important to connect with the people, tapping their potential so we can give them opportunities to grow with us. Being a leader is not only developing yourself but others as well, allowing them to grow with you under your guidance," she said.
The new LNU President expresses her willingness to work with VSU and other state universities and colleges for the continued growth and success of LNU in the future.
"There will always be better people than me and there will also be better organizations than LNU. I'm willing to connect with them so that LNU can also learn from them and grow with them," she concluded.
Aguirre as 7th Viscan to serve as SUC President
With her appointment as the 4th University President of LNU, Dr. Evelyn Bernal-Aguirre becomes the seventh Viscan to become a president of a state university, and the third woman from VSU to be one.
Currently, there are four Viscans serving as incumbent SUC Presidents: Dr. Edgardo E. Tulin of VSU, Dr. Prose Ivy G. Yepes of Southern Leyte State University (SLSU), Dr. Barceledes R. Estal of Surigao Del Sur State University (SDSSU), and now Dr. Aguirre of LNU.
The 3 other Viscans who served as President include former ViSCA President Dr. Samuel S. Go, former President of Capiz State University (CapSU) Dr. Editha L. Magallanes, and former VSU President Dr. Jose L. Bacusmo.
VSU and PASUC-8 President Edgardo E. Tulin expressed his delight on the installation of Dr. Aguirre as the 4th University President of LNU.
"Congratulations to Dr. Evelyn Bernal-Aguirre on your appointment as President of the Leyte Normal University (LNU). I'm personally happy to know that there are now seven Viscans who assumed the post of SUC President. As I always say, our graduates have always been our greatest products, and knowing how successful they are in their respective fields is a big testament to the kind of education we offer here in VSU. I wish LNU President Aguirre all the best and I'm excited to work with her in PASUC-8 to further strengthen tertiary education here in Eastern Visayas," Dr. Tulin said.
President Aguirre officially starts her appointment as LNU president today, March 22, 2021.