2 #ProudViscans share internship journey in Europe's veterinary hospital
Details

Written by Marianne C. Bayron

Published: 16 October 2023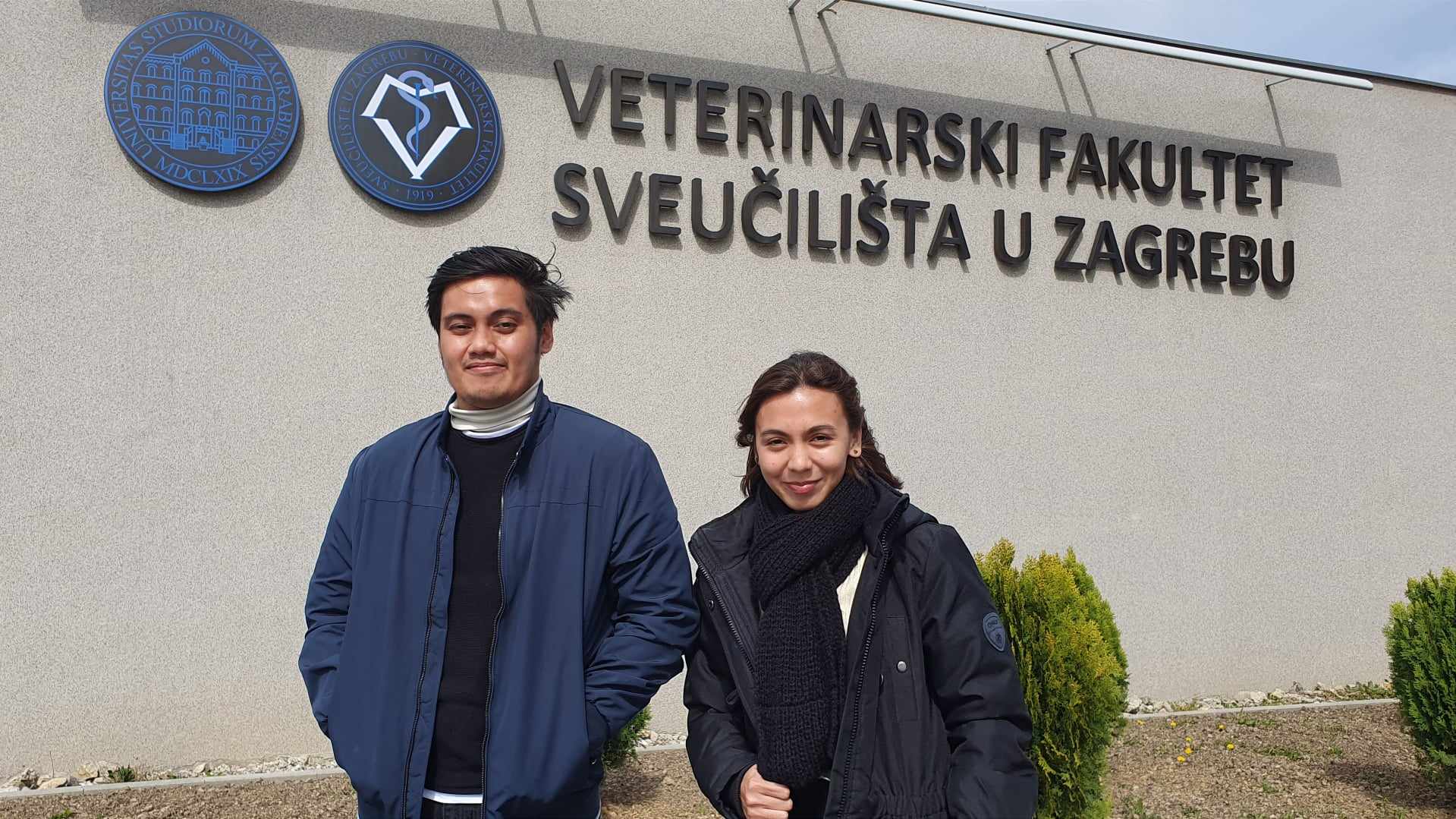 #ProudViscans Arven Jacob Salera and Dixie Grace Gelaga who are fresh graduates from the veterinary medicine program recalled their memorable experiences as exchange students in Croatia, Europe.
For three months, Salera and Gelaga were under profound training in the veterinary teaching hospital of the University of Zagreb (UniZg) where they were exposed to high-quality veterinary services with top-tier veterinary facilities and equipment that ran from March 13 until June 13, 2023.
Both of them were recipients of the Erasmus+ Higher Education Mobility Program that supported their training abroad.
Salera, who is now hired as a Laboratory/Medical Technician at the Diagnostic Laboratory in the College of Veterinary Medicine (CVM) of VSU shared how his student clinician journey in Europe was truly life-changing. He added that it was also his first time traveling to a far country and living there for several months.
"Nakatabang gyud to siya nako kay nakasabot ko how a clinic actually works, na kana gyud busy, na naay buhaton all the time. To be honest lang, sulod sa three months, naa man mi rotations every two weeks per department, I would say na akoa na learn sulod sa two weeks nga time for clinic mas daghan compare of what I've studied kay dghan man gud didto since it's a veterinary teaching hospital," Salera explained.
[It helped me understand how a clinic actually works like you've been busy all the time. To be honest, for just three long months, we already have rotations every two weeks per department [of the veterinary teaching hospital], I would say that, for those two weeks in the clinic, I've learned more things compared to what I've only studied.]
He continued that he gained additional knowledge because of the hands-on experience and the way the veterinarians at UniZg explained to them what they were working on in the veterinary teaching hospital.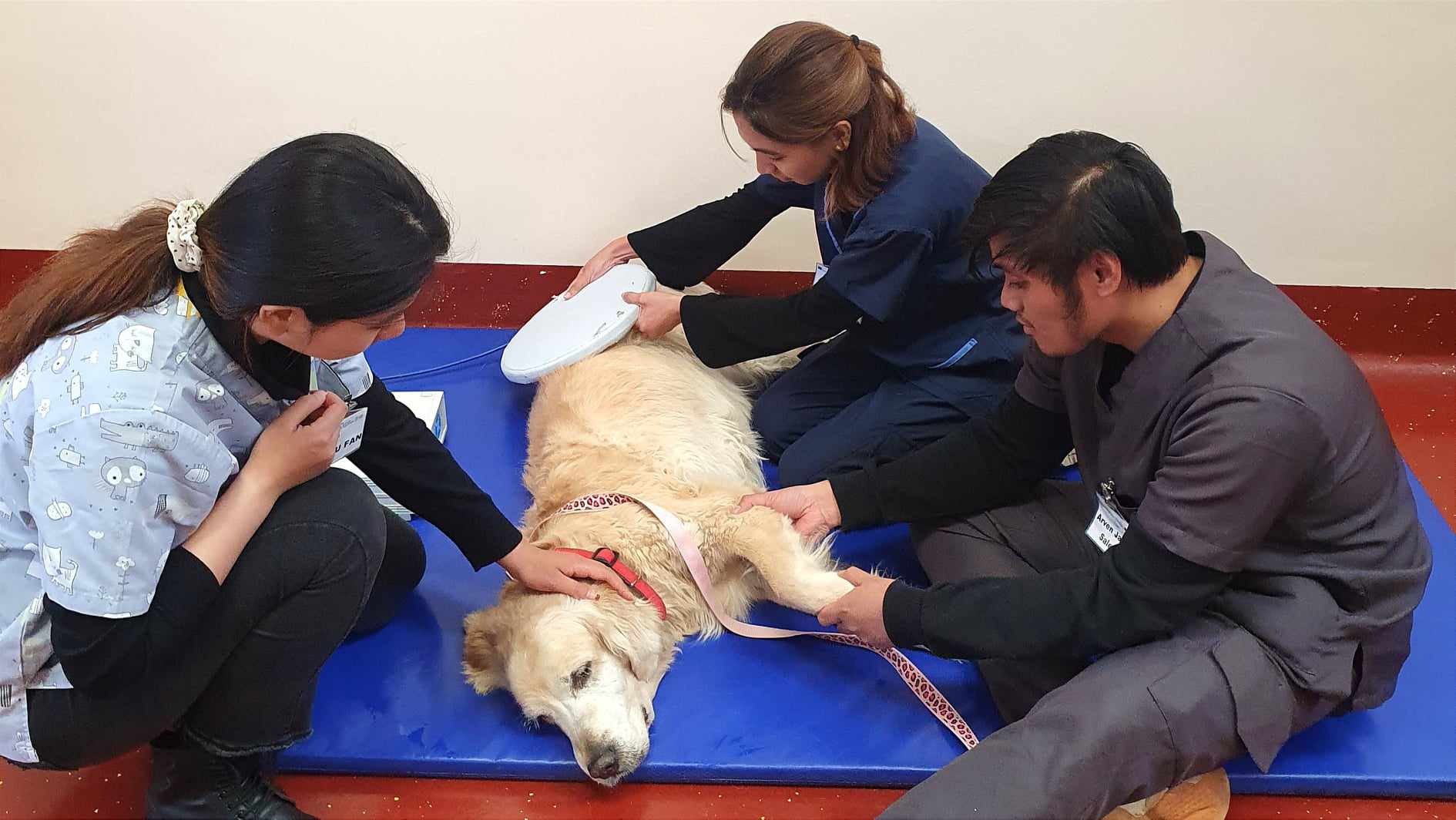 "The experience was good, I would say, tungod sa the number of clients we received there per day. At times maabot gyud siya mga 70 to 100 clients per day and if mu initiate gyud ka everyday mas ma train gyud ka because the cases they considered normal is rare diri sa Ph, if not rare. Usually, dili mu follow through ang mga clients diri for follow up tapos didto kay mu follow through gyud ang clients for treatment," the young laboratory technician revealed.
[The experience was good, I would say, because of the amount of clients we received there per day. At times, it could reach up to 70 to 100 clients. If you initiated to do something every day, you would be more trained because the cases they considered normal are only rare in the Philippines. Usually, the clients would go through follow-up for treatment unlike here in our country.]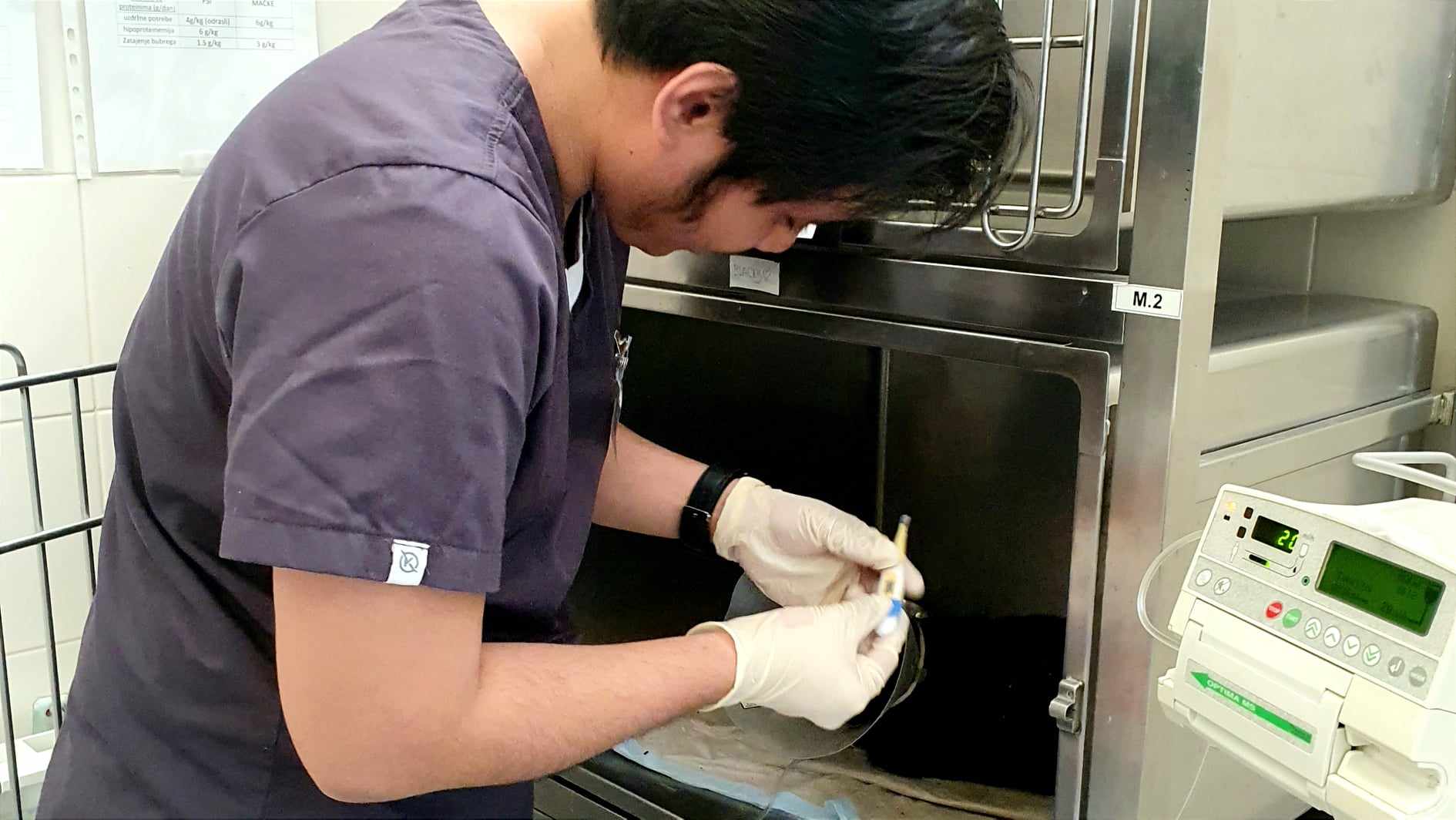 #ProudViscan Salera encourages fellow VetMed students to apply international training to enhance their knowledge and skills in veterinary services. For him, it was a learning experience that would build up a competent skill for veterinarians.
Meanwhile, Gelaga expressed that her experience as an exchange student was worthwhile and for her, it was the best training opportunity she had that allowed her to practice her degree on a global scale.
"It allows me to immerse myself in international standards, which will be very helpful as valuable inputs in realizing my goal to broaden my knowledge and skills of veterinary medicine and prepare myself for independent work with a competitive advantage in the field. It provided me with a fun-filled learning experience with fellow interns from other countries and staff in the Veterinary Teaching Hospital in UniZg, allowing me to work with them while learning about their cultures and behaviors that will help in developing long-lasting international partnerships, and promoting rewarding relationships while dealing with professional, educational, and scientific work in clinical practice and gaining new perspectives into our field," she said.
She added that she hoped that one day, VSU's veterinary teaching hospital would be able to acquire the same innovative practices and facilities as the UniZg to provide excellent veterinary educational training and services.
Gelaga highlighted that she was able to experience rotations in different departments such as surgery, reproduction, internal medicine, exotic and bird (wildlife clinic), physical therapy, infectious diseases, and radiology.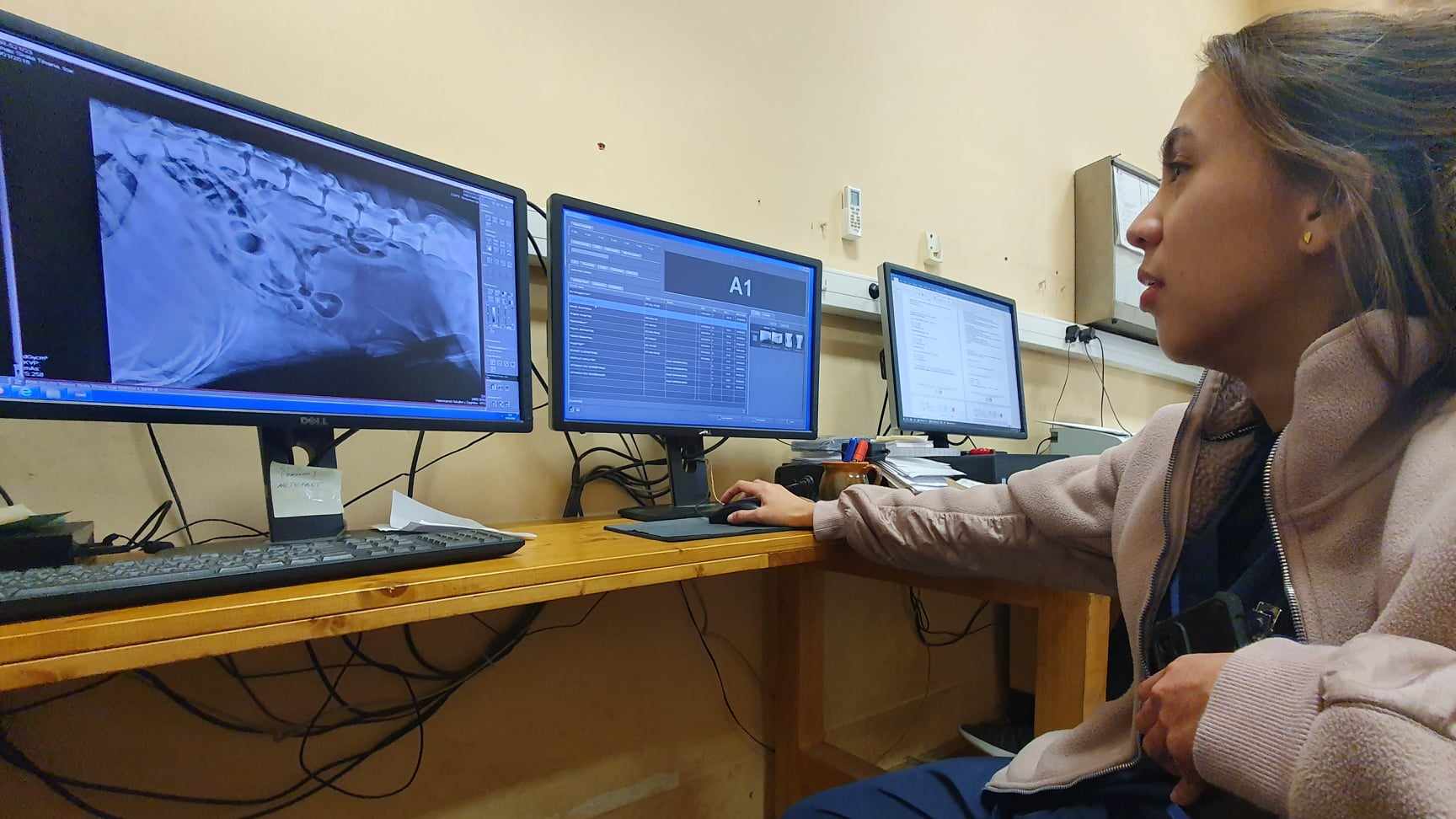 During her assignment to the internal medicine department, her job was to visit the confined patients in the Stationary Section or Animal Ward and provide them with the necessary round-the-clock care, treatment, and monitoring from their medical team.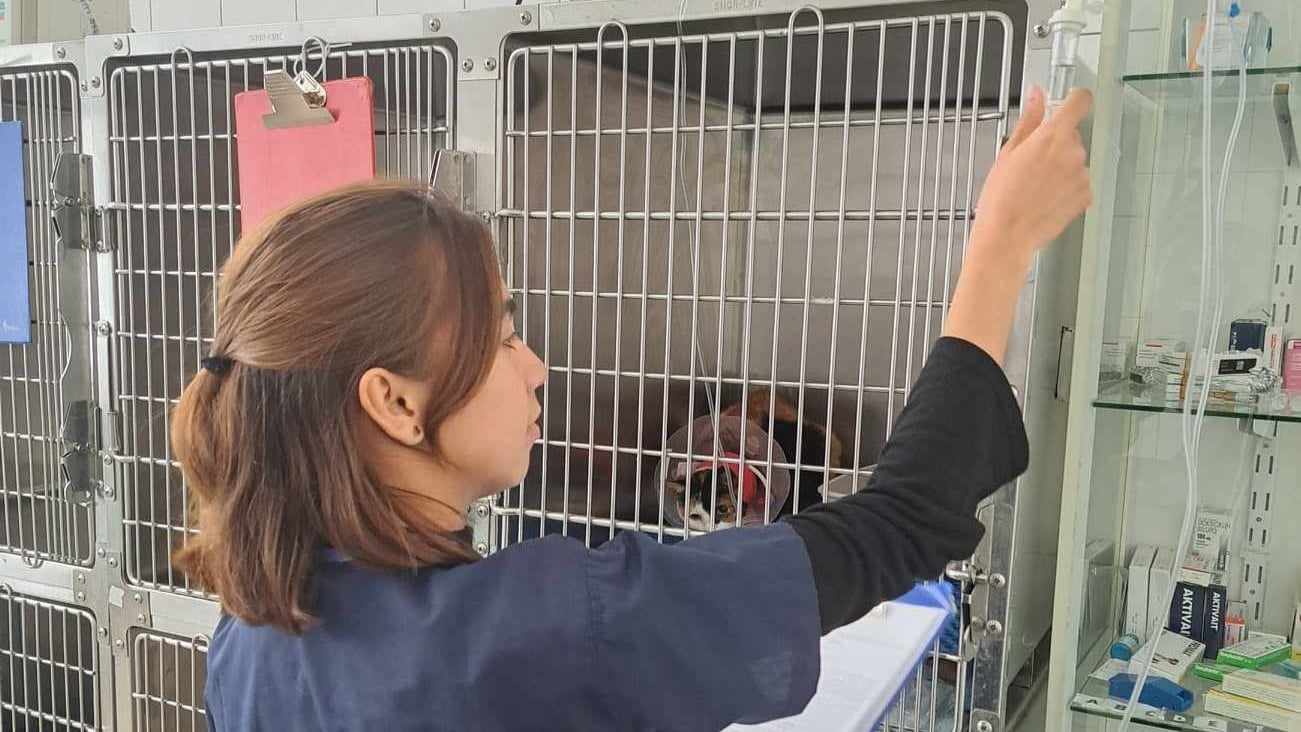 "This is where I assisted the doctors in administering the necessary medications to each patient while also monitoring their vital signs, the flow of the IV fluids, and their response to fluid therapy, which is usually guided by flow monitoring and helps to reduce hospital stays and postoperative complications for the patients," Gelaga stated in her narrative report.
After their graduation, Gelaga returned to her hometown in South Cebu and she is currently staying in Negros Oriental where his brother and family reside. She is now undertaking her self-review in preparation for the Veterinary Medicine Licensure Examination.
"I don't have a job right now yet, but there are lots of opportunities coming. Private small animal clinical practice offers a variety of professional opportunities, and the previous clinics in Leyte and Cebu, where I worked full-time while I was still studying at the time, asked that I return to the team and work with them. Some of my family and friends were approached by people they knew who worked for businesses in the public or private sectors and tried to get in touch with me about opportunities for employment in the pharmaceutical and nutrition industries, as well as from local governments looking for experts to help with food safety and public health."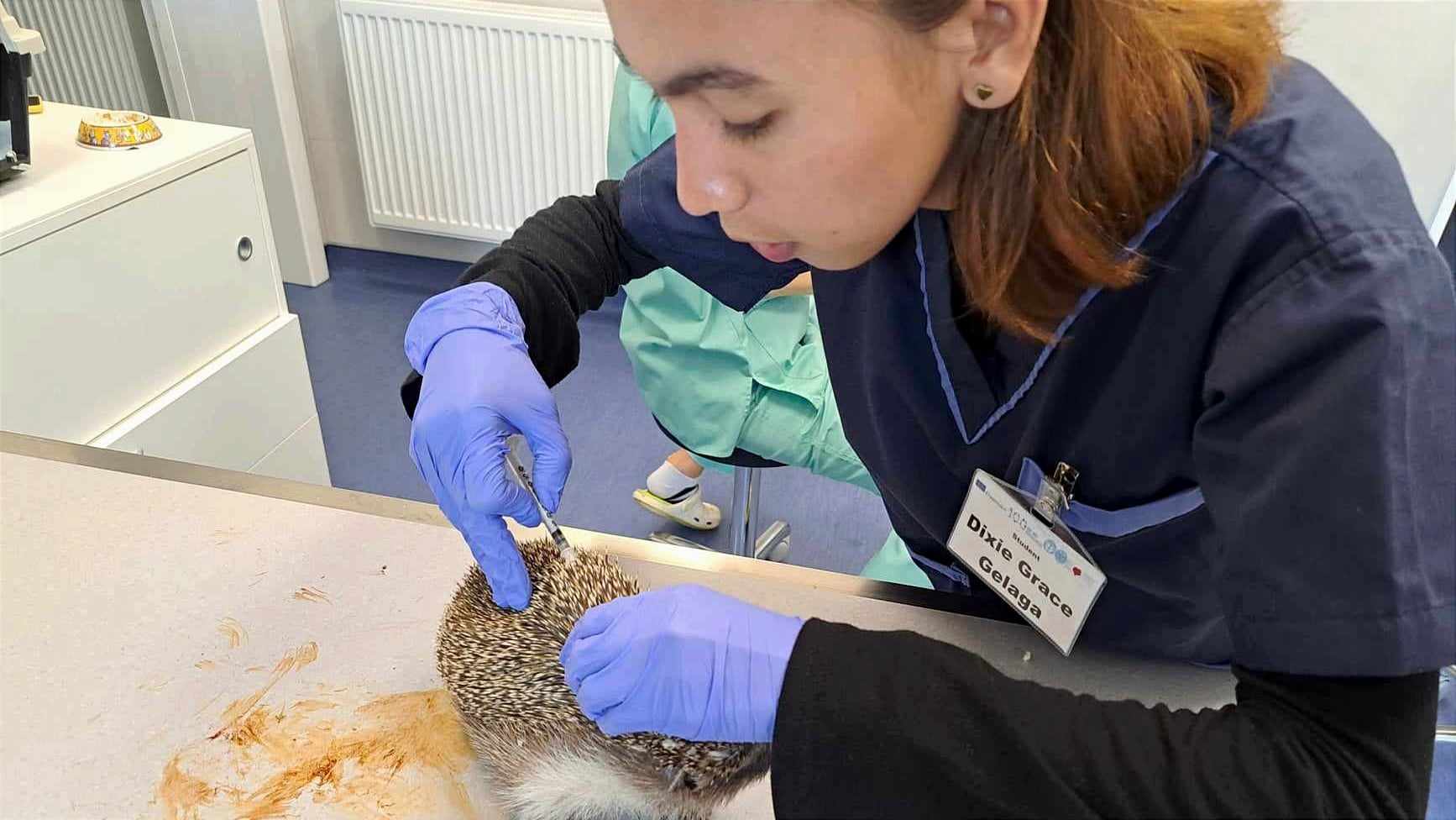 "I would like to express my gratitude to CVM-VSU for this wonderful opportunity. It was an honor for me to participate in their very first exchange program, Erasmus+, the first scholarship the EU granted for foreign students, at the University of Zagreb (UniZg) in Croatia. In fact, it gave me the opportunity to have my internship, which truly taught me how to effectively perform the tasks and responsibilities of a veterinary teaching hospital while also enhancing the knowledge, abilities, and skills I had already acquired from my prior exposure to the veterinary missions of CVM programs. Furthermore, everything made perfect sense as God set me up for these greater things to come, especially in light of the difficulties I faced during my time in college. I praised and glorified God for this unanticipated favor that definitely got me the best training opportunity and let me use my degree on a global scale. This opportunity truly caught us off guard. Having an international internship and completing a college degree with such peace and joy is inevitably a blessing," #ProudViscan Gelaga added.
Both Salera and Gelaga finished their six-year degree program just last August 3, 2023.