VSUIHS faculty, student-researcher bring home awards from DOST
Details

Written by Neil Bryan B. Fulache

Published: 30 November 2021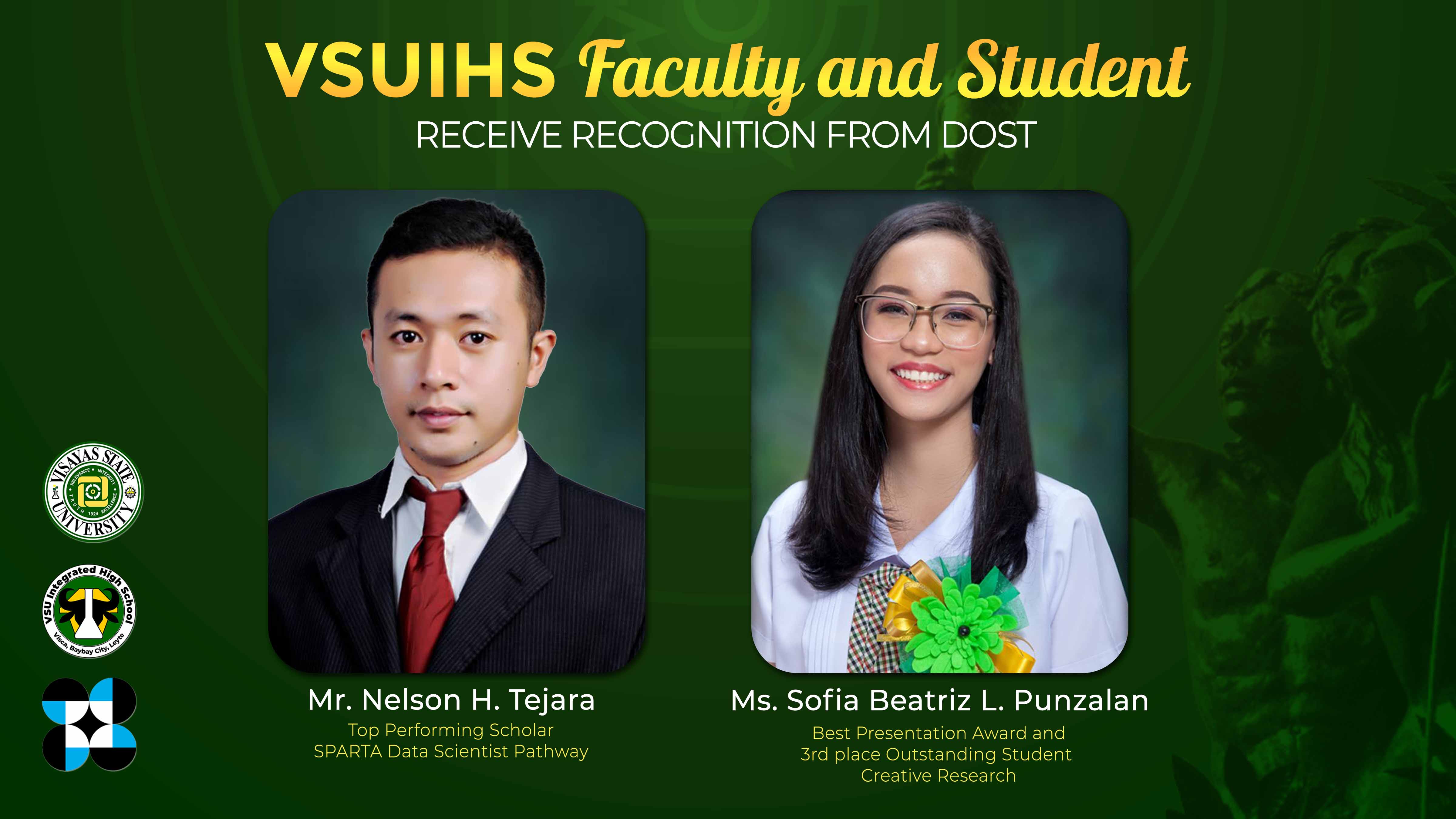 Ms. Sofia Beatriz L. Punzalan, a Grade 12-STEM student from the VSU Integrated High School (VSUIHS), landed the 3rd spot for the Outstanding Student Creative Research category in the recently concluded Regional Invention Contest and Exhibits (RICE).
Meanwhile, Mr. Nelson H. Tejara, a resident data analyst and instructor of VSUIHS, was named as one of the top performing scholars of an extensive training program on data science called the Smart Philippines through Data Analytics Research and Development Training and Adoption (SPARTA).
Both of these programs are some of the ongoing priority projects of the Department of Science and Technology (DOST) through its line agencies namely the Technology Application and Promotion Institute (TAPI), and the Philippine Council for Industry, Energy and Emerging Technology (PCIEERD).
These DOST programs simultaneously culminated with their virtual awarding ceremonies held on November 12, 2021 via Facebook live.
A young scientist in the making
The outstanding SHS student who brought home the 3rd spot in RICE is clearly a budding scientist in the making.
Despite not getting the top prize, Ms. Punzalan's research on "Factors Affecting the Quality and Usability of Microbial Paper" was adjudged as the Best Presentation in the student research category that came with a Php15,000.00 cash prize.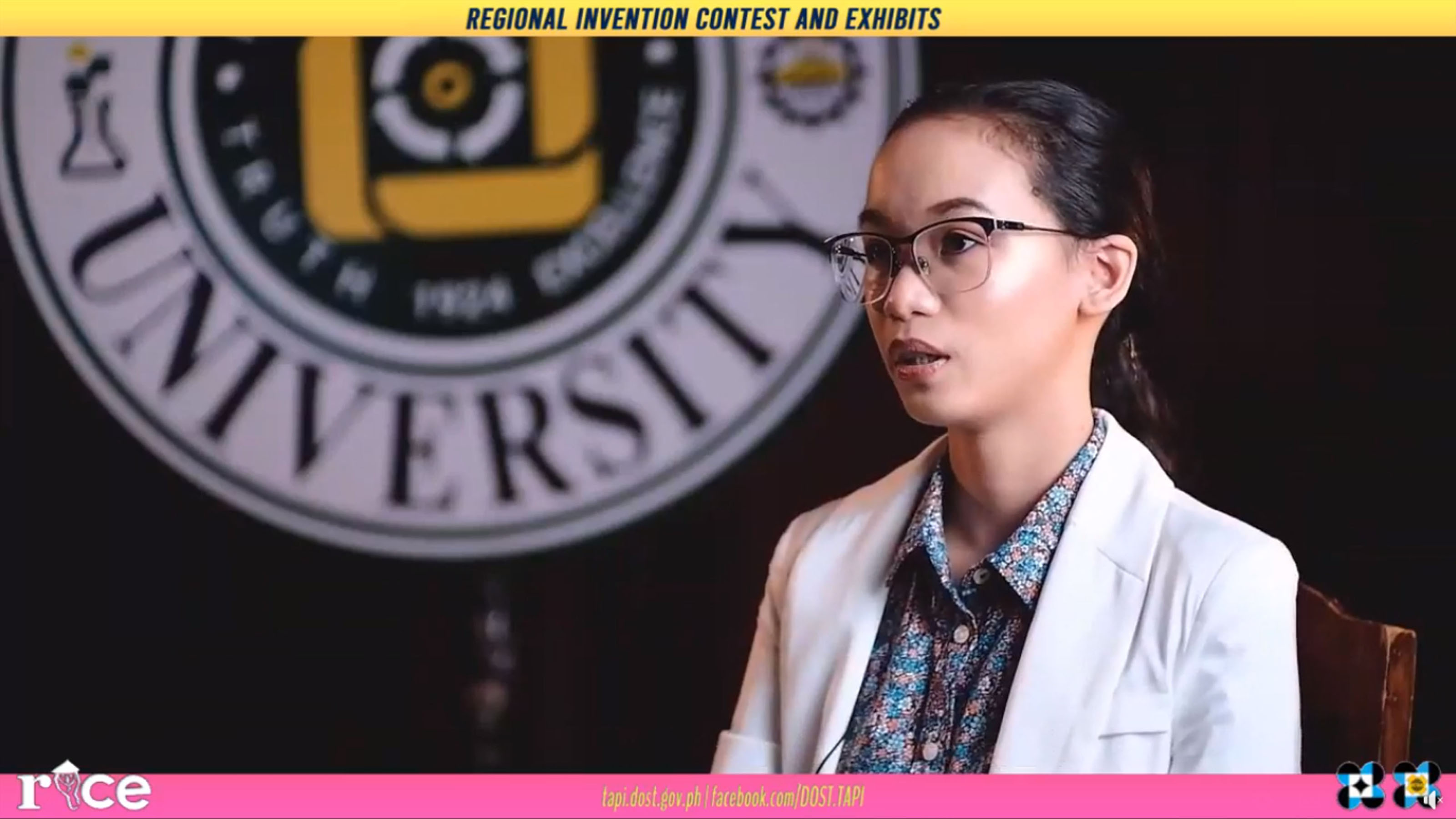 Also, her overall placement in the Outstanding Student Creative Research category qualifies her as finalist for the "Sibol Award" where she bagged another Php5,000.00 cash prize from DOST-TAPI.
Ms. Punzalan is determined to pursue scientific research projects that will allow her to nurture her skills in the field of science and technology. She intends to take up biotechnology here in VSU upon the completion of her senior high school so that she can continue the amazing work she started related to microbial paper.
Microbial paper is Ms. Punzalan's innovative solution to the cutting of trees used mainly for paper production. In this research, she evaluated the viability of microbial paper for various purposes.
You can know more about her research by watching this video clip here:
DOST - TAPI RICE 2021 - Microbial Paper by Sofia Beatriz Punzalan (Best Presentation)
Data science to catalyze knowledge economy
As part of the select scholars of the SPARTA30K, a project that envisions to train 30,000 data analytics practitioners in the Philippines until 2022, Mr. Tejara was recognized as one of the top performing scholars for the data scientist pathway.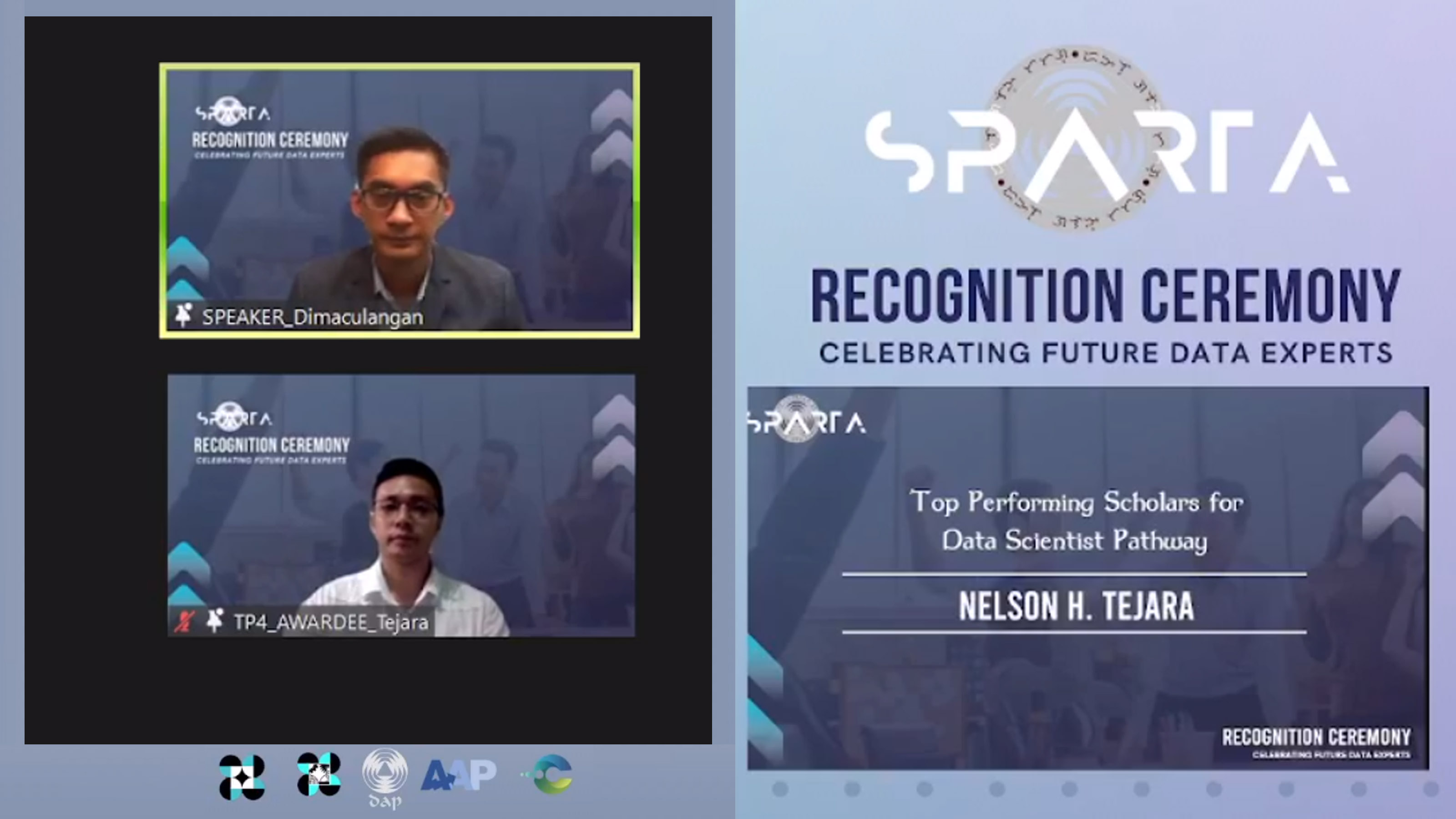 This initiative of DOST aims to establish necessary online education, research and development mechanisms including needed infrastructure that will capacitate future data analysts who will provide guidance to various industries in developing smart governance practices.
Project SPARTA is currently being implemented in partnership with the Development Academy of the Philippines (DAP), the Analytics Association of the Philippines (AAP), and Coursebank.
DOST's Philippine Council for Industry, Energy, and Emerging Technology Research and Development (PCIEERD) is the central planning and implementation agency for programs, policies, and plans related to data science and data analytics in the country.
College of Education (CoED) Dean, Dr. Bayron S. Barredo, expressed his warm congratulations to the awardees from VSUIHS. He then challenged the current management of VSU's laboratory school to continue inspiring high school students to pursue more research outputs that will promote young people's greater interest in science and technology.