VSU Guardpost to get a major facelift very soon
Details

Written by Margraf Von Jean G. Eslopor

Published: 25 November 2021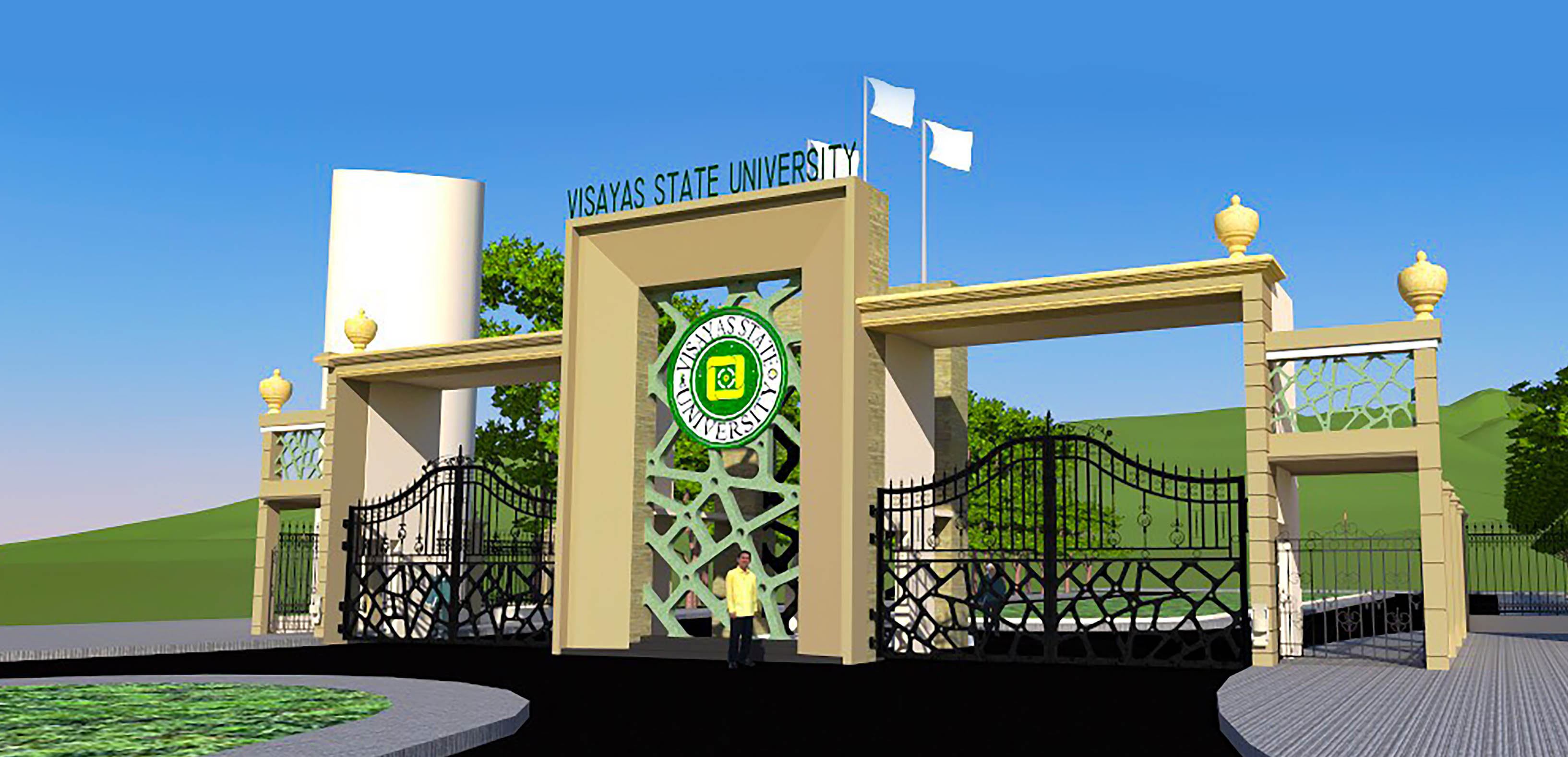 Perspective photo of VSU Guardpost 2 going to the Upper Campus.
A new facade will soon welcome visitors of the VSU flagship campus in Baybay City, Leyte.
This new infrastructure is part of a 16 million pesos upgrade that includes a similar design for VSU Guarpost 1 with provision of new fences for the lower campus perimeter.
Designed by Architect Elvin A. Cabañero of the VSU Planning Office, this new facade employs the concept of organic architecture that took three months to conceptualize.
VSU President Edgardo E. Tulin realized the idea of reconstructing the entrance and fences to provide a new appearance to the Main Campus as part of the preparations for the centennial year of the university.
Tacloban-based R. S. Reyna Construction was the winning contractor to implement this project that began early this month with target completion in April 2022.
The new VSU Guardpost will feature four gates, two for vehicular entrance and two for pedestrian access. The centerpiece structure will hold the VSU seal while the topmost portion will bear the full university name.
Archt. Cabañero also emphasized that the delicate design of the centerpiece was inspired from a plant cell. He describes this as an organic cut-out pattern which will be made out from fiber plastic.
He also said that the overall design of the new facade was inspired by other ASEAN university entrances, which often have an imposing grand look.
"Our goal is to attract people's attention passing through the highway. We want them to think that everytime they see our entrance, they'll know that this school is VSU," Archt. Cabañero said.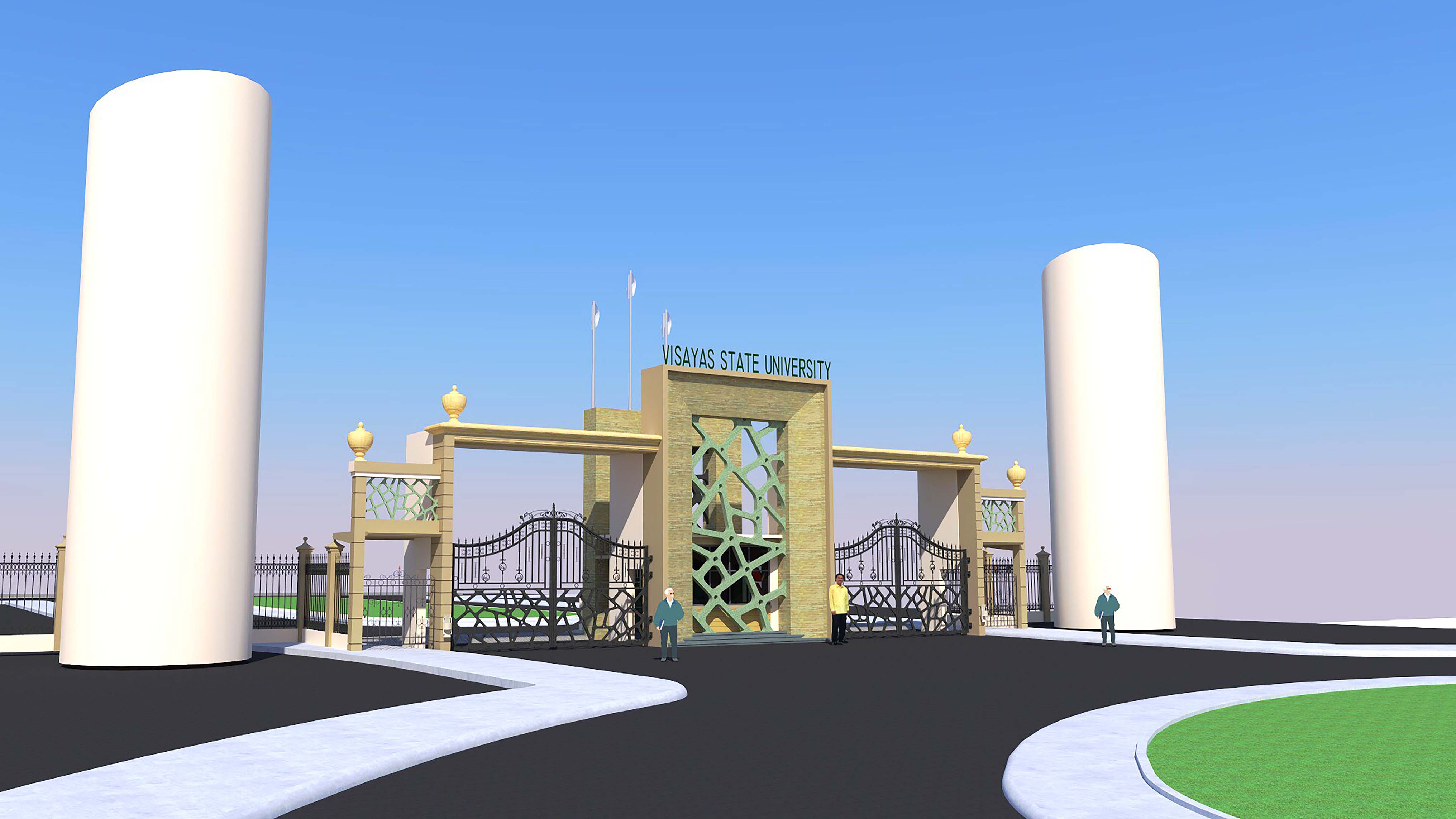 Another perspective view of the new VSU Guarpost as conceptualized by Archt. Cabañero.
But aside from its aesthetic purposes, the new facade and fences were mainly constructed to improve the safety and security of the Main Campus.
Engr. Phloem D. Galupo of VSU Physical Plant Office (PPO) explained that the road widening project that expanded the highway traversing VSU led to the removal of the old perimeter fence that secured the lower campus.
The development of the new VSU Guardpost will soon include automated doors and sensors in the pedestrian access points as part of new security measures that will be implemented by the university.