PHOTO ESSAY: Expanded VSU gym 65% done
Details

Written by Aura Shaznay Tumulak

Published: 18 March 2021
VSU President Edgardo E. Tulin (left) inspects the ongoing completion of the VSU Gymnatorium together with Physical Plant Director Engr. Mario Lilio P. Valenzona (middle) and UIMC Head Mr. Ulderico B. Alviola (right).
Visayas State University's General Services Division (GSD) reports that the expanded "gymnatorium" (gymnasium + auditorium) is on track to completion before the end of April 2021.
According to Engr. Mario Lilio P. Valenzona, Director of VSU's Physical Plant, the gym is currently 65% complete with remaining works focused on flooring and the construction of bigger bleachers that can accommodate twice as many spectators as before.
Dr. Fernando A. Bernardo, former President of the then Visayas State College of Agriculture (ViSCA), coined the word 'Gymnatorium' after he combined the words gymnasium and auditorium. Finished in 1985, it was one of the last buildings that he built during his presidency.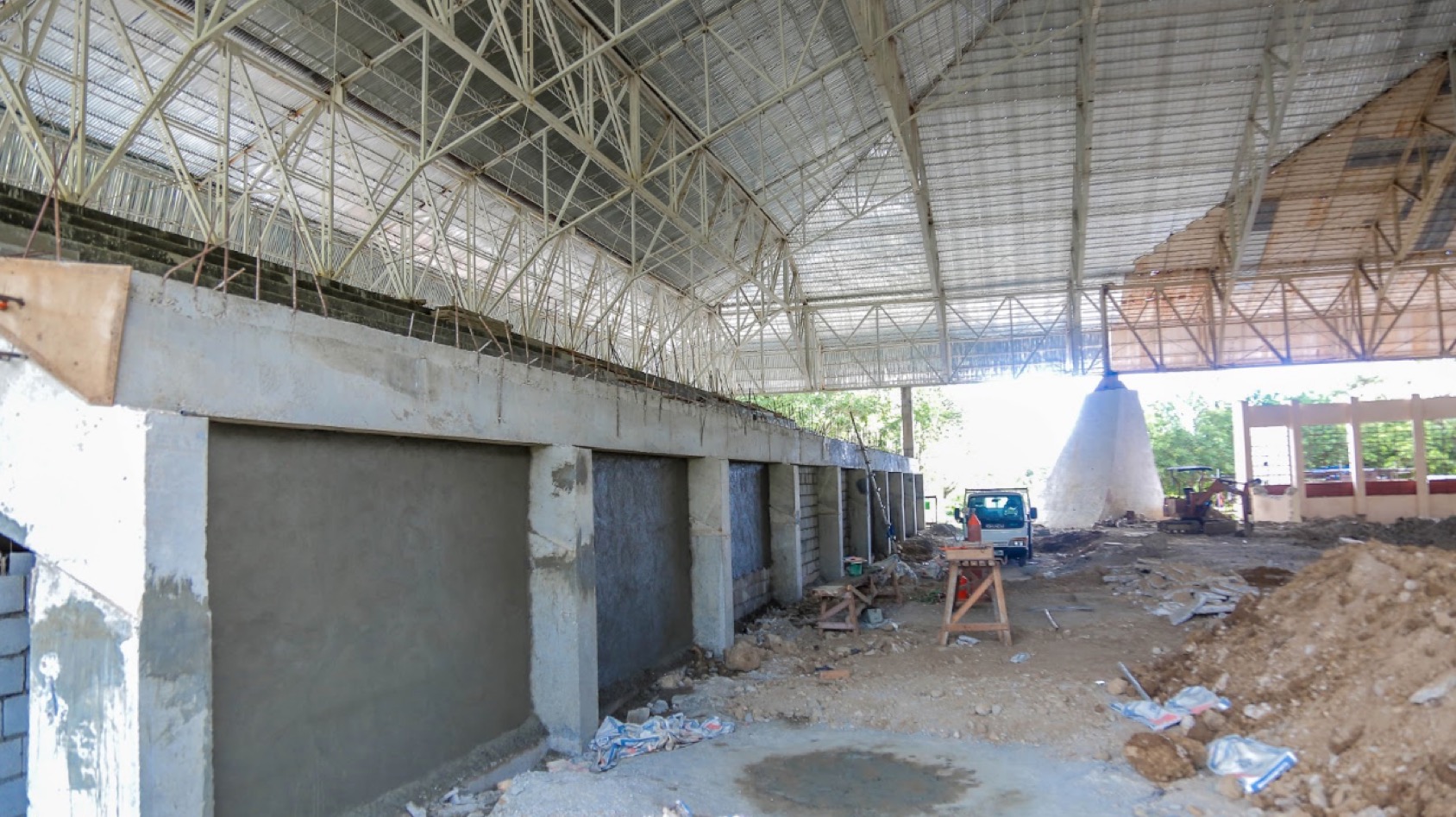 With the new bleachers, the gym is expected to double its seating capacity.
This is a fitting name to this structure to reflect its multipurpose function for different types of events including various sporting activities, cultural presentations, and other big gatherings held inside the VSU Main Campus.
The expanded Gymnatorium was part of the priority projects of VSU President Edgardo E. Tulin after he noticed that the old structure can no longer accommodate the increasing number of students on the main campus.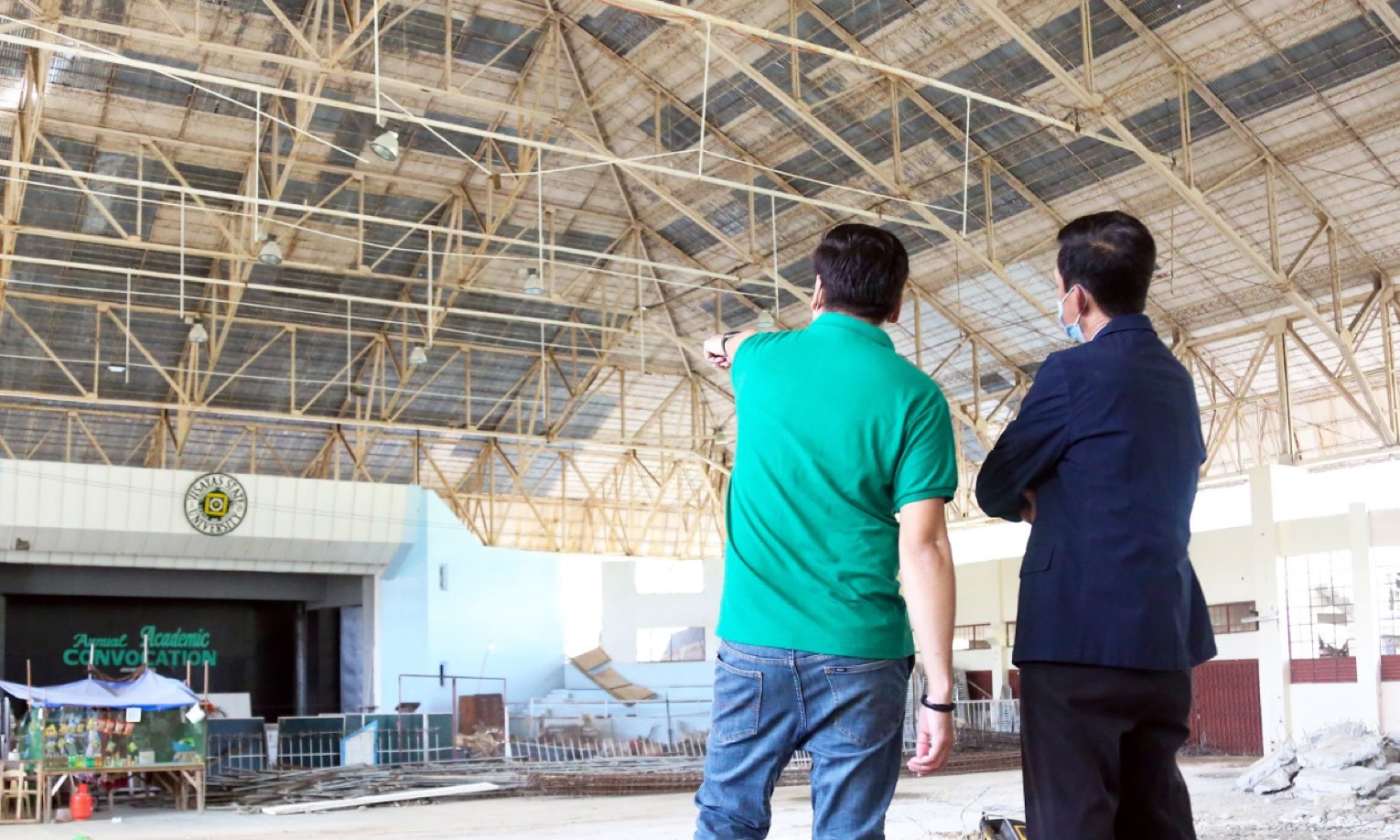 University Integrated Media Center head Mr. Ulderico B. Alviola gestures at the gym stage to explain to President Tulin how LED walls can be installed.
"If this gets completed, the Gymnatorium will double its capacity and will allow us to gather more people in one location. After completing the flooring and the bleachers, we will soon install permanent LED walls inside the Gymnatorium including a permanent state-of-the-art sound system," Dr. Tulin said.
The VSU administration allotted 10 million pesos to set up a LED wall, install soundproofing, and provide a modern sound system for this building.
The Gymnatorium is considered one of the largest multifunction halls of a state university or college here in Eastern Visayas.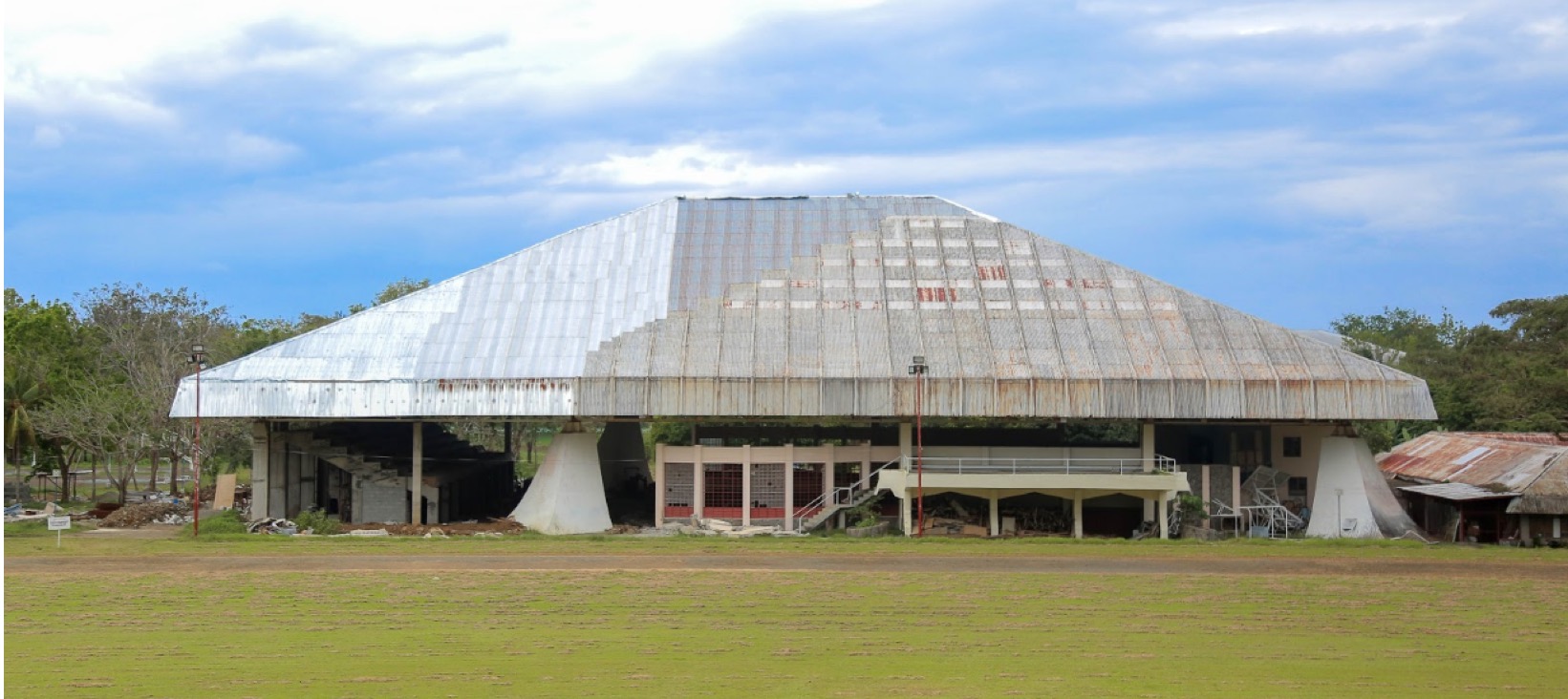 The additional space added to the VSU Gymnatorium is almost close to half of its original size.