VSU produces first batch of senior high school grads
Details

Written by Kim Kenneth Roca

Published: 31 May 2018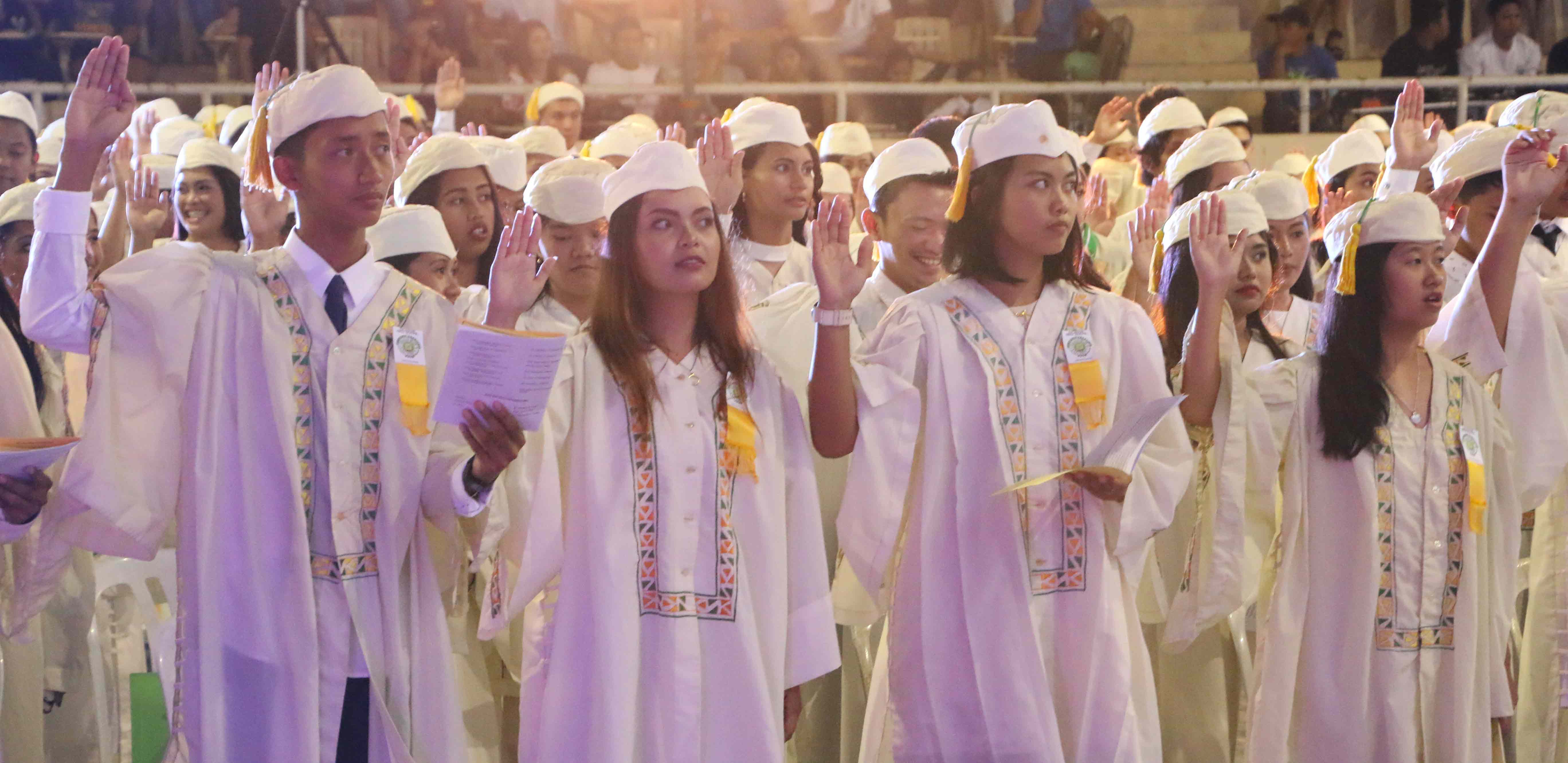 A total of 236 senior high school graduates have successfully received their diplomas during the 1st Visayas State University Senior High School (VSUSHS) Commencement Exercises held at the VSU Gymnatorium on May 30, 2018.
The university's first graduating batch of VSUSHS program marched the stage wearing the distinct-looking 'togarong', a portmanteau of 'toga' and 'barong'. It is a barong tagalog-inspired toga made from pineapple fabric which was first worn by ViSCA graduates in the 80's and 90's.
Emmanuel Jerome O. Zafico, from the Accountancy, Business and Management (ABM) strand, heads VSUSHS Class of 2018 with a grade point average of 96.24%. In his valedictory address, he commended the people behind his success. He also paid tribute to his classmate, Jia Bornias, who recently passed away due to an illness.
"Though she did not make it to see this day, still she was able to leave me something to ponder on…I was able to reflect on her dedication in pursuing her dreams and be able to graduate. Thank you, Jia. You have further reinforced my resolve to make good in my studies and appreciate the opportunities that God has given me in this learning institution; to value my education and to give my best in pursuit of this," told Zafico.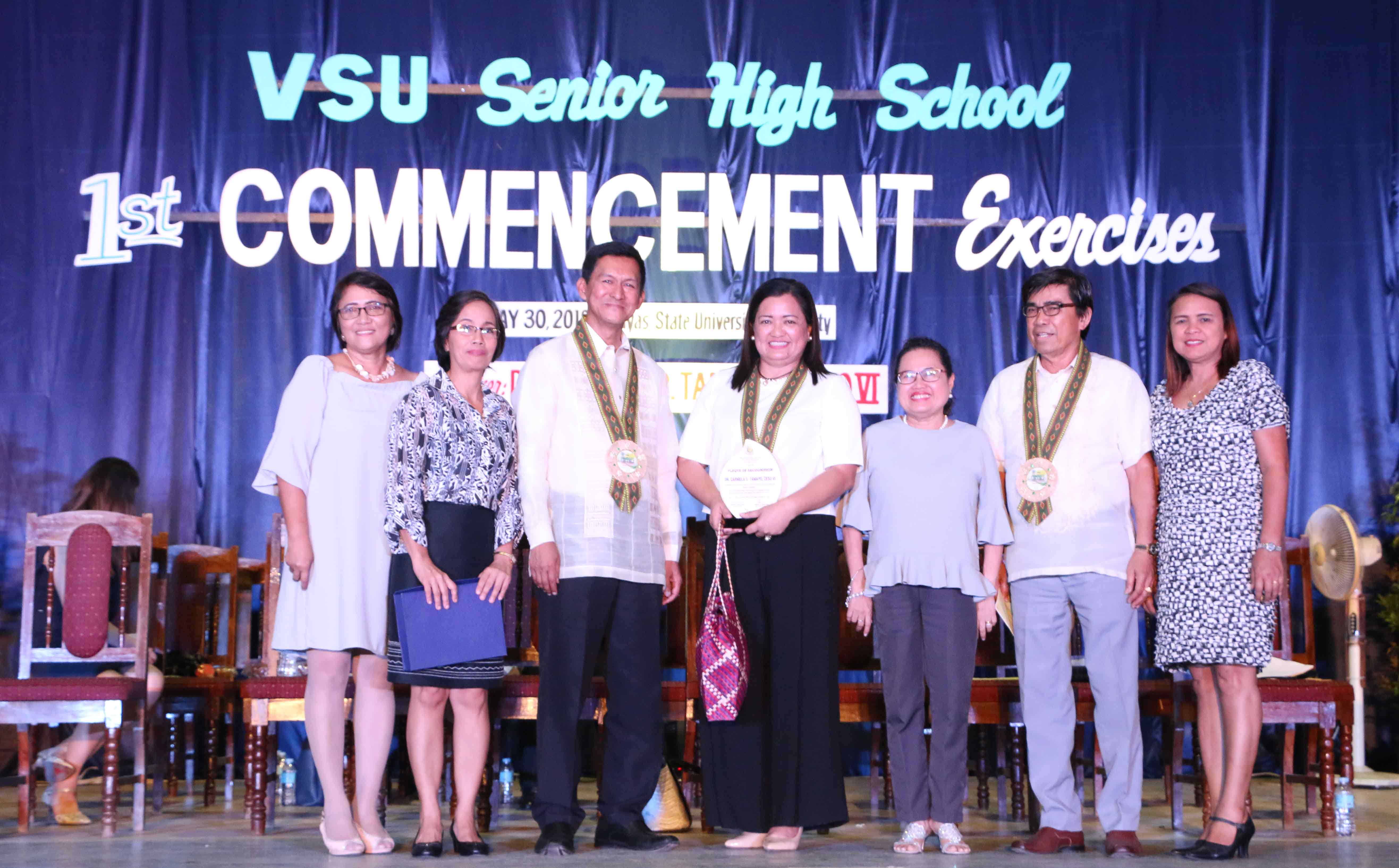 Dr. Carmela Tamayo, CESO VI, Baybay City Schools Division Superintendent, graced the event as the commencement speaker. She encouraged the graduates to be proud for they are a part of such historic event.
"Today, May 30, 2018, the graduation of the first batch of the Visayas State University senior high school students specializing in ABM, STEM, HUMMS, and TVL tracks under the K to 12 curriculum happened. Whether we like it or not, you belong to first graduates of the senior high school program and being the first will make you a part of the history. Take pride for you are a part of the biggest curricular reform in the history of the Philippine education," said the superintendent.
The academic honors and special awardees from the different tracks were also recognized during the event.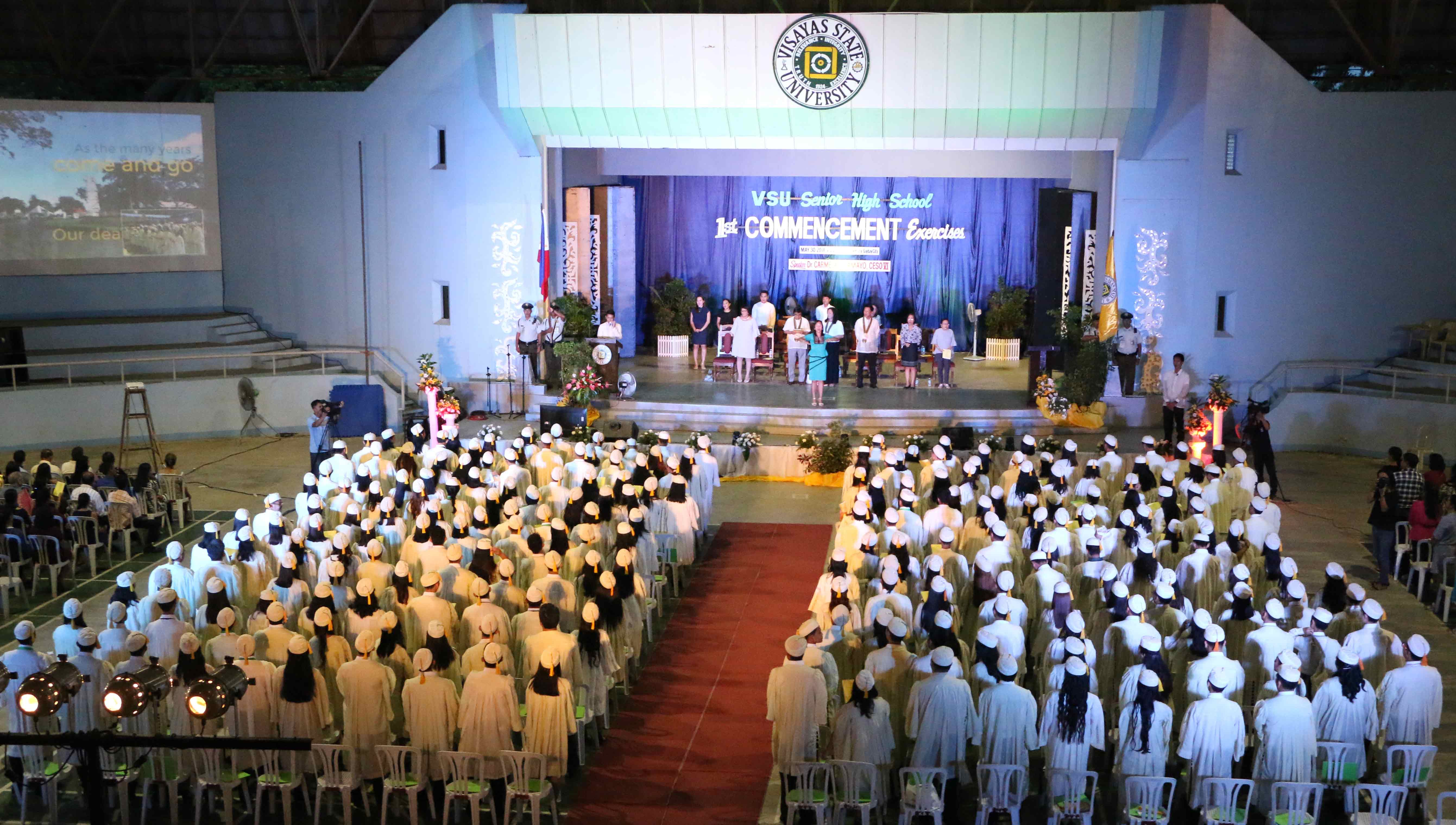 From the total number of graduates, the Science, Technology, Engineering, and Math (STEM) track had the biggest number with 92 students; 57 graduates from Technical, Vocational, and Livelihood (TVL); 52 from the Humanities and Social Sciences (HumSS); and 35 graduates from the Accountancy, Business, and Management (ABM) track.
In VSU's structure, the Senior High School, currently headed by Dr. Rizalina Truya as Principal, is under the College of Education, headed by Dr. Aleli Villocino as Dean.