VSU celebrates September 2018 as Dev't Policy Research Month
Details

Written by Merry Jean Caparas

Published: 05 September 2018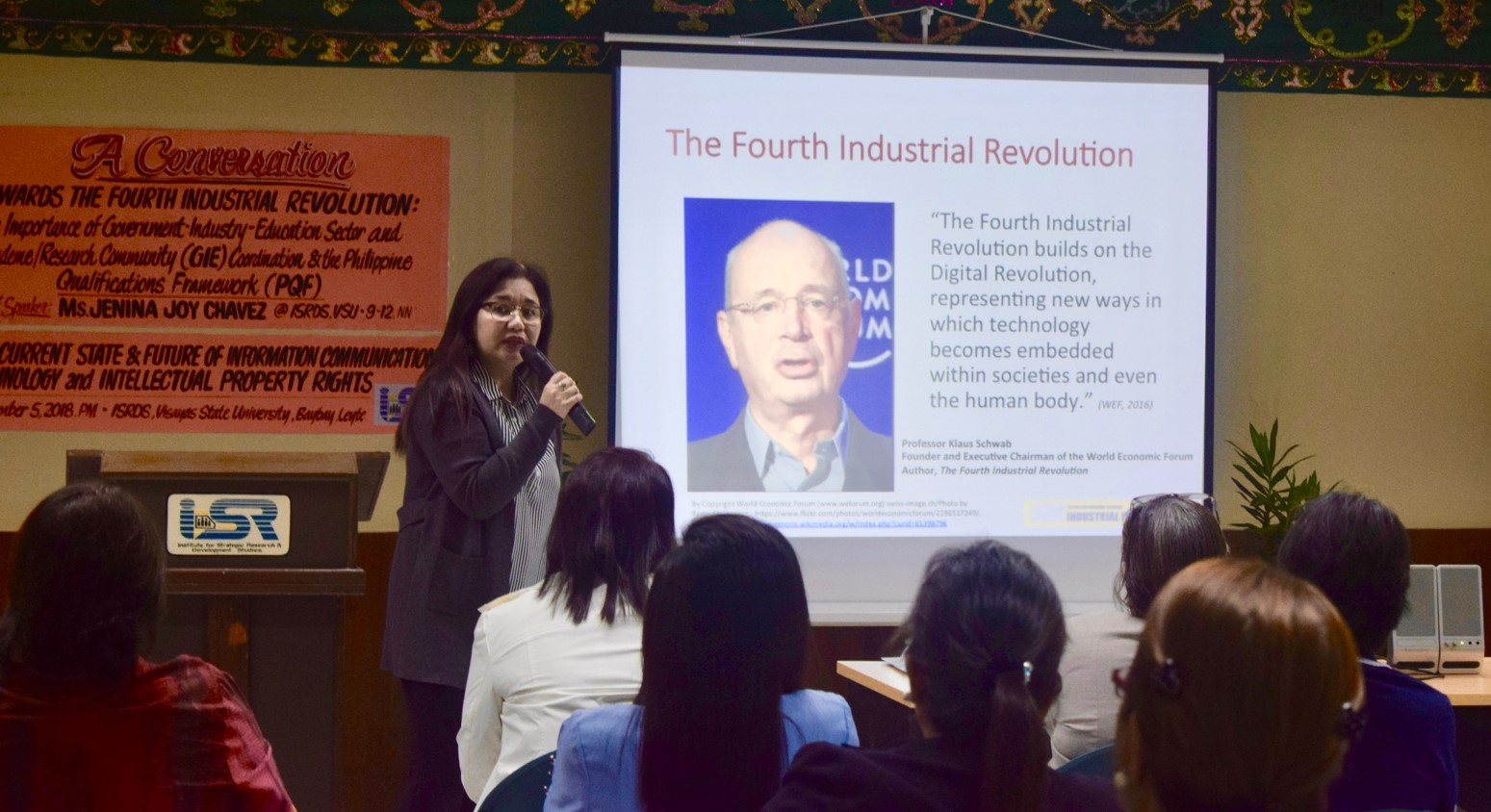 Editor's Note: This article is a press release from the Institute for Strategic Research and Development Studies of VSU.
The Visayas State University, through the Institute for Strategic Research and Development Studies (ISRDS), participated in the nationwide celebration of the 16th Development Policy Research Month (DPRM) in September 2018.
Anchored on the theme, "Harnessing the Fourth Industrial Revolution: Creating Our Future Today," ISRDS organized a one-day forum which focused on the importance of government-industry-education sector and academe/research community (GIE) coordination, and the Philippine Qualification Framework (PQF) in the fourth industrial revolution.
Ms. Jenina Joy Chavez, Coordinator of the Action for Economic Reforms, facilitated the discussion. Ms. Chavez contextualized the world's industrial journey from the 18th century to the present— from the emergence of mechanization, advanced transportation, mass production, digitalization and the rise of cyber-physical systems also known as the fourth industrial revolution.
Chavez emphasized the challenges and implications of the fourth industrial revolution to education, governance, economic and human resource development. She added that even with the digital revolution, there is still a need for institutionalized action-interaction policies.
"Intersectional collaboration and coordination are very important," Chavez said.
Another major highlight of the conversation is the challenge in the preparation of the students to compete with the evolving technology in the global labor force. The Philippine Qualification Framework (PQF) is important in this respect. It is a mechanism in strengthening the institutionalization of Philippine policies to embrace the present and prepare for the future.
Ms. Chavez and the participants pointed out the needs on the enhancement of PQF to suit local and regional needs especially in the crafting of the implementing rules and regulations. These acknowledged the coordination of government-industry-education sector and academe/research community in the identification of priority sector.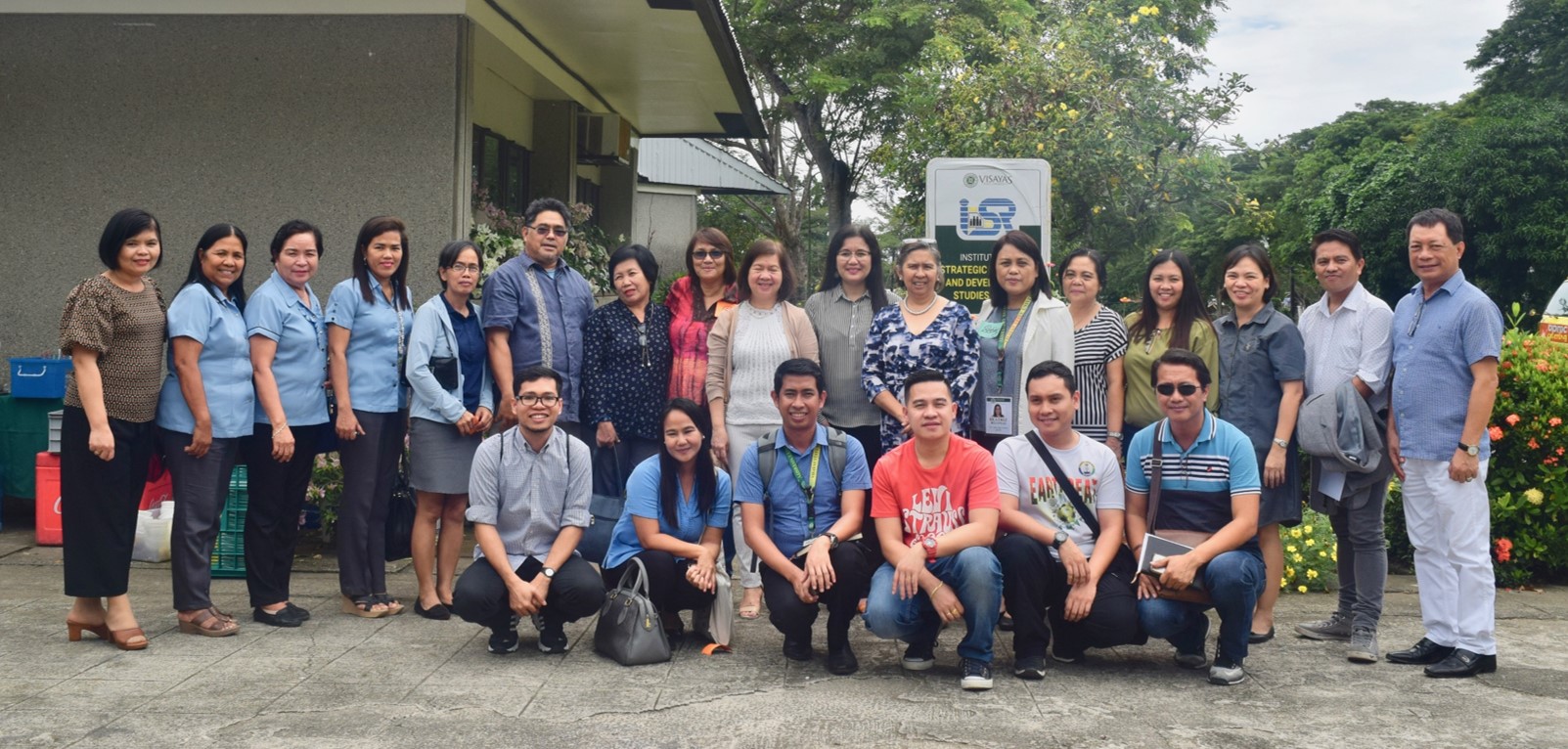 "The design and implementation of education, quality assurance, mapping of skills needed, monitoring and evaluation, the recognition and acceptance of competencies from non-formal education and life-long learning are also equally important," Chavez added.
The discussion ended with an important note on an increased representation of the economic and industry sector in research and development, employment generation, agriculture, and agribusiness.
The forum was held at the ISRDS Training Room, September 5. Participants include concerned offices in VSU—the Office of Vice President for Instruction, VSU Department of Education and the Senior High School. Other institutions such as the Eastern Visayas State University (EVSU), and regional offices of DepEd and TESDA also joined the discussion.
The Development Policy Research Month celebration is annually held during September as mandated by Proclamation No. 247, issued by Malacañang in 2002. The Proclamation underscores the "need for promoting, enhancing, instilling, and drawing awareness and appreciation of the importance and necessity of policy research" in development planning and policymaking.