VSU college programs undergo reg'l CHED quality evaluation
Details

Written by Isabelle Amora

Published: 09 July 2018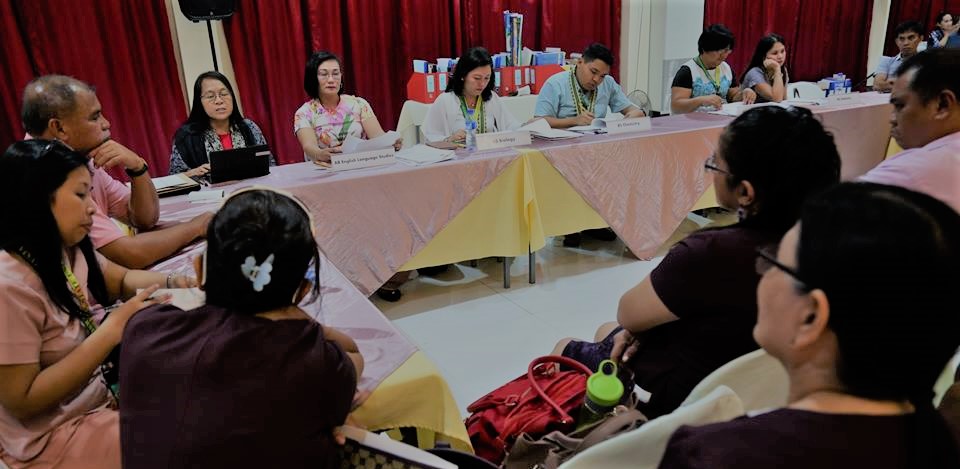 Nineteen undergraduate degree programs of the Visayas State University were subjected to an evaluation by the Regional Quality Assessment Team (RQAT) under the Commission on Higher Education - Regional Office 8 (CHEDRO8).
RQAT examines the compliance of each degree program to CHED's minimum requirements. Aside from the curriculum, the team assessed other aspects of programs such as administration, faculty, library, laboratory and equipment, instructional facilities, and even student support. The ultimate goal is to assess whether the curriculum is ready for implementation.
VSU President Edgardo E. Tulin puts high confidence on VSU's undergraduate programs under evaluation.
"I am confident that we are ready to implement these programs. We hope that [RQAT] will help our programs to become more competitive," Dr. Tulin said.
The director of VSU's Quality Assurance Center (QAC) Dr. Editha G. Cagasan concurs, saying that even before offering these programs, they have been through rigorous evaluation in several levels including department, college and university curriculum committees, and then the Board of Regents (BOR).
"In fact, these curricula are already approved by the university academic council and then by the BOR," Cagasan added.
Below is the list of the said programs under assessment, with their respective program assessors: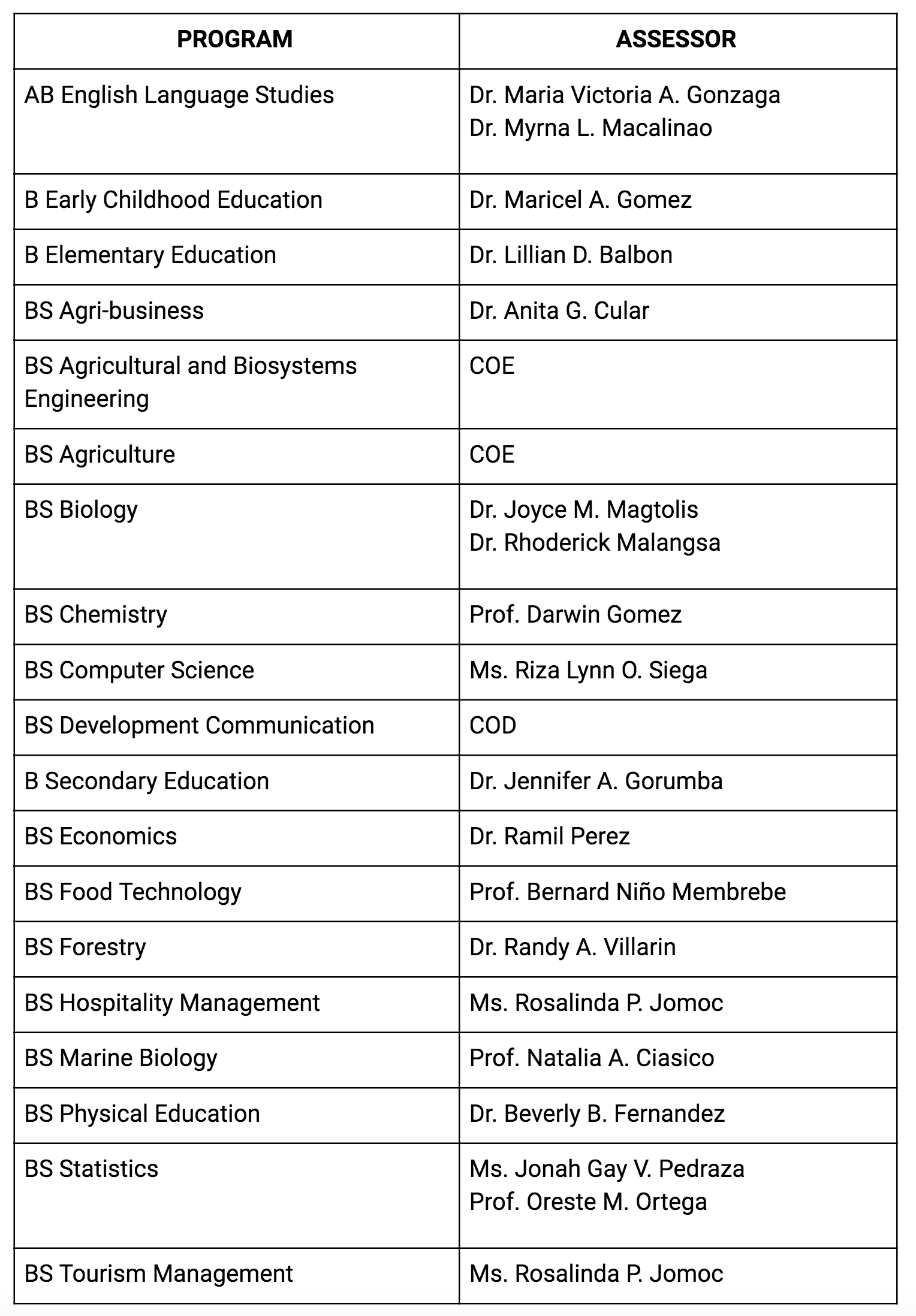 The programs BS Agricultural and Biosystems Engineering and BS Agriculture, belonging to colleges that are both CHED-recognized Centers of Excellence (COE), and BS Development Communication, under a Center of Development (COD) department, were evaluated by the CHED education supervisors namely, Ms. Catherine O. Iglesias, Mr. Erwin M. Lanante, and Ms. Maria Mylah M. Javier.
Following the evaluation of documents, the evaluating team conducted an ocular inspection on the program facilities such as laboratories and equipment, instructional facilities, and library.
Generally, VSU received positive feedback from the team of evaluators, as announced by Ms. Javier during the exit conference on July 10. The head evaluator even encouraged VSU to apply for COE and COD for its other programs.
Vice President for Instruction Beatriz S. Belonias assured the assessment team that VSU will soon fully address the concerns raised during the inspection, especially for the university to ensure that all of its faculty are master's degree holders.
Dr. Belonias explained that many of VSU's faculty are on study leave as of this time. She added that VSU is confident that this will soon be realized because of several national, and even international scholarships offered to VSU faculty.
In fact, some are already returning, ready for the academic year 2018-2019, she added.
"VSU has the highest number of CHED K+12 scholars [135] in the country. Even fresh graduates are offered scholarships," the vice president said.
Finally, Dr. Belonias expressed her heartfelt gratitude to the RQAT and to the faculty and staff of VSU for putting in a lot of effort on this evaluation.
The two-day assessment ran from July 9 to 10, 2018.