AACCUP team leader lauds VSU
Details

Written by ELTBestil

Published: 02 April 2017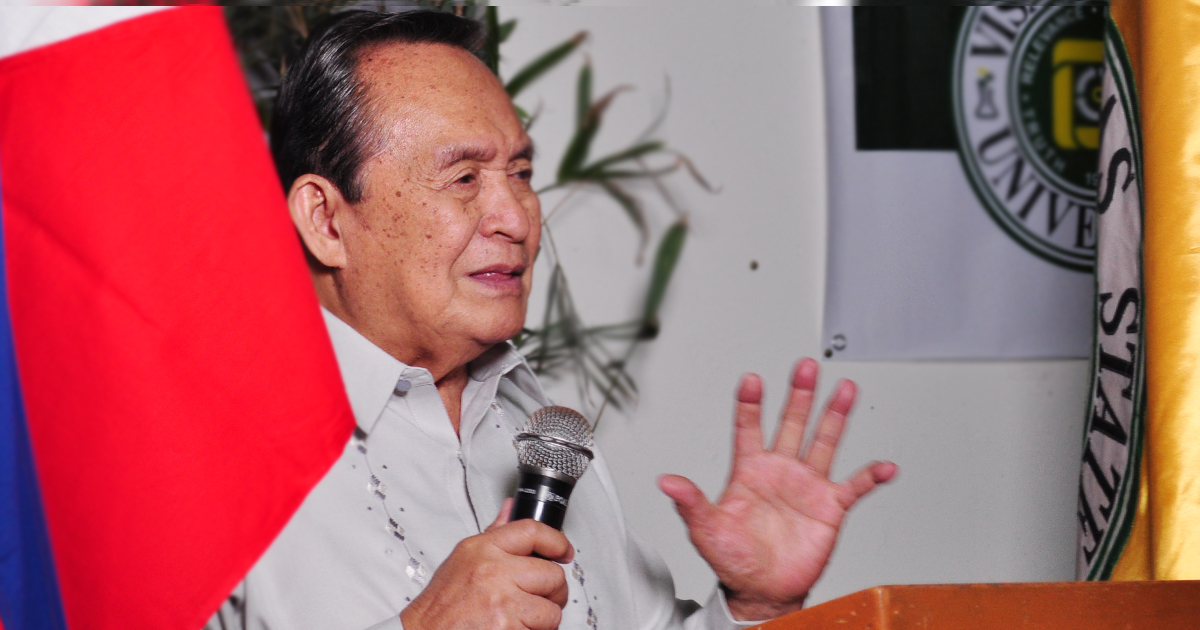 Dr. Manuel Corpus, team leader of the accreditors from the Accrediting Agency for Chartered Colleges and Universities in the Philippines, Inc. (AACCUP), left VSU with words of congratulations, during the Exit Conference of the second-round institutional accreditation, April 1.
After summing up the findings from the week-long evaluation, Dr. Corpus recounted VSU's strengths in governance, and research and extension efforts.
The AACCUP Executive Director also shared his admiration for VSU's current administration, remarking on VSU President Dr. Edgardo Tulin's "humility and brilliance."
Based on his initial impressions, Dr. Corpus declared that VSU's rating will attain a Level II status at the very least. He said, VSU will either retain its Level II status earned during the first-round institutional accreditation in 2010 or reach a higher level.
Meanwhile, other accreditors also shared their insights about other areas in VSU's institutional functions.
Dr. Danilo Hilario, lead accreditor for infrastructure and learning resources, expressed his awe about the changes in the campus from his first visit at VSU in 2010.
"I was excited to come back to VSU and immediately came to find out how it has changed. I am surprised at how VSU has recovered from the [super typhoon] in 2013," said Dr. Hilario in Filipino. VSU has remained to be a "well-manicured institution" if not better, Dr. Hilario added.
The Dean and Professor of Bulacan State University quipped that this year he gave a "much higher rating" for VSU in terms of infrastructure and learning resources.
Dr. Marcela Caluscosin, retired Professor IV from Don Mariano Marcos Memorial State University, also shared the same sentiments about the VSU campus. After visiting VSU four times, Dr. Caluscosin said she still wants to come back to VSU.
Interview with stakeholders and interaction with the VSU key officials are among Dr. Caluscosin's favorite parts in the week-long accreditation process.
VSU faculty and staff and the AACCUP accreditors during the Exit Conference and Closing Ceremonies of the second-round institutional accreditation.
The lead accreditor for teaching, learning, and evaluation said AACCUP looks into the mechanisms for setting up of standards, monitoring and evaluation, and strengthening the curricular programs. Information and Communication Technology resource is also among the criteria that AACCUP evaluates.
The week-long institutional accreditation commenced on March 27. The results of the accreditation will be sent to VSU after the AACCUP board's deliberation and approval.