VSU Pres positive about getting high AACCUP rating
Details

Written by ELTBestil

Published: 23 October 2016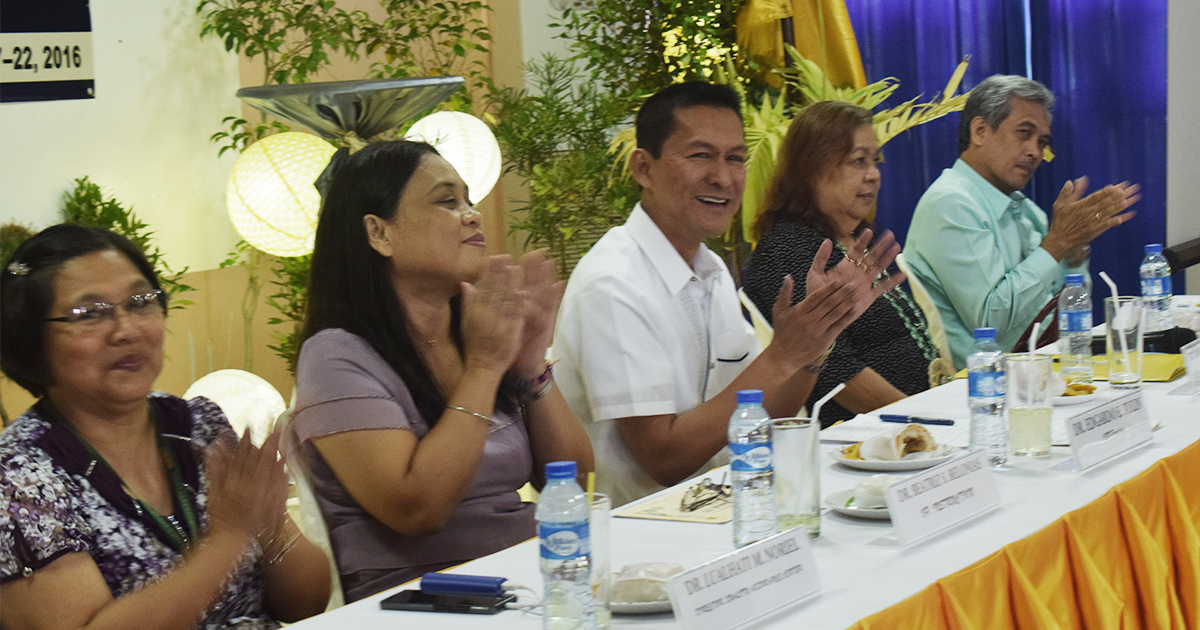 Given the feedback on eight of VSU's academic programs, VSU President Dr. Edgardo Tulin said he is positive that the university will pass the evaluation by the Accrediting Agency of Chartered Colleges and Universities of the Philippines (AACCUP).
As he positively accepted the accreditors' recommendations, Dr. Tulin called dibs on passing the Level III Phase I accreditation to the delight of the accreditors, during the exit conference of the week-long AACCUP accreditation, October 22.
Eight undergraduate programs in Agricultural Engineering, Biology, Chemistry, Computer Science, Development Communication, Food Technology, Forestry, and Veterinary Medicine underwent Level III Phase I evaluation.
AACCUP accreditors led by Dr. Marcela Caluscosin were impressed by the strategic location of VSU, and the availability of health services and accommodations in its campus. Laboratories for instruction, especially those of the Department of Development Communication and the Department of Food Science and Technology, also received commendation from the accreditors.
Impressed by the research and academic activities and growing enrolment rate in some programs, the AACCUP accreditors recommended investing in infrastructure that will provide more spaces for new and improved laboratories and classrooms. Investing in laboratory facilities was also suggested.
AACCUP is a member of the Asia-Pacific Quality Network. More information about AACCUP can be found in their website, www.aaccupqa.org.ph.