VSU Alumna bags 'Inspiring Filipina Entrepreneur' award
Details

Written by Kim Kenneth Roca

Published: 31 March 2017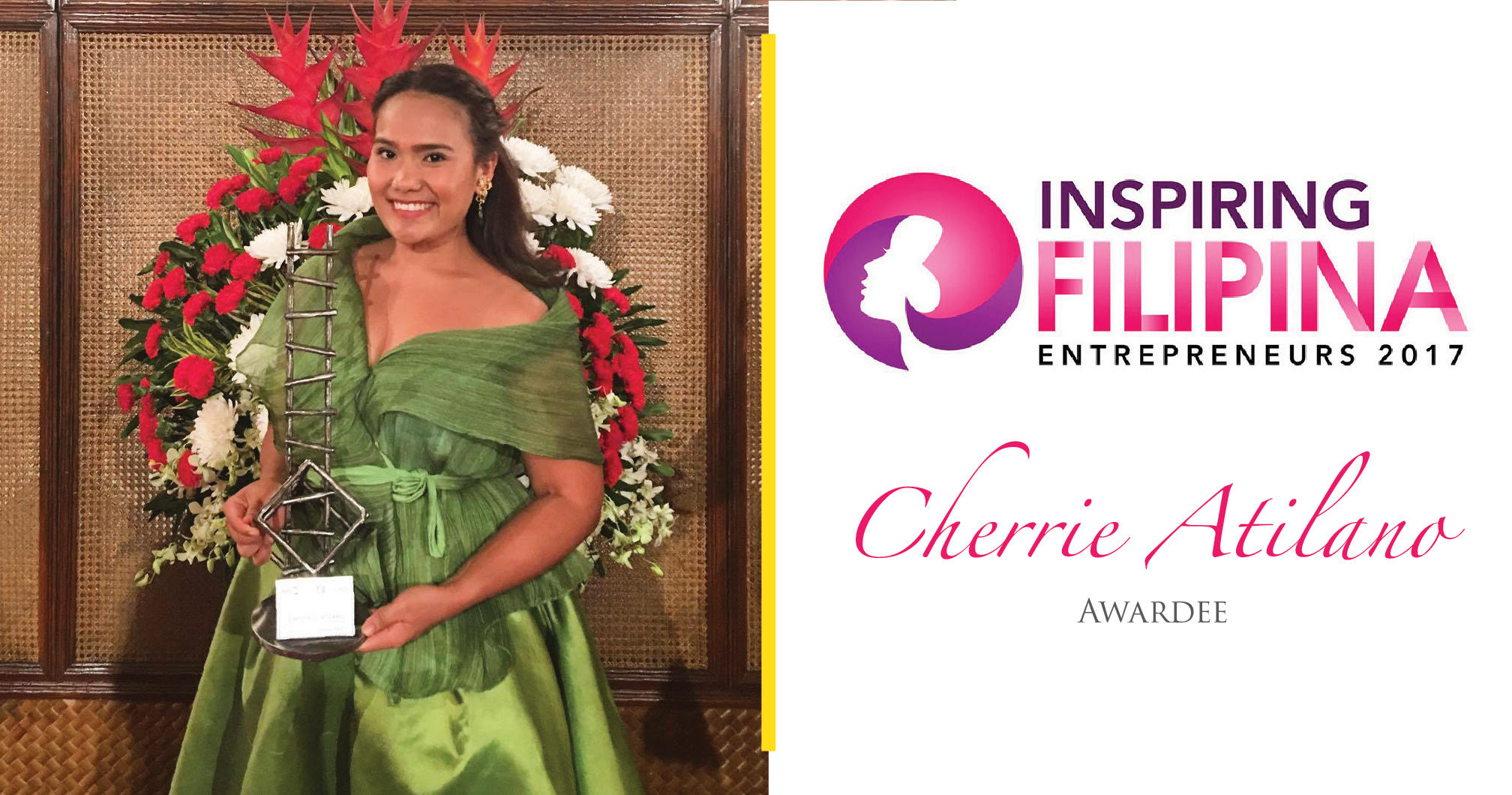 The Philippine Center for Entrepreneurship (PCE), through its Go Negosyo advocacy, awards VSU alumna and social entrepreneur Cherrie Atilano during the '2017 Inspiring Filipina Entrepreneurs' search at the Malacanan Palace, March 30.
Together with 25 other Filipina entrepreneurs, Atilano was recognized for her work in AGREA Philippines (AGREA PH), a non-government organization that Atilano founded. AGREA PH aims to develop a model for sustainable agriculture livelihood programs and environment for farmers, fishermen and their family.
AGREA PH, whose name is a portmanteau of "agriculture" and "Gaea" or Mother Earth, is a business venture that seeks to change the unfair rules in the farming business in the country, Atilano said.
In line with the International Women's Month celebration, the annual search for the Inspiring Filipina Entrepreneurs is PCE's campaign to recognize women's capacity as a catalyst for societal change.
According to PCE, these awardees embody the modern-day successful Filipino women who have excelled and contributed greatly in their respective fields. They were selected from a pool of nominees classified into seven categories: Youth, Inclusive Business, Women Micro, Small and Medium Enterprise Development Enabler, Micro, Small-Medium, Large, and Legacy business ventures.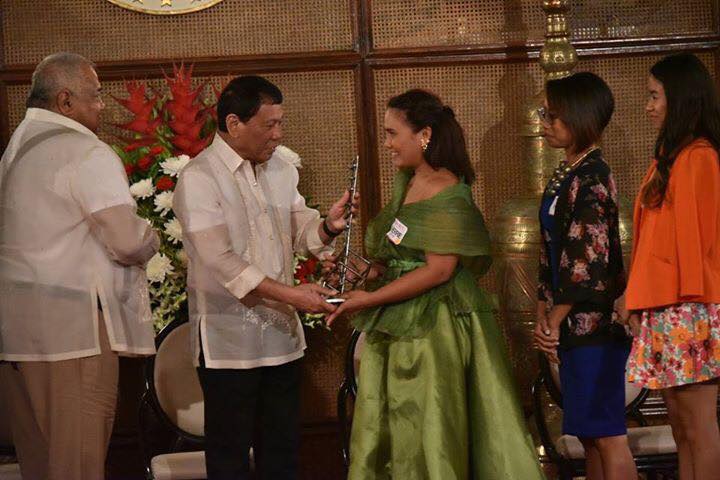 (President Rodrigo Duterte hands down 'Inspiring Filipina Entrepreneur' trophy to Cherrie Atilano. /Photo: Cherrie Atilano)
Since 2005, Go Negosyo has already awarded over 200 outstanding women entrepreneurs including Lifetime Achievement awardees Socorro Ramos, founder and owner of National Bookstore, Esther Vibal of Vibal Publishing, and Philippine Women University's Helena Benitez, the Mother of All Mother Entrepreneurs.
As a social entrepreneur, Atilano received several awards including the 'Outstanding Women in Nation Service' (2016), 'Rappler Earth Mover Award' (2016), 'Global Shaper of the World Economic Forum' (2016), and 'Global Laureate Award' (2014). She was also awarded as one of the Ten Outstanding Students of the Philippines in 2007.
Cherrie Atilano graduated magna cum laude with the degree of Bachelor of Science in Agriculture in 2007. She has been an advocate to make agriculture a more lucrative and interesting venture especially to the youth.