PhilRootcrops Director shortlisted for Nat'l Presidential Service Award
Details

Written by KPRoca

Published: 24 July 2017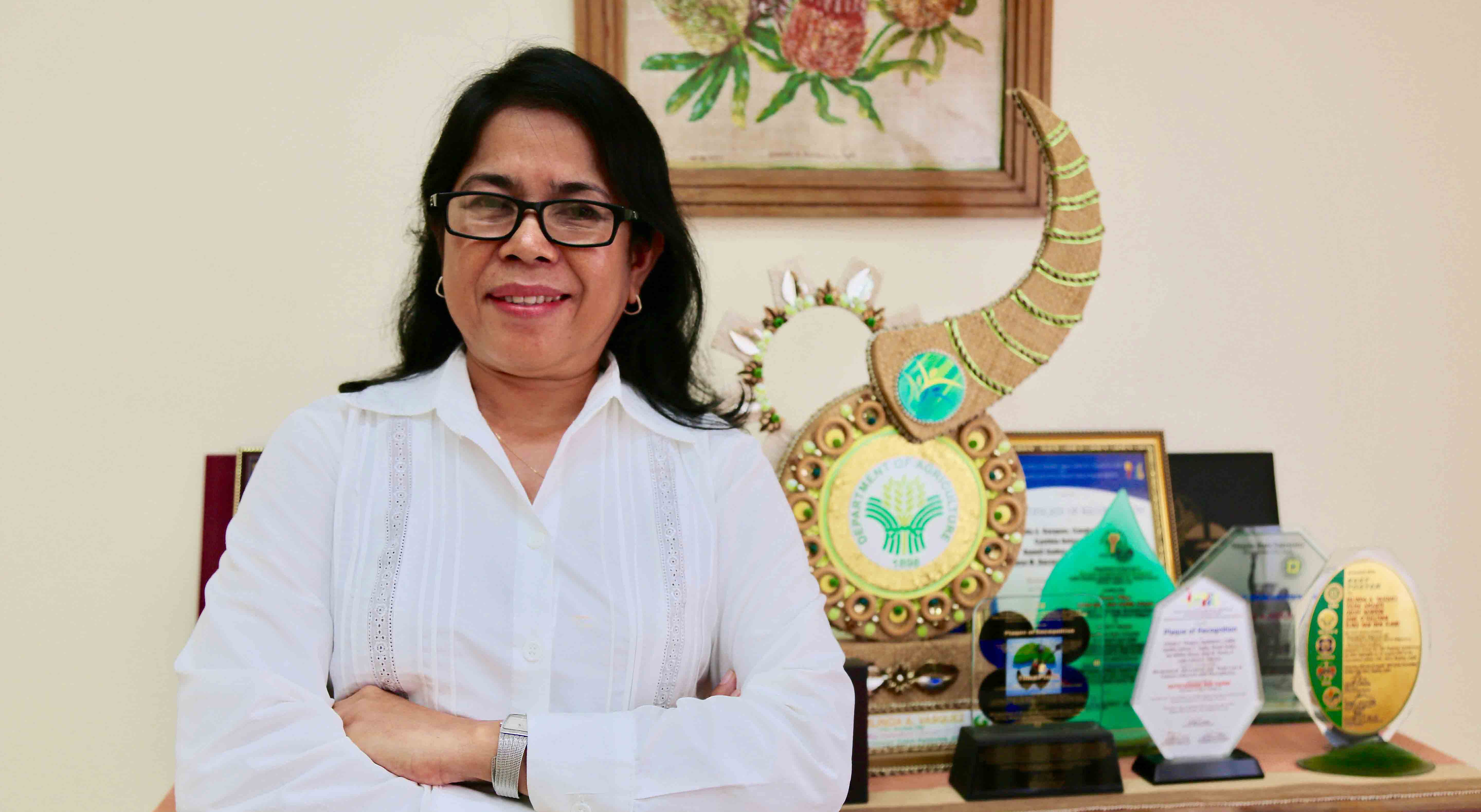 Dr. Erlinda Vasquez, director of the Philippine Root Crops Research and Training Center (PhilRootcrops), is in the running for the 2017 National Presidential Lingkod Bayan Award after being shortlisted among 15 nominees in the country.
The Presidential Lingkod Bayan Award is the highest national award accorded to a public official by the Civil Service Commission (CSC).

Besides her executive role at PhilRootcrops, Dr. Vasquez is also teaching graduate and undergraduate students, and doing research and extension activities.
The VSU professor has made a major contribution in the field of plant disease and pest management in sweet potato and cassava. Her work in these areas, published in the book Plant Disease and Pest Management for Root Crops, led to her nomination.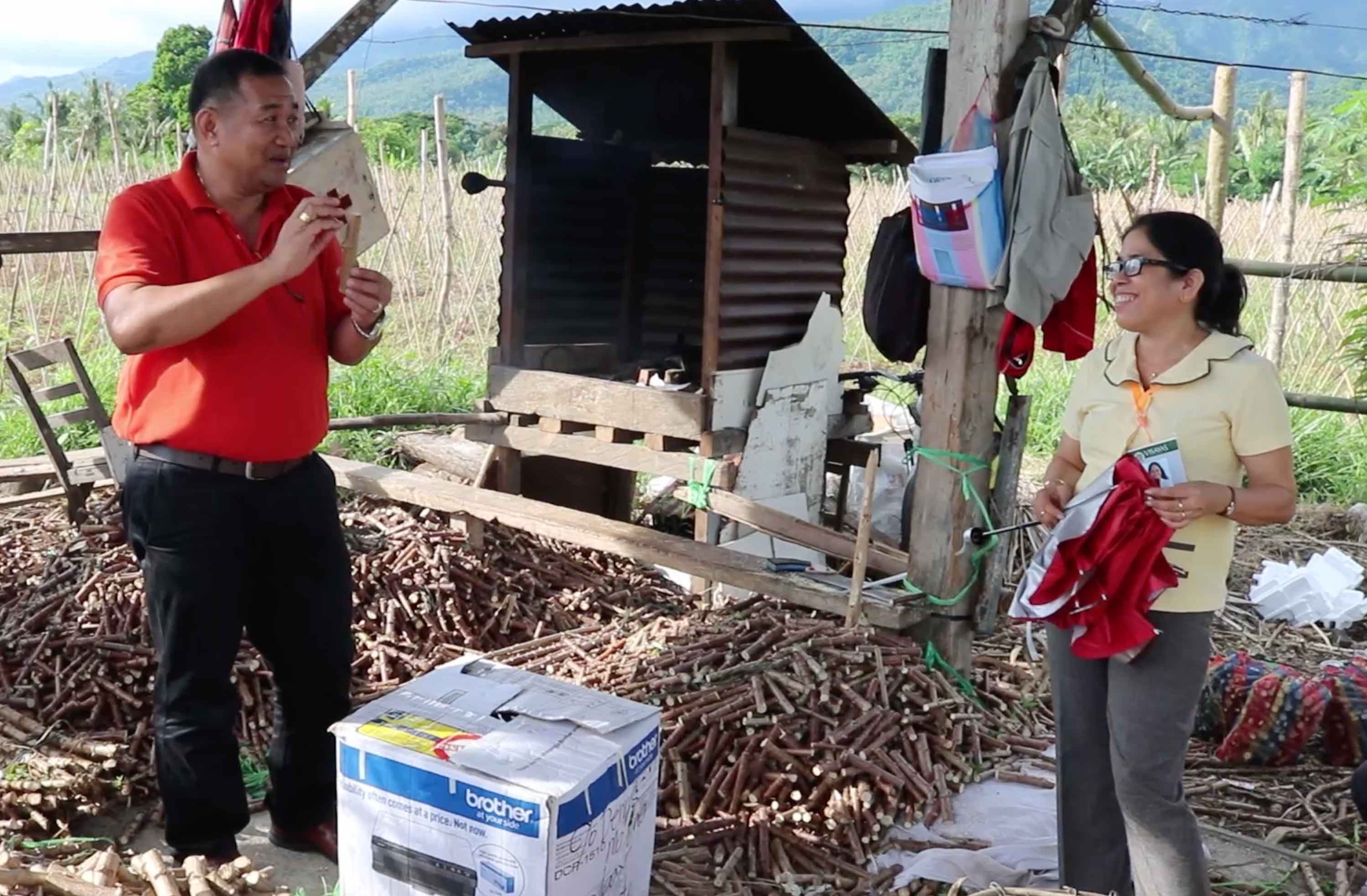 Counter-attacking the threats in sweet potato, cassava

According to Vasquez, the prevalence of pests and diseases in high-value crops such as sweet potato and cassava poses a grave problem in the country's root crops industry. These often result in high yield loss and reduction in the quality of produce.

Among the most serious pests is the sweet potato weevil, scientifically known as Cylas formicarius, and the cassava phytoplasma disease (CPD). Vasquez said these cause a 50-100% yield reduction and loss of planting materials.

To counter these threats, Vasquez developed the Sweet Potato Weevil Pheromone and Pre-planting Pest Management Protocol for cassava to control CPD.
Dr. Vasquez has been promoting these technologies to Filipino root crops farmers, in partnership with the country's Department of Agriculture.

Vasquez, through PhilRootcrops, was also able to produce five-million sweet potato cuttings and half a million pre-treated cassava planting materials to rehabilitate areas affected by the supertyphoon Yolanda (Haiyan).

CSC's Honor Awards program is an annual event that recognizes government officials and employees who have displayed outstanding work performance.
The same award was accorded to VSU's former president Dr. Jose Bacusmo in 2016, Dr. Roberto C. Guarte, and incumbent VSU President Dr. Edgardo Tulin, in 2015 and 2014, respectively.