Two VSU alumni land 8th place in 2019 agri board
Details

Written by Jamie Faith De Veyra

Published: 19 November 2019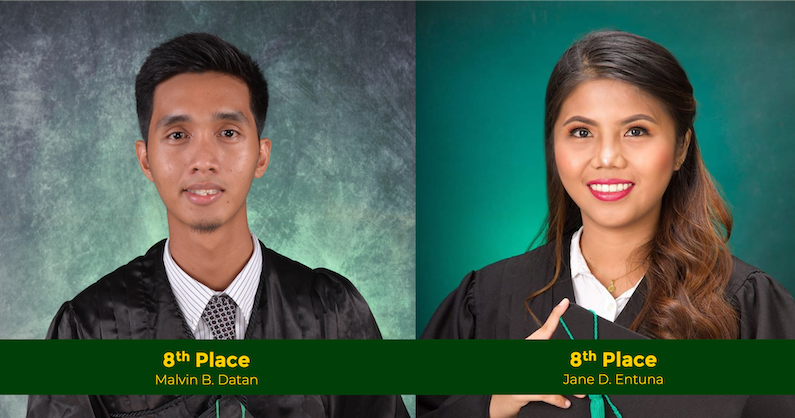 The culture of excellence continues.
Malvin Beti Datan and Jane De Asis Entuna aced the November 2019 Agriculturist Licensure Exam, both tying in the 8th place with a rating of 87.83%.
Datan and Entuna share the spot with examinees hailing from the Makilala Institute of Science and Technology, as well as, the University of the Philippines Los Baños.
This year, the VSU main campus produced 182 new agriculturists, of which 170 were first-time takers and 12 were repeaters. Meanwhile, VSU Alangalang also produced 11 new agriculturists, while Villaba and Isabel campuses got one passer each.
A total of 5,538 out of 13,492 passed the Agriculturist Licensure Examination given by the Board of Agriculture in the cities of Manila, Baguio, Cagayan de Oro, Cebu, Davao, Iloilo, Legazpi, Lucena, Pagadian, Tacloban, Tuguegarao, and Zamboanga.
The date and venue for the oathtaking are yet to be announced.