More than 200 agriculturists take oath at VSU
Details

Written by Jamie Faith De Veyra

Published: 13 January 2020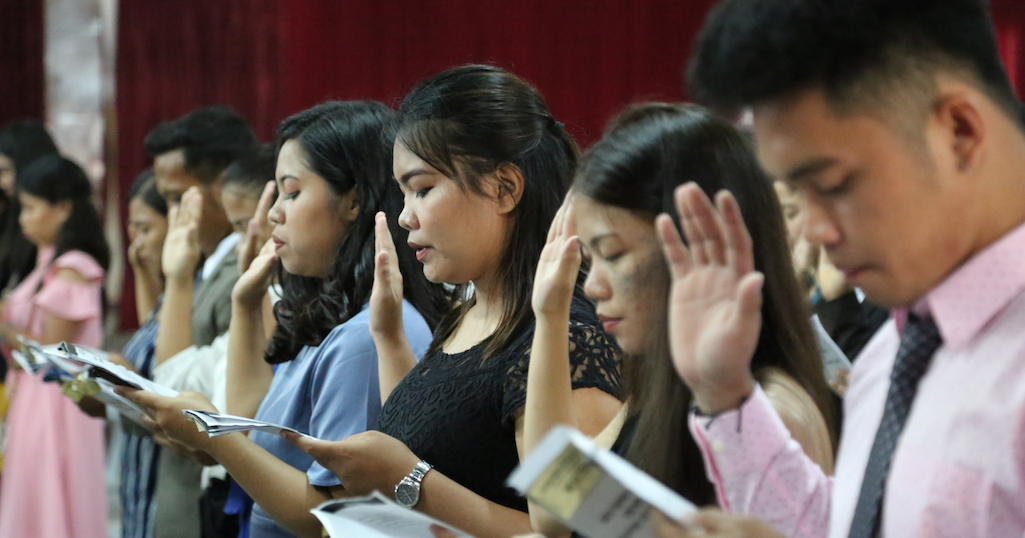 Making history as the first held in the Visayas, PRC held the oathtaking of newly licensed agriculturists on January 13, 2020, at Visayas State University Center for Continuing Education (CCE).
Mr. Narcival Randie Taquiqui, OIC-Regional Director of Professional Regulation Commission (PRC) 8, inducted a total of 244 newly licensed agriculturist, last Monday afternoon.
In his speech, Taquiqui encouraged the professionals in upholding moral values in their work.
"This oath-taking certifies that you are now ready to assume the rights and privileges of the agriculturist profession," he addressed the crowd.
"In our society, the professional title carries with it tremendous prestige, but with prestige comes your solemn obligation to practice your profession with the values of integrity, excellence, competence, and honesty, throughout your career. This is a lifelong trust and you must prove yourself worthy of this honor, these values are not empty words to be uttered today and forgotten tomorrow."
"From this day on, serve our country with competence, fortitude, and pride knowing that with dedication, diligence, and resourcefulness, we can be the best we can be in Asia, and the world. We, in the Professional Commission Regulation in the Regional Office 8, look forward to your future accomplishment, and we urge you to be a source of pride not only in your profession but also to your family and your country. Again, congratulations and God Bless us all," he ended.
The event was attended by newly licensed agriculturists from other provinces in the Philippines including Bohol, Cebu, and Caraga.
Last year, two VSU graduates placed 8th in the Licensure Exam for Agriculture.