VSU dean of students attends student mental health confab in SG
Details

Written by Jesus Freddy M. Baldos

Published: 20 December 2019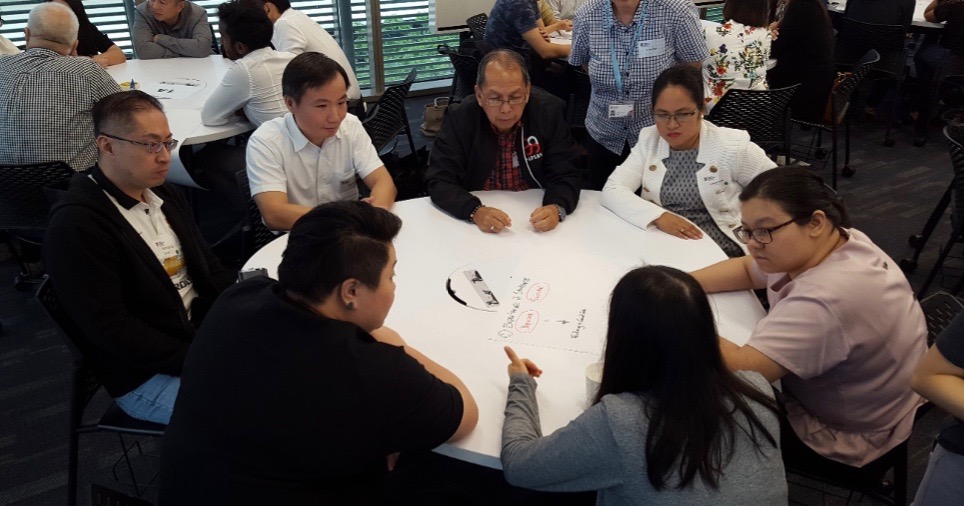 Prof. Manolo B. Loreto, Jr., VSU dean of students, participated in the Roundtable Discussion Seminar on Mental Wellness in Higher Education and Benchmarking on Student Affairs and Services on December 12 to 13, last year in Singapore.
The two-day conference was organized by the Asia Pacific Student Services Association (APSSA), an international organization with a distinctive focus on strengthening student affairs professionals in the Asia Pacific region.
National University of Singapore (NUS), Nanyang Technology University, Singapore (NTU), and the Singapore Management University (SMU) co-organized the event.
Among the different papers presented in the conference include: "The mental health of students in higher education institutions in Australia and one institution's response to addressing student's mental wellbeing" by Dr. Jonathan Munro, Acting Director of Student Services and Head of Counselling and Wellbeing of Griffith University, Australia; and "Student Wellbeing and Mental Health at Universities: Key Challenges and Best Practices" co-presented by Prof. Kwok Kian-Woon, Associate Provost (Student Life), and Assoc. Prof. Victor Yeo, Deputy Associate Provost (Student Life), both of NTU.
According to Prof. Loreto, his participation in the conference was aligned with the VSU's vision of becoming a globally competitive university as part of its 2017-2027 Strategic Plan. Besides forging linkages with other schools, he further said that the seminar will enrich VSU's way of dealing with mental wellness, as well as enhance the delivery of services for their welfare and development.