VSU Prof Emeritus offers UPCMC Glory Awards win to Devcom
Details

Written by Allen Glen Gil

Published: 06 October 2020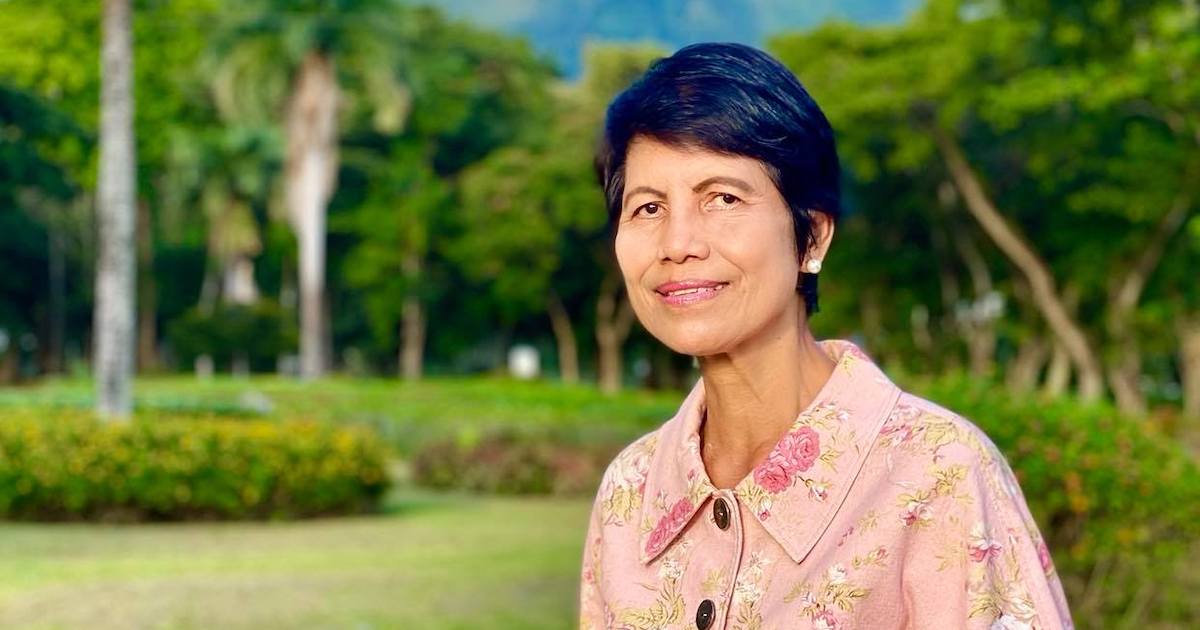 Dr. Monina M. Escalada, Professor Emeritus of the VSU Department of Development Communication (DDC), joins the elite roster of the 2020 University of the Philippines College of Mass Communication (UPCMC) Glory Awardees.
Dr. Escalada is the founding mother of VSU's Department of Development Communication (DDC) in 1982, which offered the first undergraduate degree program in development communication in the Visayas region. Development communication courses were offered as early as 1977 when Dr. Escalada transferred from the UP Institute of Mass Communication, now UPCMC.
Professor Escalada, in an interview, said that she is offering this prestigious recognition to DDC, her home department for more than 3 decades.
"Personally, I don't need any more awards because I can no longer be promoted. Awards play an important role in the National Budget Circular promotion. But I said to myself, receiving this award will bring forth honor to VSU Devcom so I'm humbly offering this award to my home unit for 36 years. I think it will attest to the quality of the Devcom staff."
Dr. Escalada also shared that receiving the 2020 UPCMC Glory Awards gives due credit to her mentor and former boss in UPCMC to whom this award was named.
"Credit goes to Dr. Gloria Feliciano who taught us UP masscom students half a century ago to use communication for the benefit of people."
Dr. Escalada will officially be awarded on November 14, as a way of paying tribute to her scholarship contributions specifically in the area of development communication research and professional practice.
She will receive this alongside veteran broadcaster Karen Davila for the field of broadcast journalism, ABSCBN content production showrunner Deo Edrinal for the field of television arts, Dr. Rey de la Cruz for the field of special education, Lutgardo Abad for his advocacy on arts and culture, and Criselda Yabes for the field of literary journalism.
The UPCMC Glory Awards is conferred annually by the University of the Philippines College of Mass Communication Alumni Association (UPCMCAA) to alumni who have consistently achieved track records of excellence and accomplished meaningful impact in mass communication and society.
Dr. Escalada is an internationally-acclaimed development communicator, who trail-blazed research on the deeper understanding of farmers' pest management and decision-making processes. She also developed learning strategies that include entertainment-education approaches which resulted in positive changes in the farmers' resource management practices in Southeast Asia.
She pioneered and developed agricultural innovations that received honor and recognition by the World Bank Development Marketplace Award, the Consultative Group on International Agricultural Research, the United Nations Environmental Program, and the government of Vietnam.
Dr. Escalada was also bestowed the St. Andrews Prize for Environment from the United Kingdom in 2002 for her work on a multi-media campaign that helped persuade a million rice farmers in the Mekong Delta to stop their harmful and inefficient early-season insecticide spraying. The prize money from St. Andrews was used to fund a parallel initiative in the Red River Delta in northern Vietnam.
The Professor Emeritus is best remembered by her former students in VSU-DDC as someone who utilizes her ground-based research experiences and teaches these practical concepts to the classroom. She has also extensively worked as a communication scientist in biodiversity conservation initiatives in Vietnam, Thailand, Laos, Myanmar, and the Philippines and has published her work in international refereed journals.