PhilRootcrops scientist is 2020 UPLB Distinguished Alumna for food science research
Details

Written by Derek Alviola

Published: 12 October 2020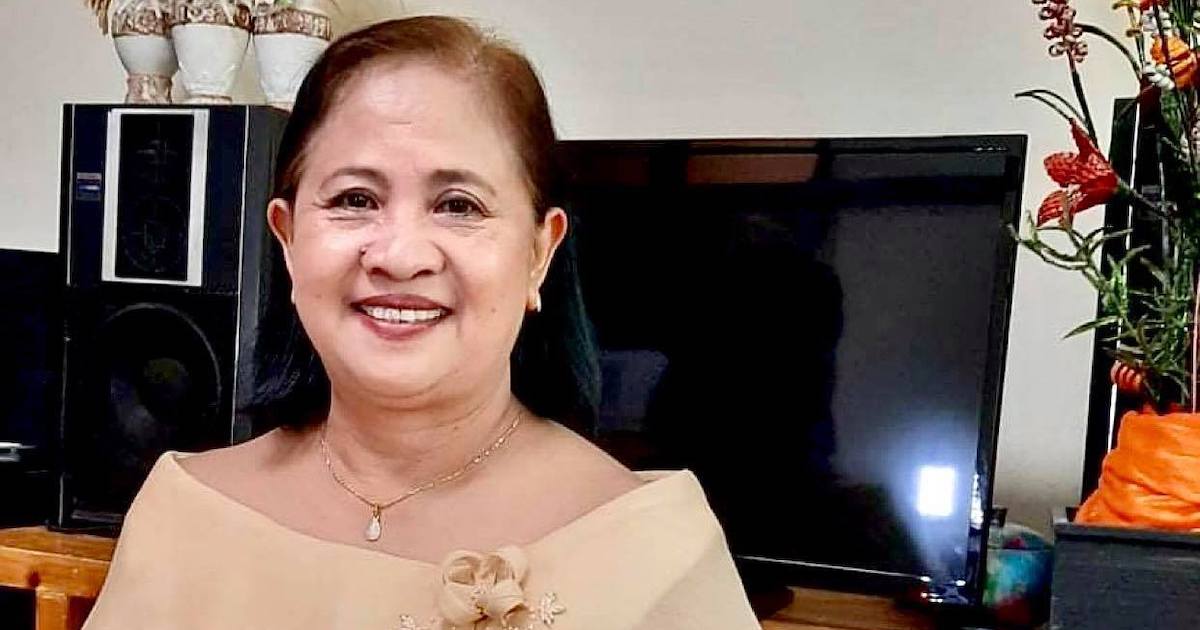 Dr. Julie Diamante-Tan, professor and scientist of the VSU-based Philippine Root Crops Research and Training Center (PhilRootcrops) joins the elite roster of 2020 UPLB Distinguished Alumni awardees for her exemplary work and contributions in the field of food science research.
Dr. Tan received her award in a virtual awarding ceremony held on October 10, 2020 in time for the 102nd UPLB Loyalty Day celebration, livestreamed on both Facebook and YouTube pages of the UPLB Office of Alumni Relations.
The VSU scientist is widely known among her peers because of her commendable works that are geared towards food security that provides sufficient, safe, and nutritious food for people's dietary needs and the promotion of an active and healthy lifestyle.
For so many years now, she has been working on the development of food products from root crops, which are generally considered as superfoods and very healthy and affordable alternatives to our common staple food.
Dr. Tan has been conducting various research on food product development from root crops such as fermented, baked, steamed and fried products including microbial assessment of fresh and processed food products.
She has also engaged in numerous consultancies in food safety and food processing, and evaluation of projects in conformity with good manufacturing practices (GMP) which is a major requirement for food processors to secure license-to-operate (LTO) for commercial production of their processed foods.
One of Dr. Tan's most notable projects is her technical assistance in the design and the establishments of the cassava processing plants particularly in Dapitan, Zamboanga del Norte, and Salcedo, Samar. These two processing plants have received national awards within the past three years because of best practices in terms of operational management and the strong adoption of appropriate food safety standards.
Her passion and expertise in microbiology particularly on research in lactic acid bacteria made her the Founding President of the Philippine Society for Lactic Acid Bacteria, (PSLAB), which is a non-stock scientific organization established in 2002 mainly for the promotion of research, communication, and education in lactic acid bacteria related sciences in the entire country.
Dr. Tan has also reviewed papers in national and international scientific journals which gave her the opportunity to travel in different parts of the world.
In an interview, the VSU scientist credits her life and all her accomplishments to the Creator and Savior, from whom all blessings flow, including all her knowledge and abilities.
"I humbly offer this recognition first and foremost to our Lord, then to my loving family, the Diamante sisters, Tan brothers and sisters, my leaders and brethren in the Lakas Angkan Ministries, Incorporated (LAMI), PhilRootcrops family, and the Visayas State University. Special gratitude also goes to the UPLB Institute of Food Science and Technology (IFST) and UPLB Alumni Association for believing in me."
On top of Dr. Tan's too many accomplishments in food science research, she has shared that her daily communion to the Lord has always been her number one priority that is why blessings in her professional career are flowing like added bonus of her unceasing commitment to God.