DAP declares VSU as one of the ten winners for its model productivity and performance management system
Details

Written by Allen Glen Gil

Published: 05 November 2020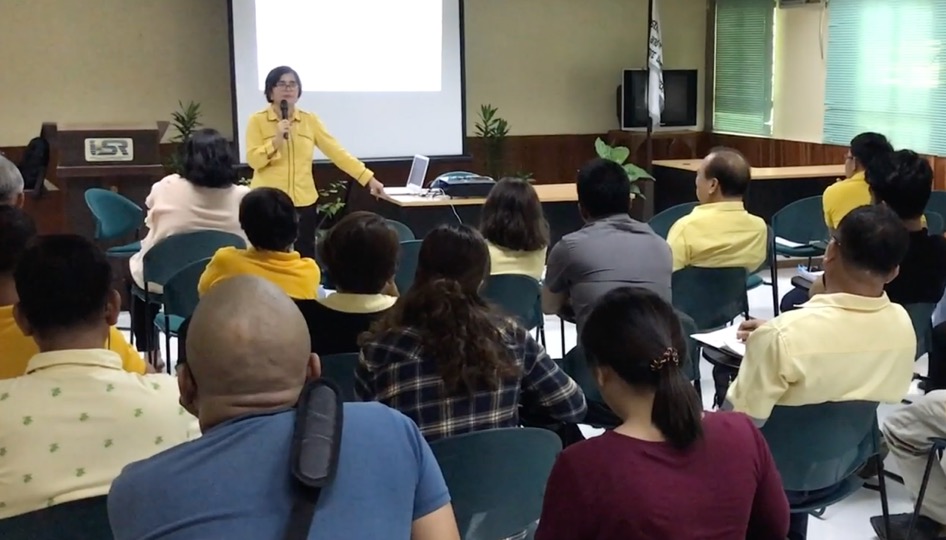 Visayas State University's innovative and ground-breaking operational Strategic Performance Management System (SPMS) is one of the ten national winners of the Government Best Practice Recognition (GBPR) 2020, the Development Academy of the Philippines (DAP) announced on October 23, 2020.
DAP will announce and hold the formal awarding ceremonies at a later date.
VSU's Strategic Performance Management System (SPMS) is a highly replicable outputs/outcomes-oriented performance evaluation system that introduces various indicators, tools, and templates as an instrument for filling the gap towards effective organizational planning and quality performance.
Dr. Lourdes B. Cano, VSU Director for Human Resource Management and the main proponent of the SPMS, submitted the entry and provided the required evidence based on the criteria of the competition. VSU President Edgardo E. Tulin successfully defended the entry during the actual presentation before the Board of Judges on October 23, 2020.
"With VSU's operational SPMS winning the competition, it will be included in the Center of Excellence for Public Sector Productivity's (COE-PSP) Knowledge Bank where it can be publicly accessed online by other government agencies. It is a big honor to VSU and many will benchmark from us", Dr. Cano explained.
The Government Best Practice Recognition is a DAP initiative, which aims to promote, showcase, and share outstanding and innovative practices demonstrated by public sector organizations. It serves as a harmonizing strategy to advance the public sector productivity movement among Asian Productivity Organization (APO) member countries.
The awards ultimately strive to foster knowledge sharing of innovations that have been proven effective and helpful in improving organizational productivity and performance in the public sector.
The GBPR complements the Public Sector Innovation Laboratory (PSP-InnoLab) under the Government Quality Management Program (GQMP) and is in partnership with the Center of Excellence for Public Sector Productivity (COE-PSP) towards fostering innovation and transformative ideas in creating approaches and solutions by government agencies in improving the quality and impact of their respective services to the public.
VSU's SPMS played a key role in pushing the university and its faculty and staff to achieve various national awards and recognition for institutional excellence, outstanding research, and impactful extension programs.
As part of his presentation, President Tulin also bared VSU's plans in the coming months, which includes fully automating the Human Resource Information System (HRIS), preparing for the Level 3 accreditation under the Program to Institutionalize Meritocracy and Excellence in Human Resource Management (PRIME-HRM), creating an SPMS operations manual which may also be of help to other agencies, and conducting virtual training on utilizing SPMS among State Universities and Colleges - Association of Colleges of Agriculture in the Philippines (SUC-ACAP).
VSU's SPMS was made as a model for other state universities and colleges (SUCs) by the Civil Service Commission as early as 2014. In addition, VSU was accorded, among other recognitions, the PRIME-HRM Bronze Award in four (4) HR Systems including Performance Management and Rewards and Recognition by the Civil Service Commission on July 24, 2019, at the Philippine International Convention Center, Metro Manila.