VSU launches "eDATS", an integrated web app to process DTRs, leaves
Details

Written by Jesus Freddy M. Baldos

Published: 10 March 2020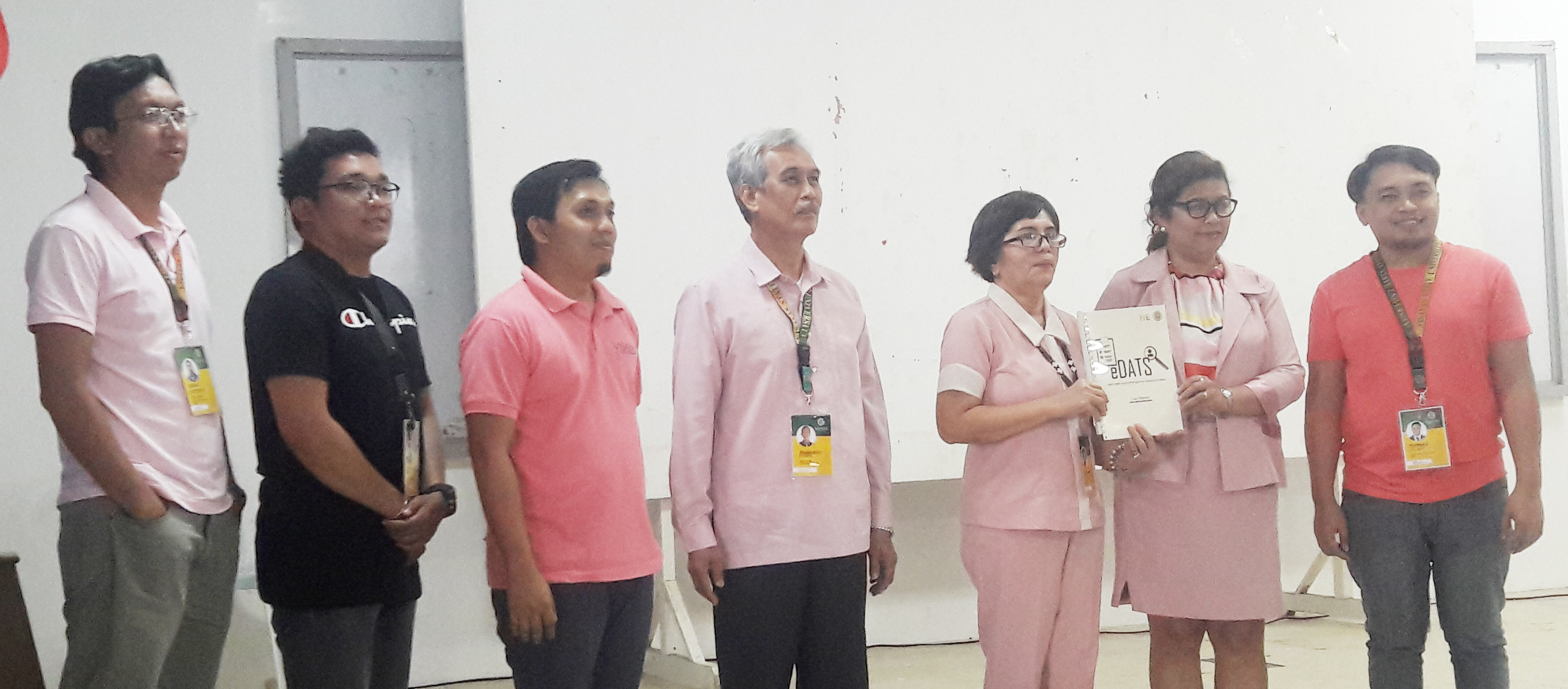 Visayas State University (VSU) officially launched the Electronic Daily Attendance Tracking System or the "eDATS" to hasten the Daily Time Record (DTR) reproduction among university staff on March 2, 2020, at the VSU Center for Continuing Education.
The eDATS keeps track of the daily attendance, overtime, leave balances and other activities pertaining to the time-keeping records of the VSU employees.
According to Dr. Remberto A. Patindol, VP for Administration and Finance, the electronic tracking system will help address administrative backlogs, by ensuring that employees can submit their monthly DTRs within five days after the end of the month.
Acknowledging that while the system still has room for improvement, Dr. Patindol believes its users can help by giving feedback on its functionality.
"Be serious in looking at the program capabilities and try to check if there are imperfections that need to be corrected," he encouraged the staff.
Prof. Winston Tabada, Computer Science and Technology head, served as the overall project development leader, with the help of Engr. Sean Villagonzalo, University Connectivity Center (UCC) head, and UCC-MIS programmers: Norman Villas, Jeffrey Gallego, Marco Antonio Villacorte, computer-operator Joebert Delantar, and Toni Marc Dargantes, BAC Secretariat.
The team also took turns in demonstrating the functionality and flow of the online system, such as daily attendance (time-in/out), overtime, leave (balance/credits, applications, etc.), holiday/suspension, faculty, and staff work schedule.
During the ceremony, the eDATS development team turned the new system over to VP Patindol, who passed it on to Dr. Lourdes B. Cano, chief administrative officer, and finally to Ms. Honey Sofia V. Colis, OIC of the Personnel Records and Performance Evaluation Office.