Viscans honored in NCCA's "Gawad Pagpapahalaga"
Details

Written by Jamie Faith De Veyra

Published: 10 March 2020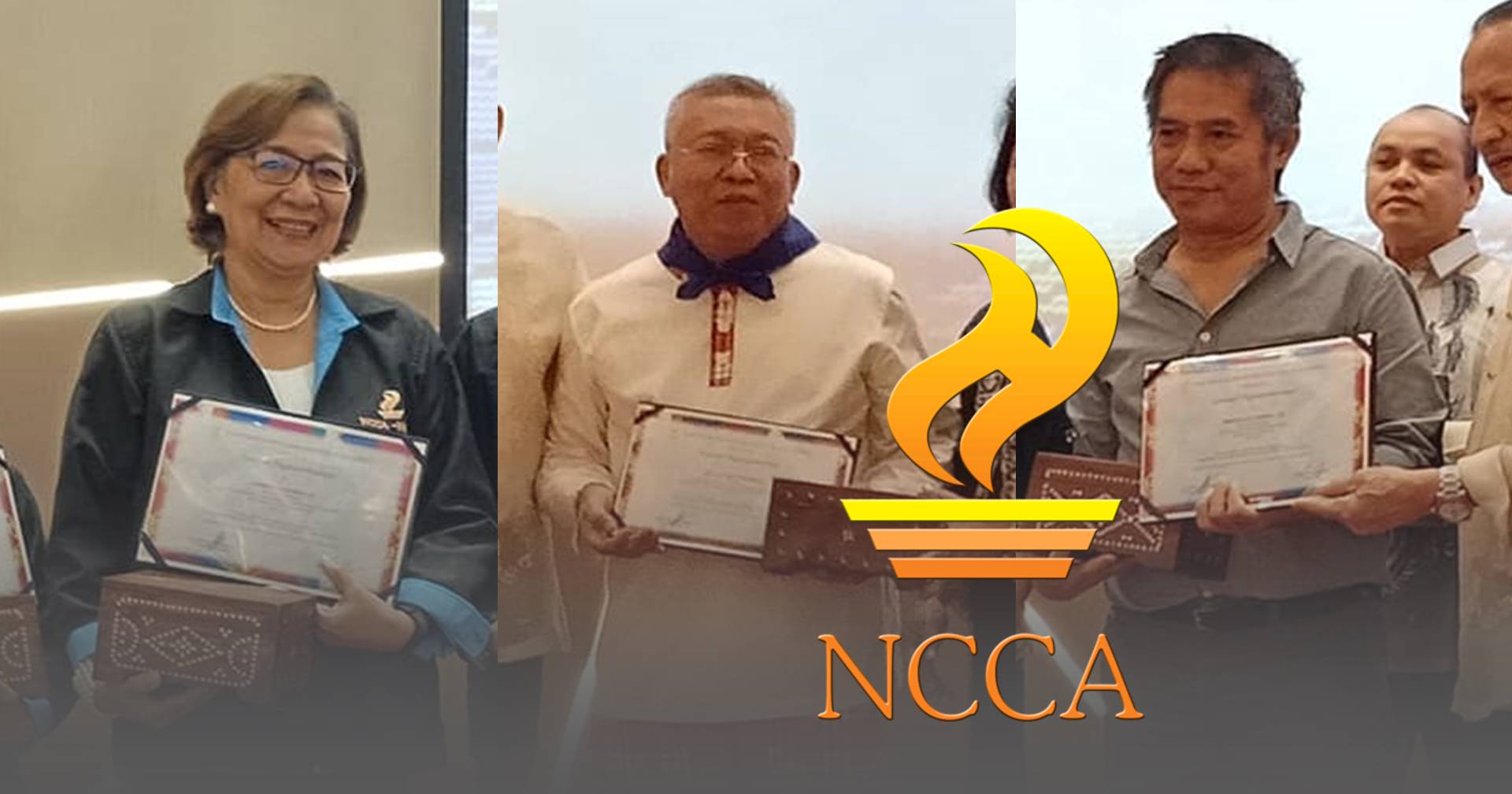 Three Viscans were among the hundred members honored by the National Commission for Culture and the Arts in its Gawad Pagpapahalaga 2019 on February 26, 2020, at Luxent Hotel in Quezon City.
Gawad Pagpapahalaga is the commission's "fitting tribute to [former] Board Commissioners as well as Executive Council for the term, CY 2017-2019", it said in its invitation to the awardees.
Mr. Reynaldo Monreal, a Bohol-based ViSCA alumnus, received the honor as a member and secretary of NCCA's Subcommission on Cultural Communities and Traditional Arts (SCCTA).
This is the second time Mr. Monreal received the same award for his volunteer engagement; the first was for 2014-2016. One of his major accomplishments includes the Bohol School of Living Traditions (SLT) in Loon where so-called local cultural masters teach youth different art forms, particularly those that are still being nurtured yet gradually disappearing.
"So far, since 2017, more than 120 high school students have graduated from our weekend classes in weaving using the leaves of romblon or pandan, kuradang, Curacha Boholana, language (Sinugboanong Binisaya), literary arts ("balak" writing), folk songs, community theater and rondalla," Monreal said. "The SLT in Loon and the Bohol Institute of Living Traditions are the only schools of such kind in the Central and Eastern Visayas regions."
Mr. Monreal is currently the Municipal Culture Officer of Loon, Bohol and an active member of the Bohol Arts and Cultural Heritage (BACH) Council which provides direction for the overall cultural program in the province.
Mr. Virgilio "Billy" Pomida, a homegrown award-winning watercolorist, was also recognized as a member of the Subcommission on Arts (SCA) committees on Visual Arts.
"I thank the NCCA for recognizing their volunteer artists and cultural workers who are the first in the line to push the objectives of NCCA in the country," he said.
Meanwhile, Mrs. Andreli Pardales, currently VSU's University Librarian, was also awarded as a member of the NCCA's Subcommission on Cultural Heritage (SCH) Committee on Libraries and Information Services.
Beside the award, Mrs. Pardales also took oath as the new Assistant Secretary of her committee the next day, February 27, at the Malacañang Rizal Memorial Hall.
"It is an honor and privilege to be elected to a national position," Mrs. Pardales said.
The NCCA Subcommission on Cultural Heritage (SCH) Committee on Libraries and Information Services is is mandated to formulate policy guidelines, as well as plan, develop, and implement programs or projects that will promote the advancement of library and information services in the country, with particular emphasis on the enrichment of the arts and culture collections of libraries nationwide.
"As assistant secretary, I will take note of what has been implemented, what grants (are) to be followed up and accomplished, as well as (oversee) project outputs," she ended.