VSU commits to data privacy and protection
Details

Written by Allen Glen C. Gil

Published: 24 February 2021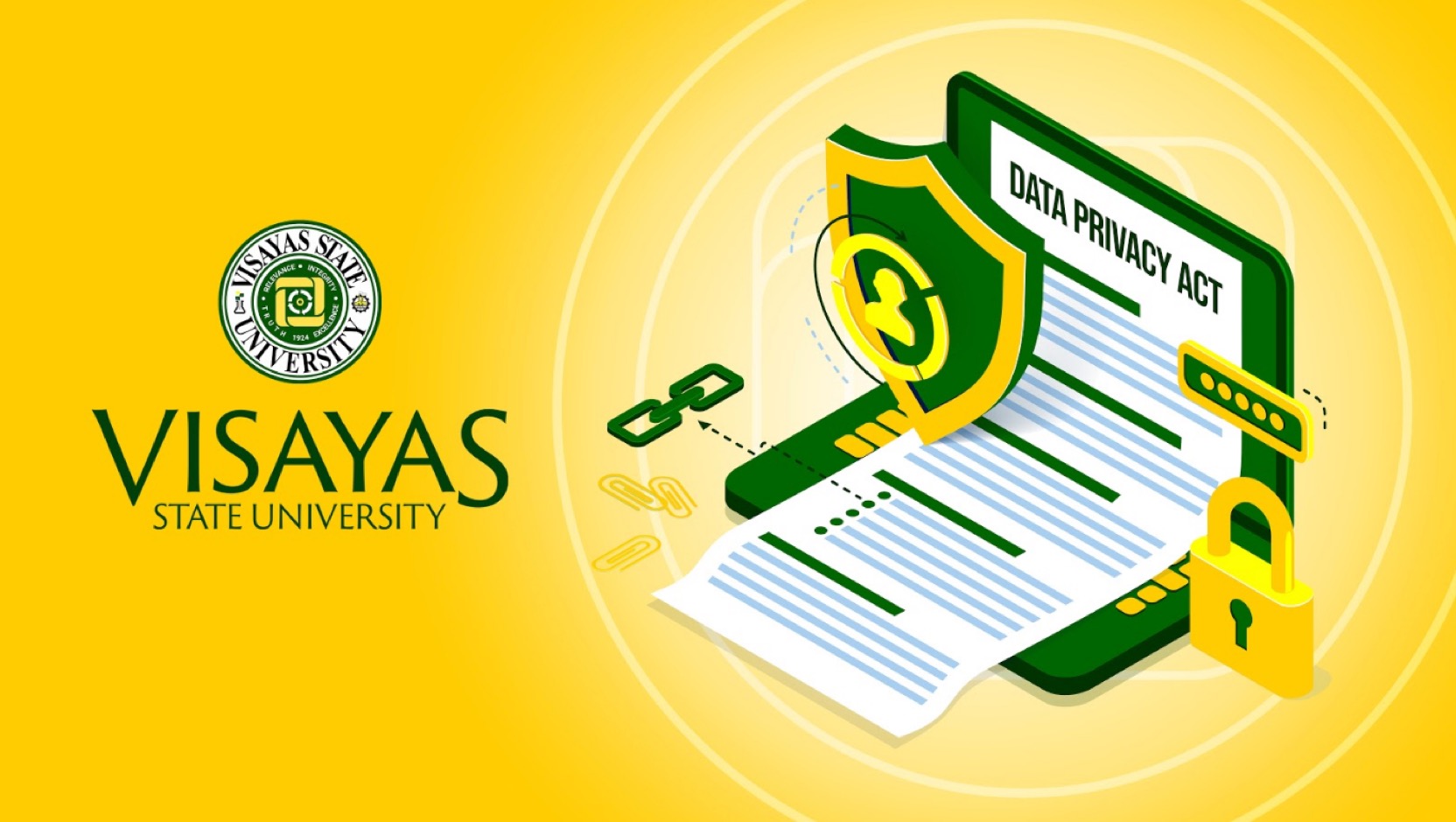 Do not collect if you can't protect.
This is the golden rule in data privacy and protection—a commitment that the Visayas State University shall continue to uphold as it provides world-class service to all its stakeholders and clientele.
In line with this, the VSU Legal Office spearheaded a three-day virtual seminar-workshop on data privacy and protection held on February 18, 19, and 22 which included all unit heads and key officials of the university.
This event primarily aimed to promote awareness of the salient features of the Data Privacy Act of 2012 (R.A. 10173) that will enable VSU administrators to tweak and revise existing university policies and operations to fully comply with the law.
Aside from the orientation, another important goal of this virtual training workshop was to conduct a Privacy Impact Assessment (PIA) that will assist VSU in identifying and managing the privacy risks arising from new projects, initiatives, systems, processes, strategies, and policies, among others.
Participating offices and departments prepared and presented their own PIAs followed by critiquing and evaluation as part of building possible worst-case scenarios for data management issues that may arise in the future.
Aside from doing a PIA, key outcomes of the training workshop included the appointment of an in-house Data Protection Officer (DPO), the institutionalization of a Privacy Management Program (PMP), creation of a Privacy Manual, implementation of a Privacy and Data Protection (PDP) measure, and a regular exercise of a Breach Reporting Procedure (BRP).
The training emphasized the importance of protecting data as this builds public trust and confidence in VSU. Failure to keep data and information safe can potentially lead to costly losses and damages to both the university and its clients.
Data is more valuable than money
In his keynote address, the VSU Chief Legal Officer Atty. Rysan C. Guinocor explained how valuable data is especially in the time of digitalization and heavy reliance on big data analytics.
"The law is very important especially today where data is more valuable than money. As we embrace the use of technology and the internet, let us also be mindful of the Data Privacy Act of 2012 that carries a penalty of fine and/or imprisonment for violating the privacy rights of the data subjects," Atty. Guinocor said.
In fact, the biggest technology companies in the world are mainly deriving their income from the daily data they collect from their existing subscribers.
As one popular saying goes, if an online service is given to you for free, it is you and the other subscribers who serve as the main products or commodities that provide enormous sales to that company derived through paid advertisements.
Republic Act 10173 provides comprehensive and strict privacy legislation to protect the fundamental human right of privacy of communication while ensuring a free flow of information to promote innovation and growth.
It is even considered one of the strictest laws ever enacted when it comes to securing data privacy. The Data Privacy Act of 2012 also created the National Privacy Commission (NPC) which enforces and oversees compliance of both government and private corporations to data privacy and protection.
Assisting the VSU Legal Office in conducting this 3-day virtual training workshop was the Information and Communications Technology Management Office (ICTMC) headed by Engr. Sean O. Villagonzalo who also serves as a co-resource person and technical evaluator.
Sometime last year, VSU President Edgardo E. Tulin along with Atty. Rysan C. Guinocor, Engr. Sean O. Villagonzalo, and Ms. Maria Roberta S. Miraflor took an active part in extensive training on data privacy and protection that prepared VSU to fully comply with R.A. 10173.