Want to win a Philippine Eagle plushie? Here's how.
Details

Written by Allen Glen Gil

Published: 23 November 2020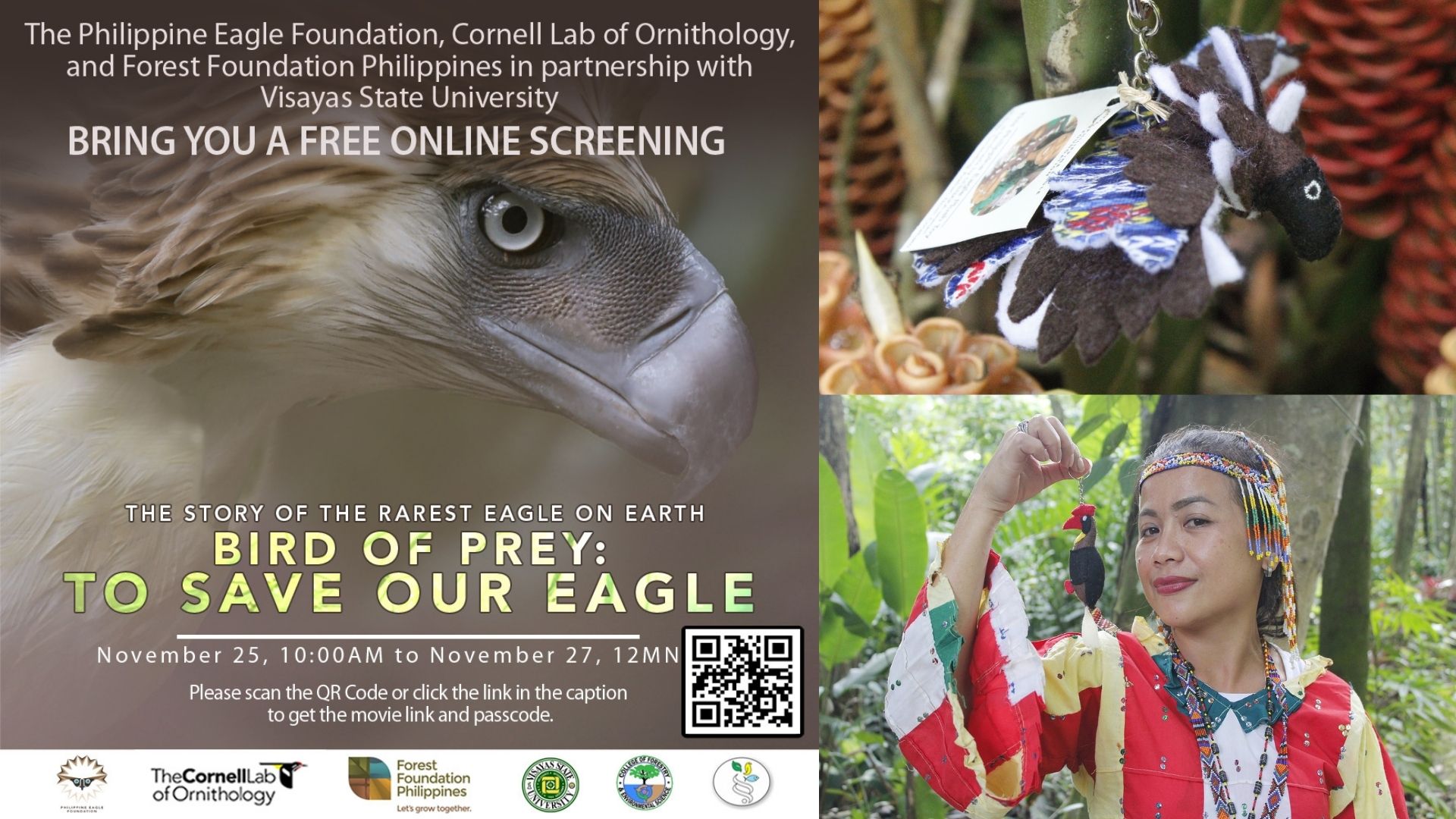 The Visayas State University through the College of Forestry and Environmental Science (CFES), in partnership with the Philippine Eagle Foundation, cordially invites all Viscans to join the FREE online screening of the documentary "Birds of Prey: To Save our Eagle" on November 25-27, 2020 on Vimeo.
The "Bird of Prey" movie is the latest full-length documentary about the Philippine Eagle, one of the world's rarest and most endangered raptors, and the Philippines' national bird. The film was directed and produced by the Cornell Lab of Ornithology (CLO) of New York, USA, and shot by Emmy-award winning cinematographer Neil Rettig.
The movie received at least 16 awards at various film festivals across the world and has been screened at multiple cities in the US. The "Bird of Prey: To Save our Eagle" is the 45-minute cut of the "Bird of Prey" movie, which has been tailor-fitted for Filipino audiences.
Interested Viscans may register to view the movie: https://bit.ly/BOPVSU. After registering, you will receive an email with the link and code to stream the film.
The movie can be viewed starting November 25 at 10 AM up until November 27 at midnight. After watching, all viewers are encouraged to fill-out the self-learning assessment form at https://bit.ly/36T3vm5.
All participating Viscans are also invited to actively join the live Q&A session and Open Forum on November 27 at 9:00 AM streamed via the VSU Facebook page. The Philippine Eagle Foundation will be giving away prizes for the Pop quiz including Philippine Eagles plushies and other amazing prizes. Viewing the documentary is a must to answer and win prizes.
For more details and information, you may send your inquiries to This email address is being protected from spambots. You need JavaScript enabled to view it..