VSU takes a break through a wellness week; launches 'Kumusta, Estudyante?' program
Details

Written by Allen Glen Gil

Published: 23 November 2020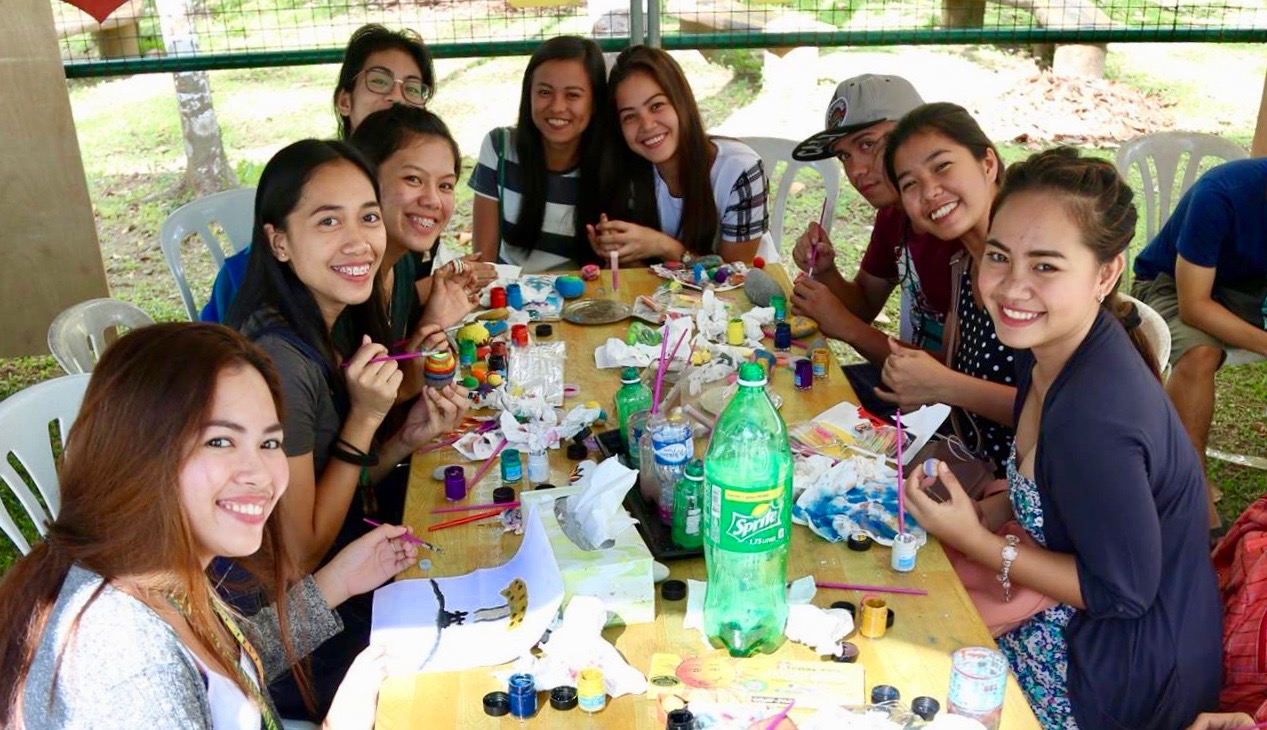 Because of the overwhelming changes in our current educational setup brought by the new normal, the VSU administration implements the first Wellness Week to be held from November 23 to 29, 2020.
In an official memo circulated by the Office of the VSU President on November 20 (Friday), a seven-day system-wide academic break suspending all classes, the conduct of examinations, and other academic-related activities including the submission of school requirements to allow both students and faculty members to veer away from the mental stress and anxiety brought by both online and offline learning.
In an interview with the Philippine News Agency (PNA), President Edgardo E. Tulin explains the reason behind the conduct of a wellness week.
"The wellness week is [a] time to recharge [both] faculty and students. Yet, it doesn't mean that faculty members would stop doing things that are expected of them, such as module preparations if they have not started or completed such deliverables," the VSU President said.
Dr. Tulin further clarified that during this week, faculty members can opt for a work-from-home arrangement to comply with the Civil Service requirements and the administrative protocols being observed by VSU.
Ms. Tisha Marie Cortez, the VSU Student Regent, elaborated that the approval of the wellness week was a response to an online survey they spearheaded recently to check on the status of VSU students in the new normal.
"We found out in an online survey that a great majority of our students are stressed, tired, and are needing more time to cope with the exhausting demands of both online and offline learning. More than 99% of them wanted an academic break that's why OVPSAS and USSCF worked together to propose a breathing space for our students," the Student Regent said.
'Kumusta Estudyante' launched
To make this week-long break more relevant, the newly created Office of the Vice-President for Student Affairs and Services (OVPSAS) together with the University Supreme Student Council Federation (USSCF) laid out some fun-filled activities dubbed as 'Kumusta, Estudyante?' as part of the VSU wellness week.
The Kumusta, Estudyante?' program compliments the seven-day academic break with fun and engaging virtual activities that promote the mental, spiritual, physical, and emotional wellbeing of Viscans.
Dr. Aleli A. Villocino, the Vice-President for Student Affairs and Services, stressed that VSU strongly empathizes with the difficulties and challenges that both faculty members and students are experiencing amidst the pandemic. That's why she's hoping that the VSU community will support the activities they planned for the wellness week.
"We know how different it is now and this is such a trying time for everyone. These exceptional circumstances are a big change in our workplace and even the way we live our lives. However, change brings opportunities as well as challenges and it is also a time of learning, for reflection on how we could get better together as one VSU community. I have faith in the human spirit of togetherness and that this is what will help us get through the challenges brought by COVID-19," Dr. Villocino said.
The list of virtual events scheduled for the VSU wellness week includes the following:
November 23 (Monday) - Mellow Monday
November 24 (Tuesday) - Tell-It Tuesday Contest
November 25 (Wednesday)- Wacky Wednesday Contest; Kwentong Flexible Learning sa VSU, a Poetry Contest
November 26 (Thursday) - Serbisyo Estudyante
November 27 (Friday) - Flourishing Friday: Virtual Harana sa ViSCA
The VSU Wellness Week is conducted through the collaboration of various VSU units which include the Office of the Vice-President for Student Affairs and Services (OVPSAS), University Supreme Student Council Federation (USSCF), Office of Student Welfare Services (OSWS), Office of the Dean of Students (ODS), University Integrated Media Center (UIMC), and VSU Radio DYDC-FM.