PhilRootcrops: 44 years of life-changing research for the Filipino root crop farmers
Details

Written by Ulderico B. Alviola and Aura Shaznay Tumulak

Published: 29 March 2021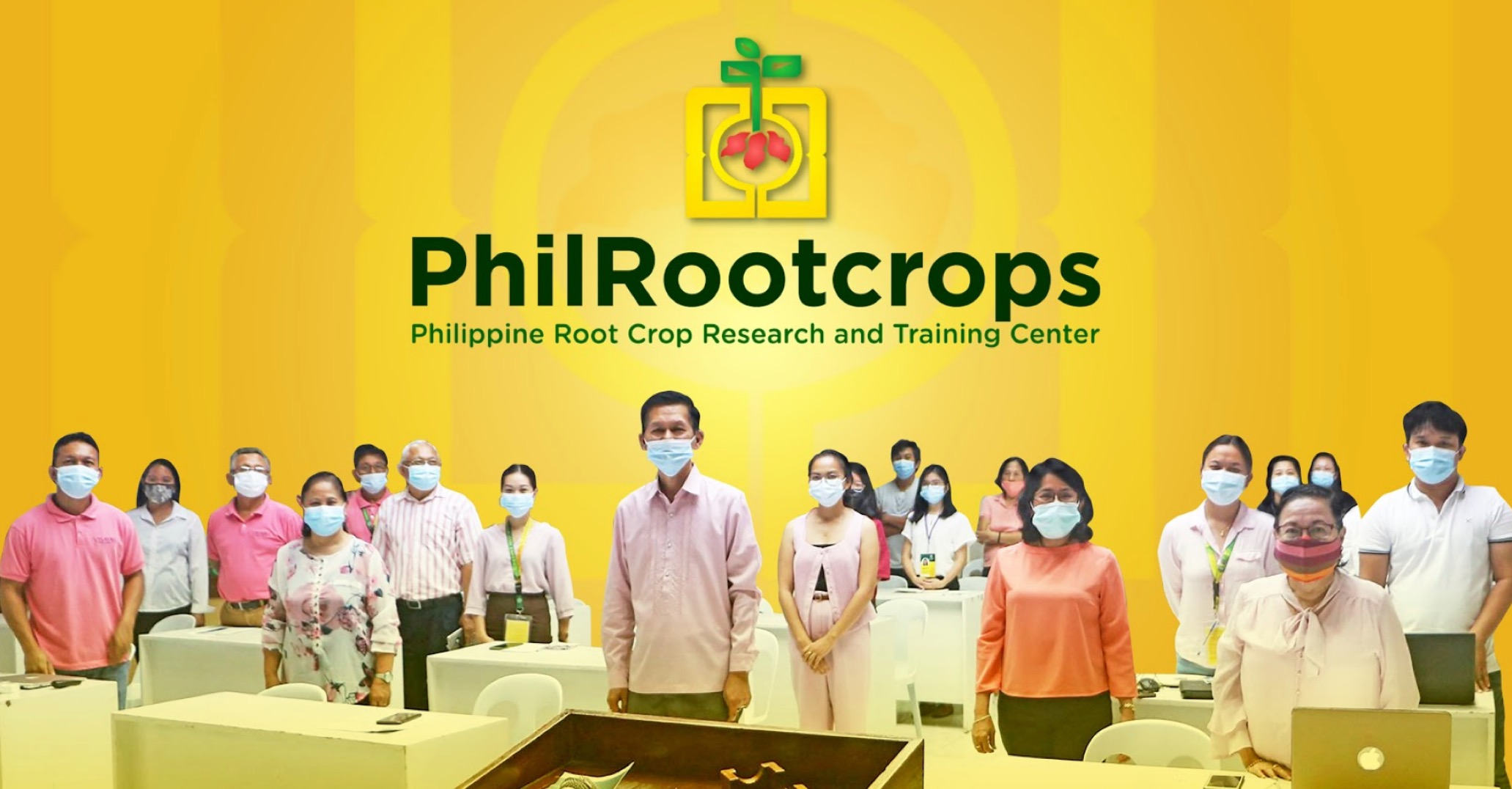 The Philippine Root Crops Research and Training Center (PhilRootcrops) just turned 44 on March 19, 2021.
Since it was established in 1977 as the country's pioneering research institution for root crops research and development, PhilRootcrops has successfully elevated sweet potato, cassava, purple yam, and other root and tuber products from mere marginal crops to major and viable regional commodities that can sustain rural farmers' livelihoods.
Through the years, the center has discovered and bred new root crop varieties that are not only high-yielding but are also climate-tolerant and location-appropriate species. And it has also generated root crop by-products that are now ready and mature for technology transfer and commercialization, such as chips and cookies.
In fact, local government units in Eastern Visayas have adopted some of these as their flagship food products under the One Town, One Product (OTOP) program of the Department of Trade and Industry (DTI).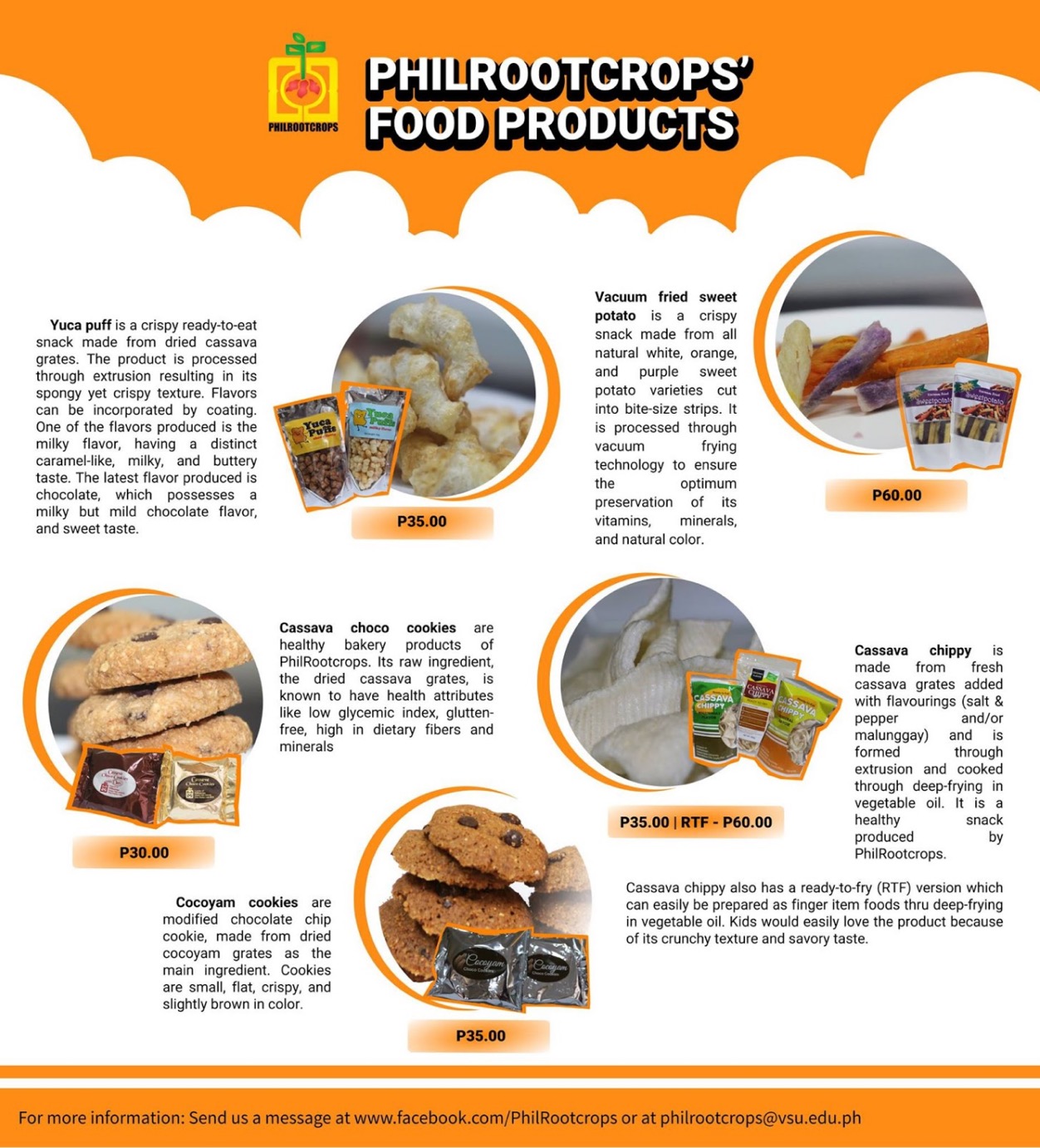 PhilRootcrops has also been an active partner in rehabilitating Eastern Visayas after the devastation brought by Typhoon Yolanda (Haiyan) in 2013. It worked with various international humanitarian organizations like OXFAM and other private companies like ABS-CBN Foundation to rebuild the lives of farmer-survivors in Eastern Samar.
Recently, the local government of Baybay City broke ground for the establishment of the first-ever Sweet Potato Processing Center in the Visayas. This facility will soon open many opportunities for mass production of root crop by-products.
Despite the pandemic, the Sweet Potato Processing Center has started conducting activities like extensive field and demonstration training for Baybay rural farmers, to ensure that there will be enough local supply for the increased demand for root crops.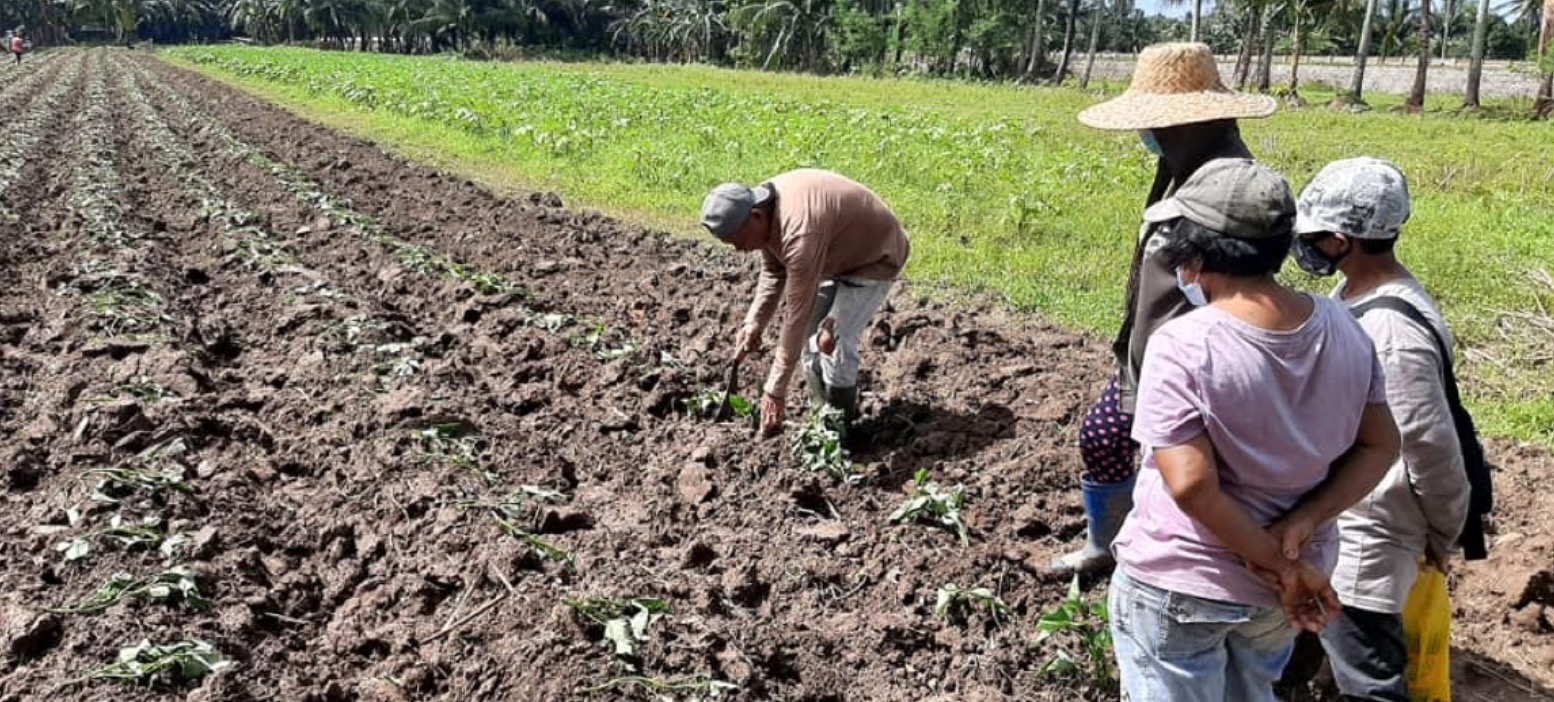 One of the new root crop production areas established within Baybay City to improve the supply of root crops in preparation for the establishment of the Sweet Potato Processing Center.
With the many accomplishments of PhilRootcrops through the years, it has received several national recognitions including the most coveted Tanglaw Award for Outstanding Research Institution in the Philippines, which it won four times first—1980, 2010, 2013, and most recently in 2019.
PhilRootcrops also obtained another institutional recognition with the 2008 Republica Awards of the Commission on Higher Education (CHED) being the 2nd Best Managed Research Program in the Philippines during that year.
Aside from institutional awards, PhilRootcrops has also been the home of top-notch scientists and research managers who have been consequently recognized in various national award-giving bodies because of their groundbreaking work in root crop R&D.
One of them is Dr. Edgardo E. Tulin, VSU President and the concurrent Director of PhilRootcrops. Dr. Tulin brought home so many national research awards for the past years because of his continuing work in drug discovery and development by studying the potentials of root crops in the medical field.
The notable national awards Dr. Tulin received for his work in PhilRootcrops include the 2014 Presidential Lingkod Bayan Award, the 2018 Dioscoro L. Umali Award as Outstanding Research Administrator, the 2019 Ten Outstanding Movers of the Philippines (TOMP) Award, and many other research awards for being a prolific scientist.
Other significant awards of PhilRootcrops scientists include the back-to-back victory in the Presidential Lingkod Bayan Award won by former VSU President Dr. Jose L. Bacusmo in 2016 and by Dr. Erlinda A. Vasquez in 2017, both former center directors.
And lastly, because PhilRootcrops has been a great training ground for outstanding scientists and research managers, this research unit enjoys the moniker as VSU's Kingmaker after producing two University Presidents, first in 2008 with Dr. Jose L. Bacusmo and in 2015 with Dr. Edgardo E. Tulin.
A toned-down anniversary celebration
A weeklong celebration was held from March 15 to 19, 2021 to commemorate the 44th founding anniversary of PhilRootcrops.
The activities included the celebration of a Holy Mass held at the E.N. Bernardo Hall, an in-house retooling workshop on scientific writing and journal publication, a campus motorcade to distribute some locally-generated food products to partner units of PhilRootcrops, and a local radio guesting of the PhilRootcrops Director.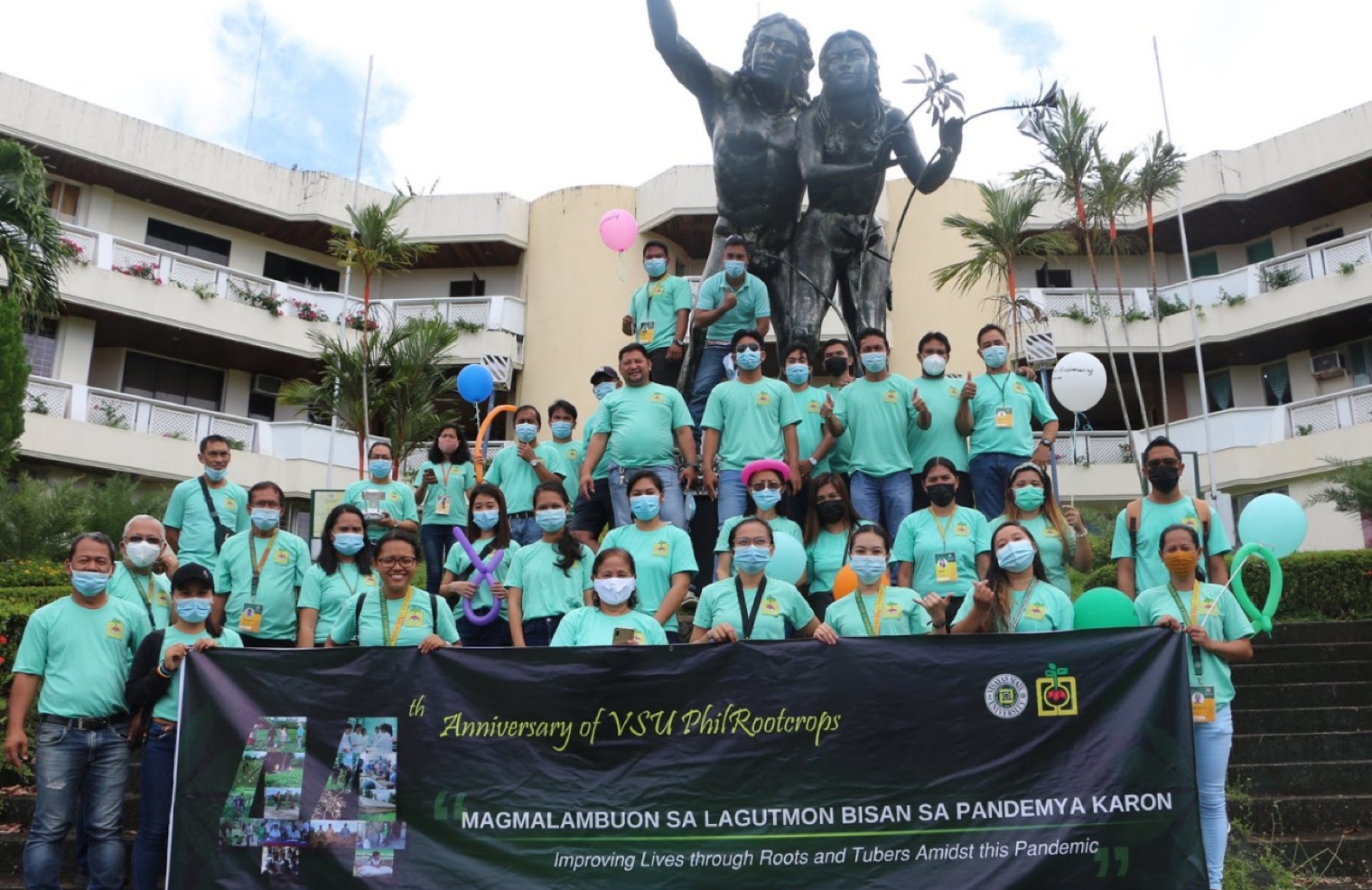 The weeklong anniversary of PhilRootcrops concluded with an anniversary convocation program with a keynote address from Dr. Vivencio R. Mamaril, Director of the Department of Agriculture - Bureau of Agricultural Research (DA-BAR). The same event also paid tribute to the retiring staff of PhilRootcrops.
All these achievements in the last 44 years prove that PhilRootcrops is VSU's crown jewel in terms of research productivity, extension, and technology generation, making way for life-changing impacts to the lives of the Filipino root crop farmers.