DMet hosts webinar to celebrate World Meteorology Day
Details

Written by Aura Shaznay P. Tumulak

Published: 30 March 2021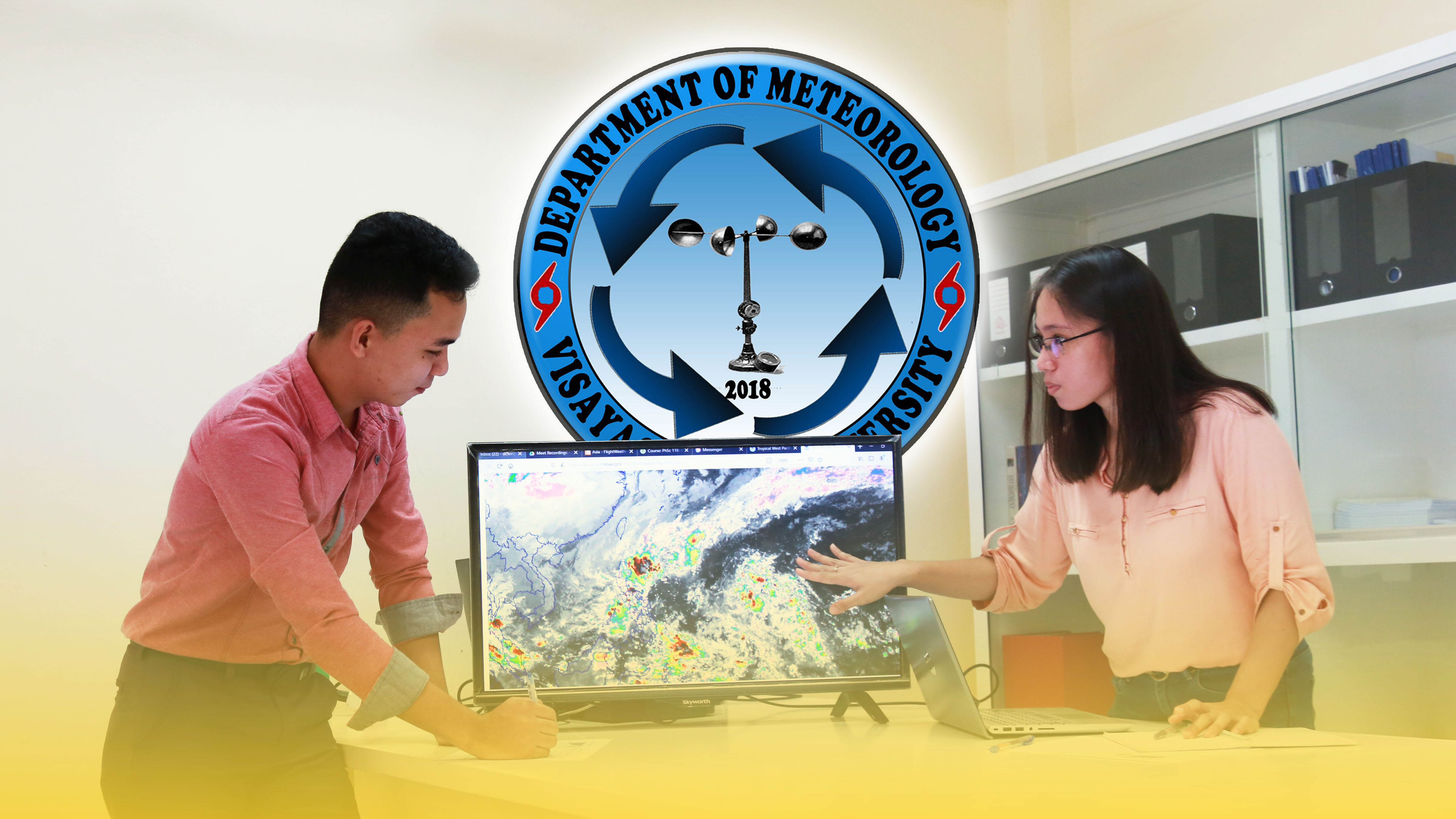 The Department of Meteorology (DMet), a new academic unit here in the Visayas State University, led the celebration of the World Meteorological Day by spearheading a webinar held on March 22, 2021.
Dubbed as #WeatherWiser: A New Normal, this whole day event was jointly organized by DMet and the VSU Meteorological Society.

Three speakers from the state weather bureau PAGASA along with a faculty member from the Central Visayan Institute Foundation (CVIF) were invited to discuss four main topics on severe weather phenomena in the Philippines, challenges and opportunities in the country's disaster risk reduction management (DRRM), ocean-land interaction, and climate change versus changing climate.
In one of the talks, Mr. Romeo Ganal of PAGASA shared how DRRM in the Philippines was transformed from following a very reactive approach to becoming a proactive one. He even recalled how Super Typhoon Yolanda (Haiyan) has changed our view of disasters in the past years.
According to him, our previous disaster experiences taught us to implement an integrated approach of bottom-up and participatory DRRM where disasters are a reflection of people's vulnerabilities.
Mr. Ganal proceeded by highlighting the role of universities and colleges in informing the public with localized information on disasters.
"We advise those from the national learning institutions or the SUCs that if they can provide their localized versions of the IEC materials we produce about disasters, that can be a good way to educate the public," the speaker said.
While there are too many communication materials that have been produced to inform and prepare the public on impending natural disasters, these communication materials have not been popularized to be easily understood by the local people.
This, according to Mr. Ganal, is where meteorology students can come in to fill in the gap between scientific information and public knowledge.
In fact, the speaker encouraged VSU meteorology students to consider doing research that would allow them in PAGASA to better understand how local people in different parts of the country perceive and comprehend the communication materials that their agency has produced for the past years.
Other speakers of the webinar include weather specialist Analiza Clauren, climatologist Ger Anne Marie, and educator Janneli Lea Soria of CVIF.
VSU is one of the only four universities in the Philippines that offers a four-year undergraduate degree program in meteorology.