VSU partners with BAFE to train engineers on software-aided feasibility study
Details

Written by Arthur It. Tambong

Published: 11 December 2020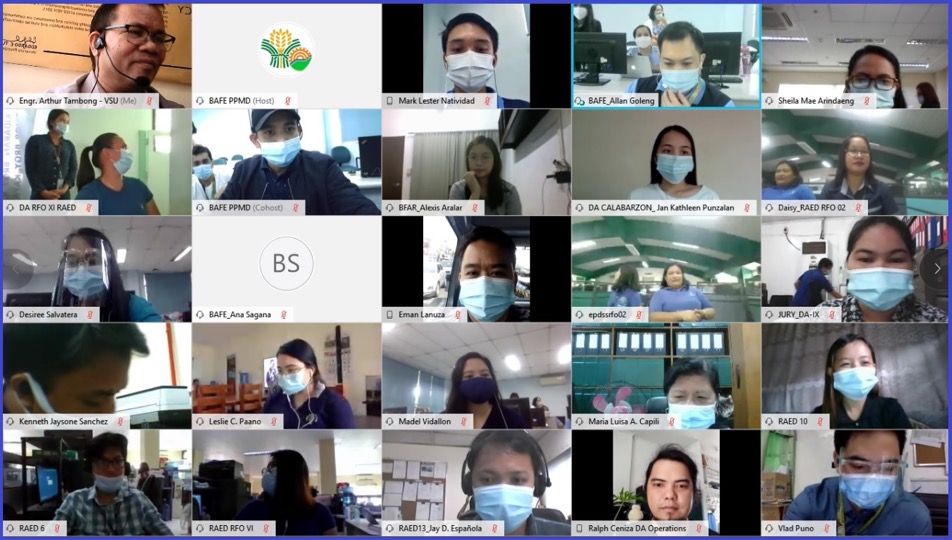 In partnership with the Bureau of Agricultural and Fisheries Engineering (BAFE), Visayas State University trained the employees of the Department of Agriculture (DA) on software-aided feasibility study preparation and evaluation on September 21- November 25, 2020.
The virtual training catered seventy-one participants, mostly agricultural engineers and some allied professionals, from the National Capital Region and fifteen other regions of the country. They represent DA bureaus, regional field offices, banner programs, and attached agencies.
The event showcased the utilization of software for speedy preparation of feasibility studies that are compliant with the International Accounting Standard (IAS) and International Financial Reporting Standard (IFRS). It used version 5.18 of the feasibility study-making software, Bytex Feasibility Analyzer, authored and copyrighted by Prof. Arthur It. Tambong. The software author himself served as the resource person for the entire 8-day rigid training.
The training covered nine competencies and was focused on agri-fisheries mechanization facilities and projects in support of the implementation of Republic Act 10601 or the Agricultural and Fisheries Mechanization Law.
Prof. Winston M. Tabada, the VSU Department of Computer Science and Technology (DCST) head, provided the virtual classroom support as the Moodle Administrator while the University Computer Center, headed by Engr. Sean Villagonzalo, provided internet connectivity during the lectures up to the training assessment.
The activity was spearheaded by the Department of Agricultural and Biosystems Engineering (DABE), led by Engr. Eldon P. De Padua, as part of its extension activities. The College of Engineering and Technology (CET) led by Dr. Roberto C. Guarte and the VSU Director for Extension, Dr. Antonio P. Abamo, also provided facilitative support for the training.

The virtual training proper started last September 21 and ended on September 30 via Webex teleconferencing and Moodle virtual classroom, while the training assessment was completed on November 25, 2020. The activity was funded by BAFE.