VSU joins Southeast Asia's premier University Consortium for agriculture and natural resources
Details

Written by Allen Glen Gil

Published: 04 December 2020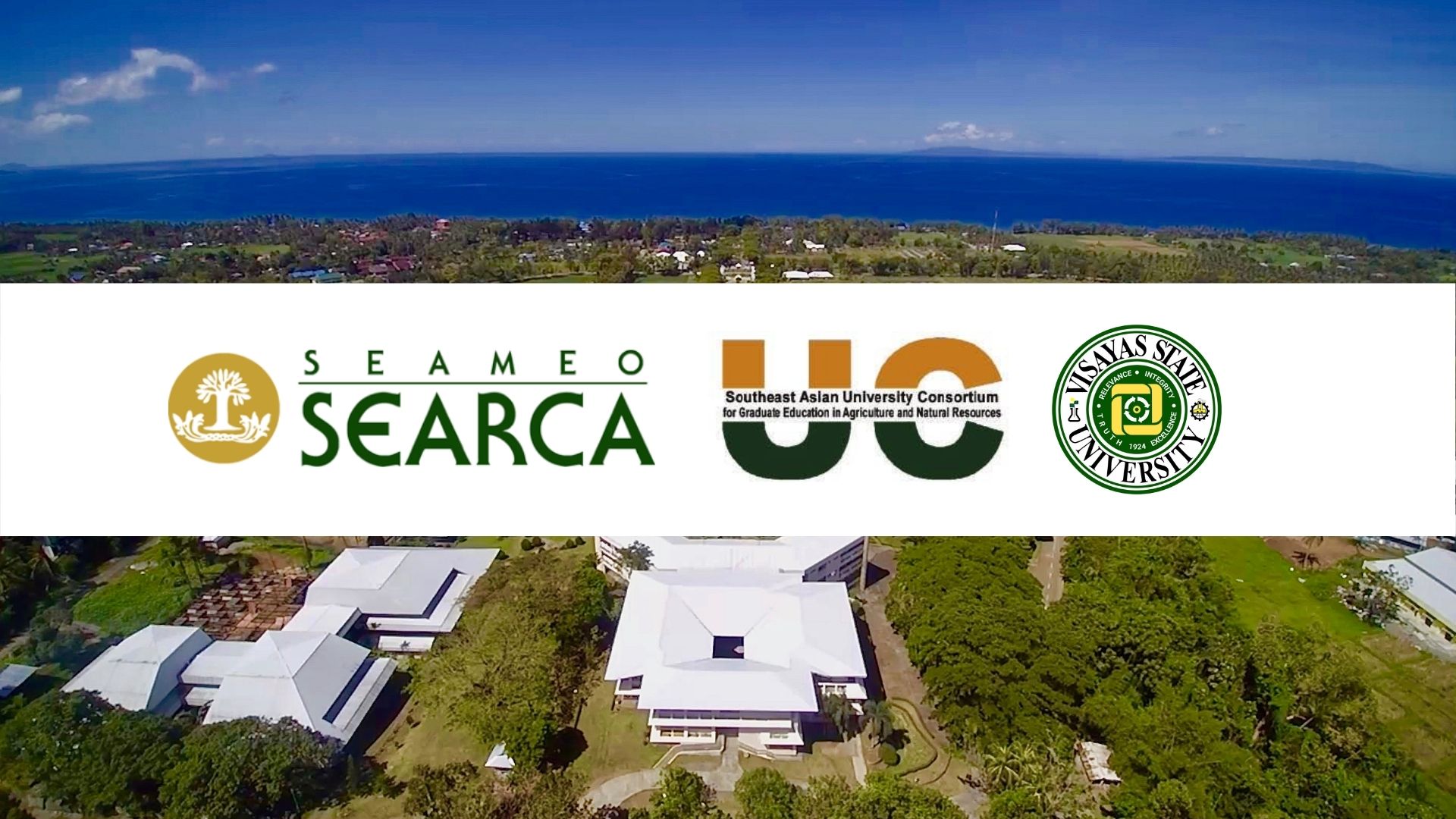 As part of Visayas State University's (VSU) vision of becoming a globally competitive university, the Southeast Asian Consortium for Graduate Education in Agriculture and Natural Resources, simply called University Consortium (UC), grants an affiliate membership to the Visayas State University.
UC unanimously voted for the inclusion of VSU to its prestigious organization on November 25, 2020, during its 33rd Executive Board Meeting held virtually.
VSU President Edgardo E. Tulin facilitated this application as part of his administration's plan to internationalize the university.
"I'm very happy for this opportunity given to VSU by the UC Executive Board. While there is a global pandemic currently ongoing, this did not stop us from attaining some of our plans for internationalization. This adds to our recent achievement of getting a 3-star rating from QS. Soon, we will also see to it that VSU will be included in Asia's ranking of top universities," President Tulin said.
With this achievement, VSU will now be joining the ranks of top universities in agriculture and natural resources across Southeast Asia, Taiwan, Japan, and Canada.
Visayas State University will also be one of the only three universities in the Philippines to be part of this consortium—the other two are University of the Philippines Los Baños (UPLB) serving as a regular member, and the Central Luzon State University (CLSU) as an affiliate member.
VSU's affiliate membership to UC may be elevated to regular membership after three years subject to satisfactory assessment by UC.
As an affiliate member, VSU may participate in all UC activities including the Summer School to be hosted by Universitas Brawijaya based in Indonesia, the Graduate Forum to be spearheaded by National Taiwan University, the Faculty Forum to be organized by Tokyo University of Agriculture, and the 34th Executive Board Meeting to be hosted by University Putra Malaysia.
More importantly, membership to UC also provides various opportunities for VSU faculty and students such as graduate scholarships, research grants, travel grants, and mobility support to its member universities.
UC was established in 1989 and was initiated by the Southeast Asian Regional Center for Graduate Study and Research in Agriculture (SEARCA). The establishment of UC was part of the commitment made by leading Southeast Asian higher education institutions to pursue agricultural human resource development by linking top agricultural universities in the region and facilitate the free exchange of information, facilities, and expertise.
UC's regular members include Institut Pertanian Bogor (IPB), Universitas Gadjah Mada (UGM), Universiti Putra Malaysia (UPM), University of the Philippines Los Baños (UPLB), and Universitas Brawijaya (UB). Meanwhile, UC's associate members are Tokyo University of Agriculture (Tokyo NODAI) and National Taiwan University (NTU). And lastly, UC has the University of British Columbia (UBC) of Canada and CLSU as its affiliate members.