Nat'l seed agency recognizes VSU VP for research and extension
Details

Written by Isabelle Amora

Published: 30 April 2019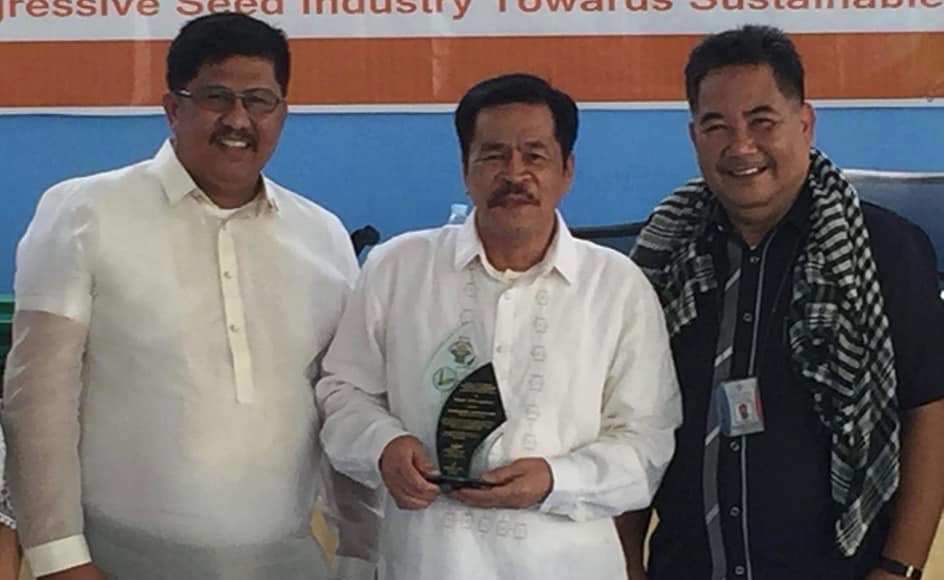 VSU Vice President for Research and Extension Dr. Othello B. Capuno was recently recognized by the National Seed Industry Council (NSIC) for his invaluable support and contribution to the implementation of the Seed Industry Development Act of 1992 as chairman (2000-2010) and member of the council's technical working group for 22 years.
The Act, also known as Republic Act 7308, promotes and accelerates the development of the seed industry in the country. Under the Department of Agriculture's Bureau of Plant Industry, the council was created to serve as the forefront in implementing the provisions of the republic act.
Some of the responsibilities of the council include formulating policies that will stimulate plant breeding activities for the development of the genetic resources of the country, encouraging individuals and organizations engaged in genetic resources management to adopt systems which improve the quality of seeds for farmers, and promoting the establishment of infrastructures in priority areas geared toward the seed industry development, among others.
Capuno shared that he has always been passionate about working on corn improvement and will continue to do so for the corn farmers in the country.
"I feel honored, inspired and very grateful to the National Seed Industry Council for this prestigious recognition. I was highly motivated to work in corn improvement due to low corn productivity, susceptibility to insect pests and diseases, poor eating quality and low farmers income. I consider it as a challenge and it is very rewarding that the Philippines became self-sufficient in yellow corn in 2014. I will continue to commit and promote the corn seed Industry Development in the country for our lowly corn farmers in the Philippines," Capuno said.
Dr. Capuno received the plaque of recognition at the Bureau of Plant Industry, Malate, Manila on March 28, 2019.