#VSUAnniv: DA USec lauds VSU's landscaped campus
Details

Written by ELTBestil

Published: 01 August 2017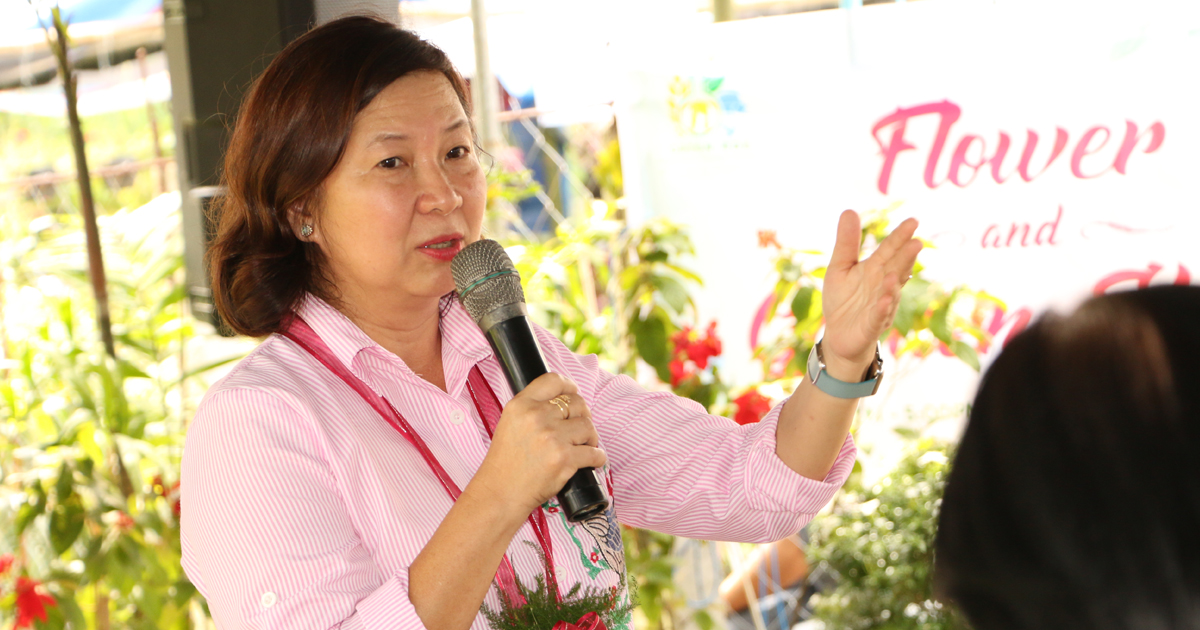 Evelyn Laviña, undersecretary for high-value crops and rural credit of the Department of Agriculture, complimented on VSU's campus owing to its green and floral landscape, during the Formal Opening of the Flower and Garden Show, at the VSU Upper Campus, August 1.
In her speech as Guest Speaker, USec Laviña said she was amazed by the welcoming landscape of the campus, let alone at its entrance gate. The undersecretary also lauded VSU's pesticide and medicinal garden which contain both non-flowering and flowering plants, such as the Asunting, that have medicinal properties and the potential to counter field pests.
A plant and landscaping enthusiast, Usec Laviña gave tips to flower and garden enthusiasts and hobbyists to better appreciate the practice of growing ornamentals and culinary herbs, and market them.
Entrepreneurship and advocacy
"Let's raise the bar in selling [ornamental plants] by involving advocacy in the selling," said Laviña to the participating exhibitors, enthusiasts, and VSU researchers.
Besides using the appropriate pots, USec Laviña advised the exhibitors to arrange the plants in such a way that the booth would look as if it was a landscaped garden.
USec Laviña also advocated for the responsible selling of horticultural plants to encourage more customers to buy. Speaking from ill experiences of buying phony ornamentals in Manila, she laments on this pervasive practice which, for her, could highly discourage enthusiasts to patronize horticultural plants.
Besides tips, USec Laviña also promoted the appreciation of local species of flowering plants such as Mussaenda varieties including Doña Eva and Doña Paz which were named after the wives of past Philippine Presidents. Marketing these plants is also, in a way, promoting interest into a bit of Philippine history, USec Laviña said.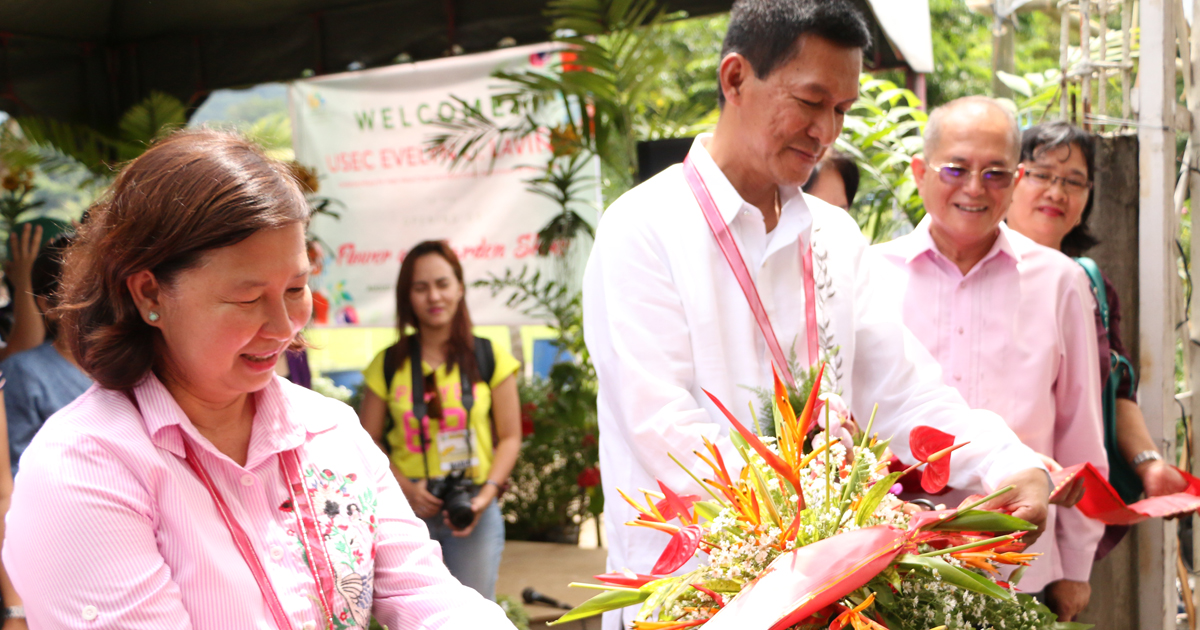 The Flower and Garden Show at VSU is one of the highlights of the VSU 93rd Anniversary organized by VSU's Department of Horticulture and the Visca Horticultural Society (ViHoS). An annual event, it showcases ornamental plants, culinary herbs, fruit trees, vegetables, and landscaping ideas by enthusiasts from Eastern Visayas.
This year, VSU President Dr. Edgardo E. Tulin welcomed tens of exhibitors and guests and hoped to promote an appreciation of nature's diversity.