[VSU President] 94th VSU Anniversary Message
Details

Written by Kenneth Roca

Published: 09 May 2018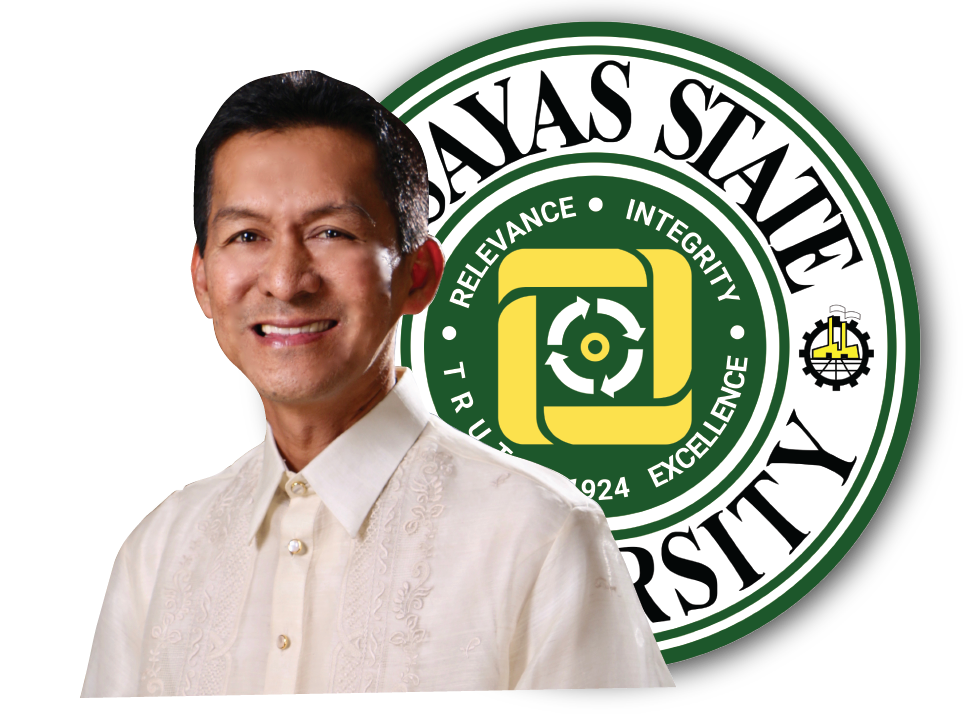 My heart is filled with thrill and joy as we celebrate another momentous year of hard work and perseverance. This celebration would not be possible without the diligent works of all the people who in countless different ways supported this institution since its establishment in 1924. I sincerely congratulate all the members of the VSU constituency – the students, faculty, staff, clientele, alumni, benefactors and program supporters on the 94 th VSU Founding Anniversary.
Visayas State University has hurdled the challenges for the past 94 years. Our noble accomplishments of nurturing the institution to what it is now truly deserve a celebration. This celebration shall not overwhelm us with our triumphs and success. This shall also serve as an opportunity for us to assess our performances, programs and strategies in order for us to truly address and serve our clientele's needs with all the best we could as an institution.

Starting this year, we celebrate our founding anniversary in April instead of the traditional August celebration to coincide with the conversion of the then Leyte State University, formerly ViSCA, to what is now the VSU under Republic Act 9437.

The VSU's 94 th anniversary is anchored on the theme "Building sustainable and resilient communities through rainforestation and climate-smart agriculture." This is very relevant especially in addressing the prevalent effects of climate change to our communities. Our theme for this year shall also guide us in our pursuit to become a globally competitive university for science, technology, and environmental conservation.

As our beloved Visayas State University embarks on another year of academic thrill and excitement, may we never grow tired of giving the best that we could for the greater good of our beloved Alma Mater and the greater welfare of our fellow countrymen.

Once again, congratulations to all of us. Mabuhay and God Bless VSU!
EDGARDO E. TULIN
PRESIDENT
VISAYAS STATE UNIVERSITY