[Region] 94th VSU Anniversary Messages
Details

Written by Kenneth Roca

Published: 09 May 2018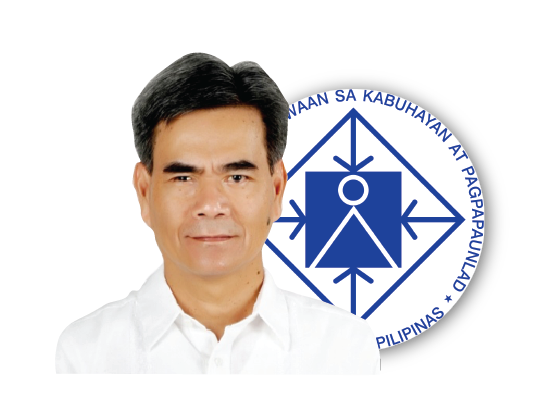 Let me extend my best wishes to the Visayas State University (VSU) as it celebrates its anniversary.

AmBisyon 2040 envisions that by year 2014, rthe country shall have become a high-trust society where families thrive in vibrant, culturally diverse, and resilient communities. With the help of VSU in region, we rest assured that Eastern Visayas is on its way towards this vision as the institution promotes reforestation and climate-smart agriculture.

Eastern Visayas has experienced first-hand the devastating effect of climate change during Supertyphoon Yolanda. It was a call to action for us to adapt to and mitigate future climate-induced natural disasters while expanding economic opportunities for the people. We need to go beyond the traditional approaches and reap the full benefits of implementing strategies, such as reforestation and climate-smart agriculture, which VSU highly participates in.
In engaging the Eastern Visayas communities into climate-smart agriculture, there is a greater chance for region to increase its agricultural productivity that has been low for several years already. VSU leads in agriculture education for regional and rural development, thus, which plays a crucial role in improving the agricultural productivity in the region. We look forward to a more meaningful partnership in addressing the challenges in the agriculture sector and sustaining the 12.4 percent economic growth that the region achieved in 2016.

Congratulations and have a meaningful anniversary!
ATTY. BONIFACIO G. UY
REGIONAL DIRECTOR
NATIONAL ECOMONIC AND DEVELOPMENT AUTHORITY
EASTERN VISAYAS REGION
---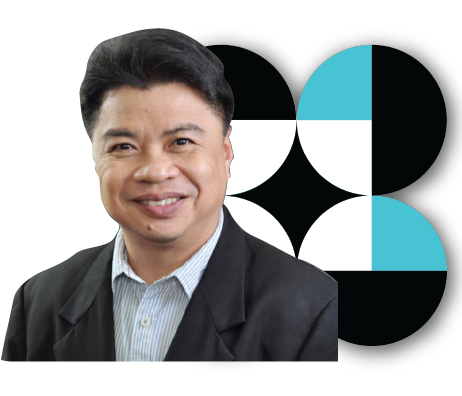 Congratulations to the Visayas State University for celebrating its 94 th Founding Anniversary!
This year's theme "Building sustainable and resilient communities through rainforestation and climate-smart agriculture", is very much timely because more than ever, we recognize the need to adopt innovative reforestation initiatives in order to attain much needed
ecosystem services as well as to provide benefits to forest-dependent communities, thus, increasing their resilience; and the need to embrace new innovations in agriculture to ensure food security, thereby contributing to the country's aim of empowering communities.
The Department of Science and Technology, driven by its vision of "Science for the People", and with strong partnership/collaboration/coordination with the SUCs, NGAs, Private Sector, NGOs, and other stakeholders, implement breakthrough programs and projects that would make science and technology felt by every Filipino. We in the DOST, therefore, recognize and salute that as the Center of Excellence in
Agriculture, Agricultural Engineering, and Forestry in the Region, the Visayas State University never ceased from providing quality education on agricultural studies, giving due importance on research and development to attain regional and rural development.
Indeed, the Visayas State University constituency, led by its noteworthy officials, has all the reasons to celebrate this very important occasion because this marks the conception of the highly esteemed
institution.
The Department of Science and Technology expresses its unrelenting support to the Visayas State University in bringing outstanding services in instruction, production, research, development and extension to the Region.
More Power and Mabuhay!
ENGR. EDGARDO M. ESPERANCILLA, CESO II
REGIONAL DIRECTOR
DEPARTMENT OF SCIENCE AND TECHNOLOGY
REGIONAL OFFICE NO. VIII
---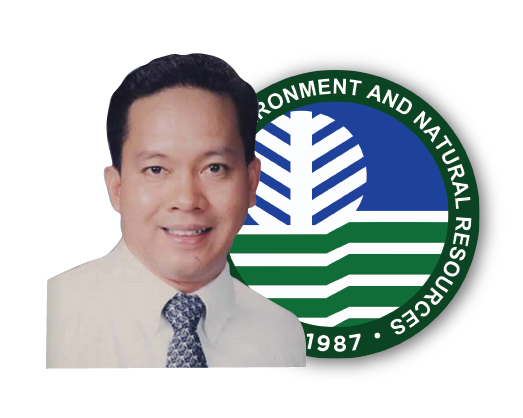 I am expressing my heartfelt felicitations to President Edgardo E. Tulin and everyone at Visayas State University (VSU) on the occasion of its 94 th founding anniversary.
Ladies and gentlemen, I think you will agree with me that, in an average human being's relatively brief lifespan, ninety-four years is already more than enough to live, to be active and enthusiastic, it usually marks a time when one slows down, scaling back on one's activities and
commitments.
But from everything I've seen over, VSU is ninety-four years young, and, only just beginning to flex its wings, dreaming of an even brighter future, energetically moving forward, building on your illustrious history of academic and institutional achievements.
This outstanding institution is celebrating the fruits of all the success with the year's theme "Building sustainable and resilient communities through rainforestation and climate-smart
agriculture". With this theme, it only justifies that the University has one heart and aim with the government in the support of the communities. As a vital cog of the DENR in the protection,
conservation and management of the environment of natural resources in the region, the University showed its commitment of support to the various Programs of DENR, among others:
conduct impact assessment zeroing in on environmental enhancement and poverty reduction and cover success stories in implementing the Program; establishment of clonal nursery to
produce/raise quality planting materials; the National Greening Program (NGP); conduct of resource valuation studies in some of the protected areas of Region 8. On the other hand, livelihood options generated through its various RDE activities have been adopted by farmers, fisherfolks and other stakeholders from far and wide or countryside development.
More importantly, some of the key players in the implementation of various DENR Region 8's thrusts and programs were graduates or product of then Visayas State College of Agricultutre (ViSCA), now the well-known Visayas State University (VSU). They are now in the hierarchies of DENR-R8, and you are continuously producing outstanding and competent graduates.
These are some of the thousand proofs that VSU has great competence, and is one of the prestigious institutions of higher learning in the Visayas. The University's persistent efforts to create a stimulating educational environment for its students have paid off handsomely. An outstanding educational institution cannot be built overnight. I know that during the past ninety-four years, the VSU's place as a leading institution of excellence in the Visayas was secured through the hard work and selfless devotion of many people.
Before I close, may I once again express my very best wishes for continued success at the VSU.
Greetings to past and current faculty and staff. Keep up the good work! I look forward to returning to your campus for the Centennial Celebration. Thank You!
ATTY. CRIZALDY M. BARCELO, CESO III
REGIONAL DIRECTOR
DEPARTMENT OF ENVIRONMENT & NATURAL RESOURCES
REGIONAL OFFICE VIII
---
Being one of the Centers of Excellence in Agriculture in the country is no easy feat; thus, the Commission on Higher Education- Regional Office VIII congratulates the Visayas State University for its pool of experts in agriculture, forestry, and allied fields.

It is but fitting that VSU is at the forefront in bringing its service to the community and other stakeholders in the region towards resilience. With its strengths in Research, Development and Extension, VSU can help farmers use climate-resilient crop varieties and appropriate technology that can protect their crops from climate change. Extension activities through workshops, seminars and sharing of best practices on risk reduction efforts based on local experiences captured through VSU's research can also be shared to locals in preparing them to face extreme weather conditions.

Natural disasters have now become local phenomena. Risk to people and property intensifies as locals are exposed to weather extremes. With the geographic location of Eastern Visayas, it becomes vulnerable to calamities and economic challenges; thus, building resilient communities anchored on agriculture becomes a necessity. The regions' agriculture must be made climate-responsive.

Soar high, VSU, as you lead in improving the local communities' resilience to natural disasters. Continue to lead to live by your core values of Relevance, Integrity, Truth, and Excellence!

Happy 94th Anniversary Celebration!

MAURA CONSOLACIOND. CRISTOBAL
DIRECTOR
COMMISSION ON HIGHER EDUCATION
REGIONAL OFFICE VIII
---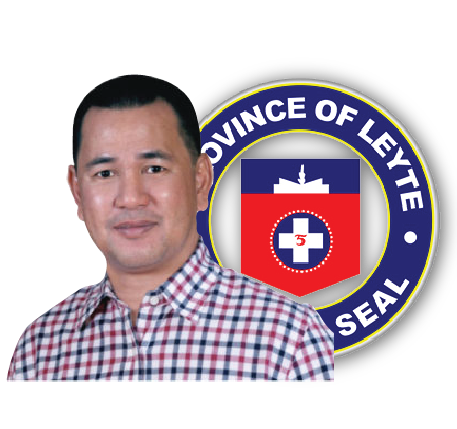 I extend my warmest greetings to the administrators, faculty and staff, and students and alumni of the Visayas State University (VSU) in Baybay City on your anniversary celebration! We in the Government of the Province of Leyte are one in your joyful celebrations of the achievements of your school.
From its origins as the Baybay Agricultural School on 2 June 1924, its conversion to the Visayas State College of Agriculture (ViSCA) in 24 May 1974 and the Leyte State University in 11 August 2001, and finally to the Visayas State University (VSU) in 27 April 2007, the university continues to strengthen its reputation as the foremost zonal agricultural university in the Philippines. But it isn't just so because VSU is also establishing itself as the premier university for science and technology in the Visayas – and I am proud to be part of it in my capacity as Governor of the Province of Leyte.

Since my early years, I have known VSU as a center for educational excellence, a university that provides excellent education, research and development, and community engagement opportunities for its faculty and students. As Province Governor, I know that VSU is among the government's strongest and most valuable partners in sustainable development. For these reasons I am then grateful to all the administrators, faculty and staff, and students and alumni for doing their share in promoting sustainable development in Leyte and in Eastern Visayas.
On your anniversary, I hope that you will be steadfast in your core values of relevance, integrity and excellence. I assure all of you that we in the Province of Leyte will be strong supporters of your endeavors, especially in producing the best pmanpower in our land.
Congratulations and good luck!
HON. LEOPOLDO DOMINICO L. PETILLA
GOVERNOR
PROVINCE OF LEYTE
---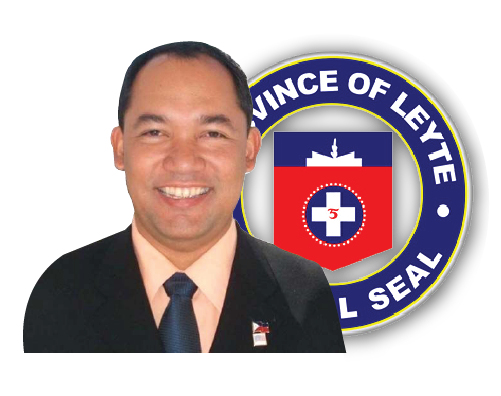 Greeting of Peace and Love!

Congratulations on the 94th Founding Anniversary of our beloved university. The laurels and recognitions garnered over the past 94 years is a fitting tribute to the shared dreams, sacrificws and hardwork of our faculty, staff and students le by Dr. Eduardo E. Tulin, our university president.

Visayas State University is at the forefront of a revolutionary shift in forestation and agriculture. This is perharps why our founding anniversary theme, "Building Sustainable and Reselient Communities Through Rainforestation and Climate-Smart Agriculture" becomes even more meaningful in our quest to reverse the effects of climate change while advancing at the same time imperative for food sustainability and security.

I leave you all with the immortal words of Justice Oliver Wendell Holmes, Sr. thus: "I find great thing in this world is not much where we stand, as in what direction we are moving: To reach the port of heaven, we must sail sometimes with the wind and sometimes against it – but we must sail, and not drift, not lie at anchor."

Mabuhay!

ATTY. CARLO P. LORETO
VICE GOVERNOR
PROVINCE OF LEYTE
---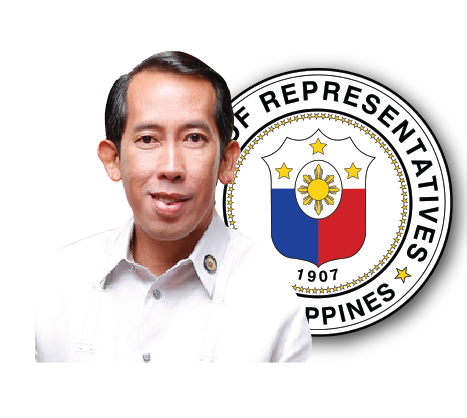 Greetings of Peace!

It is my honor on behalf of the whole constituency of the Fifth District of Leyte to extend our warm welcome and enthusiastic congratulations to all in attendance at the 94th Founding Anniversary Celebration of Visayas State University on April 17-27, 2018. This event provides a delight opportunity to reunite with old friends, colleagues, and classmates while honoring the school's decades of service and achievement.

This year's theme "Building sustainable and resilient communities through rainforestation and climate-smart agriculture" demonstrates the university's commitment to solving challenges and adversities brought about by natural disasters and climate change. Climate change is a worldwide problem that we must all work on and this year's theme is a good start at facing this issue head on.

In VSU's 94 successful yers of academic excellence and cultivating young minds, there is no denying that it hass displayed a vital role in shaping what our nation is now.

On this momentous occasion, we toast to VSU's continued success in the coming years and beyond.

Congratulations and more power!
JOSE CARLOS L. CARI
CONGRESSMAN
5TH DISTRICT OF LEYTE
---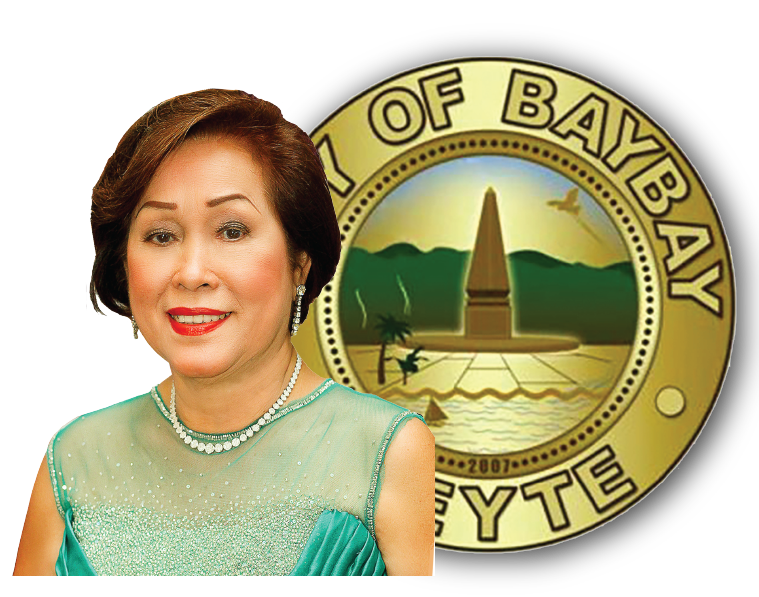 In behalf of the people of the City of Baybay, I would like to pass on our warm wishes to the Visayas State University on the occasion of its 11th year anniversary celebration particularly on the renaming of the Leyte State University to the Visayas State University as per R.A. 9437. To the dedicated men and women of this institution, we commend you for your passion and hard work in sustaining throught the years its fame as a Center of Excellence here in the Philippines and in the ASEAN.

Other than a beacon of learning, Visayas State University has truly preserved its scenic beauty as it sprawls calmly between the Camotes Sea and the majestic Mount Pangasugan. It has done that and more – it has become a premier institution of Instruction, Research and Extension throughout the years.

Congratulations VSU on your 94th Anniversary Celebration. To the administration and the faculty and staff, thank you for all the good work especially for the modern agricultural technologies that you have developed and shared to our farmers.

Kudos once again and may the good Lord bless VSU as it continues to fulfill its mission of furthering the cause of education for each and every Filipino.

Mabuhay, VSU!

CARMEN L. CARI
MAYOR
CITY OF BAYBAY