Flood hazard maps for Samar, Leyte now ready for use
Details

Written by ELTBestil

Published: 11 November 2016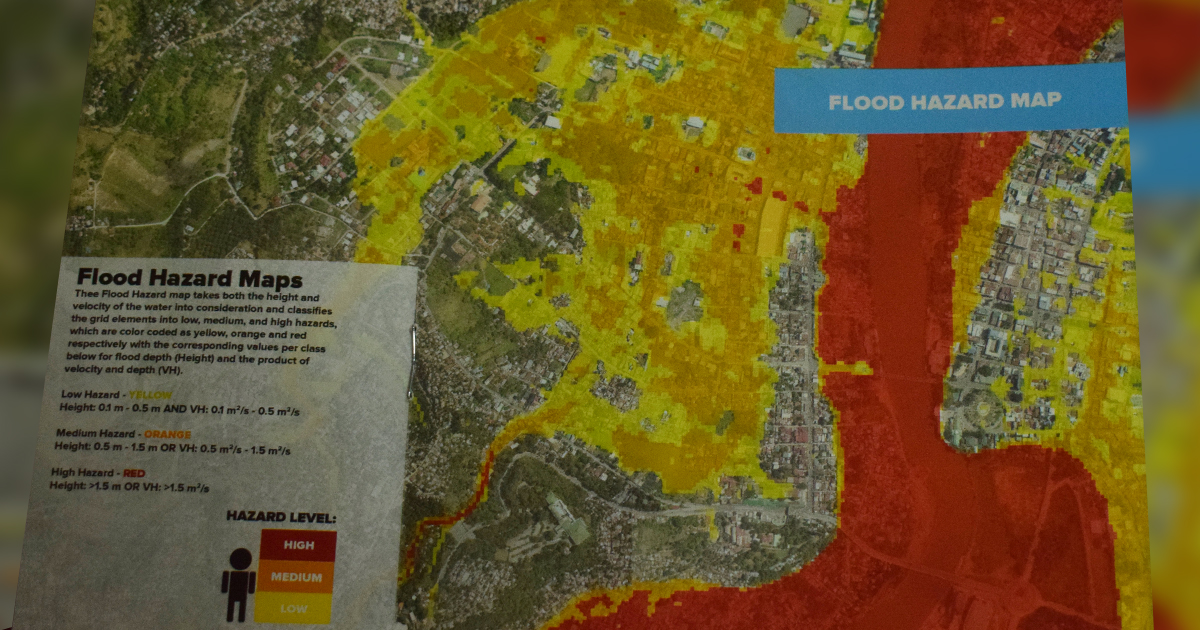 Local government units (LGUs) in eight municipalities and cities in Leyte and Samar have now received the flood hazard maps through a Data Turnover Ceremony, November 10, at the VSU Convention Center.
The ceremony was conducted during the 2nd Conference of the Philippine Light Detection and Ranging Technology (Phil-LIDAR) Team in the country. Phil-LIDAR, an offshoot of the Disaster Risk and Exposure Assessment for Mitigation Program, is led by the University of the Philippines' Department of Geodetic Engineering-Training Center for Applied Geodesy and Photogrammetry (UP-TCAGP) with the auspices of the Department of Science and Technology (DOST).
Flood hazard maps and CDs that contain copies of the maps and flood simulations were given to LGU representatives in six municipalities in Leyte including Palo, Abuyog, Ormoc, Tanauan, Baybay, and Hinunangan, and two municipalities in Samar including Sta. Rita and Balangiga.
VSU's Phil-LIDAR team leads the flood hazard and resource mapping in Leyte and Samar which were the largely affected areas of 2013 super typhoon Yolanda (Haiyan). The team is still working on the maps of other municipalities in the region in cooperation with teams from the University of the Philippines and the University of San Carlos in Cebu.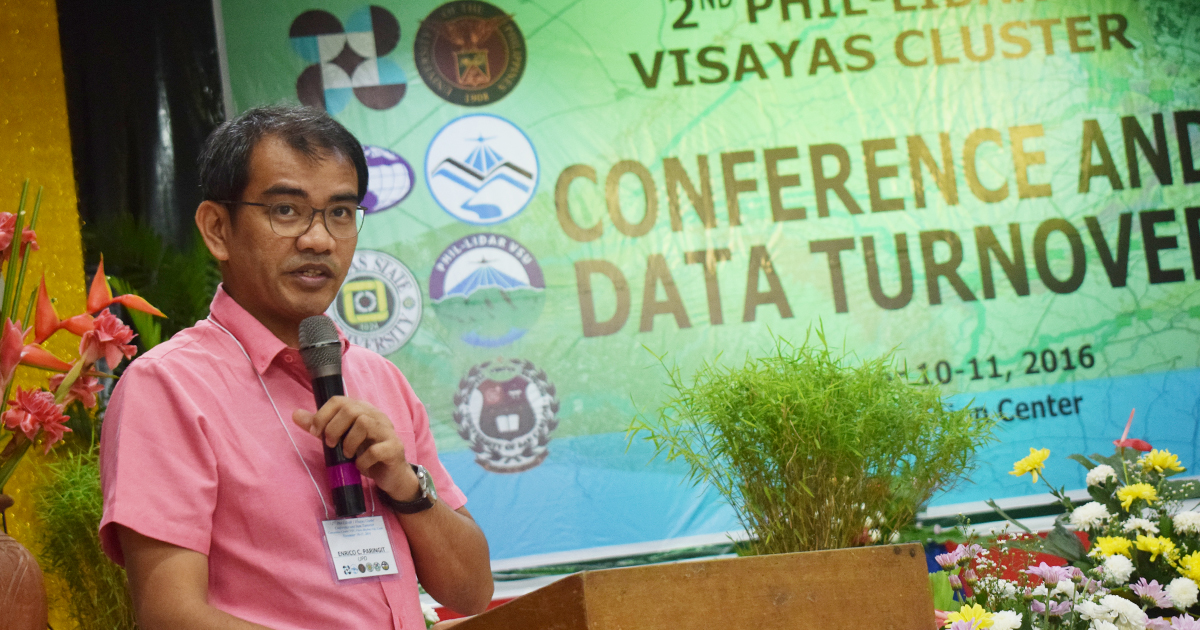 Dr. Enrico Paringit, program leader of Phil-LIDAR 1, said the nationwide project seeks to provide knowledge tools for assessing risks and exposure to hazards such as floods, and storm surges. Phil-LIDAR 1 is a component of the country's LIDAR-based projects that map 257 river basins nationwide as the basis to plan out disaster mitigation efforts.
On the other hand, Phil-LIDAR 2 Program aims to develop resource maps that assess the available resources in a municipality that can be harnessed for development. The maps can be used as tools to address the vulnerability, supply demand issues of high-value crops production, irrigation assessment, coastal resources, aquaculture production, forest protection, and renewable energy.
"The maps aim to create spatially-enabled communities," said Dr. Paringit as he explained the importance of a community's awareness not only on risks and hazards, as well as resources that can be potential opportunities for economic development among other purposes.
The conference was participated in by VSU engineering students, staff from DOST-Philippine Council for Industry, Energy and Emerging Technology Research and Development, DOST Region VIII, and OXFAM-Tacloban, an international non-government organization.