[National] 94th VSU Anniversary Messages
Details

Written by Kenneth Roca

Published: 09 May 2018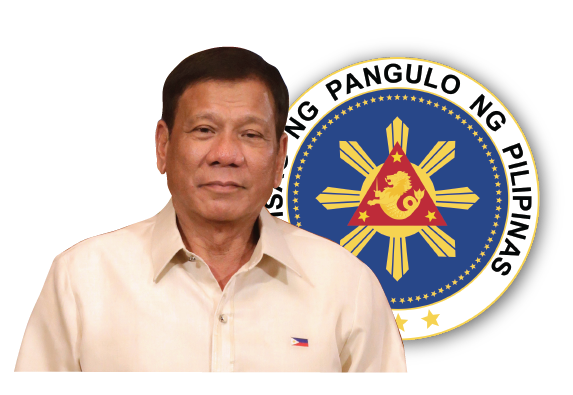 My warmest greetings to the Visayas State University (VSU) as it celebrates its Anniversary.
For years, VSU has advocated for more resilient and sustainable communities. True to the school's vision, it has taught its students the importance of science and technology as a catalyst for environmental conservation. I therefore commend the university for teaching them the necessary knowledge and skills to become proactive agents of social progress and growth.

May this momentous occasion strengthen VSU's commitment to elevate the quality of learning in Leyte and its neighboring provinces. It is my fervent hope that you will encourage our future leaders to demonstrate excellence, goodwill and service in their endeavors.

As a leading university in the region, continue to foster an environment that will encourage more innovations and breakthroughs. Let us make more meaningful changes in our localities and bring about a more livable and greener Philippines in the years to come.

I wish you all the best.

RODRIGO ROA DUTERTE
PRESIDENT
REPUBLIC OF THE PHILIPPINES
---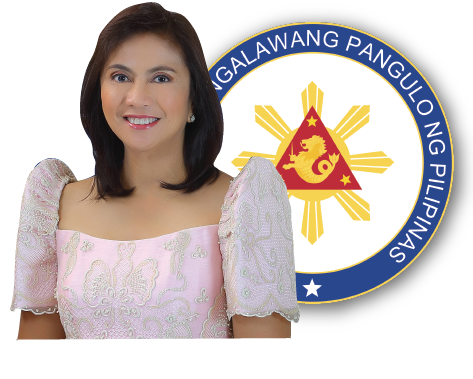 Greetings to Visayas State University (VSU) as you come together in thanksgiving for your anniversary celebration.

This anniversary is testament to your commitment to academic excellence and VSU's vision to serve our country, as you continue to guide our youth into becoming social-involved and responsive Filipinos. Let this event remind you of the devotion of the teachers and school administrators to every student; and may it inspire you to reach farther and change more lives for the better.

The theme, "Building sustainable and resilient communities through reforestation and climate-smart agriculture," is a timely subject matter as we push forward our efforts in sustainable development, while encouraging involvement among the youth. Let this celebration be a reminder of value off unity and cooperation as we work towards progress and development.

May you have a meaningful celebration.

Mabuhay kayong lahat!

LENI ROBREDO
VICE PRESIDENT
REPUBLIC OF THE PHILIPPINES
---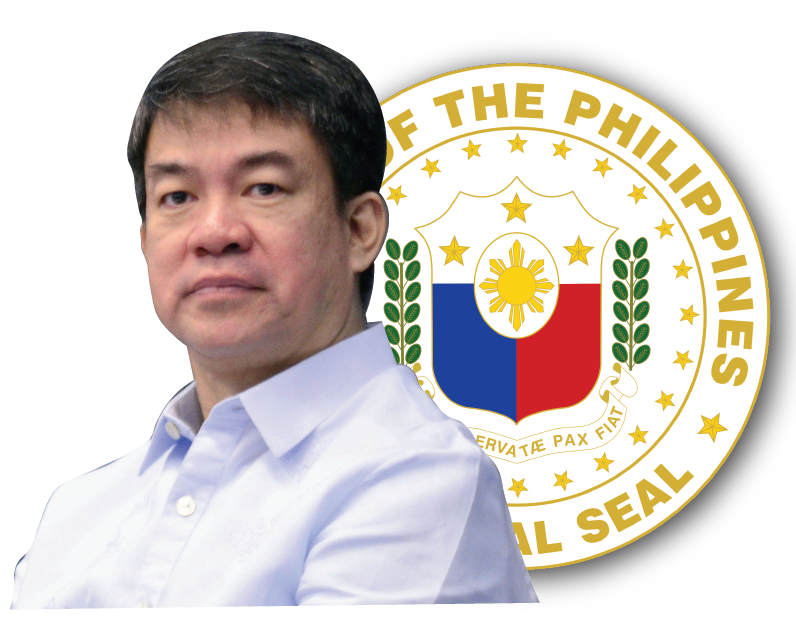 Greetings to the administrators, students, faculty, and staff of the Visayas State University as you celebrate your anniversary this April 27, 2018!

The rapid development of the Visayas region, particularly its agricultural sector, is a tribute to the contributions of the Visayas State University, even before it reached university status. I am pleased that despite your many achievements, you remain committed to your vision of becoming the premier university of science and technology in the Visayas and continue helping the region's development, as expressed in your theme, "Building sustainable and resilient communities through rainforestation and climate-smart agriculture". I am confident that your zeal for excellence will help you contribute significantly to improving the quality of life for all Visayans in these challenging times.

VSU empowers our youth to be the productive citizens and a positive force for change that will lead us to achieving our vision of a Philippine society which is just and fair, which saves and shares, which is scientific and objective, safe and peaceful, educated and healthy, democratic, and which is, most of all, happy and free, with overflowing love of God and country!

I wish you a happy anniversary and urge you to always use your KOKOte in deciding what is best for our country!

AQUILINO "KOKO" PIMENTEL III
OFFICE OF THE SENATE PRESIDENT
REPUBLIC OF THE PHILIPPINES
---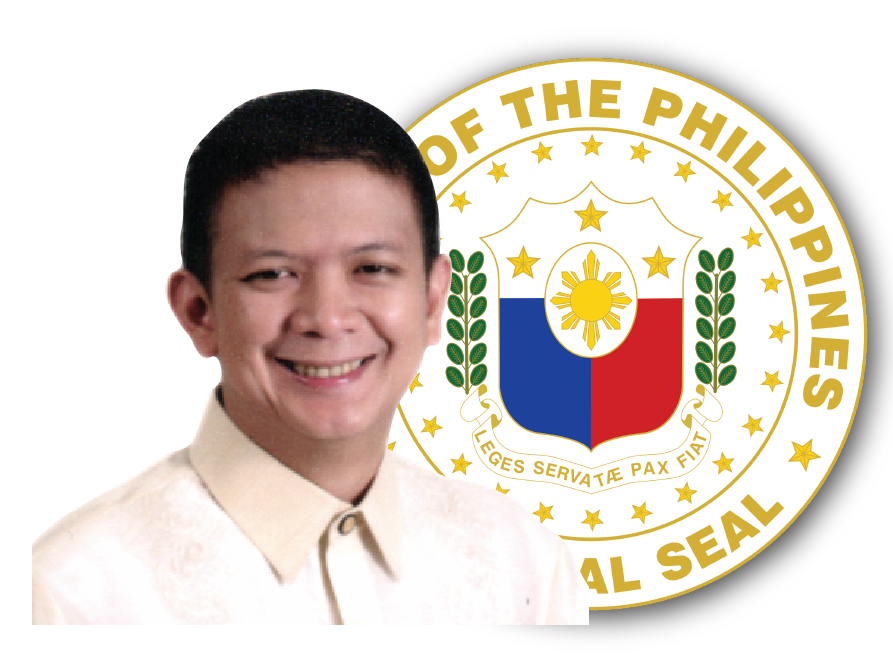 The late Nelson Mandela once said that "education is the most powerful weapon you can use to change the world" and indeed it is true, as an educated populace has proven to be one of the essential elements that helped countries to rise from disorder and poverty to become the advanced and progressive nations that we know today.

It is thus in this light that I am extending my warmest congratulations to the Visayas State University (VSU) which, since its beginnings in 1924 as the Baybay Agricultural School, have produced graduates fortified with this "powerful weapon" – one which they can utilize to allow them to become indispensable partners in our country's rise as the next economic powerhouse in the South East Asian region.

Furthermore, as the VSU celebrates its anniversary this year, it has truly established its standing as one of our country's important educational institutions in the Visayas where they mold students who would one day become the custodians/protectors of our rainforests; the developers and expanders of our agricultural industry; and the builders of resilient communities all over the country!

Once again, congratulations and Mabuhay!

FRANCIS "CHIZ" G. ESCUDERO
SENATOR
REPUBLIC OF THE PHILIPPINES
---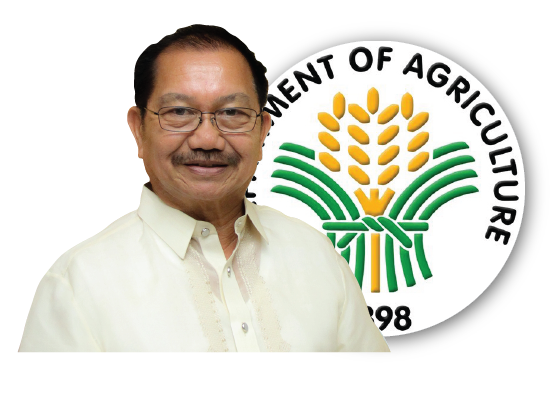 On behalf of the Department of Agriculture, I join the students, faculty, administrators, staff, and alumni of the Visayas State University in celebrating their 94th Anniversary.
Six years short of its centennial, VSU can proudly look back to 94 years of consistent growth and service to the young people of Leyte and the Visayas, not only by providing them the appropriate knowledge and skills necessary for starting and advancing their careers, but also by inculcating in them the right values that would help them become responsible citizens of this nation and the world.
And this year 2018, what can be more right and appropriate than correcting and moving your anniversary celebration from August to April and choosing a theme that perfectly addresses VSU's needs "Building sustainable and resilient communities through rainforestation and climate smart agriculture."
Located in one of the last remaining rainforests in the Philippines Mount Pangasugan, VSU has been recognized around the globe as an important research center on rainforest bio-diversity, with its Natural History Museum collecting more than 43,000 arthropod scpecimens. And having experienced the wrath of Yolanda and the continuing threats of climate change, VSU can indeed make an impact as a center of research for "rainforestation" and climate smart agriculture.
As I therefore thank VSU for being DA's reliable partner in modernizing agriculture for the last nine decades, I look forward to more decades of fruitful collaboration with you in generating and disseminating more appropriate technological innovations that would further advance not only agriculture, but other fields of knowledge as well, so that our youth can fully develop their full potentials not only as excellent professionals but also as well rounded, smart and loving citizens and human beings.
Again, Happy 94th Anniversary!
EMMANUEL F. PIÑOL
SECRETARY
DEPARTMENT OF AGRICULTURE
---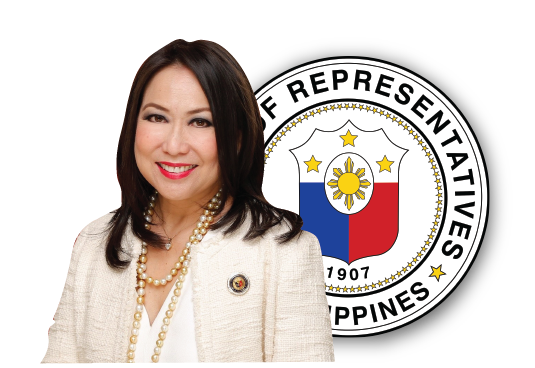 "Agriculture is our wisest pursuit," observed US President Thomas Jefferson, "because it will contribute most to real wealth, good morals and happiness."

Contributing notably to these objectives is what Visayas State University has accomplished. With its five campuses and eight collages, it has also valuably advanced its 2018 graduation theme, "Building Sustainable and Resilient Communities through Rainforestation and Climate-Smart Agriculture."

Such agriculture is the direction in which we should go, where climate-smart agricultural methods sustainably increase productivity while reducing greenhouse gas emissions significantly. Similarly, rainforestation is what we should be implementing everywhere, by the way of planting different species of endemic or indigenous Philippine tress so as to ensure a diverse ecosystem of flora and fauna, thus making our nation a haven for conservation.

All these, VSU has promoted admirably, in keeping with its remarkable reputation for being one of the top universities in Southeast Asia in the agricultural research. In such, you have accomplished much, VSU. And you have done it by living true to the VSU motto: "Relevance, Integrity, Truth and Excellence."

To the VSU graduates thus, let me impart these words: You have been trained exceptionally. Now go and share your expertise with the rest of the country. The best use of one's intelligence and capability is to share it with the rest of humanity. Let that be your legacy.

And to the VSU administration and faculty, take justifiable pride in what you have accomplished, molding our youth to be competent leaders who will make our country's future wealthier, morally better and happier, the way Thomas Jefferson envisioned.

For success, VSU, accept the gratitude of this reputation, as warmly say, "CONGRATULATIONS!"

ANN K. HOFER
REPRESENTATIVE, 2ND DISTRICT OF ZAMBOANGA SIBUGAY
CHAIRPERSON, HOUSE COMMITTEE ON HIGHER AND TECHNICAL EDUCATION
PRINCIPAL AUTHOR, R.A. 10931, "UNIVERSAL ACCESS TO QUALITY TERTIARY EDUCATION ACT"