95th #VSUAnniv: Flower, garden show kicks off week-long festivity
Details

Written by Isabelle Amora

Published: 30 April 2019
The annual Flower and Garden Show (FGS) formally signaled the opening of the week-long celebration of VSU's 95th founding anniversary, as it was formally opened on April 22, Monday.
Department of Budget and Management (DBM) Regional Director Annabelle C. Echavez graced the opening ceremony as one of the guest speakers, alongside Baybay City Mayor Hon. Carmen L. Cari.
Hinging on this year's theme, Director Echavez emphasized the importance of building networks and the role of the academe in technology innovation, adoption and commercialization through its students.
"Networks make a contribution not only in research and development but also to commercialization. The focus is now to motivate students to produce new products, processes or services and that these inventions be put into practice and be designed, manufactured and adopted by users," Echavez said.
Echavez also highlights the role of the academe in producing quality graduates not only to become employees, but future entrepreneurs.
"The academe should train, develop and capacitate students to become future entrepreneurs. In doing so, they will in a position to help our country generate employment and help improve our economy and the lives of Filipinos."
On the other hand, Mayor Cari calls for appreciation of flowers and plants especially with the current issue on climate change.
"It must be noted that with climate change, plants and flowers provide us with the needed elements of clean, breathable air and water, the essential ingredients to our continued existence in the only planet we live in," Cari told.
The honorable city mayor then commended the organizers and VSU for organizing yet again such an event.
"The organizers deserve all the appreciation we can give them," Cari added.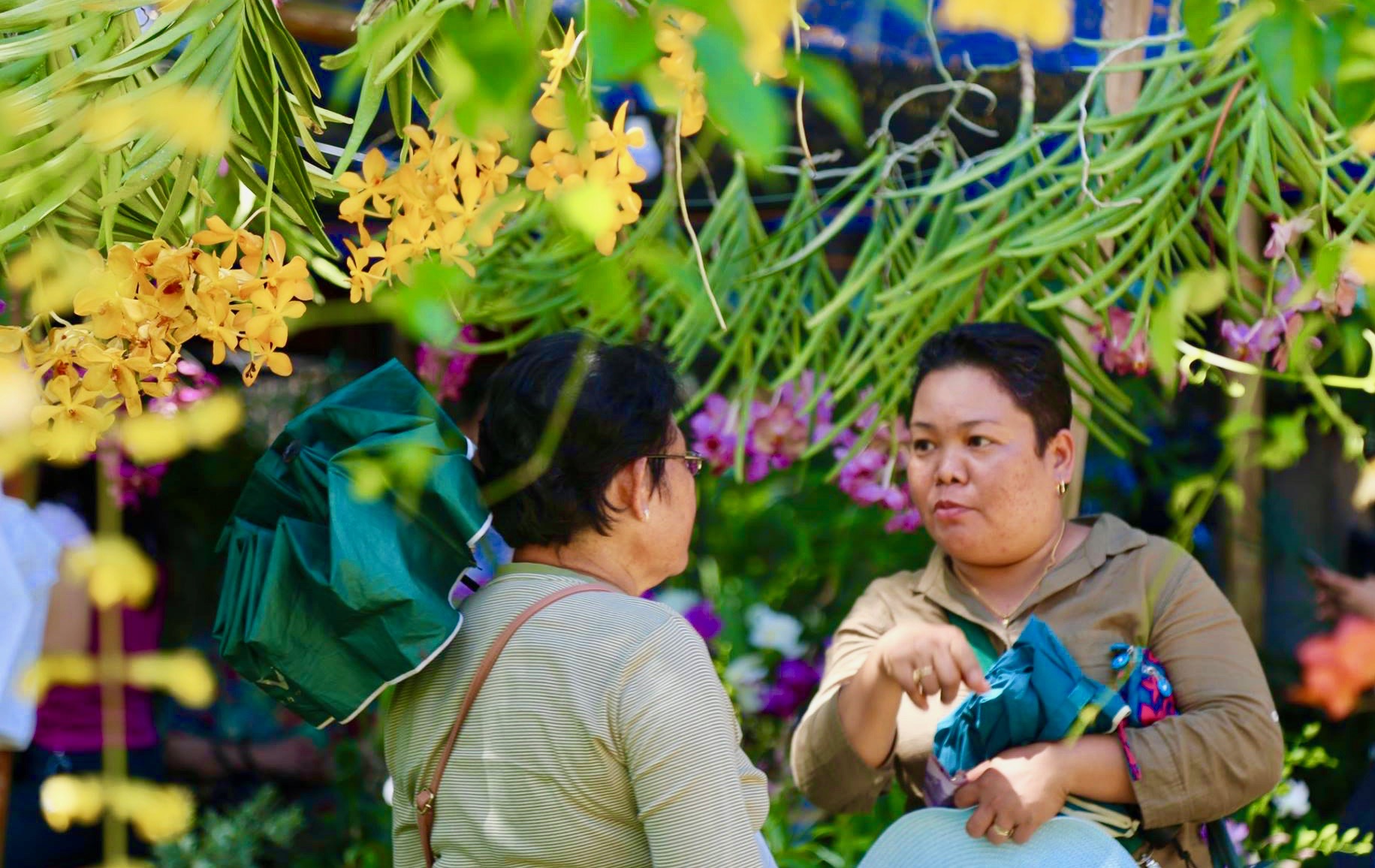 The FGS is organized by the Department of Horticulture and features a diverse collection of flowering plants, ornamentals, fruit trees, and culinary herbs, as well as, horticultural technologies, and garden landscape ideas from many exhibitors in the region.
This year's anniversary was anchored on the theme, "Building networks for technology innovation, adaption and commercialization."
President Tulin also considers this year's celebration as a milestone for VSU, as it embarks on a 5-year countdown to its centennial anniversary in 2024.