VSU honors 11 Ugmad Awardees in Farmers and Fisherfolks' Day 2022
Details

Written by Kathleen Mae Valencia

Published: 17 May 2022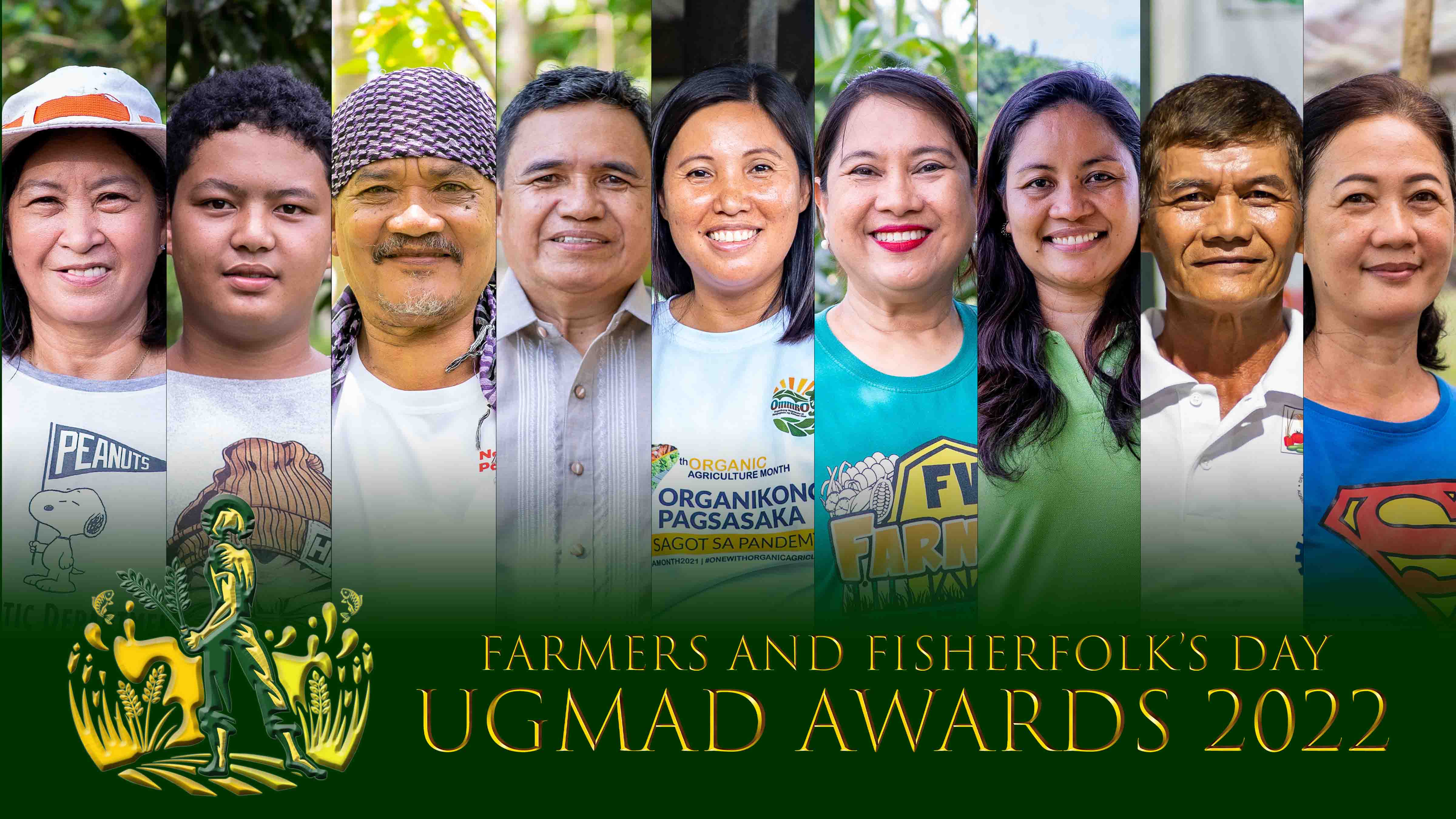 Culminating the 98th VSU Founding Anniversary, the Farmers and Fisherfolks' Day 2022 (FFD) was capped with the honoring of outstanding people and organizations here in Eastern Visayas who continue to make agriculture and environmental conservation efforts sustainable.
The Office of the Vice President for Research, Extension, and Innovation (OVPREI) spearheaded this year's FFD in a face-to-face ceremony held at the VSU RDE Hall after being held virtually for the past two years because of the COVID-19 pandemic.
This annual event is VSU's way to honor farmers, fishermen and rainforest heroes who have not only increased farm output but also created an impact on their respective communities. The event also provided an opportunity for farmers and fishermen to come together and hear each other's inspiring and unique stories to motivate them in tilling their farms and make it even more productive in the many years to come.
Department of Agriculture (DA) Secretary William Dar, who spoke virtually as the guest speaker, thanked the Filipino farmers and fishermen for their hard work and encouraged them to keep up their productivity despite the COVID-19 outbreak. He also expressed his strong commitment and support for the Fourth Industrial Revolution (4IR), which will aid in the realization of an increased overall farming quality and a more secure agricultural sector, through the application of artificial intelligence and other promising technologies.
The Ugmad Award includes two categories: individual awards and group awards. Individual winners received Php10,000 pesos together with a plaque of recognition, while the Outstanding Farmers Cooperative, Outstanding Fisherfolks Association, and Outstanding Farmer-Entrepreneur each received Php30,000 pesos.
Meanwhile, the two recipients of the Rainforest Hero award, on the other hand, were each given Php25,000 pesos.
Let's now get to know this year's awardees by focusing on their humble contributions in pushing for sustainable agriculture and environmental conservation efforts in their respective communities.
Outstanding Vegetable Farmer – Maria Avelina Virrey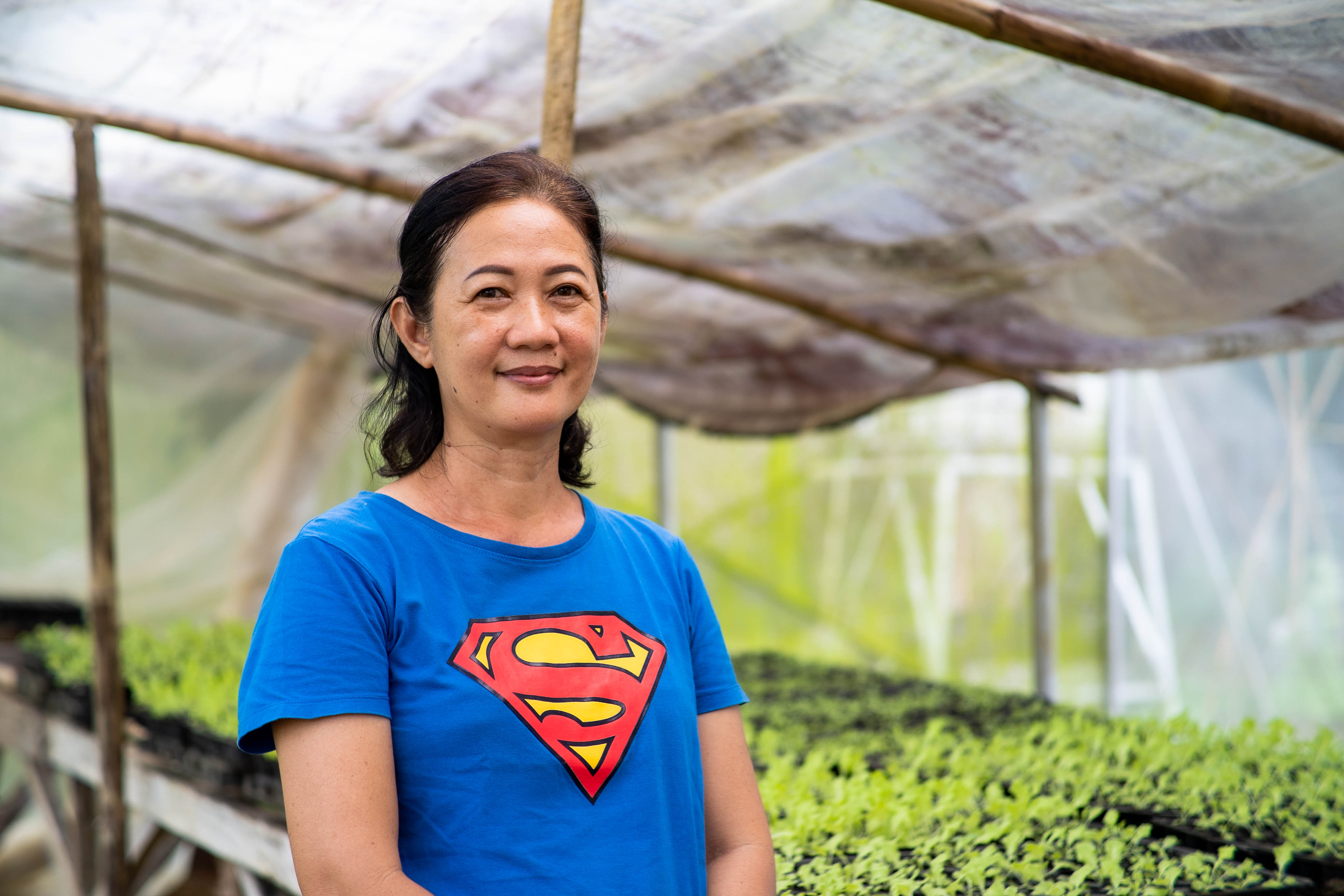 Concerned about the environment, she adopted organic practices which she learned from the Agricultural Training Institute-Regional Training Center 8 (ATI-RTC 8) and from her own research. She uses different kinds of organic extracts to spray her vegetables. This practice helps preserve the environment, and most of all, protects the health of their customers.
Mrs. Virrey was able to establish an institutional market for her produce, thus she did not encounter any problem in marketing them. She also shares her expertise to other farmers and students through their School for Practical Agriculture assisted by the ATI-RTC8 and duly accredited by the Technical Education and Skills and Development Training Authority (TESDA).
Outstanding Livestock Farmer – Laila Peterson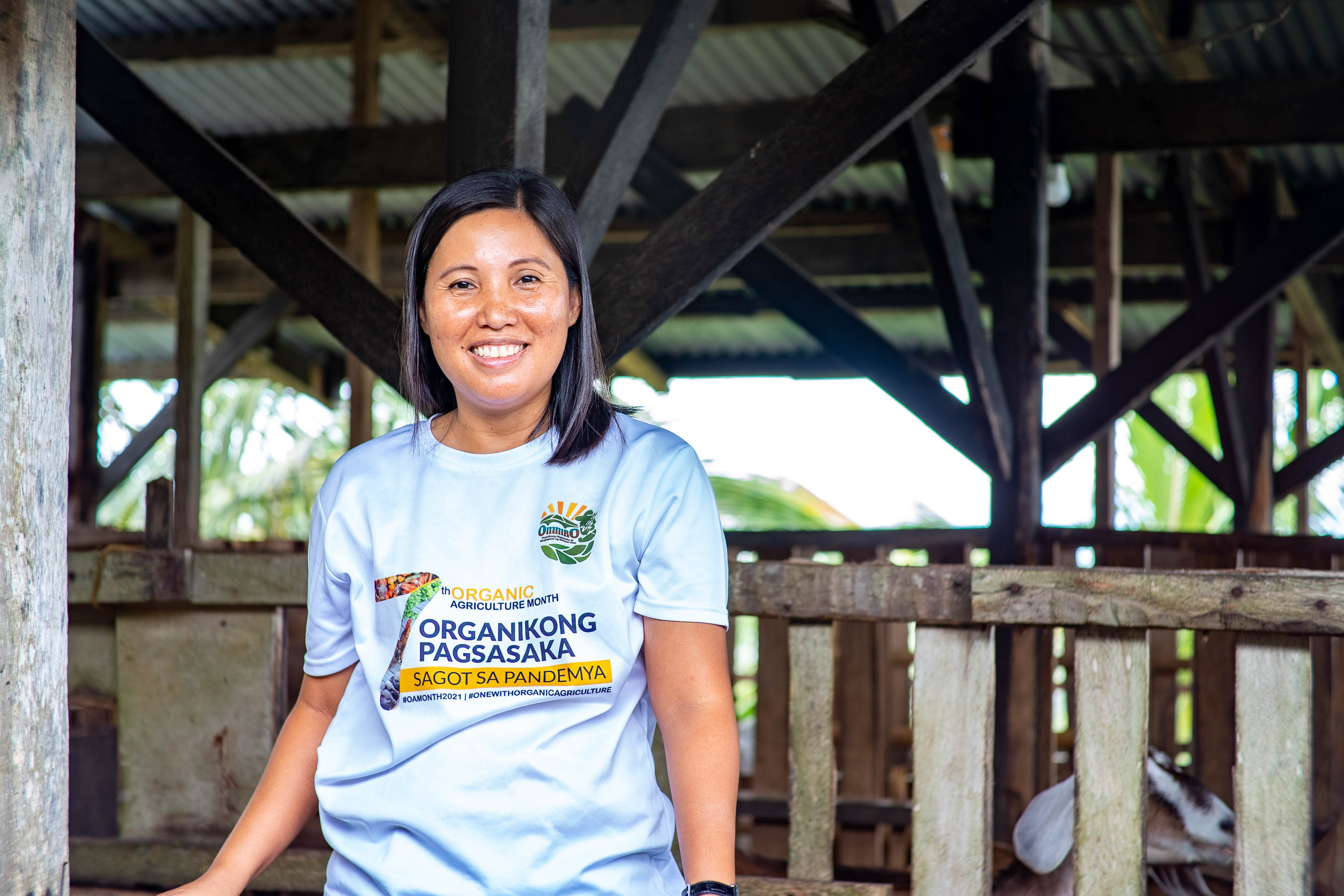 With her comprehensive knowledge on goat production which she learned from Bansalan, Davao del Sur, she did not hesitate to raise Anglo Nubian goats for milk production and eventually produce other products from goat's milk such as soap, flavored goat's milk, cheese, and others.
She also opened a resto café inside her farm which serves brewed coffee and goat's milk as creamer. They also serve pizza to their guests using mozzarella cheese from their goat's milk. Ms. Petterson is indeed an epitome of a woman farmer worth emulating because of her deep passion for goat raising.
Outstanding Rice Farmer – Jose Tempesto Tan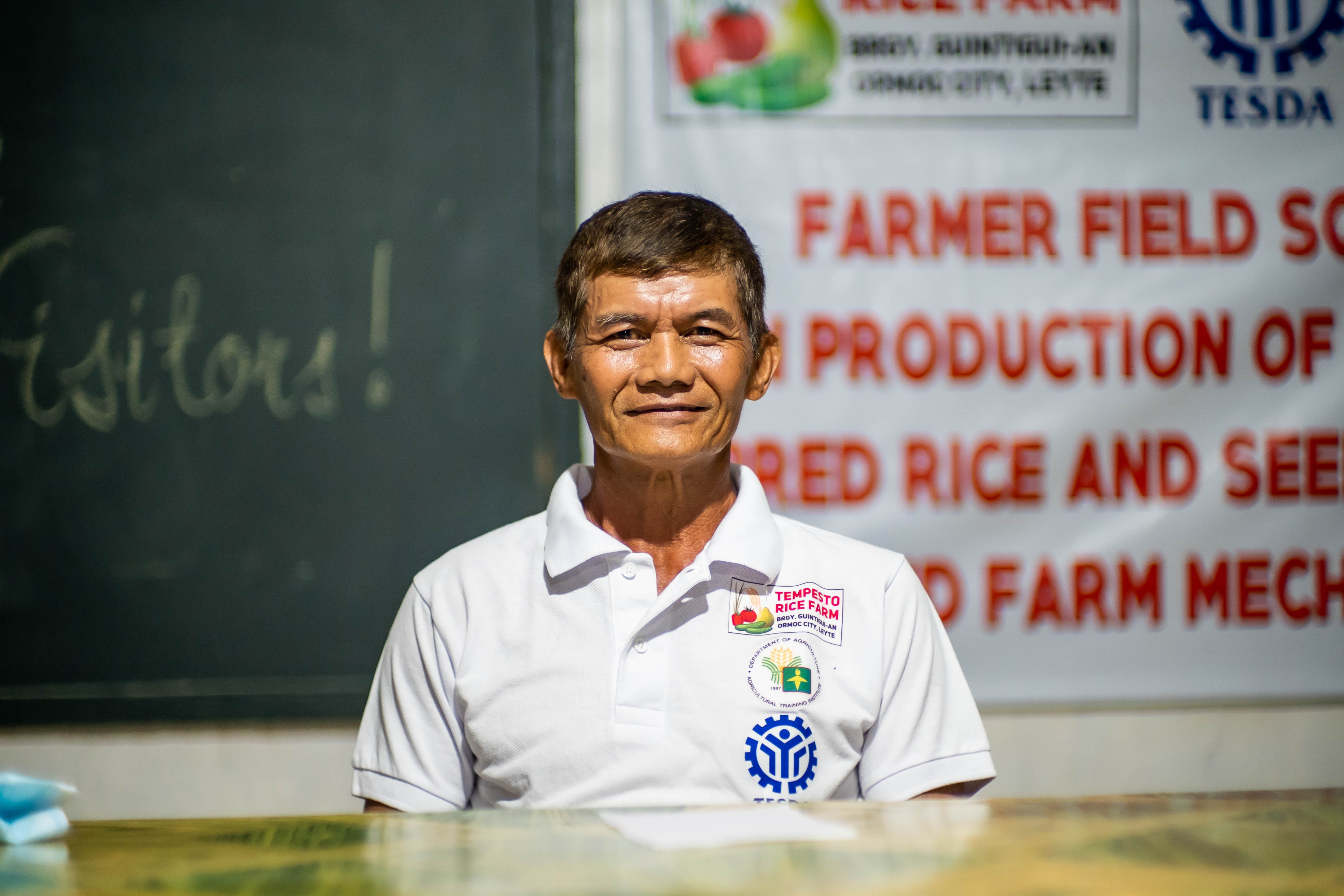 Mr. Jose Tempesto Tan has always had an unending thirst for knowledge on how to increase his yield per hectare and decrease his production cost. His being a certified rice seed grower allows him to earn more. Because of this, he decided to quit working abroad and concentrate on rice seed production which enabled him to become a certified rice seed grower by the Philippine Rice Research Institute.
His farm was selected as a learning site for Practical Agriculture by the Agricultural Training Institute-Regional Training Center 8 (ATI-RTC8) and eventually registered with the Technical Education and Skills Development Authority (TESDA) to offer short training courses on Agriculture production. His innovativeness in rice production hailed him as this year's Outstanding Rice Farmer.
Outstanding Jackfruit Farmer – Alicia Baguion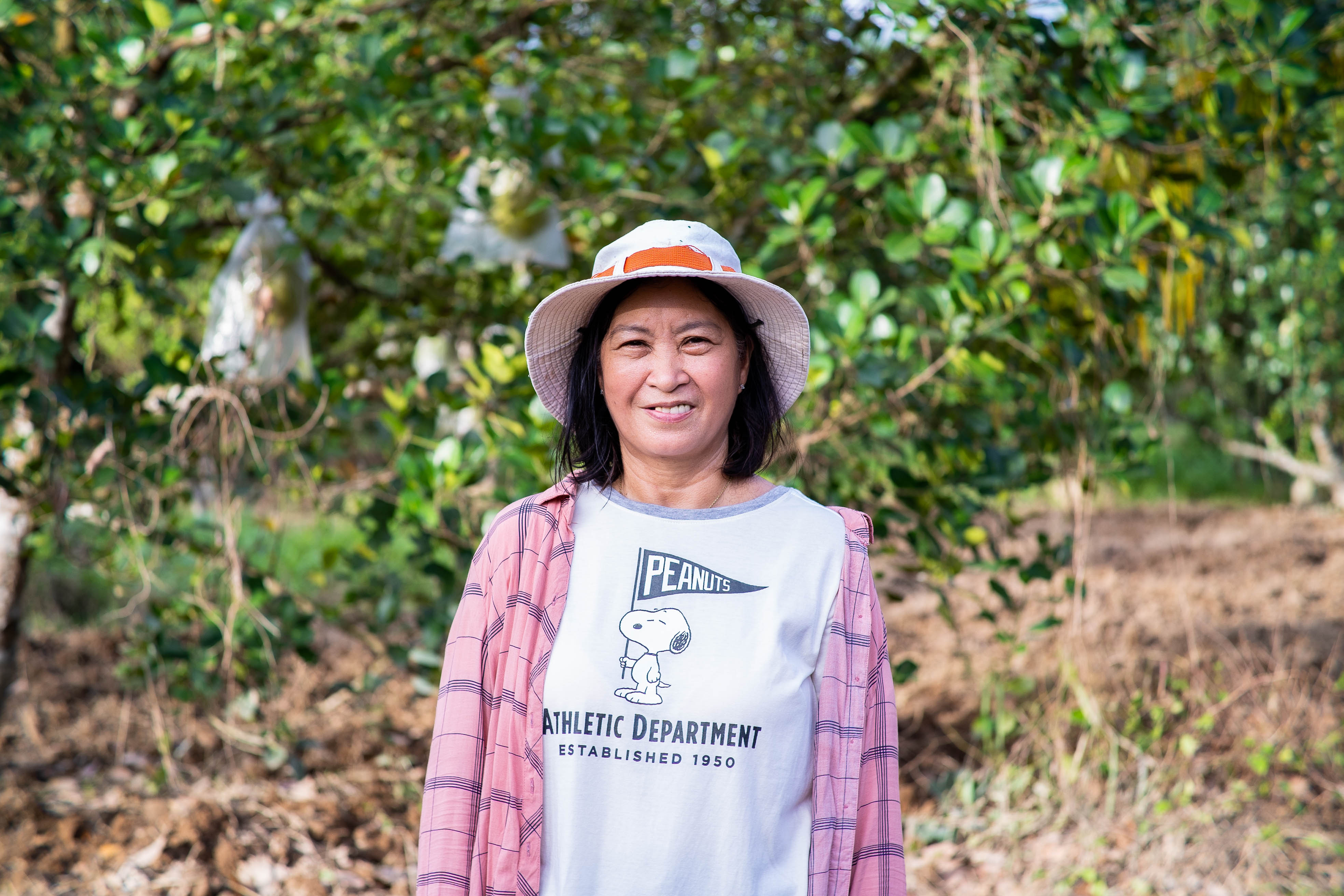 Recently, her farm was heavily flooded because of tropical storm Agaton, but this did not discourage her to sustain her 3-hectare jackfruit farm. Instead, she found solutions to revive her farm and make it vibrant again.
She is a hands-on lady farmer and is innovative in disease management. She sprays different organic concoctions on her jackfruit trees to make them resistant to diseases. Moreover, she does not use synthetic fertilizer but instead makes use of organic fertilizers such as vermicast and fruit juices. Also, she markets her own produce either in bulk or by the kilo, de-pulped or chopped into desired sizes by her customers. Her sheer hard work paved the way for her to earn more and improve her family's house and send all her children to school.
Outstanding Corn Farmer – Gravela O. Rele
Mrs. Gravela O. Rele is awarded as the 2022 outstanding corn farmer for her deep interest in hybrid corn production as a source of animal feed and for human consumption. Her three-hectare farm planted with hybrid corn afforded her a better income. The scarcity of yellow corn supply in the market as the main ingredient for animal feed consumption is what prompted her to try this new venture which she found very lucrative. Additionally, she is able to sustain the supply of yellow corn to feed her broiler chickens. Yellow corn is also found nutritious for humans, and her farm is also able to supply this need.
As part of her innovativeness, Mrs. Rele markets her harvest without problems. She even said that marketing yellow corn is no big deal as she is good in this endeavor.
Outstanding Aquaculturist – Keith Vincent Bodo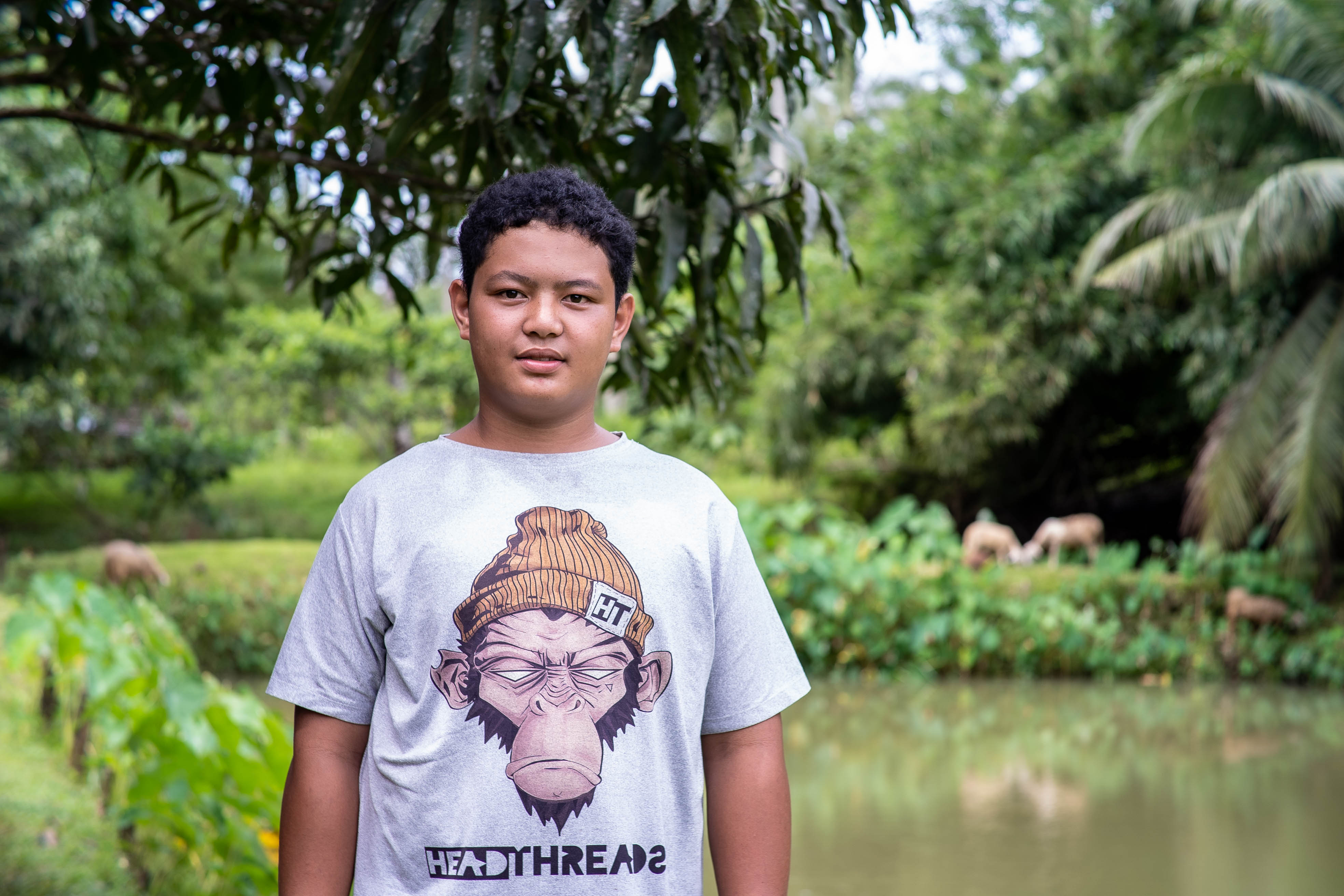 Mr. Keith Vincent Bodo started his love to grow tilapia when he was still three years old. Now that he is already sixteen, he is now into tilapia culture and breeding. His 10 tilapia ponds with five thousand stocks per loading enable him to earn more income. He said that breeding and growing tilapia is a very rewarding hobby instead of spending more time on computer games and other unproductive activities.
He is also teaching his fellow teenagers who approached him and asked him about the nitty-gritty of tilapia growing and breeding. He said that if only many youngsters will spend their time productively like what he is doing, there will be no people starving.
His resourcefulness, eagerness, and deep love for raising and supplying good quality tilapia fry and tilapia to the market enabled him to operate several modules of tilapia ponds as an outstanding livelihood project.
Outstanding Farmer-Entrepreneur - Mae C. Riediger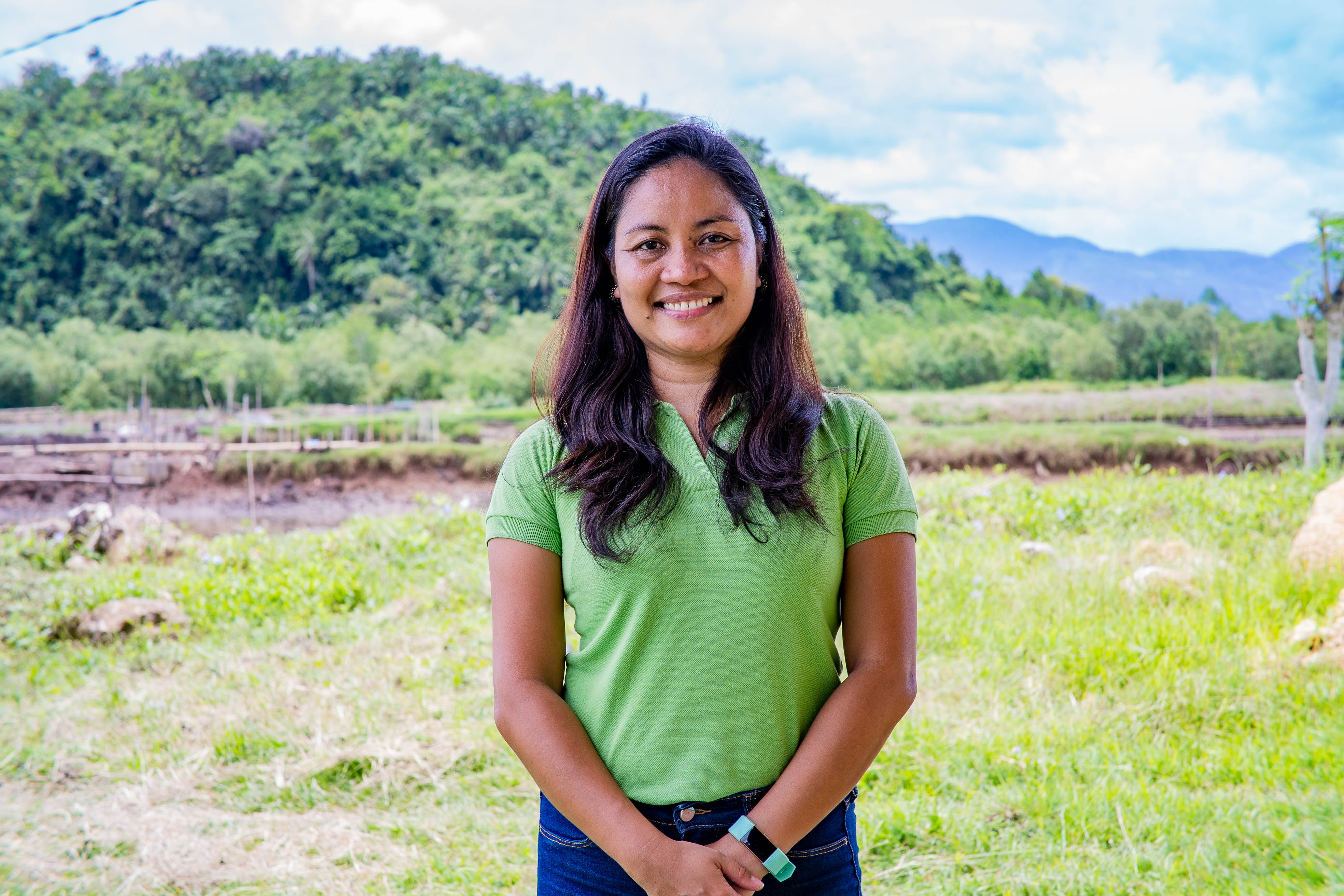 Ms. Mae C. Riediger is a lady farmer with a knack for planning and entrepreneurship. She applied all her knowledge gained from training in agri-aquaculture. She sells bangus fry to other aqua-culturists who are also into bangus culture. Other than Bangus, her farm also grows red and gray mud crabs which are exported to Singapore. As an added value to her bangus, she is now processing these into different food products like sisig, bangus patty, lumpia, and deboned bangus among others. Her farm already hires professional workers like an Industrial Engineer, Agribusiness graduate, and a commerce graduate. She also produces ginger drinks and other healthy drinks which give her more income.
She is indeed an outstanding example of a woman farmer-entrepreneur who proves that agri-aqua farming is a highly rewarding venture.
As the Visayas State University through the Office of the Vice-president for Research, Extension and Innovation envisions to expand the reach of the Ugmad awards, the search for extraordinary men and women in agriculture will continue.
Rainforest Hero Award – Romeo Gutang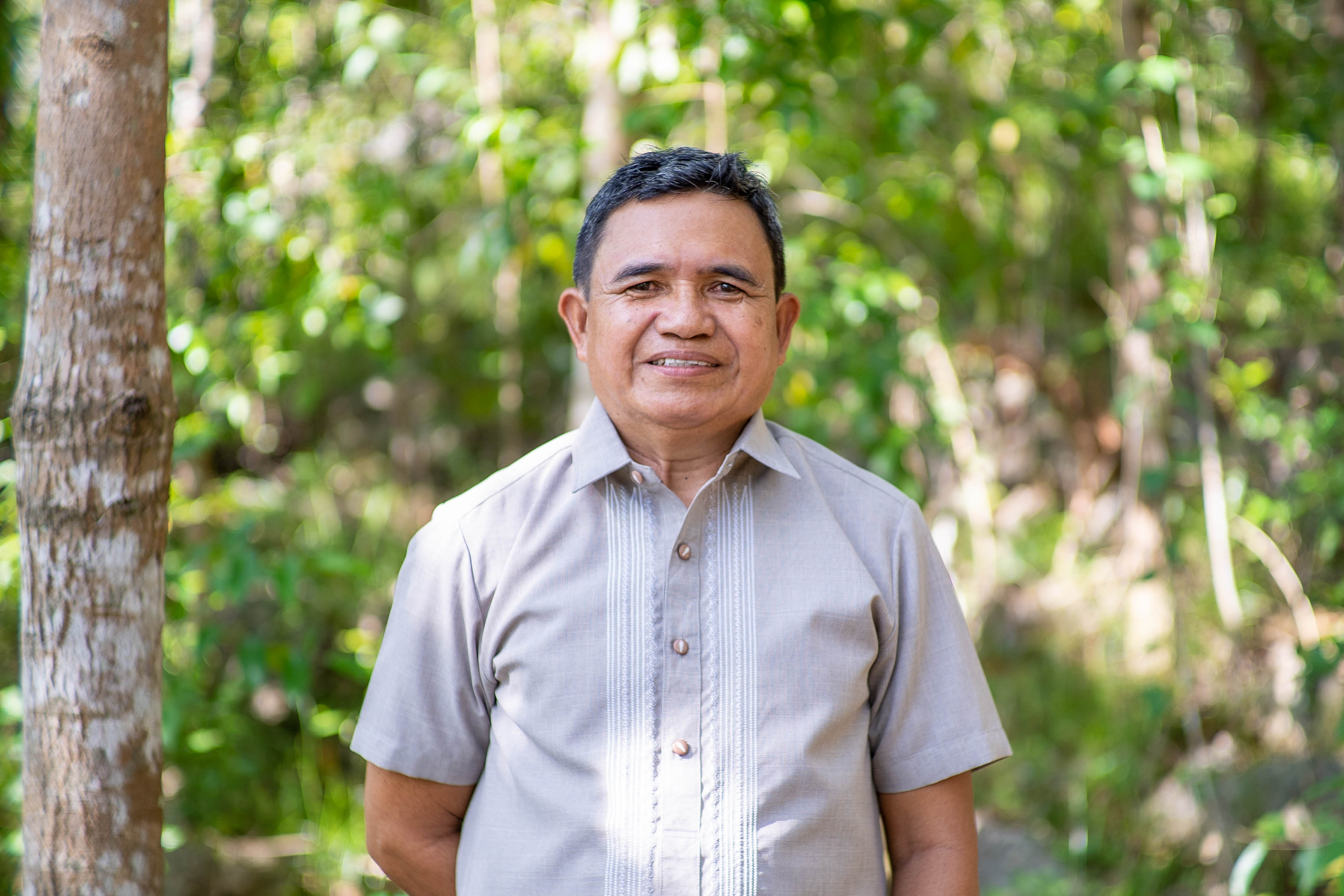 Mr. Romeo Gutang is recognized as one of the Rainforest Heroes 2022 for his utmost dedication to promoting Rainforestation Farming among elementary and high school students in Pilar, Camotes, Cebu.
He established Rainforest farms in several unproductive private lands through a partnership forged by a Memorandum of Agreement (MOA) between him and the landowner. He does this to revive the fertility of the soil and prevent soil erosion and landslides during heavy rains.
The litters of the native trees become natural fertilizer for the soil once they are decomposed. His three rainforest farms are now lush with fruit trees and coconuts which are evidence that the soil is already fertile. The three rainforest farms he established in Pilar, Camotes, Cebu now serve as a living example that unfertile land can be revived by planting native trees.
Rainforest Hero Award – Nemesio Denson Fuentes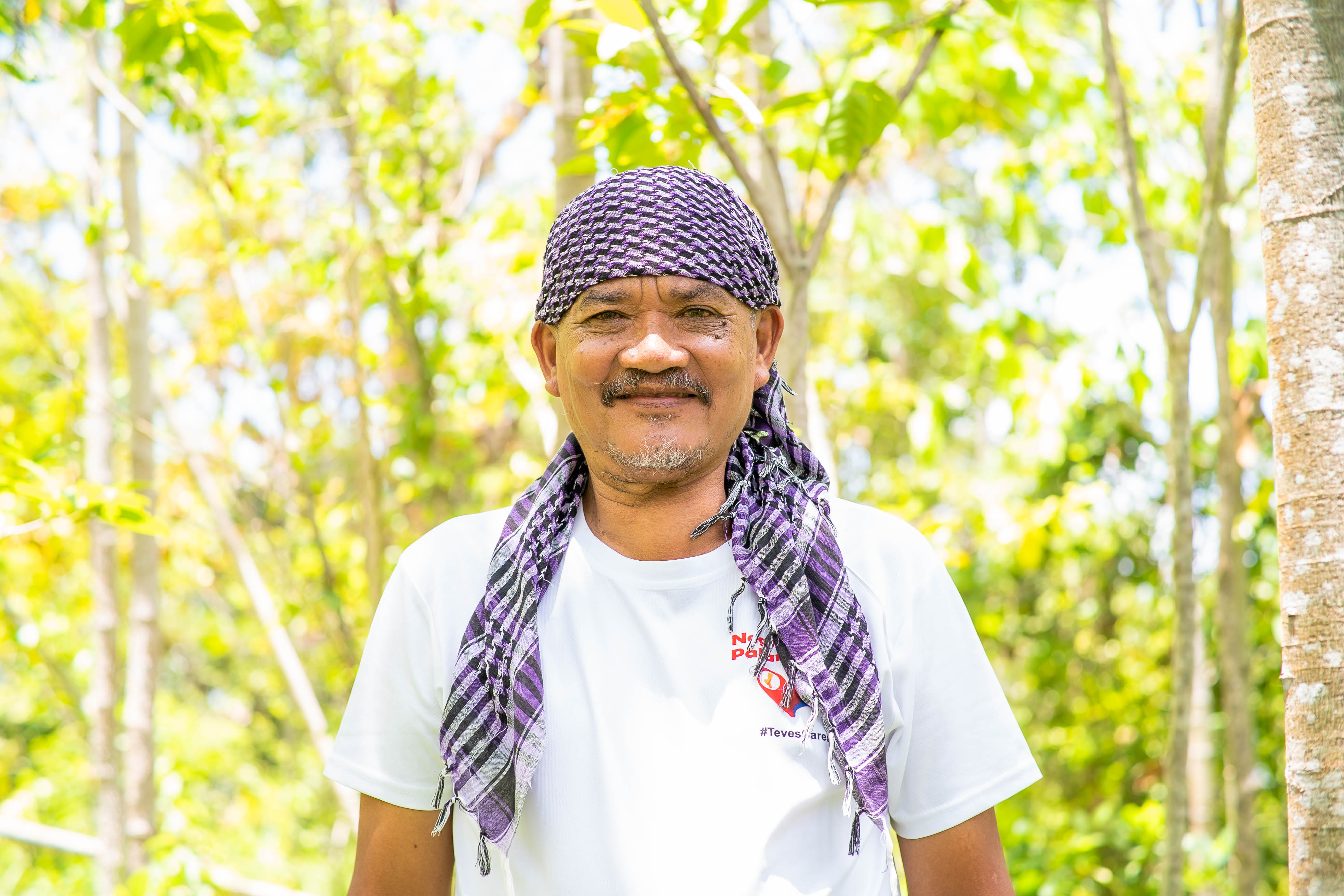 His 3-hectare land is planted with different native tree species integrated with fruit trees. The vigorous growth of native and fruit trees on his rainforest farm shows his deep passion and sheer dedication to rainforestation farming.
Mr. Fuentes succeeded in motivating his children to love native trees as they assisted him on his farm during weekends. They educate other farmers and youth in Negros Oriental on the usefulness of native trees in preserving their environment, mitigating climate change, and preventing landslides and other disasters. He also emphasized the usefulness of native trees in watershed areas to sustain the supply of potable water for their community.
He is indeed an outstanding example of a rainforest hero who proves that rainforestation farming is a highly rewarding vocation. That is why he is one of the Rainforest Hero awardees for this year's FFD.
Outstanding Fisherfolk Organization – Kawayan Farmers and Fisherfolks Association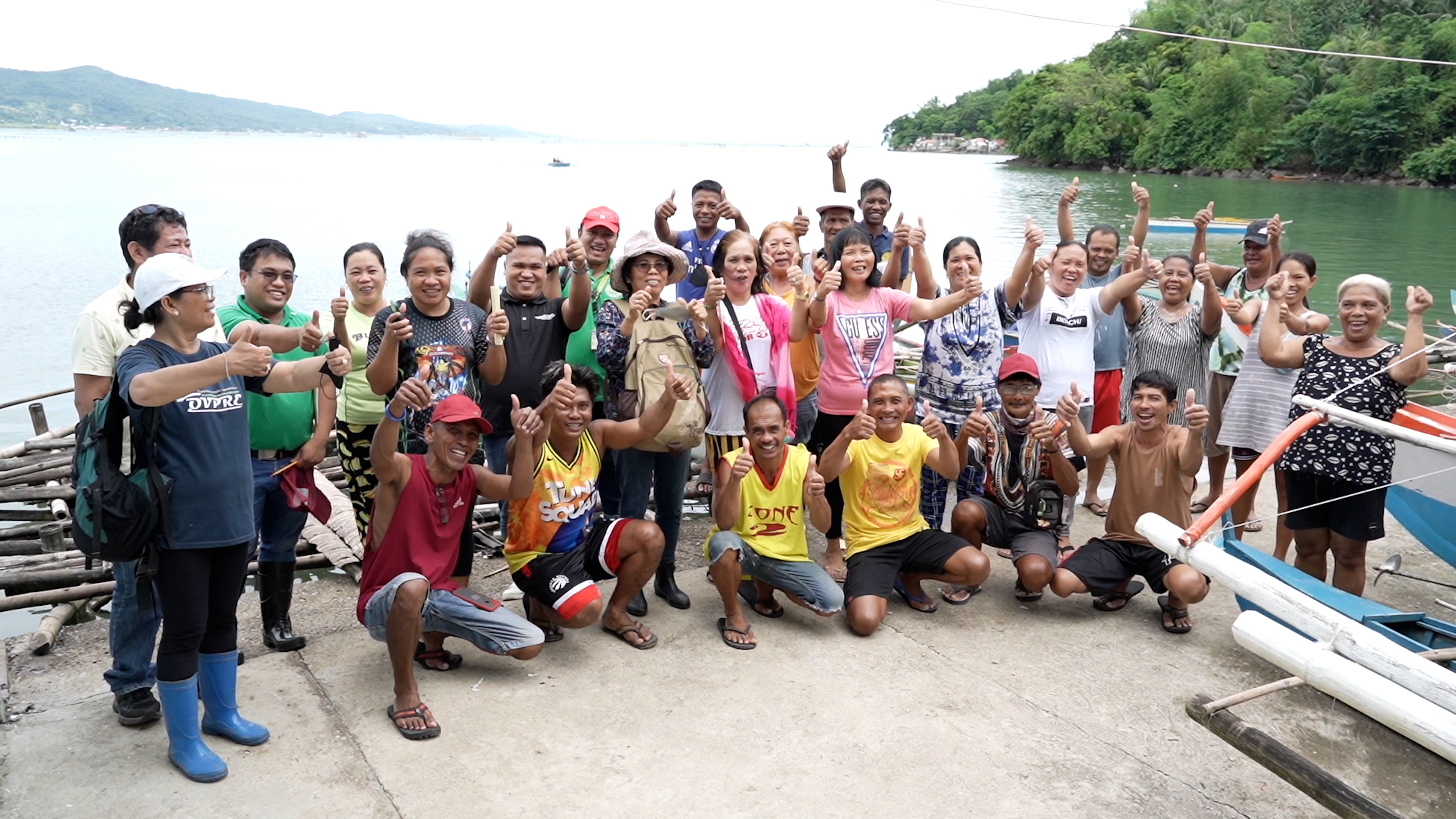 As one of the major producers of quality green mussels or tahong in the western part of Leyte, Kawayan Farmers and Fisherfolks Association does not only contribute to the fisheries and economy of Leyte, but has also provided livelihood among its members. In 2021, the association recorded its highest production of almost 24, 000 kilos of quality green mussels, sold and distributed in Eastern Visayas and in neighboring regions.
The association is acknowledged as a key player in protecting and conserving fishery resources while maintaining the ecological balance through sustainable fishing initiatives. The Kawayan Farmers and Fisherfolks Association is proof that there is money in fishing especially when it is done sustainably.
Outstanding Farmer Cooperative - Kasanag Farmer-Irrigators Multipurpose Cooperative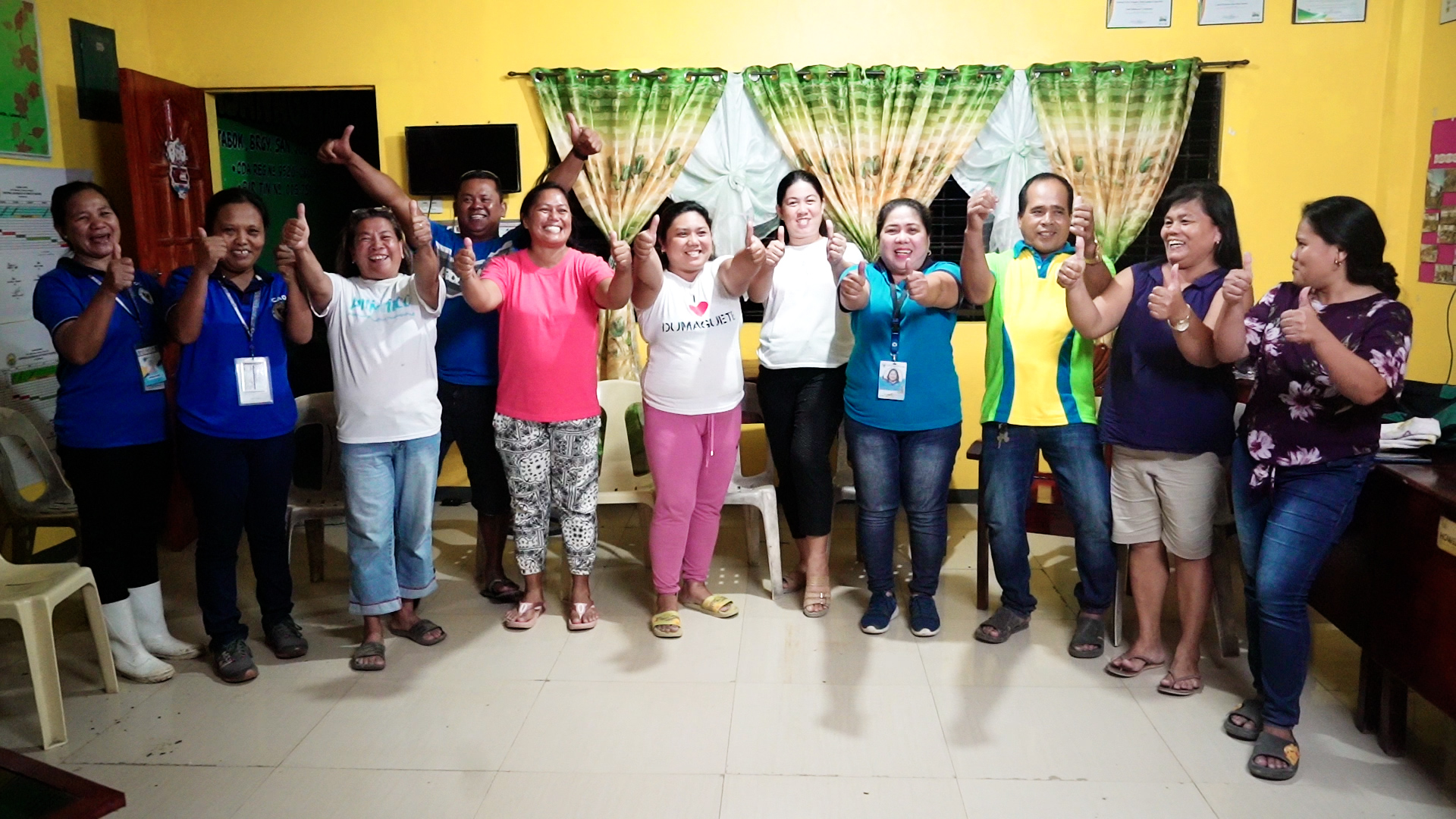 With 600 members and counting, the cooperative remained on good standing with a promising asset of almost 15 million worth of agricultural machinery that doubled their agricultural production. Apart from the Rice Production Loan Capitalization service offered/available to their members, they have now ventured into agribusiness services such as farm inputs trading, farm machinery rentals, chicken layer, truck rental services and micro savings finance operations. The effective utilization of members' skills and proper allocation and utilization of the cooperative's assets have opened opportunities for more grants from the government through the Department of Agriculture with technical support from the Agricultural Training Institute.
The Kasanag FIMPCO is an outstanding model for a farmers' cooperative that capitalizes on its members' fortitude and unity to make the best of their marginal resource. They have demonstrated that a strong cooperative can rise and be productive through unity and cooperation. Its outstanding leadership, dedication, and commitment are among the many reasons why the cooperative is considered one of the best farmer's cooperatives in Ormoc and this year's Outstanding Farmer Cooperative.