VSU to roll out vaccines for students beginning next week
Details

Written by Ulderico B. Alviola

Published: 20 October 2021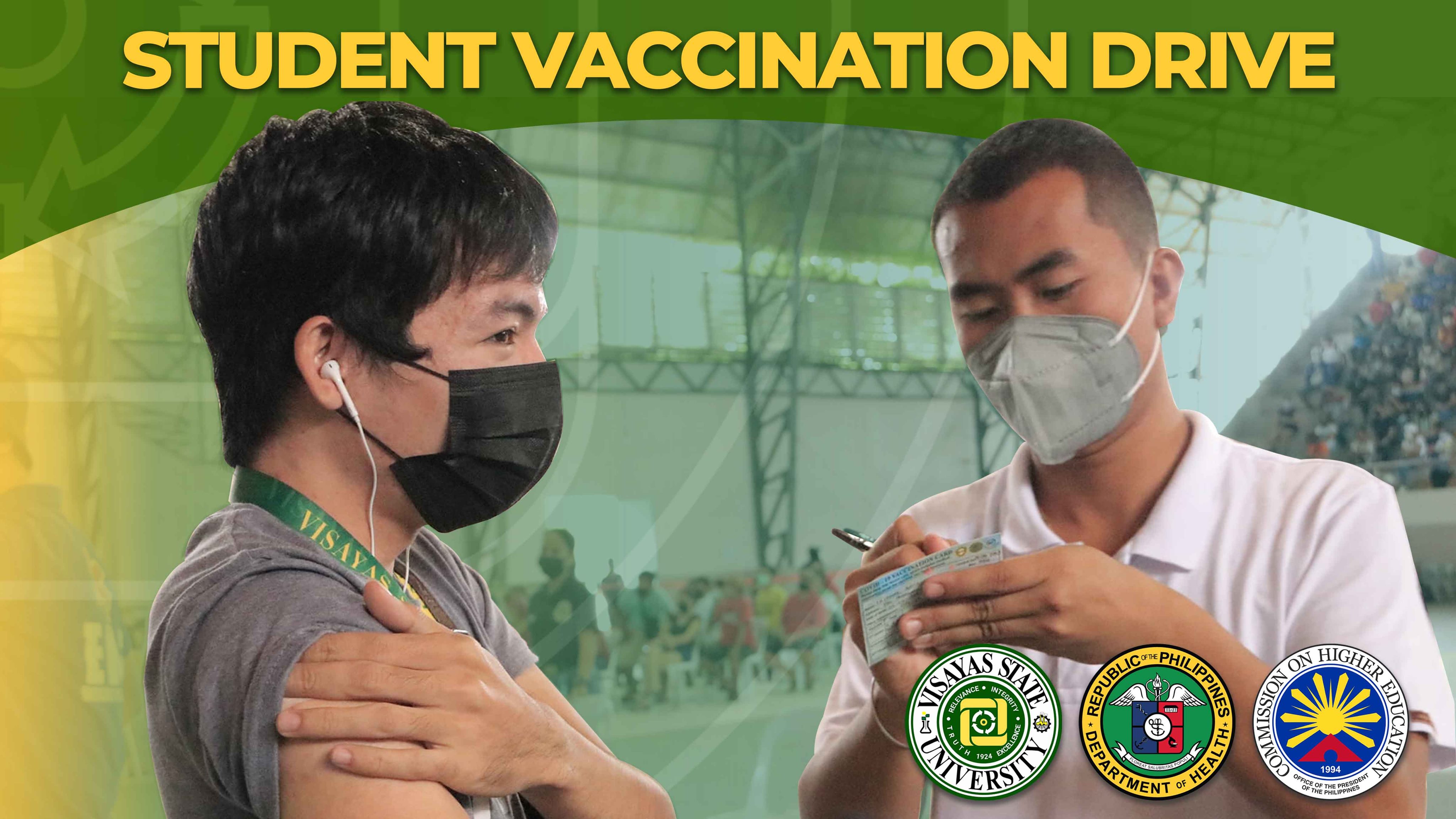 All students residing near the VSU Main Campus in Baybay City and those coming from nearby towns and cities will now have the chance to be vaccinated anytime next week.
No less than the President of Visayas State University system, Dr. Edgardo E. Tulin, shared this good news to the University Services for Health, Emergency and Rescue (USHER) after meeting with representatives of the Department of Health Eastern Visayas (DOH-EV), and the Commission on Higher Education Regional Office 8 (CHEDRO VIII).
"Yes, I'm confirming that our students nearby our campus will now be prioritized for vaccination starting next week and we are going to roll this out here in our own premises," the VSU President reported.
With this news, VSU will now be one with other higher education institutions in the region to conduct a school-based vaccination program primarily intended for students.
Dr. Tulin also revealed that the planned vaccination will be held at the RDE Hall and will be facilitated by DOH-EV staff with assistance from the medical staff of USHER and the university security personnel.
If this pushes through, this will be the first time in nearly two years that the gates of VSU will be opened for students who will take part in the vaccination program.
In an interview, the VSU President also hinted on the possibility of a limited face-to-face which shall commence in January next year.
"Now that we are rolling the vaccines in our own backyard, I believe that this is the first vital step towards the implementation of a limited face-to-face classes. We are readying for that early this month because our national authorities have already signified about this possibility in low risk areas. Looking at our figures here in Baybay, I believe that we can highly qualify as a low risk area if this trend continues," Dr. Tulin said.
Meanwhile, a meeting was held early this morning at the VSU Guest House to lay out the plans for the upcoming student vaccination drive.
Dr. Christl Supnet-Ginocor, Medical Officer III of the university, was designated by the VSU President as the focal person for the school-based vaccination program.
Participating in the said meeting were Dr. Aleli A. Villocino, the Vice President for Student Affairs and Services, along with Dr. Elwin Jay V. Yu, VSU Chief of Hospital, and Prof. Manolo B. Loreto, Jr., the Dean of students.
They were also joined by DOH-EV representatives namely Dr. Antonio O. Ida and Ms. Suzette B. Arcilles.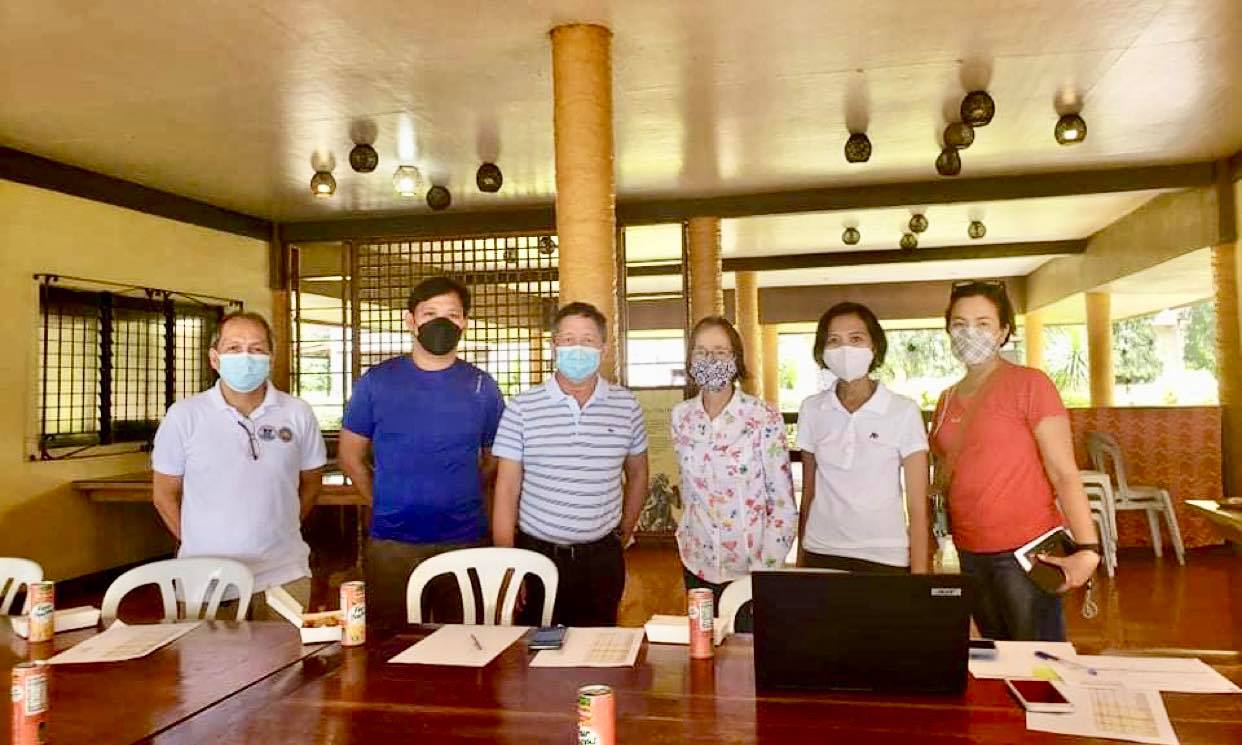 Selected VSU officials meet with the staff of DOH-EV for the effective and immediate vaccine rollout mainly intended for VSU students.
All the plans for the vaccination roll out for VSU students were also coordinated with the City Health Office (CHO) through Dr. Jerome B. Profetana, Baybay City Health Officer.
Dr. Guinocor, one of the resident physicians here in the university, also disclosed that vehicles will be stationed at the VSU Guardpost 2 to efficiently transport and ferry students from the university's main entrance to the designated vaccination site in the RDE Hall.
"We will provide transportation to our students who will join our vaccine rollout next week. This is also to ensure safe mobility and an efficient system will be put in place so that students will only access the designated vaccination area. We will tap the help of our security force to implement this while we will also be working with the Information and Communication Technologies Management Center (ICTMC) for a smooth registration and database management of our expected clients," Dr. Guinocor explained.
Aside from the free transport from the university entrance to the RDE Hall, VSU buses will also be deployed next week in designated pick up locations to ferry students from their homes to the campus and vice versa.
Currently, the Office of the Vice President for Student Affairs and Services (OVPSAS) is finalizing the list of students who will be queued for next week's first vaccine rollout.
A list of students with their designated schedule will soon be made available in VSU's official social media platforms to ensure a smooth and safe on-campus vaccination program.
Aside from the vaccine rollout slated for next week, VSU students who are residing near Tacloban City can avail of a separate vaccine rollout open for all college students.
This will run from October 21-22, 2021 at the Robinson's Place Tacloban located in Barangay Marasbaras. Interested college students will only need to bring their school identification (ID) card to avail of this service.
For VSU students outside of Baybay City, USHER and OVPSAS will be coordinating with different LGUs through the DOH-EV to prioritize VSU students in their respective vaccine rollouts.
VSU component campuses in Alangalang, Isabel, Tolosa and Villaba will soon be afforded of the same onsite vaccination drive very soon.