#GoingGlobal: ASEAN, MAFF Japan continue partnership with VSU to cope food security threats in the new normal
Details

Written by Kim Kenneth Roca

Published: 25 October 2021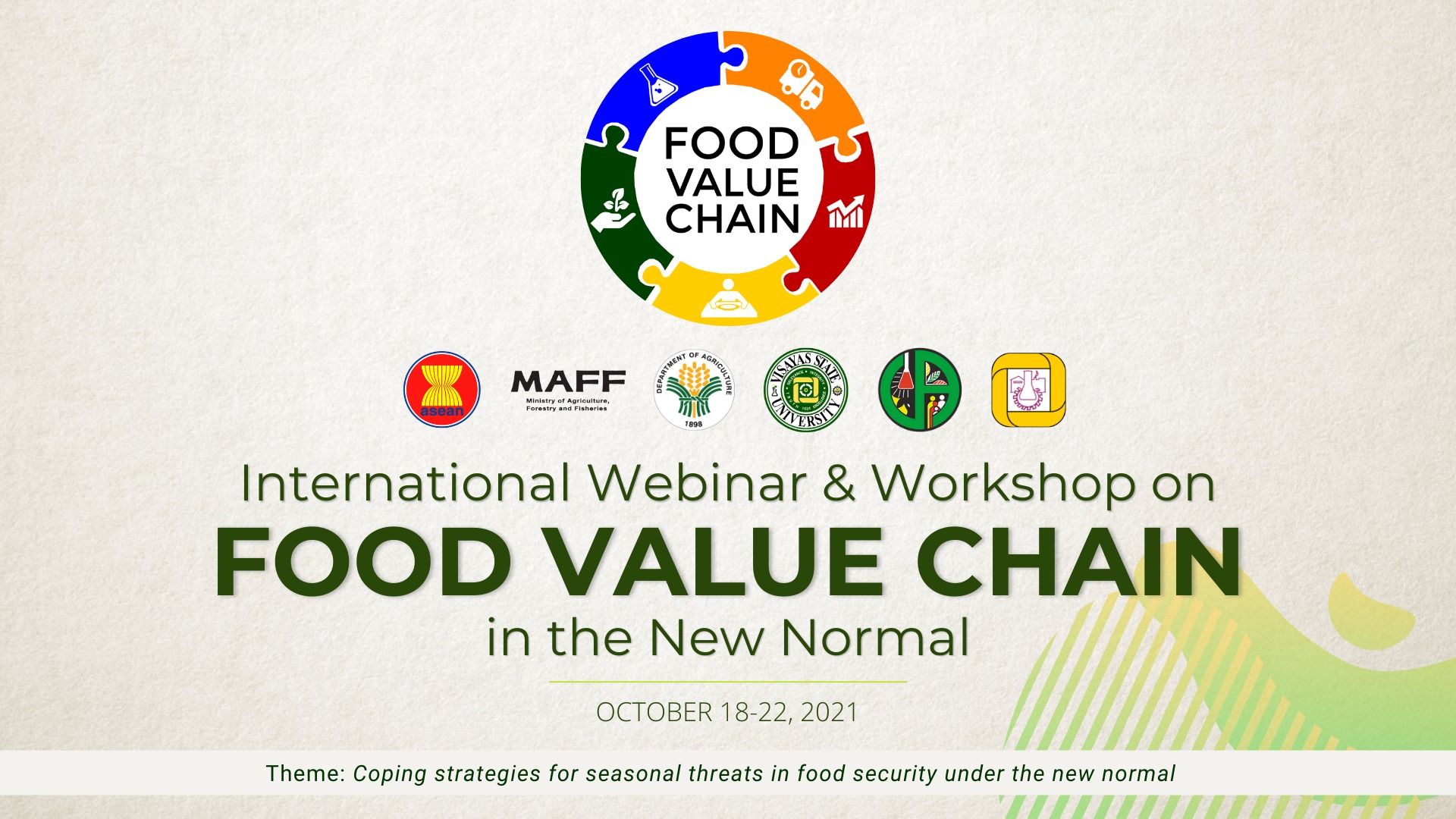 More than 300 online participants flocked the five-day international webinar and workshop on "Food Value Chain (FVC) in the New Normal" on October 18-22, 2021, held via Zoom.
With the theme "Coping strategies for seasonal threats in food security under the new normal", this year's event was aimed at looking into modern innovative solutions in coping with the threats brought about by the pandemic, especially in the food industry sector.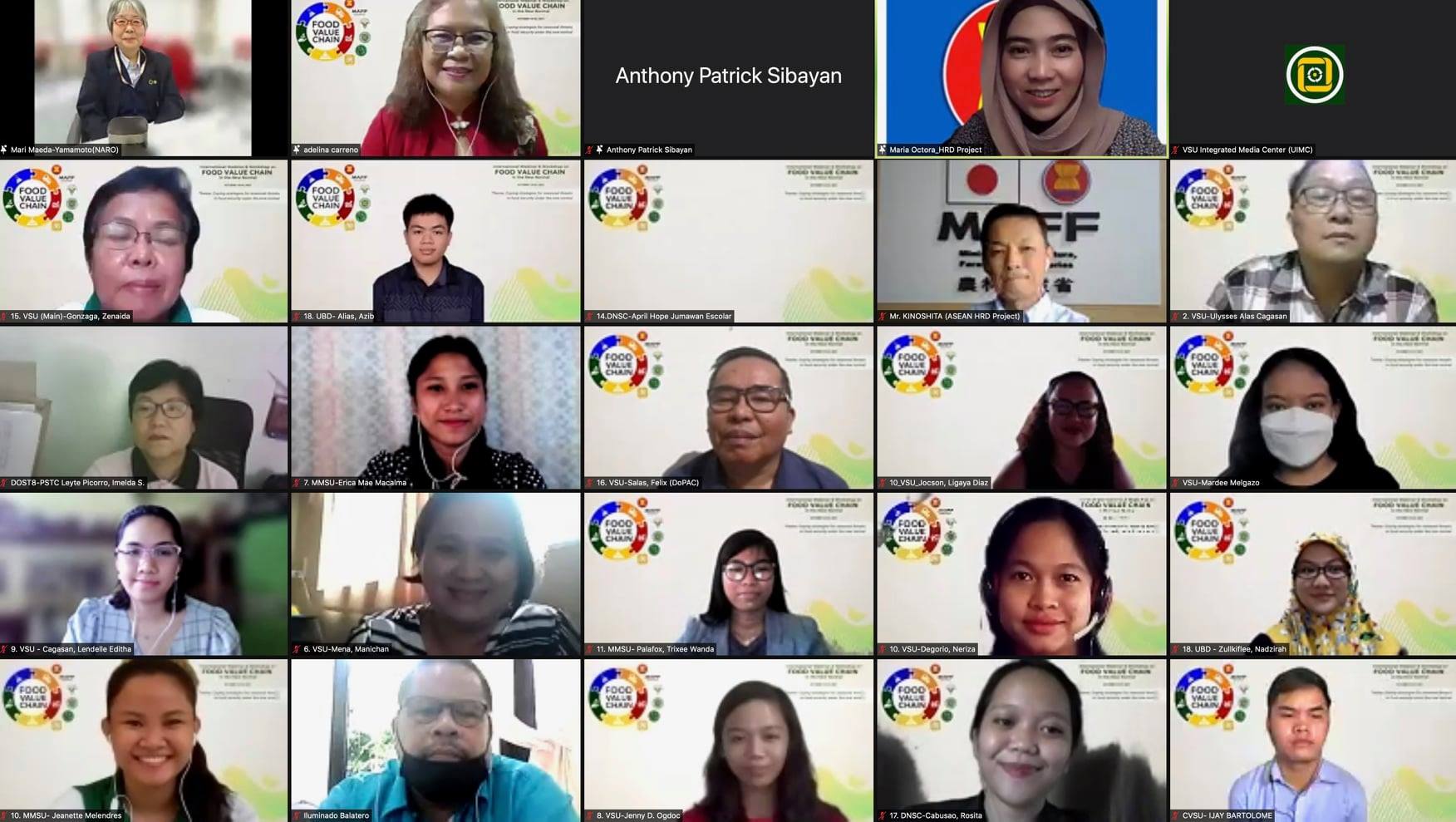 Some experts from Japan and the Philippines were invited to share their technologies and innovations with the participants composed of individuals from the government sectors, researchers, and academicians.
Student delegates from institutions coming from the different parts of the Philippines, Thailand, Brunei, and Singapore, were also invited to the event.
VSU President Edgardo E. Tulin graced the opening program and emphasized the importance of such activity.
"[This activity] is a timely and relevant intervention as we are facing environmental, health, and economic threats hampering food production, nutrition, and supply. It is indeed high time for us to learn, upgrade and enhance our knowledge and skills on coping with threats, especially those that affect the most important sector — the food industry," he explained.
Dr. Tulin also stressed the need to promptly address these threats to push for sustainability in the food industry amidst the crisis.
"The pandemic brought us to examine our ways and by doing so, there is nothing more to do but address, change and upgrade our ways, learn from the experts, and continue to move forward for a sustainable food industry, and a better future," the president added.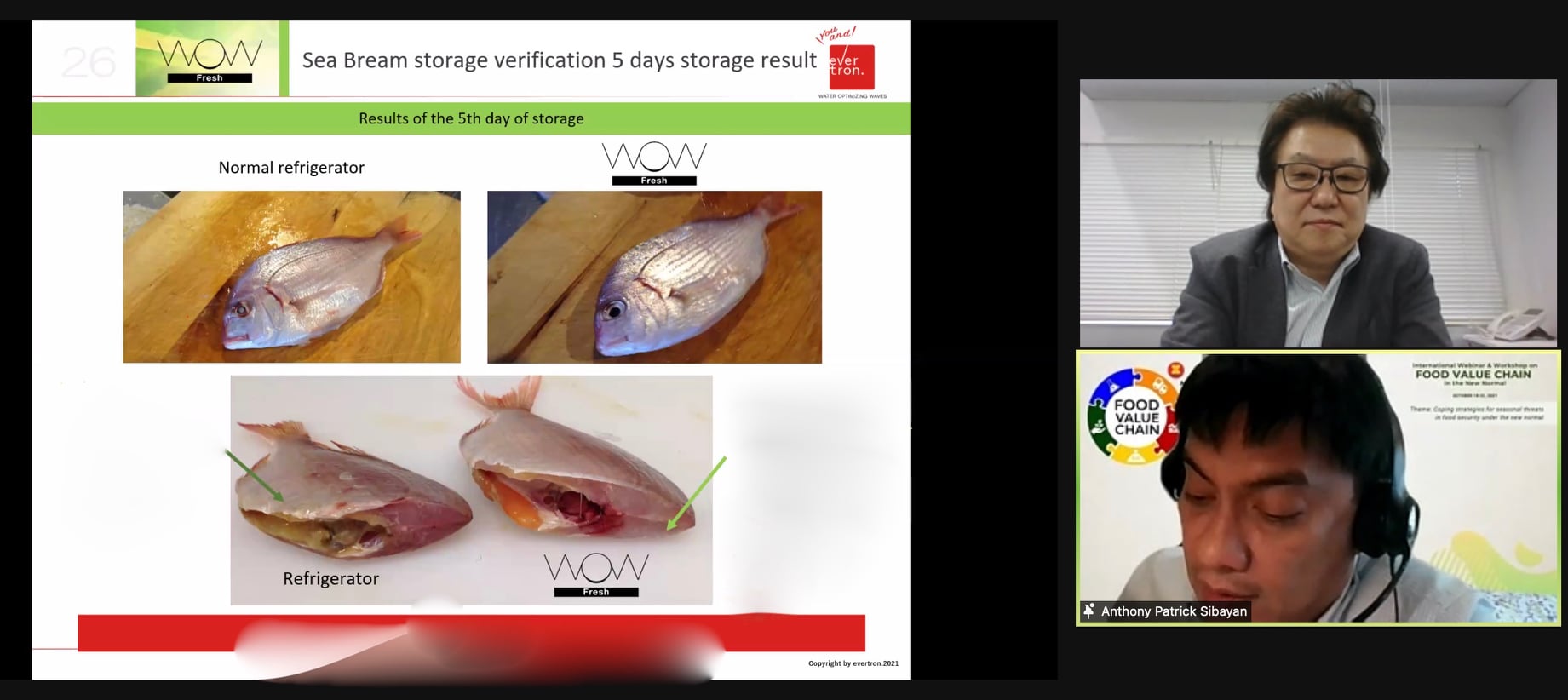 This year's FVC webinar included a series of lectures on Japan's Urban Agriculture, Aquatic Production for Food Products, Postharvest & Processing Technologies, Food Safety Standards, and Agri-Tech Design for the Next Generation Food Value Chain. A marketing-strategy workshop was also plotted on the fourth day of the event.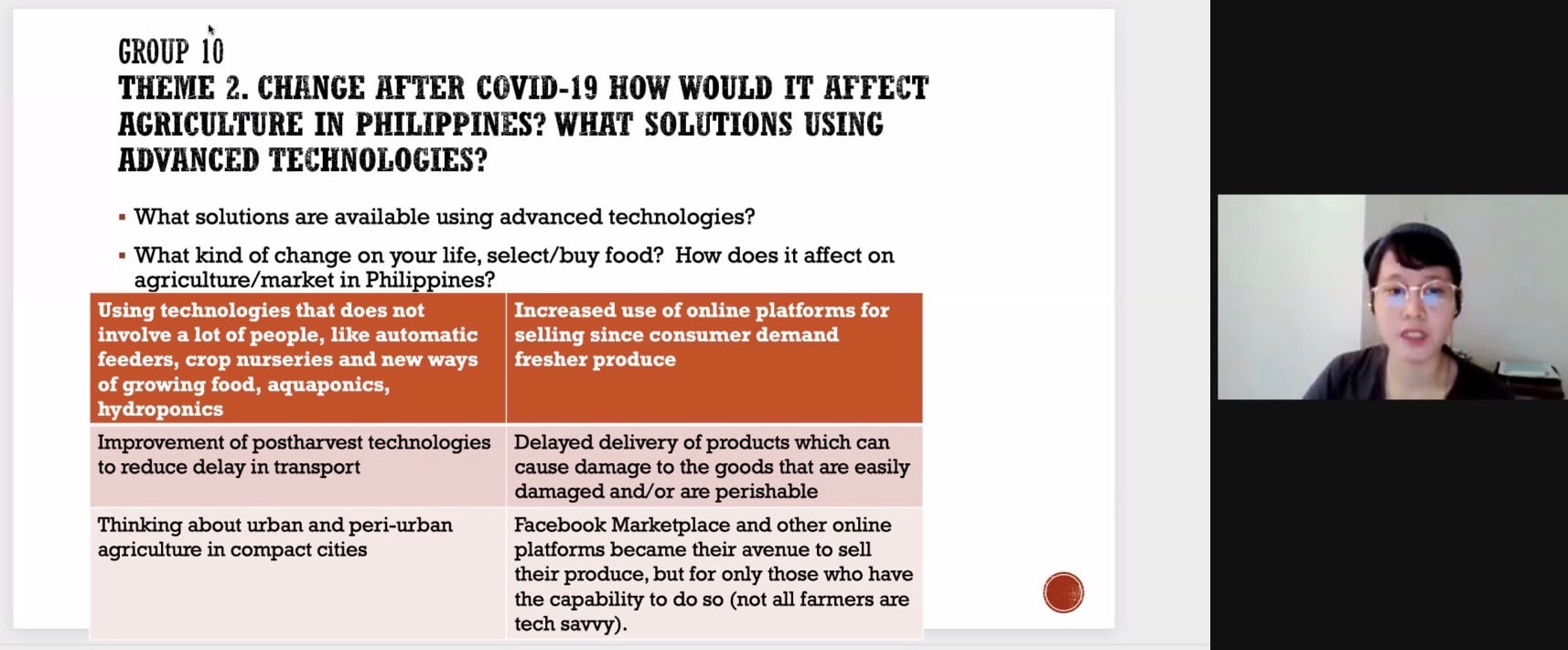 VSU Alumna Cherrie Atilano, UN Nutrition Ambassador and AGREA President, was also invited to talk for the program on the "Transformational Approach to Food Systems in the New Normal".




The FVC webinar was in partnership with VSU, through the Department of Food Science and Technology (DFST), Japan's Ministry of Agriculture, Forestry, and Fisheries (MAFF), and ASEAN.

This is the fourth Food Value Chain seminar hosted by VSU under the larger project entitled 'Human Resource Development in Food-Related Areas through Partnerships with Universities in ASEAN Region-Phase 3'.