#GoingGlobal: Belgian university brings int'l course program to VSU
Details

Written by Joseph Kenneth M. Labastida

Published: 27 June 2022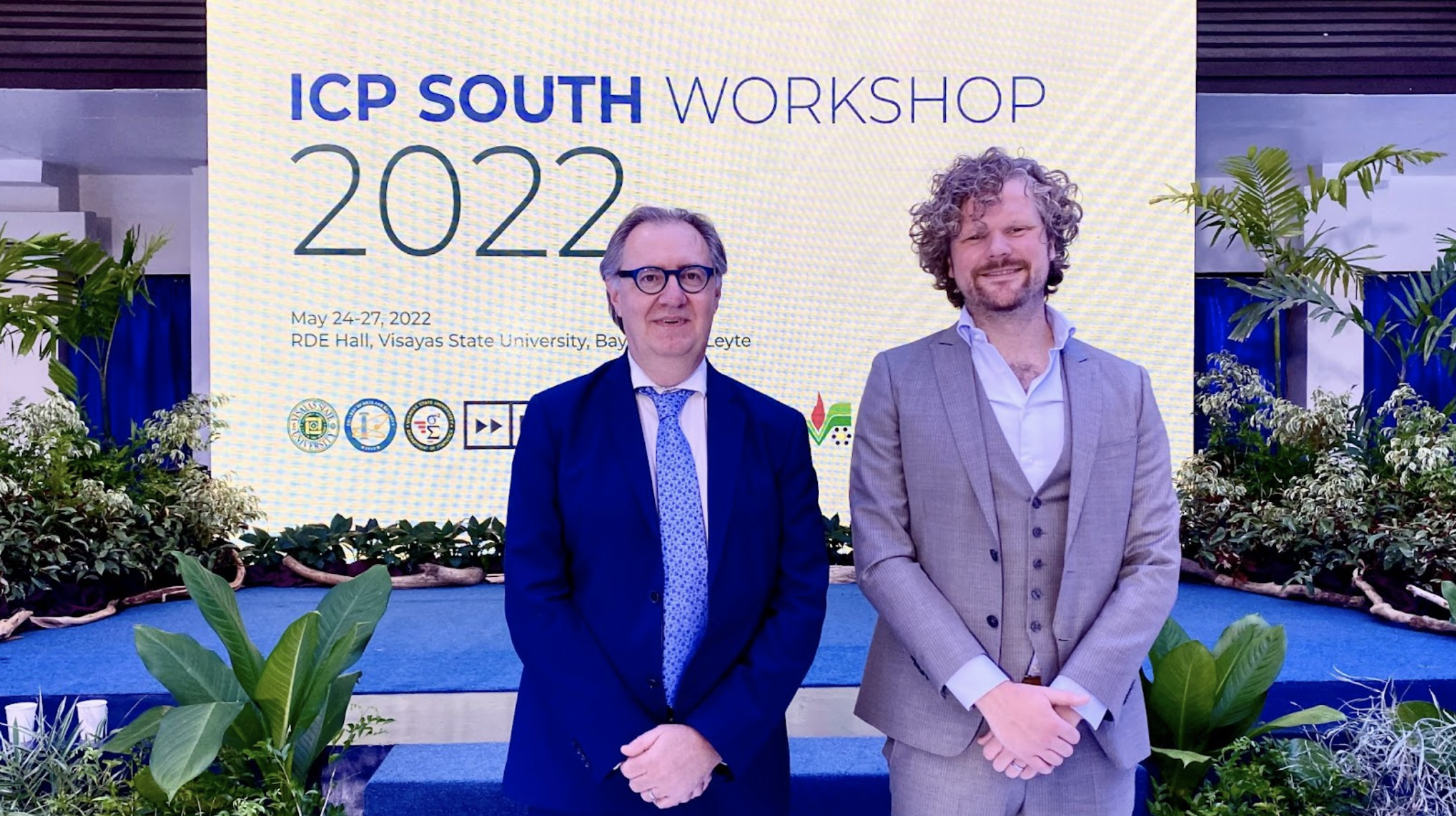 Belgian Professors Dr. Olivier Thas (left) and Dr. Thomas Neyens (right) top bill the International Course Program (ICP) South Workshop 2022 that focused on the applied aspects of statistics.
Hasselt University (UHasselt) based in Belgium brought in two top-notch statistics professors to the Visayas State University for a four-day workshop that tackled different statistical methods appropriate for disease mapping and microbiome data.
Dubbed as the International Course Program (ICP) South Workshop 2022, this event mainly aimed to offer a vocational program in managing statistical data that were derived from epidemiological or clinical studies including ecological, biological, and agricultural research.
Moreover, the ICP Workshop was designed to train scientists from the South to help address the critical problems in developing countries as enhancing this expertise would ensure that there is an immediate science-based impact within the health care and food sectors.
The event was held at the RDE Hall from May 24-27, 2022 gathering a total of 40 participants from 8 universities across the Philippines.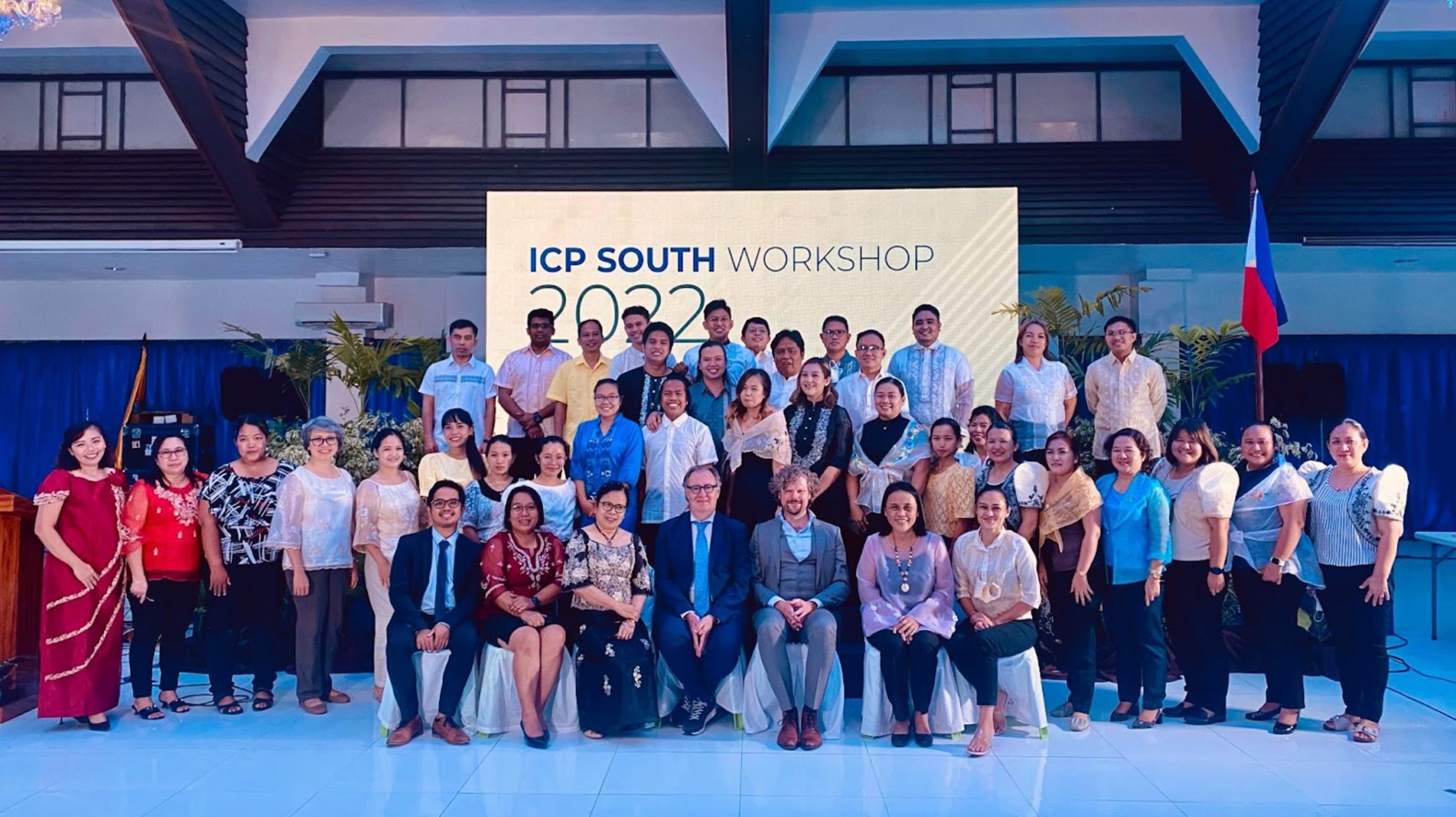 The workshop participants represented different universities from all over the country.
Professor Olivier Thas and Dr. Thomas Neyens took turns in covering topics on linear models, generalized linear models, spatial statistics and disease mapping, ecological statistics, and analysis of microbiome data.
Professor Thas specializes in biostatistics at UHasselt and has authored more than 200 publications and 2 books. He worked on nonparametric and semiparametric statistical methods with his applied research particularly anchored on genomics, microbiome data analysis, and high-throughput technologies in general. Professor Thas also served as a statistical consultant for various industries, research institutes, and government organizations all over the world.
Meanwhile, Dr. Neyens is an assistant professor at the Catholic University of Leuven (KU Leuven) and a post-doctoral researcher at UHasselt. His research interests include spatial-temporal statistics and disease mapping including epidemiological and environmental early warning systems. At a young age, Dr. Neyens also wrote 29 peer-reviewed articles in international scientific journals.
In an interview, Professor Thas explained how the ICP South Workshop was relevant to the enrichment of VSU's mandate.
"There's a lot of data about agriculture that needs to be processed so that it can be improved and be made more sustainable. But also for the environment, there's a lot of data that should be analyzed to see how climate change is affecting us and how we can try to stop it. Now if I look at VSU in particular, I know that this university is very strong in biological sciences including environmental sciences where data is very central. We need people who can handle these important data for a more informed decision-making process," Professor Thas explained.
Dr. Neyens, on the other hand, emphasized the importance of statistics for developing countries like the Philippines.
"I think spatial statistics, just like many kinds of statistics, are important to do good science. It is particularly important for developing countries so that they can play at the same level as the western countries. In research, that often depends on doing correct methodological science because often you have very interesting data for example in the environment. You are super-rich in those resources but the analysis of that information is equally important to guide you for better policies," Dr. Neyens said.
While the workshop was filled with so much work, both the resource speakers and the participants were also treated to a local cultural presentation that introduced the Belgian professors to the rich Filipino heritage.
Professor Thas performs the Philippine national dance called Tinikling together with VSU Vice President for Research, Extension, and Innovation Dr. Maria Juliet P. Ceniza.
The Head of the VSU Department of Statistics (DepStat) Ms. May Ann E. Palen was more than grateful to UHasselt for the opportunity to hold the ICP South Workshop at VSU.
"The VSU and UHasselt collaboration continues to remain productive, as seen by the ICP South Workshop 2022. The workshop has opened doors to creating future training opportunities that will be advantageous to both universities. Our department is really grateful to Professor Thas and Dr. Neyens for sharing their time and knowledge on microbiome data analysis and disease mapping. We look forward to more projects like these in the future, and may the relationship between VSU and UHasselt flourish over time," Ms. Palen responded.
VSU has been previously engaged with UHasselt by sending graduate students to Belgium. In fact, one of the training coordinators Mr. Jade Vincent Q. Membrebe is a 2014 #ProudViscan who finished his bachelor's degree in statistics in 2014. He is now pursuing his doctoral degree in biostatistics at UHasselt.
Meanwhile, another young faculty member of DepStat, Mr. Paulo G. Batidor, has just recently returned to VSU from UHasselt after completing his Master of Statistics and Data Science, specialization: Biostatistics degree last year. He also graduated with flying colors from this prestigious university.