#GoingGlobal: VSU gets 4 stars in regional ratings for ASEAN universities
Details

Written by Ulderico B. Alviola

Published: 08 February 2021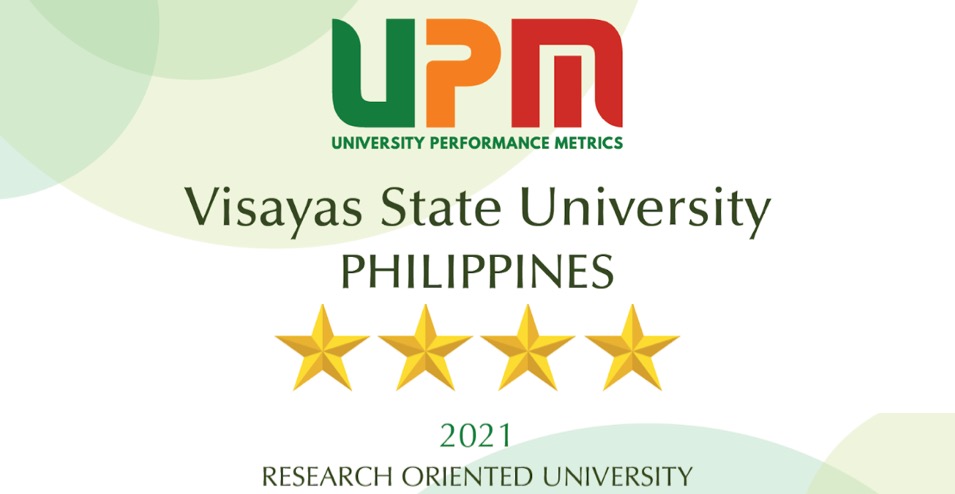 Visayas State University is humbled to obtain another international recognition with the official release of the University Performance Metrics (UPM) for 2021 results.
UPM, which is a new regional rating system endorsed by the ASEAN University Network (AUN), accredits VSU as a 4-star university under the research-oriented category after securing an accumulated institutional score of 605.5 points.
VSU International Affairs Officer Ana Marquiza Quilicot received the results today, February 8, 2021.
In the eight areas of the UPM assessment, VSU got 5 stars in strategic governance, innovation, and innovation ecosystem, and 4 stars in education, information technology infrastructure, and community services. VSU got 3 stars in the area of research and 2 stars in internationalization.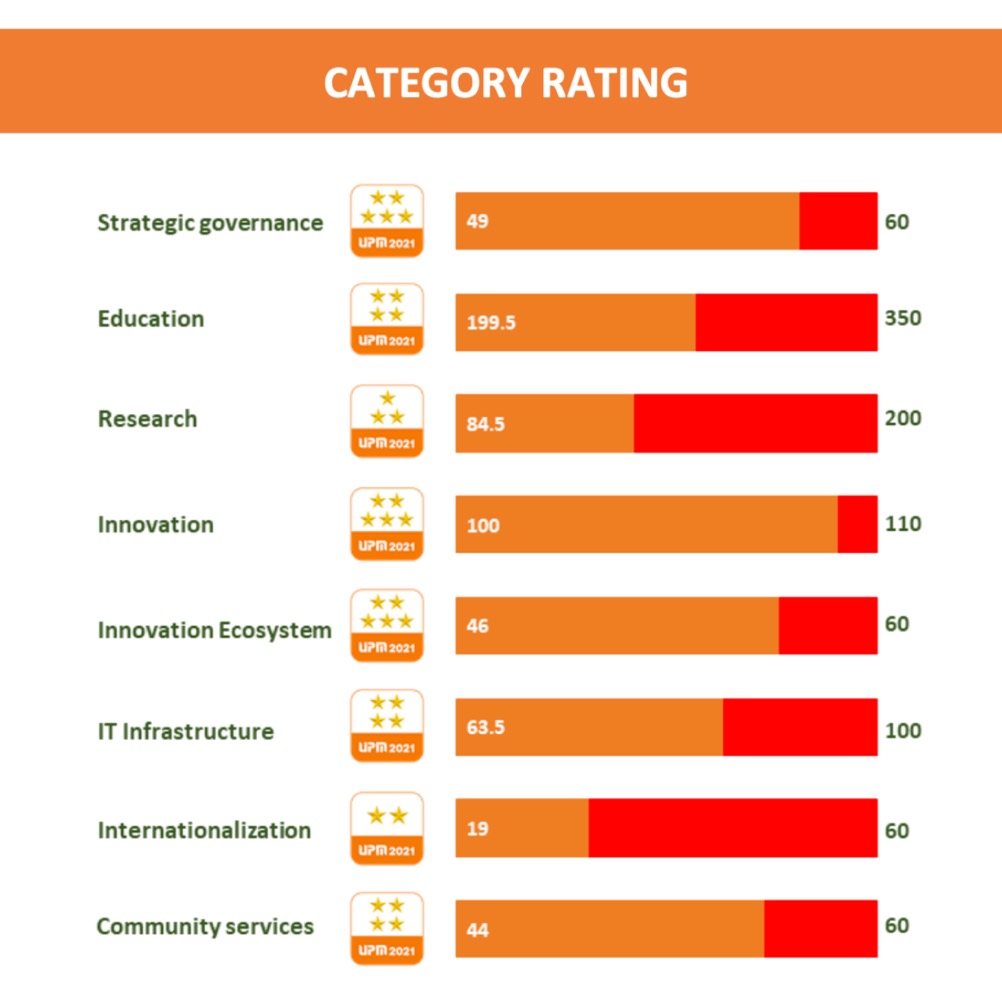 Vietnam National University developed the UPM rating system to assess the responsiveness of universities in the Fourth Industrial Revolution era through five core indicators: entrepreneurial spirit, innovative approaches, digital transformation, student mobility, and ethical values.
This rating system also includes a set of 54 indicators across 8 categories following two distinctive orientations of research and application. A higher overall institutional score is needed to obtain the research-oriented category as compared to the application-oriented university.
According to Dr. Ana Marquiza M. Quilicot, head of VSU's International Affairs Office (IAO) and the lead focal person for this UPM assessment, the university could have possibly obtained a 4 star plus rating if we chose to be evaluated in the application-oriented category.
But VSU chose to be evaluated in the area of research because only a few universities and colleges in the Philippines will qualify to be assessed in that specific area of expertise.
UPM rating as a tool for international benchmarking
In the official award letter sent by UPM to VSU, Prof. Nguyen Huu Duc, UPM Project Manager and Professor of Physics from the Vietnam National University (VNU) in Hanoi, said he hopes that this international rating evaluation that VSU obtained could bring significant benefits to the different stakeholders of the university.
UPM sees that the results can serve as a benchmarking tool for VSU in terms of strategic development, as well as evidence-based branding that will hopefully attract international students and potential partners.
VSU President Edgardo E. Tulin was overjoyed to hear this news and extended his congratulations to the entire VSU community for another successful milestone in the history of the university.
"I'm very happy about this news as this is a great testament to our very strong desire to fulfill our long term vision of becoming a globally competitive university. We hope that this humble international assessment will continue to inspire all Viscans to uphold our own brand of excellence. We need to do more but clearly, we are closing into our overall goal of elevating VSU in the international scene," says Dr. Tulin.