VSU BEED grad among the top ten placers in 2011 Licensure Exam for Teachers
Details

Written by JFMBaldos

Published: 21 June 2011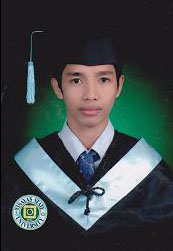 Mr. Marjun R. Pilota, 2010 Cum Laude graduate of VSU's Bachelor of Elementary Education (BEED) from Pilar, Camotes Island, Cebu, is among the 10th placers in the 2011 Licensure Examination for Teachers (LET). Mr. Pilota got a rating percentage of 82.80 and the only LET passer from Leyte who made it in the top ten.
This year's topnotcher in the LET for Elementary Education is Erika F. Montefalcon from Pamantasan ng Montalban Rodriguez who got a rating of 85.00 percent.
As announced by the Professional Regulation Commission (PRC) and the Board for Professional Teachers (BPT), out of 33,023 examinees nationwide, only 5,221 elementary teachers (15.81%) passed. VSU's passing percentage was 32.91. In the LET for Secondary Education, 7,690 (26.28%) secondary teachers out of 29,267 examinees successfully passed the examination given last April 3, 2011 in 14 testing centers all over the Philippines and Hong Kong. VSU got an institutional passing percentage of 60.71.
The new teachers of Region 8 took their oath before the Board on June 12, 2011 at the St. Paul's School of Business and Law in Tacloban City.